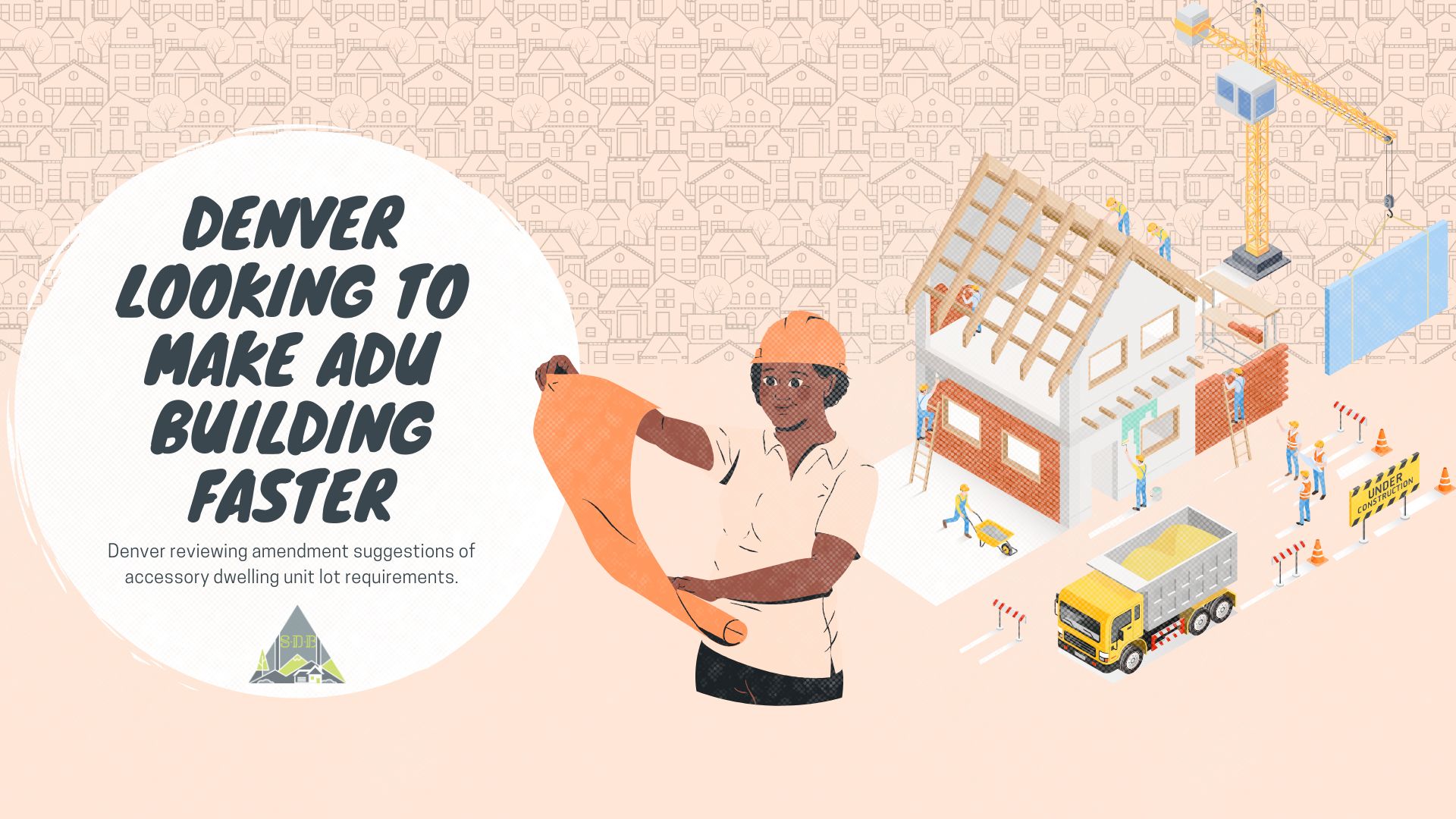 ADU building is not an easy home improvement project here in Denver. Despite its recent efforts to make it more streamlined, Denver's Community Planning and Development department still has significant hurdles for homeowners to clear for the ADU building. These come in the form of several regulatory barriers to residential construction. Properties zoned to allow for the construction of ADUs must consider adequate setbacks, building height limits, minimum lot size requirements, maximum square footage, reuse of existing accessory structures (when applicable), and owner occupancy, among other factors.
Fortunately, because of the recent interest in the ADU building, Denver has opened itself up for suggestions and recommendations by the community in the pursuit to make construction easier. And with that, the City and County of Denver have released a new amended draft of Accessory Dwelling Units requirements. This effort is considered a follow-up to Blueprint Denver, a citywide land use plan that was released back in 2019, but specifically the ADU requirements published within. The goal is simple, to lessen the barriers in ADU buildings and encourage more housing for residents in need of regular and affordable housing.
Change starts within
Under the leadership of Councilwoman Amanda P. Sandoval, District 1 neighborhoods were rezoned to permit ADUs. The first neighborhood to be rezoned was Chaffee Park in 2020, followed by Sloan's Lake in 2021 and Regis in July 2022. In November 2022, the West Highland ADU rezoning was approved by the City Council. Despite these efforts, the number of ADUs being constructed has not significantly increased. Laura Swartz, the communications director for the Denver Community Planning and Development Department (CPD), provided data showing that since 2020, 178 permits have been issued in Denver, and 88 ADUs have been constructed.
Building Permits Issued vs. Actually Built
There has been a very noticeable trend with the number of building permits awarded versus the actual number of built ADUs. While there is a clear uptick in interest based on permits, the amount actually built seems to be lagging behind. This might be in part because of market factors but many construction companies here in Denver argue the barriers in place are the cause.
2020 – 53 permits issued, 37 built

2021 – 62 permits issued, 43 built

2022 – 60 permits issued (one was withdrawn, one was canceled), 8 built

2023 – 3 permits issued, 0 built (as of January 2023)
The barriers put in place by Denver hamper construction and increase the cost to build an ADU, which can translate into a large disparity of hundreds of thousands of dollars. Which for residential families is likely to bar them from pursuing a feasible project. 
ADU Building guidelines are too generic
The requirements currently follow a one-size-fits-all framework for building ADUs. not every home and lot are the same, they can come in all sorts of variety, and with a one-size fits all mentality – the zoning code is unforgivably restrictive. Denver code and regulations seem to define lot size and building coverage requirements as the most restrictive barriers. According to the strategy report, an owner who wants to build must meet or exceed a minimum zone lot size based on their district. If their property is smaller than the requirement, that means they can't build. The new recommendations propose that the lot size requirement be removed citywide. The zoning code amendment mentioned earlier recommends fitting ADUs into a variety of neighborhoods.
Back in 2020, Councilwoman Amanda P. Sandoval spearheaded the movement in rezoning various Denver neighborhoods in bulk to allow for ADU construction. Starting with Chaffee Park and then Sloans, which spurred a movement in other neighborhoods. Unfortunately, the problem is that even if the lots within the neighborhood have the correct zoning, they are still restricted by the one-size-fits-all requirements. Even when rezoned, a third of the neighborhoods couldn't build an accessory dwelling unit because the zone was too small.
Determining Maximum Building Coverage
The maximum building coverage is the limit on the portion of a lot that can be occupied by any structure. On smaller lots, this limit is set at 50%, while on most other lots, it is capped at 37.5%. However, if the lot includes an ADU, the coverage limit can be exceeded, but only if at least 80% of the ground-level gross floor area of the ADU is allocated for vehicle storage. This effectively restricts the living space of an ADU to be constructed on top of a large garage.
To overcome this limitation, it has been suggested that the exemption for building coverage be extended from garages to detached ADUs throughout the city. This change would allow the construction of single-story ADUs without the need for a large garage, making it easier for property owners to build livable ADUs.
Draft Recommendations To Be Reviewed
Draft recommendations will likely be presented to the Denver Planning Board in early April, said Genevieve Morton, marketing and communications specialist at CPD. After that, staff members hope it will move to the City Council in early June.
Determining the whether or not an ADU is even feasible to build is difficult and can be convoluted. Sustainable Design Build spends a great deal of time with clients who are interested in their options for home construction. Homeowners have the ability to pay a fee to Denver's building department to review their property lot, zoning code, and existing structure to determine what can be built – for a fee. Sustainable Design Build is happy to offer a complimentary service that unofficially but accurately determines if an ADU building is possible.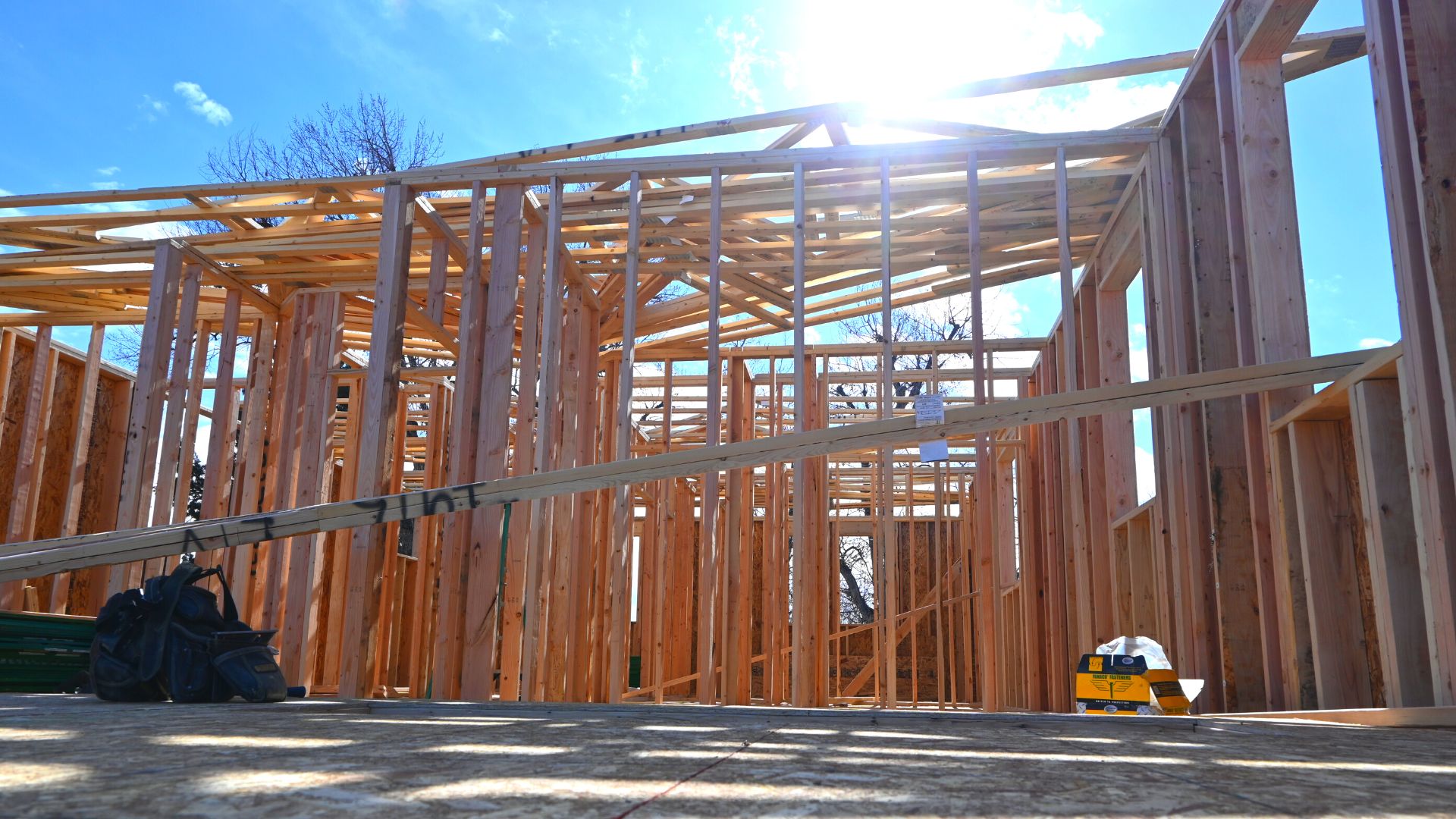 Sustainable Design Build's residential construction project framing progress in Denver, CO.
Connect With Us
Planning your next renovation, or maybe you are looking to do a complete remodel for your home? Whatever the task, it can't hurt to ask. Reach out to our team through this form.
We can schedule a free consultation and discuss everything you need to get your project moving in the right direction. Did we mention, it's absolutely free?