Sustainable Design Build can offer services for conducting a feasibility study for your ADU or home construction project. A feasibility study is an assessment of practicality for a proposed project. SDB understands the learning curve and barrier to entry for building an ADU is time-consuming as well as costly. By offering this service, we can give homeowners a snapshot of the zoning, potential budgetary ranges, scheduling, and logistical needs of their envisioned project. That way homeowners can make an informed decision on whether or not to give the green light on an ADU!
How to Find Your Home's Zoning district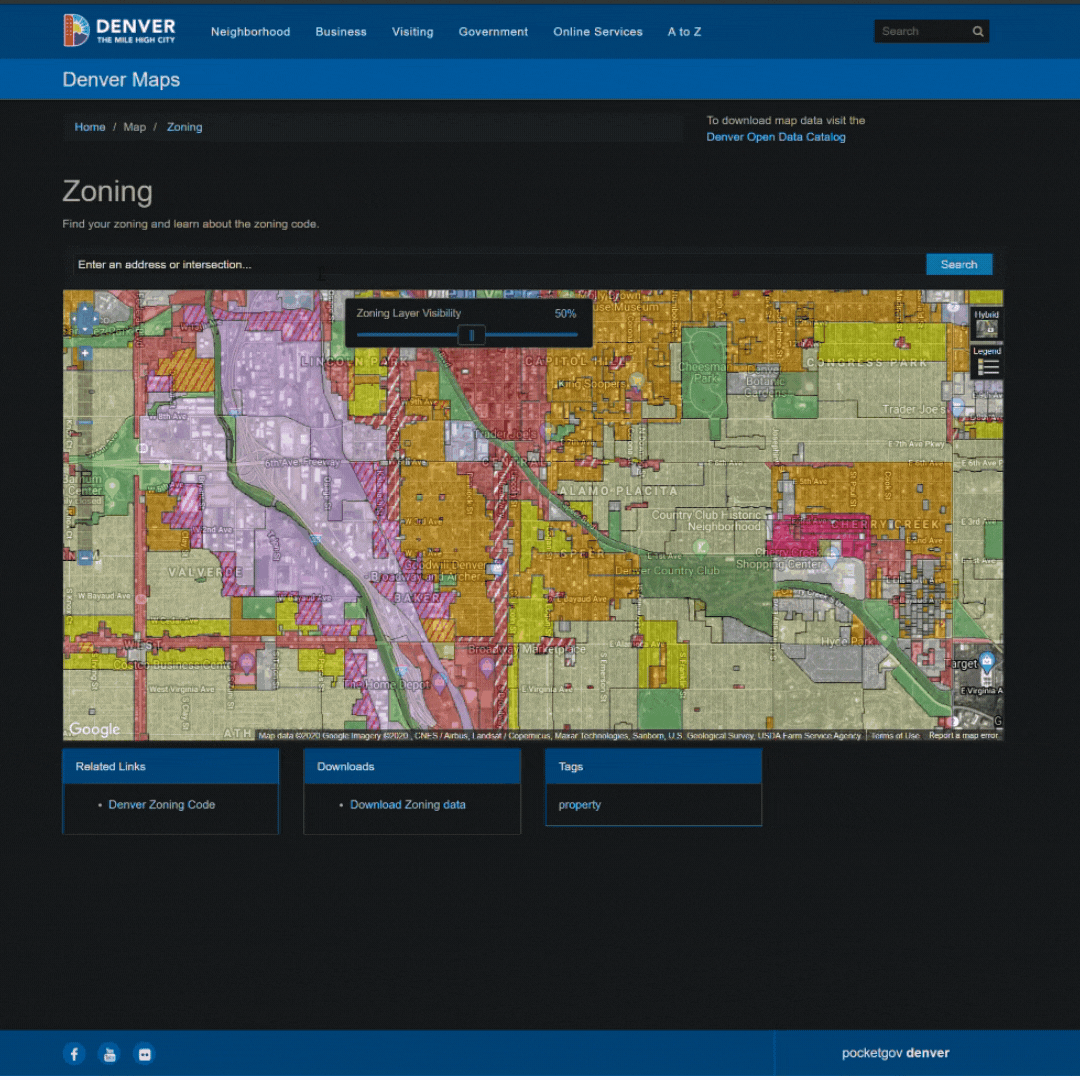 Step 2
Enter your address in the search bar to find out what your current district is!
Step 3
Come back to the SDB website and see if your zoning is listed.
Zoning Codes that Allow ADU Construction
Here is the list of Denver Zoning Codes which allow for ADU construction in the neighborhoods. Match your home's zoning with these, if it's not there don't worry we have solutions for you!
S-SU-F1
S-RH-2.5
S-MU-3
S-MU-5
S-MU-8
S-MU-12
S-MU-20
E-SU-B1
E-SU-D1
E-SU-G1
E-SU-D1x
E-TU-B 
E-TU-C 
E-RH-2.5
E-MU-2.5
U-SU-A1 
U-SU-B1 
U-SU-C1 
U-SU-E1 
U-SU-H1 
U-SU-A2*
U-SU-B2*
U-SU-C2*
*= Some Limitations Apply
U-TU-B
U-TU-C
U-TU-B2
U-RH-2.5
U-RH-3A
G-RH-3
G-MU-3 
G-MU-5
G-MU-8
G-MU-12
G-MU-20
G-RO-3 
G-RO-5
M-RH-3
M-RX-3
M-RX-5
M-RX-5a
M-GMX
What to do now?
Sustainable Design Build has different services to help you as a homeowner reach your goal for an ADU build. Depending on what you have answered from the above exercise, SDB offer services for feasibility, rezoning ,and design-build construction.
If your Zone District is Listed
If your zone district is listed, you will most likely be able to build and ADU on your property! Next up, determining how big your ADU can be. To better understand exactly what you can build on your lot for your ADU, the next step is a feasibility study.
If your Zone District is not listed
If your zone district is not listed and you still want to build an ADU, your next step is to get a feasibility study done on your lot. This study can help you determine what you could build on the lot and if you'd like to go through the rezoning process. Want to rezone your property and don't know where to start? SDB can help with that!
Connect With Us
Planning your next renovation, or maybe you are looking to do a complete remodel for your home? Whatever the task, it can't hurt to ask. Reach out to our team through this form.
We can schedule a free consultation and discuss everything you need to get your project moving in the right direction. Did we mention, it's absolutely free?
No time like the present to get started on turning your house into the home of your dreams.