About Residential Remodeling Services
Sustainable Design Build is a trusted and reviewed company for residential remodeling services and design/build projects, based in Denver, CO. We operate with integrity and genuine love of the city's unique homes while modernizing your space to fit the needs of your current, urban lifestyle. Learn more about Sustainable Design Build and why we chose to offer remodeling services in Denver. We have a great team who are licensed and accredited for any job or home project you have. Or, head on over to our contact form. Or check out our portfolio of professionally completed work.
Residential Remodeling Services
What sets us apart from other general contractors in the Denver metro area is our classic home full-service approach to your project. Allowing us to work designs, consulting and construction services all under one roof. Our services include remodeling & restoration, full home renovations, kitchens, bathrooms, additions, pop tops, basements and ADUs.
Return on Investment
Sustainable Design Build seeks to complete projects that are of the best benefit to you! With competitive pricing we make sure are getting the best value for your home project. That also includes professional advice to help discern less attractive projects that might no be reasonable for our clients.
Construction Solution
With a turn-key solution to the residential remodeling services process, we aim to provide a stress-free solution to servicing your home. We have specifically selected our sub-contractors to ensure high quality finishes and can . We have a skilled team of vendors and subs that will work with you to ensure your project looks perfect.
Financing
Financing any home project can pose unique challenges because they don't fit the mold of a conventional home build or remodel.  It takes an experienced broker to navigate the process with creative lending strategies.  Our team of professionals can assist you in building a funding solution to make your project a reality. Our partners will work with you directly to provide the best option for your project.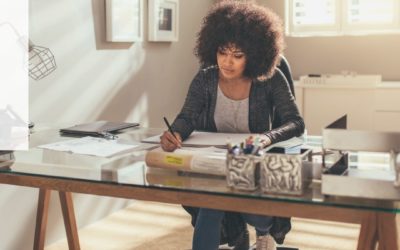 As Metro Denver and the nation continues to adjust and adapt to the new normal during the Coronavirus pandemic, millions of Americans have been confined to their homes. People need more space. Remodeling homes for offices and flex spaces are satisfying a need families are trying to adjust to, a safe space.
Social distancing guidelines and health advisories are still in large effect which continues to shape the daily lives of everyone. This, coupled with the fact that companies are continuing to reduce their office workforce and implementing more telecommuting and work-from-home policies, people are looking to adapt and make the most out of their home situation. For some, this means creating a unique space for themselves that attends to all the amenities they once had from a business office.
read more
Recent Developments
We are proud of our work. Check out a few of our most recent projects.
Don't Be Shy. Get In Touch.
Become a part of the neighborhood and contact us!