Denver Design Build
Sustainable Design Build is a design-build company that offers the Denver metro neighborhoods commercial and residential construction services. Specializing in pre-construction and full scope construction of ADUs, Home Additions, Custom Homes, Multifamily Developments, and Commercial Construction.
Free Consultation
SDB did a great job of transforming what was on paper to something tangible. Our project was done in one of the hardest years to try and build a house which was 2020. Through all the building cost increases, delays, quarantines, etc. they were able to deliver a finished project that we truly enjoy.
We just finished the design phase of our Pop-Top with SDB and they have all of the contacts. The team at SDB brought in a qualified designer, structural engineer, asbestos and lead tester, blower door tester, Manual JDS tester, etc. We are about to embark on the build change so I'm looking forward to writing another 5 star review.
Working with SDB was a fantastic experience! We needed to remodel / transform an historic building into office space and this team was great to work with. From flooring, framing, electrical, plumbing...there wasn't a single area they weren't able to handle with top-notch workmanship. Super happy with the results and grateful for a GC you can count on, communicate easily with, and provide quality results. Thanks team!
Michelle Cruice
2021-03-26
We used Sustainable Design Build to finish our basement. We absolutely love how it turned out! Our project manager was so helpful throughout the whole process and it has exceeded our expectations in beauty, design and functionality!
We hired Sustainable Design Build to design and build our basement bathroom and refinish our basement bedroom. Jon and his team did an excellent job with the design, prepared a competitive and fair quote, and got right to work. Having been in Denver for 5 years and struggled to find any reliable contractors, SDB had a stable full of professional contractors for each part of the job (plumbing, electrical, HVAC, Paint, Tile, etc.). They ensured great work and that everything was up to code. For the miscellaneous pieces of the job, Josh and others on the SDB team were responsive and skilled to ensure the smallest details were not missed. When small issues came up, as they do with a project this size, Josh was timely and made sure things were done right. I definitely recommend SDB for anyone looking for help with their remodel and plan to use their services again in the future very soon.
Sustainable Design Build was the Design/ Build firm for a few large scale projects I worked on around Denver and I found them to be very responsive and professional. They received many accolades from their clients.
Professor Mary
2020-07-21
I have heard of many homeowners and investors who hired builders for their construction project and their home was turned into a nightmare house. To avoid this horror story on our construction project, we hired Sustainable Design Build to build 4 slot homes for us in Denver. Not only is SDB a General Contractor and builder, but they are also real estate developers that ensure their new build construction projects don't have problems such as water leaks or structural issues. All of our for-sale units passed a home inspection with flying colors. I definitely recommend Sustainable Design Build for your Denver remodel or Design-Build project.
Karen Crowfoot
2020-04-26
So glad we chose SBD for our flooring install. Zach was personable and responsive to our financial limitations. He provided excellent input on some special needs that we had. We delayed our date a couple times which did not seem to be a problem for SDB. The installers did an excellent job and finished in the expected time frame. Our new floors look amazing!!
Last October I had water damage occur at my home that I had just bought a month earlier. I was dissatisfied with my Insurance company and the contractor they recommended and I found Zach on Home Advisor's website. He immediately phoned me and made an appointment to come by. He spoke with my Insurance adjuster and before I knew it, the repairs had been approved and took just over a week. The crew showed up when they said they would, and the communication and respect was top notch from all at Sustainable Design. I could not be happier and more grateful.
How long does it take to build My Project?
While every project is different, many intermediate and major residential construction plans are subjected to the City and County of Denver's Community Planning and Development Review process. This process is everything needed to get your project at the starting for construction with a building permit in hand. Sustainable Design Build offers high quality service to clients by navigating the pre-construction and design phases necessary to begin construction. Please note, that current times for residential projects are far longer compared to commercial construction projects.
Average Plan Review Times
The City and County of Denver have an insightful tool on their website that actively tracks the review times for residential construction and commercial construction based on the size and scope of the project. You can visit the City of Denver's website here or you simply see for yourself below. Simply navigate the slides below.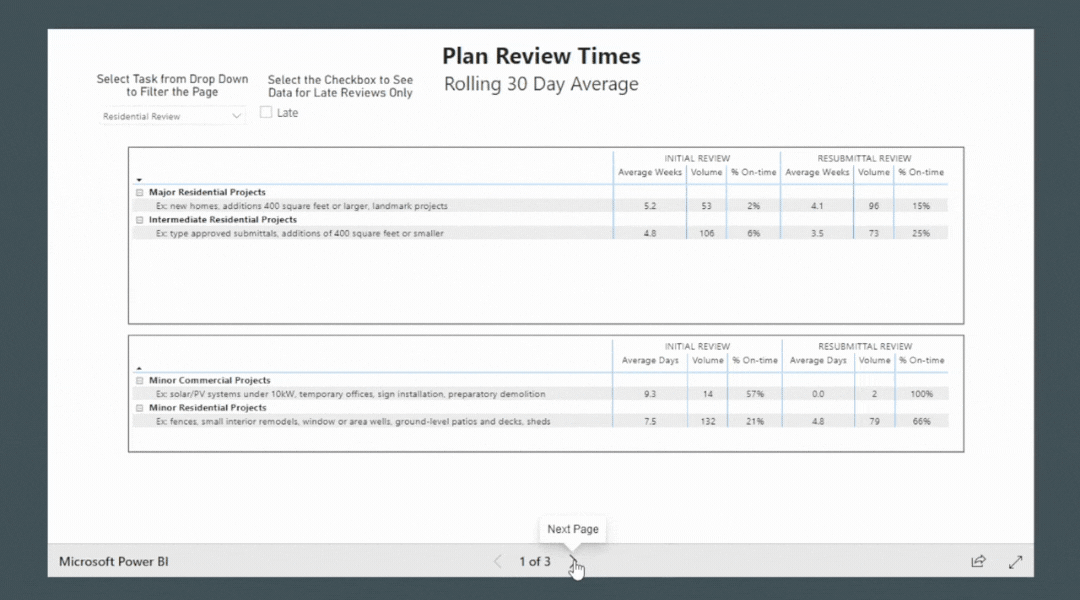 Featured Project
Here at Sustainable Design Build, we are proud to show references of our work. See our commitment to quality craftsmanship and customer service through our products.
Sustainable
We take sustainability and environmental integrity to heart. By following standards set forth by the Forest Stewardship Council, we aim to perform services that provide clients with products that are sourced with environmentally considerate practices.
Design
We work with clients at all stages of a project. Sustainable Design Build Denver offers a full range of services to see a project done in its entirety. Remodeling, renovating, finishing, it does not matter, we will offer services from the design all the way to the finishes. By having our participation in the designing and conceptual phases of a project; Sustainable Design Build can help direct clients to quality or luxury finishes with smart designs that won't be out of reach.
Build
Our clients only need to reach out to us as their single source of contact. Sustainable Design Build Denver will handle the correspondence, scheduling, and management of construction. The craftmanship and integrity our construction teams give are unrivaled to high-end competitors.
Denver Community
Partnering with neighborhood associations, peers and councils to build a stronger and more united community.
Connect With Us
Planning your next renovation, or maybe you are looking to do a complete remodel for your home? Whatever the task, it can't hurt to ask. Reach out to our team through this form.
We can schedule a free consultation and discuss everything you need to get your project moving in the right direction. Did we mention, it's absolutely free?
No time like the present to get started on turning your house into the home of your dreams.