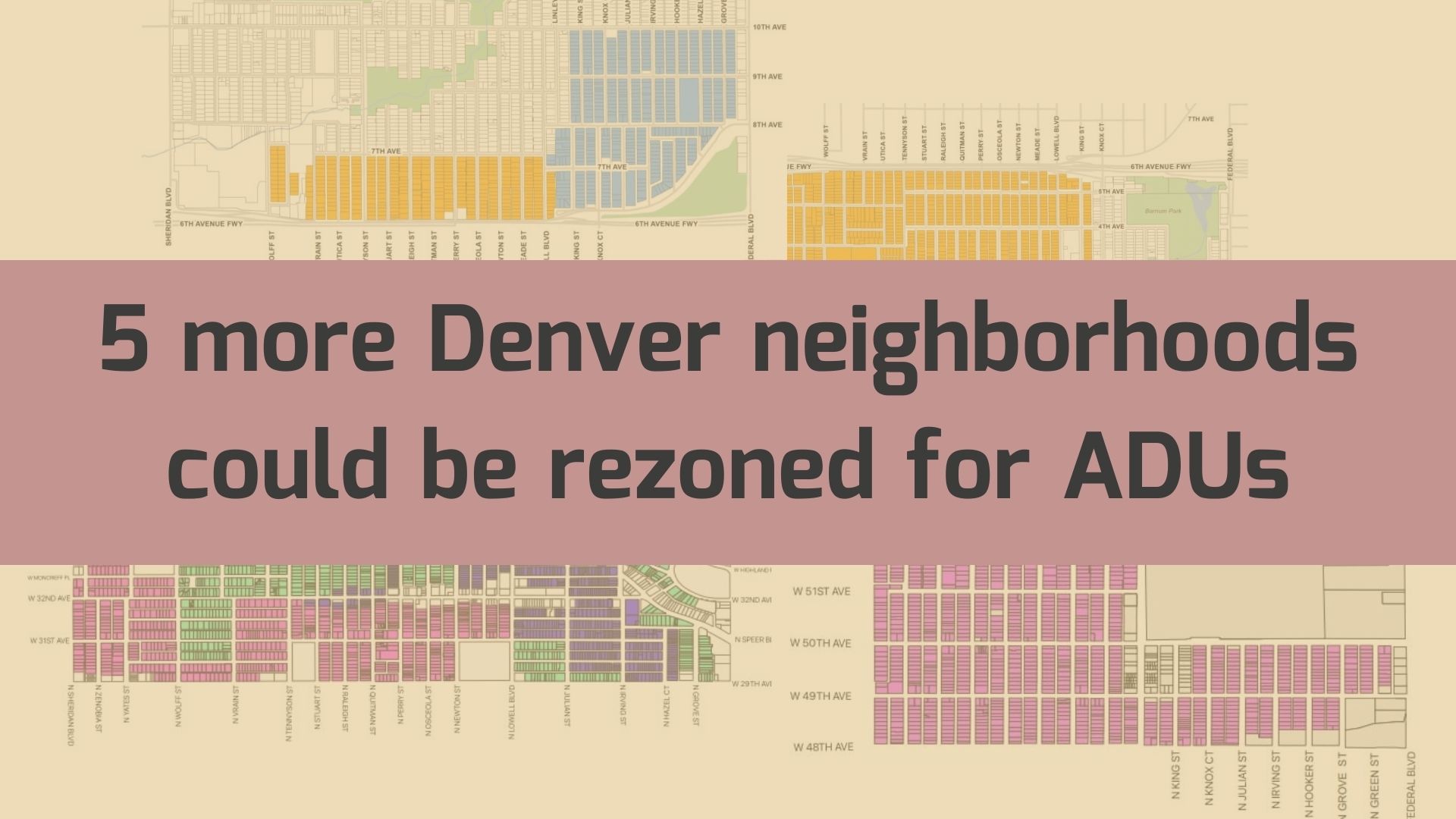 Following the success of the Chaffee Park Neighborhood Rezoning, which helped residents in bulk be zoned to allow Accessory Dwelling Construction, five more Denver neighborhoods are lining up to be next. ADU builders in Denver are in high demand as the remodeling craze that started two years ago continues. Homeowners in Denver have learned the new newest trend is to build a second home on your property, an Accessory Dwelling Unit.
Councilwoman Amanda Sandoval successfully led the Chaffee Park Neighborhood Association to rezone all the homes for ADU construction two years ago. She has now set her eyes on expanding those home improvement possibilities to other residential areas in Denver. Starting with Regis, Councilwoman has already submitted a request to begin the process in December of last year. Most recently, the West Highland area of Denver filed for the rezoning process earlier this month.
Councilwoman Jamie Torres Seeks ADUs For More Neighborhoods
Councilwoman Jamie Torres tries to get the same zoning for the neighborhoods she represents. The neighborhoods Villa Park, Barnum, and Barnum West were filed for rezoning by Torres back in October of 2021. With the combined efforts of the councilwomen, Denver is on track to rezoning five more neighborhoods. There has been an apparent demand and want from the residents of the Denver neighborhoods for ADU construction.
Why Do Denver Homeowners Want ADUs?
ADUs or accessory dwelling units have been growing in popularity for the last couple of years as the Denver housing market continues to address its housing crisis. With the lack of available homes and limited new residential construction, ADUs offer some aid. Councilwoman Sandoval believes that ADUs can increase the supply of more affordable housing throughout the area. In addition, homeowners have found a lot of hope for building wealth-generating improvements to their existing property. ADUs have been a topic for rentals to generate income for some Denver families. Beyond that financial possibility, other families seek to bring their relatives closer for safety, health, and convenience.
Why are entire neighborhoods organizing to Rezone for ADU construction?
Building an ADU for your Denver home is a very long and complex process. Zoning, the determining category of a property's lot, is just one of many barriers. It also happens to be a very restrictive phase of project development which delays construction for the average homeowner. Amanda Sandoval, in a BusinessDen interview, states, "It's a long process, and the zoning is just one barrier, but the actual development and building one is a whole other barrier," she said. "My goal is if someone wants to build an ADU, they should spend that toward the process and not the entitlement. That's why I'm doing it this way through the legislative process.".
Maps of Barnum West, Regis, Villa Park, and West Highland ADU Zone Districts.
Connect With Us
Planning your next renovation, or maybe you are looking to do a complete remodel for your home? Whatever the task, it can't hurt to ask. Reach out to our team through this form.
We can schedule a free consultation and discuss everything you need to get your project moving in the right direction. Did we mention, it's absolutely free?
Schedule a free consultation