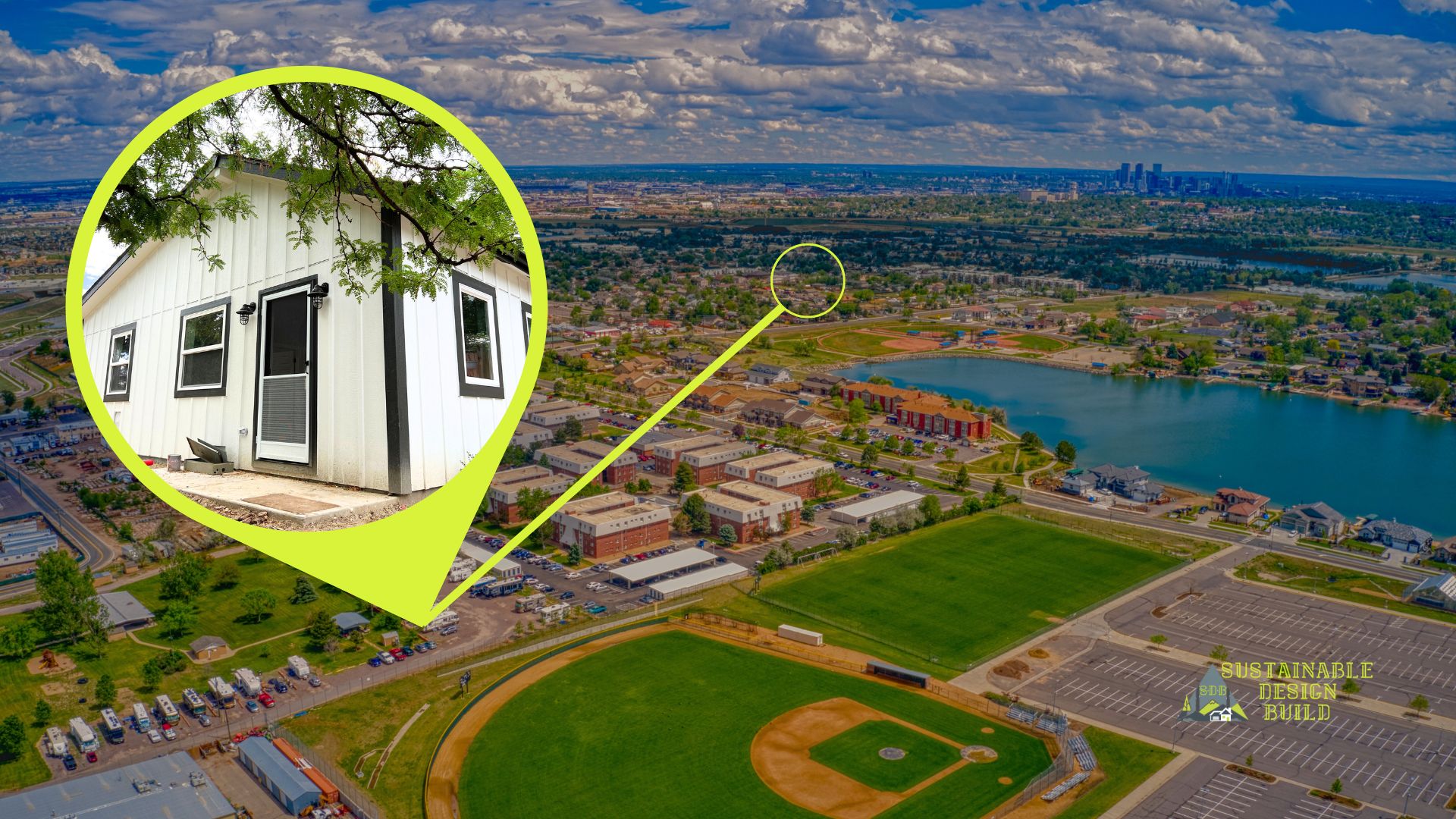 The growing interest in Accessory Dwelling Units (ADUs) in Denver can be attributed to several factors. Housing market conditions are inspiring homeowners to different solutions, while the City Council's rezoning of entire neighborhoods has opened up new possibilities. Families are also exploring the option of building ADUs to bring relatives closer or to invest in small rental properties. Despite the attention they're receiving, the prevalence of ADUs in Denver remains limited, and this could be attributed to various reasons.
ADUs, also known as mother-in-law suites, casitas, or carriage houses, are small backyard homes that can either be attached or detached from the main residence, provided they meet the required square footage and zoning regulations. Some ADUs are built as basements or on top of garages. Despite the various forms an ADU can come in, homeowners still need to consider whether or not building an ADU is worth it. 
Building an ADU is expensive
For a significant number of Denver residents, ADUs might not be a viable investment due to restrictions on building them. There are misconceptions surrounding the complexity and cost associated with building ADUs. A simple way to view the construction project of an ADU would be to equate it to the cost of building a small custom home. Everything about an accessory dwelling unit in Denver must meet building code requirements for a safe and efficient home. 
The cost of constructing ADUs in Denver can be relatively high, with starting prices around $400,000 and upwards. The average price of an ADU, including permitting, designing, and building, falls within the $350,000 to $450,000 range. Depending on pre-existing site conditions and the level of finishes, custom home construction prices can vary. While ADUs may seem expensive they are an affordable option compared to purchasing an entirely different home on the market currently. Redfin has recently reported that the average Denver home costs around $600,000 and only stays on the market for about 9 days in total. Making the housing market still very competitive and slightly prohibitive. For homeowners looking to expand their residence and not sell, building an ADU might be the perfect fit for their needs. 
Not every property can have an ADU in Denver
An ADU is versatile and can fit a homeowner's goals very well, however, not every property lot in Denver is eligible to build an ADU. Adequate zoning, square footage, and setback requirements must be met for the City of Denver to approve construction. While homeowners can attempt to rezone their properties, the process is often complicated and time-consuming, limiting the available areas for ADU construction to approximately 20% of  Denver. Despite the current restrictions from zoning, Denver has been closely monitoring the roadblocks and difficulties associated with ADU construction. Blueprint Denver which is a citywide land use plan was adopted in 2019 and has been constantly evolving. This also has incorporated ADU construction the plan is to research the barriers to ADU construction in an effort to remove them and help redefine zoning rules to fit neighborhoods specifically to their average use.
Determining your goals
Every home is different and so it goes that every need or goal is different. An ADU is a versatile custom home project and can be built for a number of reasons. To find out if building an ADU is worth it, a family should really identify its primary use.
In the past, the most common use for an ADU was to be a home for a family's in-laws or aging relatives. Homeowners called the ADUs, in-law suites, or Granny Flats. For a relative who is retiring or downsizing from another home, an ADU is perfect to keep them close by for convenience, savings, and safety. 
Another use for ADU is to be affordable housing in the form of 'gentle density'. The term gentle density is described by the city and county of Denver as housing that blends into neighborhoods aesthetically without taking too much room or footprint. Homeowners with ADUs are able to build passive income and flexible rental space that is easily accessible. Being literally right in their backyard homeowners even have chosen to move out into their ADU and rent out their larger home which meets their needs better. Determining the goals of an ADU helps families understand their budget and ability to build one.
Consult With a Professional
There are some clear barriers homeowners and property owners will have to consider and clear before going forward with building an ADU. Even after identifying these hurdles, there is plenty of nuance within Denver's Community Planning and Development services. This is why working with a design-build firm or general contractor at the start is advised. The construction professionals may be able to give a feasibility study or accurate insight into whether or not a project is viable. Sustainable Design Build even goes a step further, giving clients the initial steps into starting a project by offering a service that manages and completes the design and plan drafting ready for permit approvals. 
Ultimately, whether ADUs are worth it depends on individual needs and available resources. While ADUs can be a suitable solution for those seeking detached living areas for family members or rental properties, other options might be more beneficial for those looking to increase livable space or enhance property value. Home additions, for example, tend to offer a better return on investment (ROI) for Denver homes. In conclusion, while ADUs have their merits, they may not be the most ideal home improvement project for many Denver properties.
Connect With Us
Planning your next renovation, or maybe you are looking to do a complete remodel for your home? Whatever the task, it can't hurt to ask. Reach out to our team through this form.
We can schedule a free consultation and discuss everything you need to get your project moving in the right direction. Did we mention, it's absolutely free?