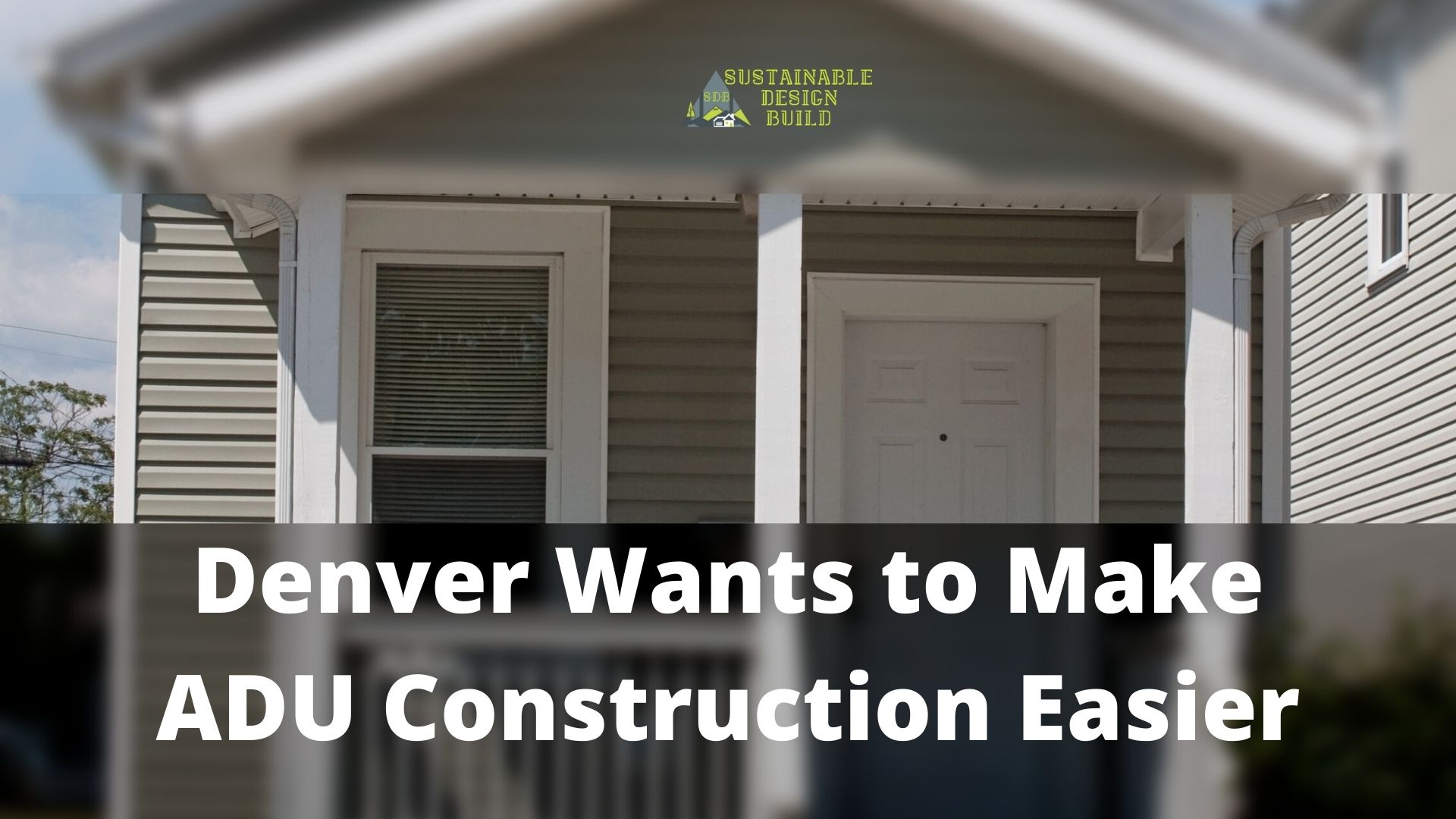 Article originally from BusinessDen by Eric Heinz.
Denver's interest in ADU construction is hot. Residents in neighborhoods are looking into the trending home improvement project but are finding considerable barriers. Of those barriers to overcome is the city and county of Denver's Building Department. With their long review times for permitting and strict zoning and design requirements, building an ADU in Denver is not a common choice homeowners can invest in. Despite that, Denver still claims they want more ADU construction in the residential construction department docket. Denver wants to make building an accessory dwelling unit more accessible, but the proof of their efforts is minimal. 
According to an article by BusinessDen and city data, between 2016 and mid-November of last year, there were 227 ADUs constructed within the city. More so, the data per year resulted in an inconsistent trend that doesn't give much support to Denver's prior claim for making ADU construction easier:
2016: 33
2017: 43
2018: 46
2019: 60
2020: 37
2021: 8 (through Nov. 18)
Denver Council Members are Rezoning Entire Neighborhoods
Since late 2020, Denver has rezoned three neighborhoods – Sloan's Lake, Chaffee Park, and East Colfax. Five more are in the process of rezoning to allow more homes to build ADUs. The neighborhoods on the list are Regis, West Highland, Barnum, West, and Villa Park. There are plenty of Denver homeowners filing for rezoning on their own accord. 
It's likely too early to tell whether the zoning changes have already impacted. Since Sloan's Lake was rezoned for ADUs in August, four permits have been issued. Chaffee Park, which was rezoned for ADUs in November 2020, has had no permits approved and no units completed.
Laura Swartz, a spokeswoman for Denver's Community Planning and Development Department, said the city does not have a target number of ADUs it would like to see built.
"Because of the benefits ADUs offer, there are several recommendations from adopted city plans to reduce barriers to creating ADUs for people who want or need them, but not a specific goal of how many there should be," she said.
Denver Closely Regulates How ADUs Are Built
In response to the increased interest and requests for ADU construction, Denver has closely monitored design aspects and impacts neighborhoods experience. Denver has even started the process of regulating how ADUs are designed, how they fit into certain neighborhoods, and whether changing city codes will help people build more of them. These plans, however, are not expected to be finalized until Spring 2023.
ADU Topic Heats up in Residential Construction Industry
BusinessDen writers interviewed Mike McCarty, the design manager and co-founder of Denver-based Sustainable Design Build, who said  his company has been getting a lot more calls about ADUs in recent months. Still, many of those calls don't materialize into projects once property owners realize the costs involved.
"When we recontextualize about what we're building, they think it's inexpensive and can convert, and it's pretty much the opposite," McCarty said. "I think there's a real lack of correct information out there on the web as it relates to ADUs. I think it's a variety of factors."
One of the problems people run into when thinking of adding an ADU to their property is that the structure must be on a foundation, McCarty said. For example, he said almost all garages, which are the first place people tend to look to build the addition, sit on a slab of concrete and not a foundation.
McCarty said most of his company's clients finance their ADUs with home equity loans or cash-out refinances on the main dwelling. This gives them more flexibility by using their own money, he said.
Connect With Us
Planning your next renovation, or maybe you are looking to do a complete remodel for your home? Whatever the task, it can't hurt to ask. Reach out to our team through this form.
We can schedule a free consultation and discuss everything you need to get your project moving in the right direction. Did we mention, it's absolutely free?
Schedule a free consultation