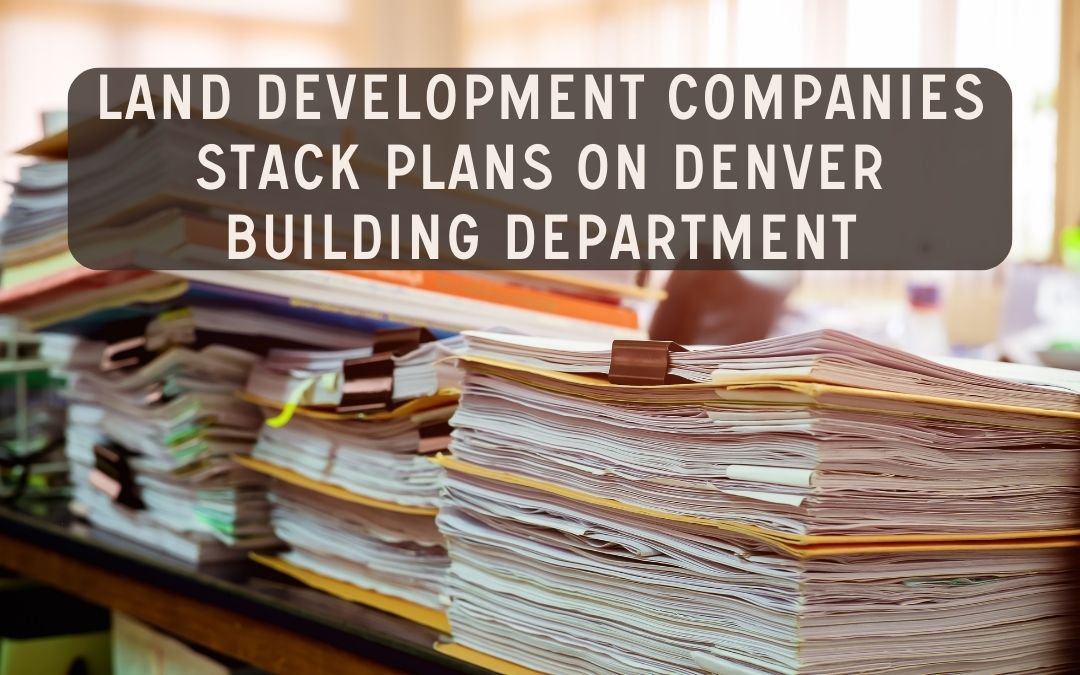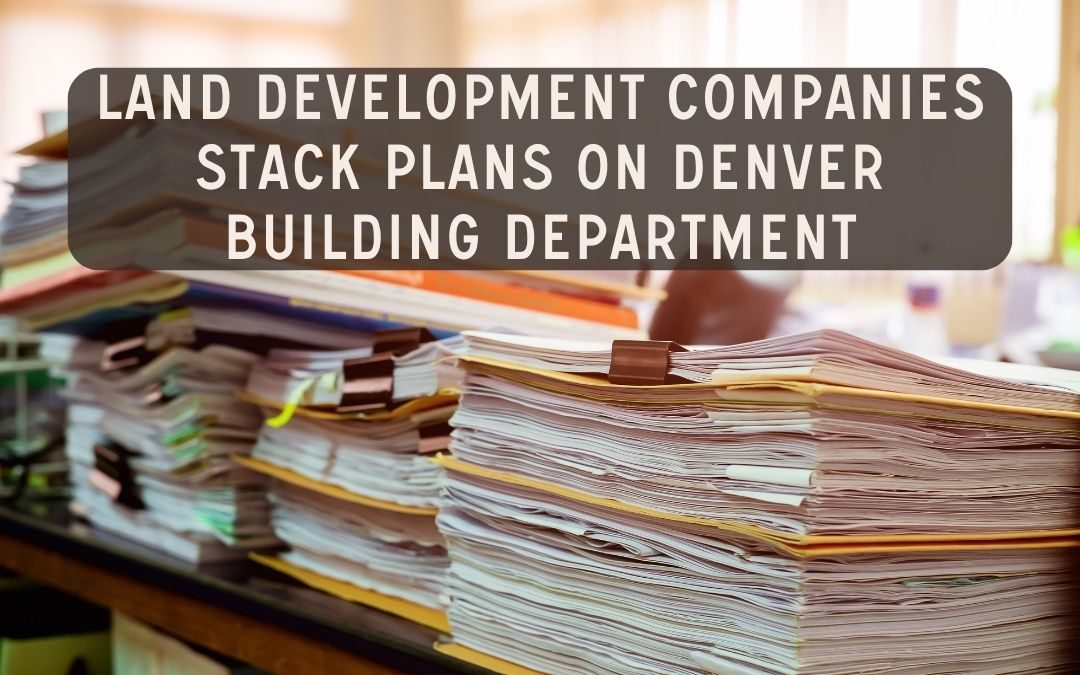 In an article published by the Denver Business Journal, a headline calls out the City of Denver's building Department by stating "While some may never become a reality, Denver saw a 395% spike in development plans in June as new affordable housing rules loomed." Throughout this year and last, Denver's building department has seen an unprecedented number of plan submittals for land development projects, new construction, and residential construction projects. The overall understanding is that lead times for building permits are at an all-time high with some projected timeframes reaching as far as eight months. There have been observations made that the demand for new construction has been higher these last two years following certain economic influences. But for this sudden spike of development plans being submitted, the culprit lies with recent changes to Denver's Affordable Housing Policy.
Denver changes Affordable Housing Policy
This change has been in the works for some time now, starting as far back as November of 2021. The city and County of Denver are seeking solutions to address the housing issues that plague the neighborhoods. In February of this year, Britta Fisher, the executive director of the Department of Housing Stability stated, "One in three households in Denver struggles with housing costs, and 46,000 people are paying more than half their incomes toward housing." So the next step was finding ways to get more affordable housing built in a timely manner. The city's solution at the time was increasing fees and allotting even more of the inventory built to be designated as affordable housing. The city's proposal has been revised to require new commercial construction projects and multifamily land development of 10 units or more, to designate between 8% – 15% of its units as affordable housing. 
On June 6th, 2022 Denver City Council approved the "Expanding Housing Affordability" policy in Denver. The requirements of any given project are determined by the location's area median income(AMI). While the change is a concerted effort to address the housing affordability issues in Denver, where Denver was recently voted No. 5 of the country's least affordable cities, the burden is placed on developers which may hinder future construction. The sudden increase in concept plan submittals seen in June is evidence of that sentiment. 
Why land development plans piled up in June
Trying to be the clock, developers were making a mad dash to get their plans through the door of Denver's Buiding Department. If land development firms were able to get their project's concept plans through the door before the changes were made, their projects would not be subjected to the increased requirements. 
In May, the city planning department saw a total of 60 concept plans submitted. In June 2022, a total of 162 concept plans were submitted, for comparison, June of 2021 saw only 43. According to Denver Business Journal's article, this marked a 395% increase over the average. 
Any land development project moving forward is now required to support the new requirement.
What this means for Land Developers
The initial fallout from the policy changes will be the increased stress on the City of Denver's Building Department. The increased workload will be expected to affect turnaround times for plan reviews. The current Time To Permit Approval on the city's website is sitting around 330 days as of July 25th, 2022. While it should not affect residential projects, the current Time To Permit Approval for Major Residential Projects is at 211 Days. Denver will see if the increased activity from June will have any impact on future project timelines. Having a knowledgeable design-build firm or company that can navigate the City's permitting process will be vital for developers starting a project adhering to a strict schedule. As time goes on, the city will see if the policy changes will make an impactful benefit to the housing issue.
Time is the issue
In addition to these longer review times, the construction industry as a whole is struggling with a few more factors. The low employment rate is making it difficult for companies to stay fully staffed or expand upon their own production. Also, supply chain and material cost issues further complicate the availability of new construction. Land Development Companies will need to find help that is better equipped for the current landscape. Navigating Denver's Building Permit process is one large hurdle but constantly updating and reevaluating project costs during that time is vital as well. Design-build companies can offer greater communication and project management over traditional means. Land Development Civil Engineers and Architects will also be a great resource for companies looking to stay on-track with timeline goals and budget. Regardless, the policy changes made by Denver in the of Affordable Housing is step forward in bringing sustainable and attainable growth the to Denver neighborhoods.
Connect With Us
Planning your next renovation, or maybe you are looking to do a complete remodel for your home? Whatever the task, it can't hurt to ask. Reach out to our team through this form.
We can schedule a free consultation and discuss everything you need to get your project moving in the right direction. Did we mention, it's absolutely free?