Updated: Dec. 2020
This past year has shifted many things for the everyday American Family. We are now taking more time to relax, work, and socialize at home. This recent development has made it very apparent that this lifestyle shift will last as a common trend for many years to come. That has translated to many homeowners looking to remodel, renovate, and build their homes with function and purpose that fits those trends. But where do some people get the funds? Well if your home has equity already, it might not be a bad idea to tap into that value to further your purpose.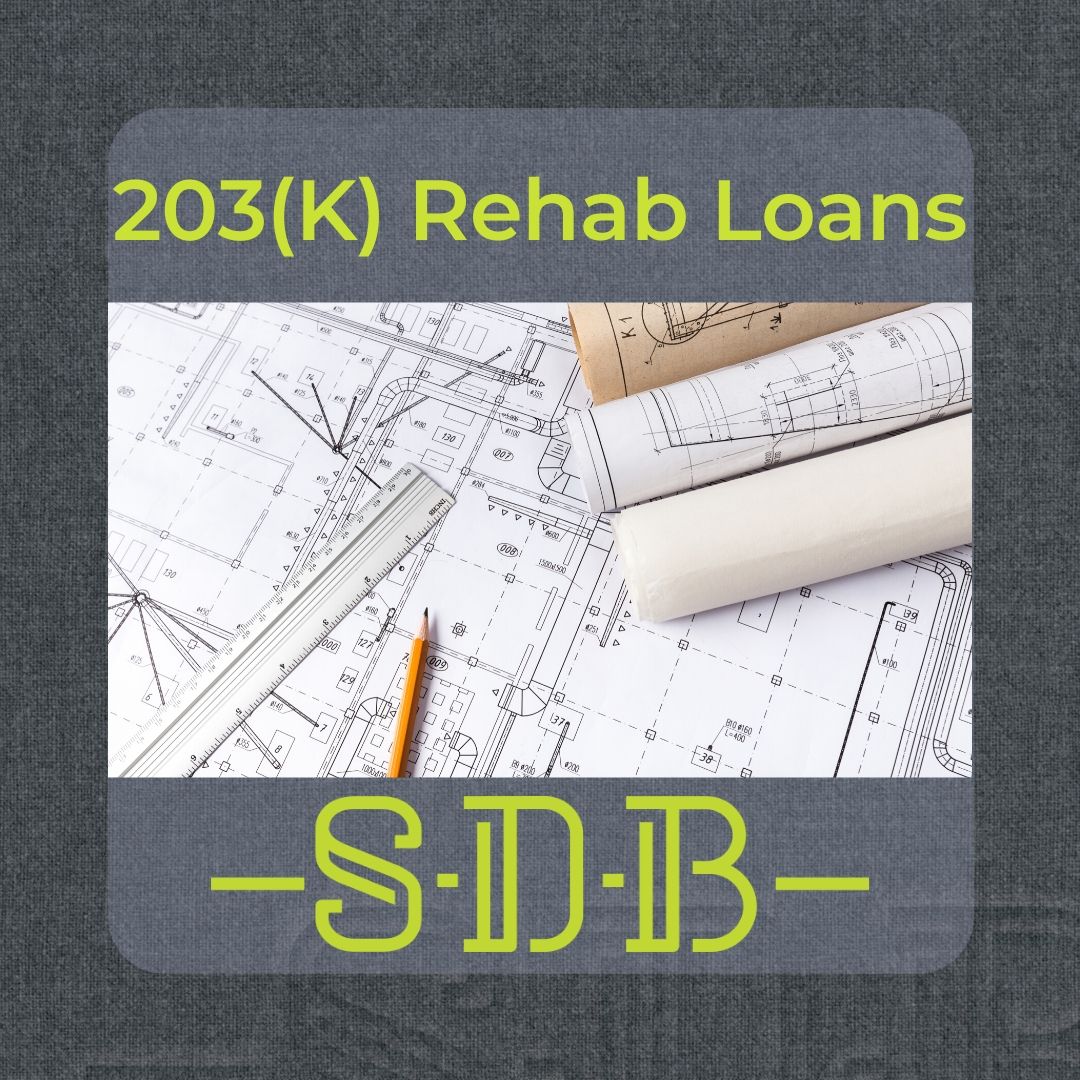 FHA 203(k) Mortgage Financing
There are plenty of options available for homeowners to finance their ideal home renovations. One of which is to finance a Remodel through a FHA 203(k). This loan allows you to buy or refinance a home while simultaneously rolling over costs from renovation into the mortgage of the property. As the acronym suggests, the Federal Housing Administration insures these loans which comes with the benefit of possibly adding more lenient qualification requirements and more security than other loans.
These FHA-insured loans allow you to simultaneously refinance the first mortgage and combine it with the improvement costs into a new mortgage. They also base the loan on the value of a home after improvements, rather than before. Because your house is worth more, your equity and the amount you can borrow are both greater. And you can hire a contractor or do the work yourself.
How an FHA 203(k) FINANCES YOUR REMODEL
FHA 203(k) loans are also known as rehab loans, as the common theme, there are improvements needed to be made on the home you have purchased or refinanced. What makes these loans special in these circumstances is that the loan will finance not only the home but the wanted repairs. These loans have two versions to operate from, the limited (also known as a 'streamline' – and the standard.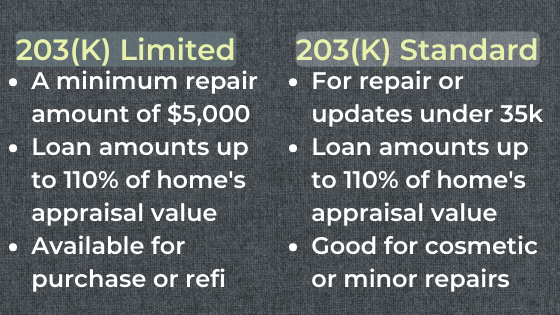 203(k) Limited:
This version of the loan offers borrowers limited to $35,000 for the renovations they have in mind for their home. However, this is strictly for cosmetic updates – most banks and lenders does not fund structural work under this loan. This makes the 203(k) perfect someone who only needs to update a single room in their home, like a basement or kitchen. Still, these mortgages offer great flexibility to take on nearly any kind of renovation.
203(k) Standard:
The guidelines for this loan is that there must be at least $5,000 of work proposed for the home. The proposal submitted to the bank will determine which of the structural repairs are eligible. One important difference between this standard loan versus the limited is that the standard requires the borrower to hire a HUD consultant to supervise the renovations. This option of the 203(k) is best for someone looking to do major renovations on their property. The $5,000 minimum requirement is just the base amount needed to justify hiring a HUD consultant to the mortgage.
These loans typically are much larger and are used to purchase a home entirely with an additional budget specifically for renovating the space. The standard 203(k) assumes you are doing very intensive and large remodels for the home. It might be safe to assume that sometimes when remodeling that you might not be able to live in it for a little. Standard 203(k) has the ability to designate funds for covering the cost of the monthly mortgage payments during construction! This type of loan really is all-encompassing for homes that are looking to do major overhauls.
HUD Consultant and Your Remodel:
Since most homebuyers do not have the level of knowledge or expertise in residential construction the lender will require a HUD 203(k) consultant. These consultants operate as home inspectors, general contractors, and more. This consultant can prepare details necessary for the lender to determine the loan amount and underwrite the loan. This includes:
cost of materials and cost of labor for each repair,

a recommended "contingency funds" amount to be set aside in case there are cost overruns,

a recommended inspection schedule, showing the times during construction when the Consultant will inspect the work performed and completed
However, make note that not all 203(k) loans require a HUD consultant. If there is no structural work required and the scope of work is manageable, lenders will allow you to handle the renovations yourself.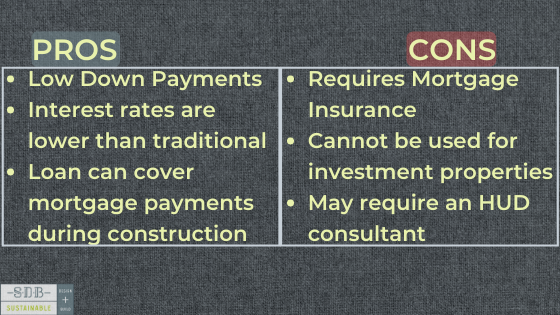 Pros of a 203(k) Remodel loan:
Require low down payments and credit scores

Interest rates are typically much lower than personal loans or credit cards

Another benefit is that these loans can cover mortgage payments if the home is uninhabitable during your renovations!
Cons of a 203(k) Remodel loan:
What are some QUALIFICATIONS FOR a 203(k)?
Credit score:

You'll need a credit score of at least 500 to qualify for an FHA 203(k) loan, though some lenders may have a higher minimum.

Down payment:

The minimum down payment for a 203(k) loan is 3.5% if your credit score is 580 or higher. You'll have to put down 10% if your credit score is between 500 and 579. Down payment assistance may be available through

state homebuyer programs

, and monetary gifts from friends and family are permitted as well.

Max loan amount:

FHA loan limits vary depending on where you live, but are generally capped at $331,760 in low-cost counties and $765,600 in high-cost counties.

Foreclosure:

In most cases, a foreclosure within the past three years will prevent you from qualifying for an FHA loan.
To apply for a 203(k) loan, you'll need to find an FHA-approved lender. Sustainable Design Build is more than happy to assist you in looking for a lender. We have preferred lenders we can refer you to and even just answer some simple questions regarding the overall financing of your project. So feel free to contact us on our website with the form below.
There are numerous ways you can finance your home's next project, big or small. There are traditional construction loans, HELOCs, Cash-Out Refinance, and so on. Be sure to check out articles about these on our website and feel free to reach out to us if you have any questions about getting started on your newest renovation or remodel.