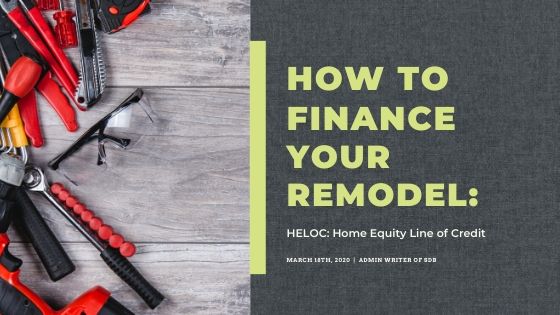 How to fINANCE YOUR REMODEL: HELOC
We have come across many homeowners who have a great vision on how they can improve their homes. Unfortunately, some are unsure about how they can afford their basement remodel, home renovation or new addition. We always want to assure homeowners they have resources to achieve these goals. Home equity lines of credit or HELOCs are viable options for property owners who want to finance their remodel. To finance a remodel with a HELOC would be to pull out existing value from a home and use it as a credit to fund your project.
Home-equity Lines of Credit
A home equity line of credit is borrowing money based on your established equity. Another way to put it is that a HELOC is a second mortgage that gives you access to cash based on the value of your home. You can draw from a home equity line of credit and repay all or some of it monthly, and then pay off those amounts with monthly payments like a credit card. Lenders will work with your current equity value and devise a spending limit based on that to which you can borrow with interest. 
Also, it is important to note, that the interest is only charged to the amounts you actually draw or use from this line of credit, unlike an entire loan amount. You can draw funds when you need them, this is a benefit as well because if your project spans many months you are only accruing interest charges based on what has been spent. But keep in mind, some lenders may require a minimum withdrawal amount every month.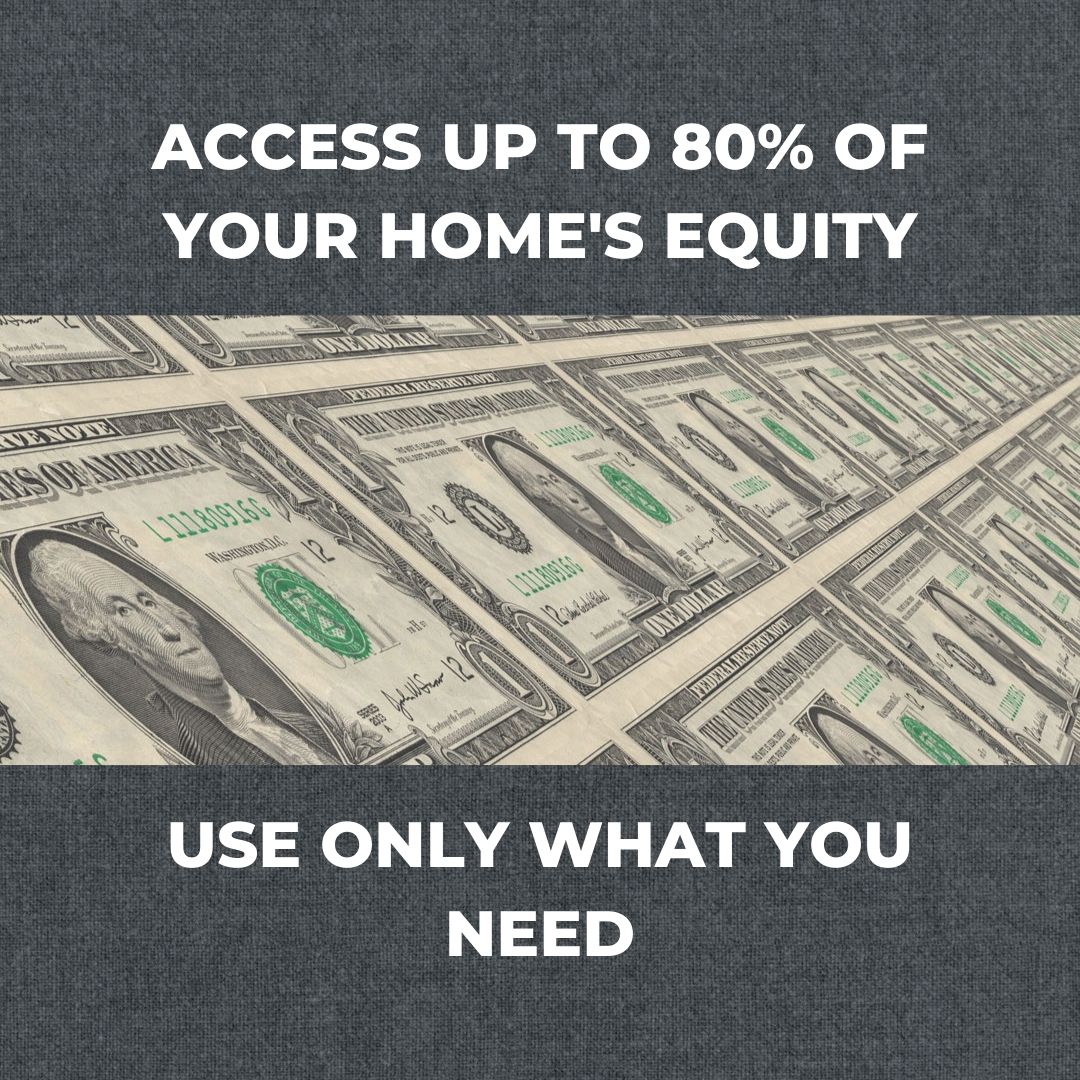 How much do they offer
Much like a credit card that allows you to borrow against your spending limit as often as needed, a HELOC gives you the flexibility to borrow against your home equity, repay and repeat.
Say you have a $500,000 home with a balance of $300,000 on your first mortgage and your lender is allowing you to access up to 80% of your home's equity. You can establish a HELOC with up to a $100,000 limit:
$500,000 x 80% = $400,000.

$400,000 – $300,000 = $100,000, your maximum line of credit limit.
Sometimes, HELOCs can have variable interest rates. This means that as baseline interest rates go up or down, the interest rate on your HELOC will adjust, too. It's always a great idea to discuss with your lender the pros and cons of variable interest rates.
Paying off a Home Equity Line of Credit
Financing a remodel with a HELOC has two phases. First is the draw period, followed by the repayment period. During the draw period, most banks will allow you to borrow from the credit line by checkbook or card. The minimum payments often are interest-only, but you can pay the principal if you wish. The length of the draw period varies from bank to bank.
During the repayment period, you no longer borrow against the credit line. Instead, you pay it back in monthly installments. With the addition of the principal, the monthly payments can rise sharply compared with the draw period. The length of the repayment period varies but sometimes can be up to 20 years.
Pros of Home Equity Lines of Credit
With a HELOC, you borrow against your equity, which is the home's value minus the amount you owe on the primary mortgage. This means:
Pay interest compounded only on the amount you draw, not the total equity available in your line of credit

May offer flexibility on interest-only payments during the draw period
Cons of Home Equity Lines of Credit
You could lose the home to foreclosure if you don't make the payments because you use the home as collateral.

Variable interest rates can increase your payment

There is a possibility of overspending and completely using all the equity in your home and accruing a large principle and interest payment during the repayment period.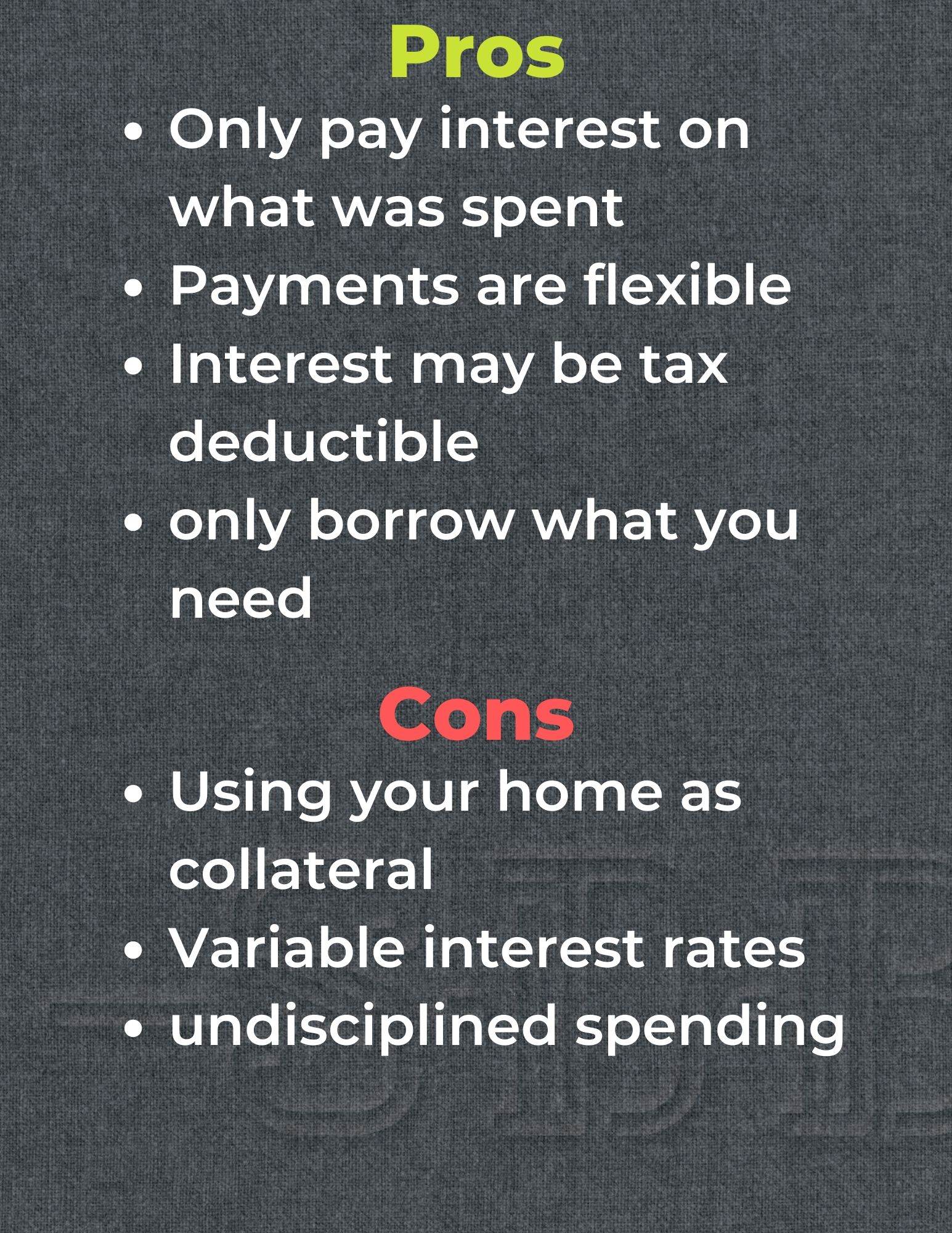 Why should I even get a Home Equity Line of Credit?
The best reason to get a home equity line of credit is for something like a major repair or remodeling project that increases the value of your home. However, it is important to remember that you are using your home as collateral when exercising this financial option. The best bit of advice is to plan properly and ensure you request the appropriate amount for the scope of work.
If to finance a remodel with a HELOC sounds right for you, be sure to reach out to your lender for more information. Or Sustainable Design Build can help you as well, we work with local preferred lenders and can make sure you all you are in good hands when searching for financial. We can help you find the right solution to fit your needs.
Reach out to us today through our contact form located on our website.