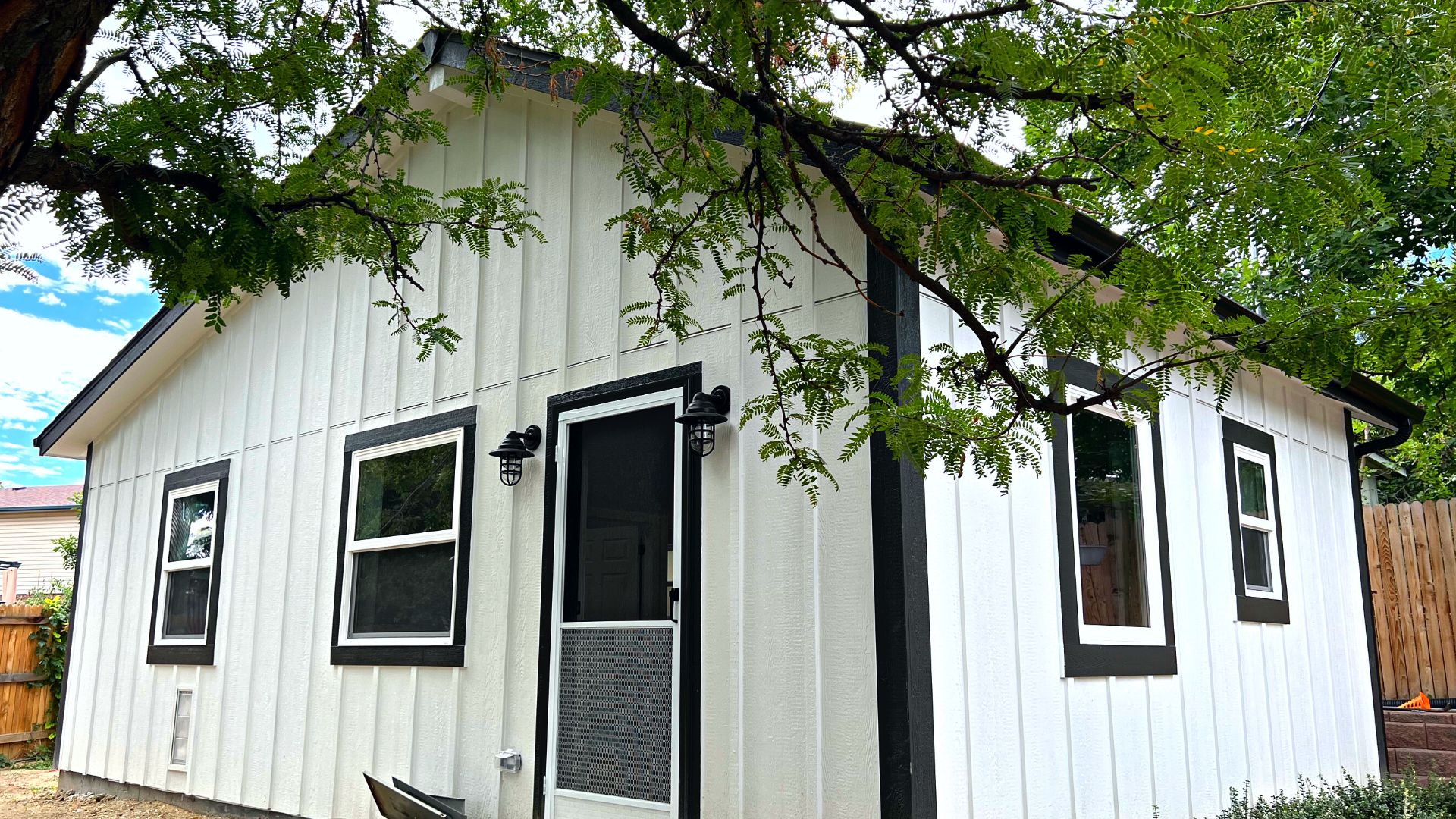 The Montclair neighborhood of Denver was recently exploring the possibility of rezoning a large portion of properties for accessory dwelling units or ADUs. The residents of both Montclair and Mayfair should have a majority disinterest towards rezoning the neighborhood, prompting Councilmembers to abandon the move.
According to the Denverite, a newsletter dated May 5, Councilmember Amanda Sawyer conveyed that the intended initiative to rezone the neighborhood, facilitating the inclusion of Accessory Dwelling Units (ADUs), has been halted in response to the feedback received from the community.
In the letter, Sawyer details that the community response was lukewarm to the initiative. Apparently, there was about a 50-50 split in sentiment toward the idea of allowing ADUs in the Montclair neighborhoods. Ideally, Sawyer would prefer over 60% of the majority from the community before pushing forward with legislation rezoning and council action. At the end of the day, the council will only pursue changes that will be both beneficial to the community and also accepted. To determine this overall interest, Sawyer and their office sent out multiple communications and surveys to collect feedback from homeowners. 
According to Councilmember Amanda Sawyer, a total of approximately 500 responses were received regarding the proposed rezoning initiative. However, after carefully reviewing and eliminating any duplicates or responses from individuals not identifying as Montclair residents, her office narrowed down the valid responses to 217. Considering that there were 2,454 parcels within the proposed area, the survey garnered a response rate of approximately 9% from the residents.
According to the results, about 106 or 49% of the respondents said they were not in favor of the rezoning. The remaining was split between 97 residents in favor and 14 others were unsure.
Why is the council interested in Denver ADU construction?
Accessory Dwelling Units or ADUs have been in the spotlight now for some time. These compact supplementary housing really captured the attention of homeowners who were looking for convenient rental units, close-by properties, and or wanted to increase their home values. An ADU is capable of fitting a lot of different needs but all have the ability to contribute to what the City of Denver calls, Gentle Density. This term Gentle Denisty, is the concept of introducing small-footprint affordable housing in already dense neighborhoods of the city. It is considered gentle as opposed to creating large-scale multifamily housing like apartment buildings in the middle of quiet neighborhoods. In the battle against decreasing housing inventory and the scarcity of affordable housing throughout Denver, city officials have been slowly turning to unique methods such as ADU to help ease the burden.
Many of Denver's neighborhoods need ADU rezoning 
The pursuit of ADU construction in Denver is greatly hindered at this time, due to strict zoning regulations. Many of Denver's residential neighborhoods are not zoned to allow for accessory dwelling units, despite the interest increasing over the years. Many of Denver's properties will need ADU rezoning or go through a lengthy process that could add months if not a year to the project timeline. This process requires city approvals from the Board of Adjustments, community support through a town hall session, and the correct property lot dimensions to facilitate such a structure.
The sheer amount of paperwork required is enough to make a small ADU project unattractive for homeowners. Hence, the interest of city council members such as Amanda Sawyer who is looking to address rezoning issues in bulk on behalf of residents. The hope is to convert applicable lots into the correct zoning to help lift roadblocks for homeowners if they become interested in the idea.
Get educated about your home's zoning
Zoning can be confusing and hard to gather information about. When it comes to residential construction, there is a fair amount of nuance involved in new construction. Even if a home is zoned correctly for certain types of construction, the pre-existing property conditions can negate its eligibility with zoning codes. If you are interested in a certain project such as a home addition or an ADU, take a moment to look at Sustainable Design Build's resources. This will provide enough information to determine if your home is eligible for construction of those projects. Of course, feel free to reach out to our team for more information and assistance on all of your construction needs.
Connect With Us
Planning your next renovation, or maybe you are looking to do a complete remodel for your home? Whatever the task, it can't hurt to ask. Reach out to our team through this form.
We can schedule a free consultation and discuss everything you need to get your project moving in the right direction. Did we mention, it's absolutely free?