Denver ADU Project
With a practical solution laying the foundation to this project, this client's accessory dwelling unit aimed to keep their family close with a stylish detached home.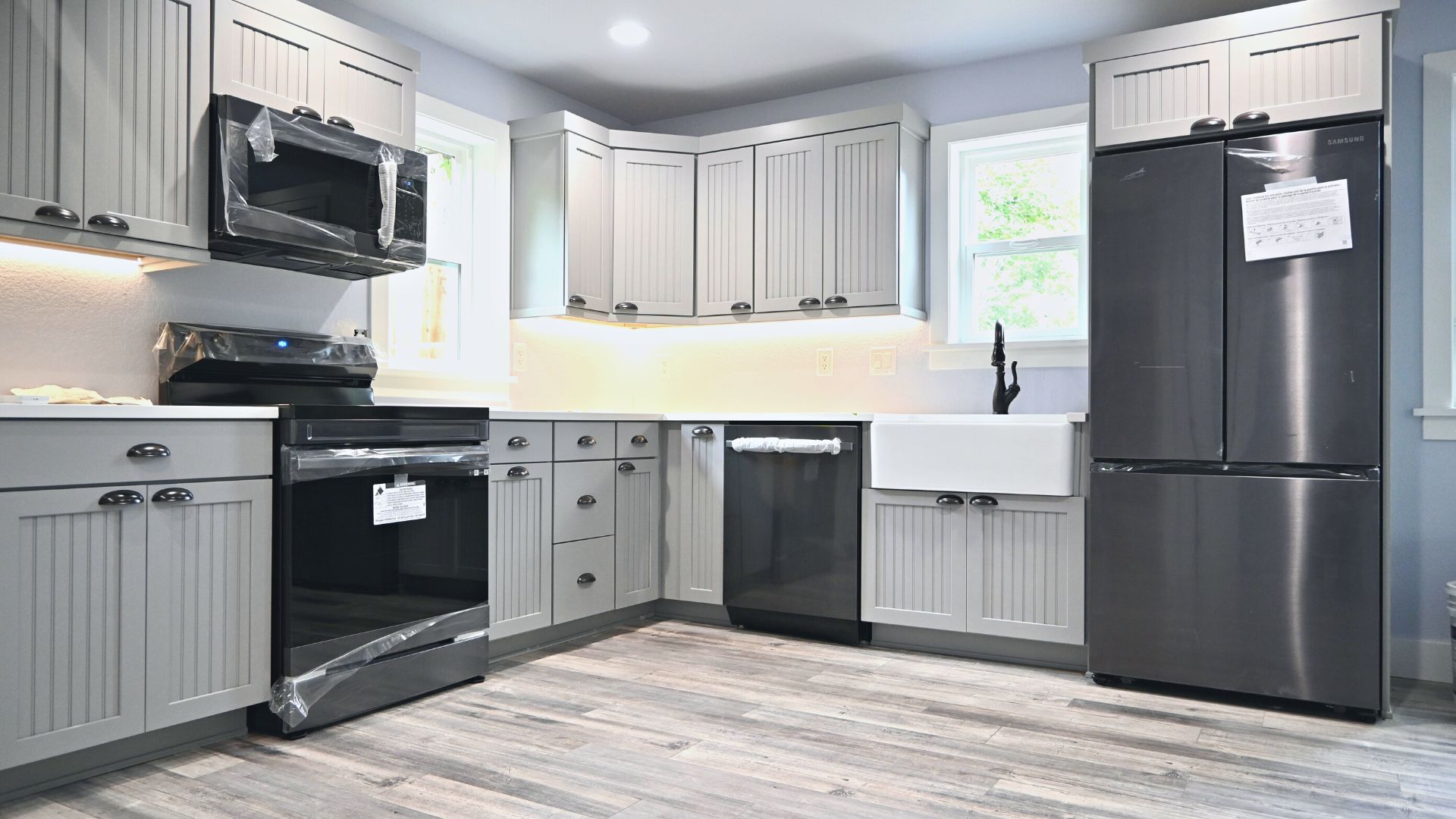 A Denver ADU Project Built For Family
In recent years, Denver has been buzzing with the words "Accessory Dwelling Unit" and the acronyms that come with it (ADU). Housing has become a challenge and homeowners are starting to take the matter into their own hands. For this client, this Denver ADU Project was a perfect fit for their needs. They needed a home that would allow their extended family to be an arm's reach away, almost literally. So instead of moving them into an apartment or house that is miles away; they sought to build one right in their own backyard. An ADU that has its very own kitchen, bathroom, bedroom, attic space, and complete with a doggie-door.
Selected Custom Home Finishes
A major part in this Denver ADU Project included the selection of custom home finishes. Sustainable Design Build worked hand-in-hand with the family to ensure their vision was brought to life. Luxury Vinyl Floors were chosen with an ash grey texture, cabinetry for the kitchen coordinate well with their soft dove grey panels, even the hardware was coordinated with the new appliance package. The homeowners for this project had a clear goal in mind and SDB was able to see it through.
Private Home 
This Denver ADU Project provides everything a relative would need during their extended-stay. The project has not only a private full kitchen but also a entire master bathroom. ADU projects like these actually require robust water and sewer construction that is separate from the main home on the lot. This bathroom was no different but was able to set itself apart with some coordinating fixtures.
Family only steps away…
These types of projects are unique to each home. Accessory Dwelling Units are essentially miniature custom homes that can be fit onto a lot with an existing structure. While they are more complex and time consuming than an addition project, ADUs are worth the extra work. See a quick tour of the home here and let us know what you think.
 If you are interested in remodeling your home or building an ADU, feel free to reach out to us any time for a free consultation and estimate!