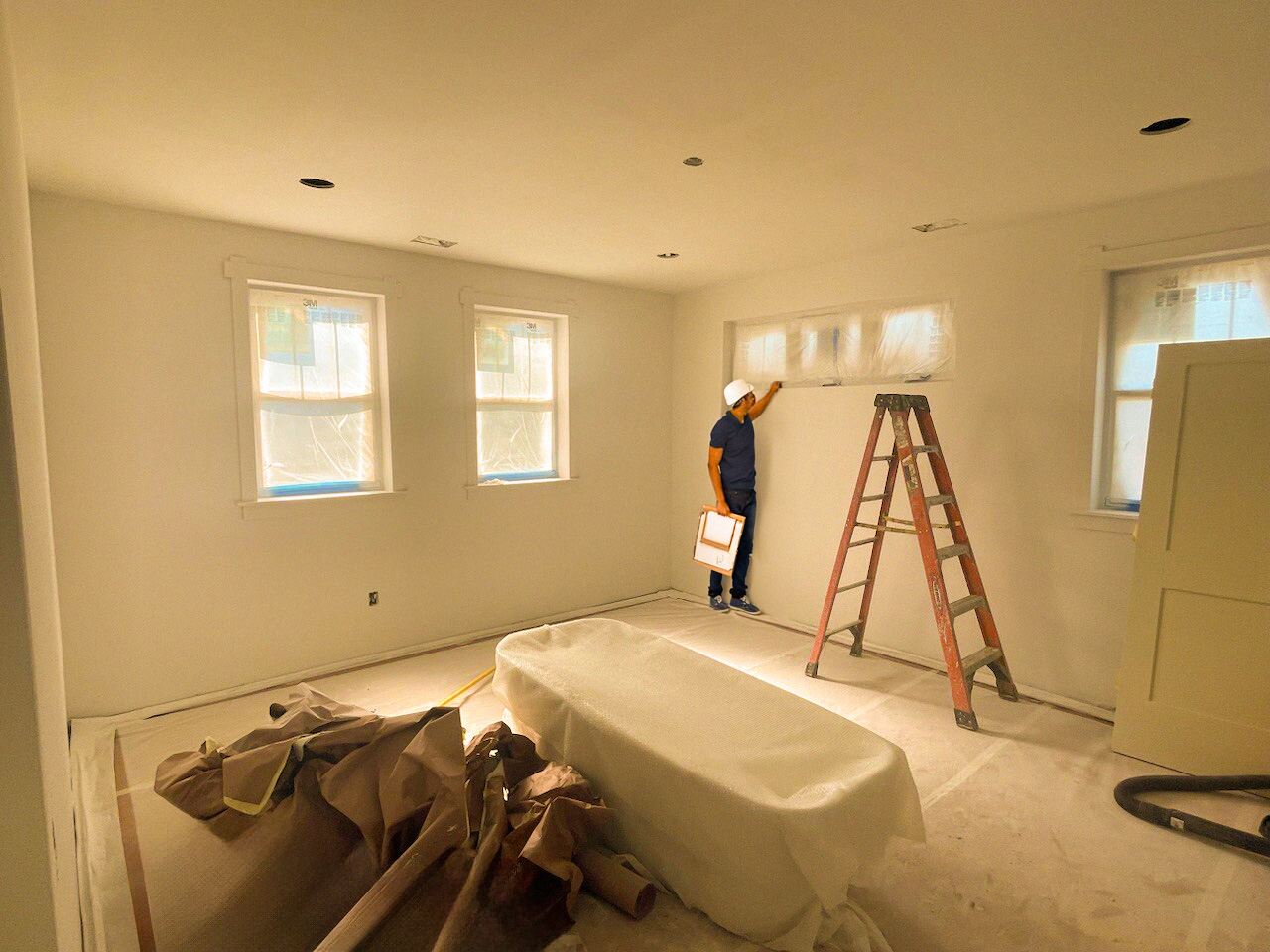 A leaky roof, sewage backups, faulty electrical work, and structural inconsistencies. These are challenges that prospective homeowners may expect when purchasing a previously owned house. However, when these types of problems are present after a whole home renovation or custom home construction project they come as a surprise. Unfinished work and poor craftsmanship can plague a home improvement project to the point of delays and costly change orders. Every contractor should strive to ensure these oversights never happen but it seems compounding issues making that goal difficult to achieve.
These issues are increasingly emerging in newly constructed homes and custom home improvement projects, as revealed in interviews with various real estate professionals. Builders are rushing to meet the surging demand and expedite transactions as quickly as possible.
But for homeowners embarking on a home renovation or custom home construction project, such as building an ADU or addition, these mistakes can be disastrous. If these oversights go unnoticed during construction and inspection, they have the potential to disrupt the entire home construction project and exceed the allocated budget. Consequently, homeowners may face financial strain and experience significant delays in achieving their dream home.
Recent articles point to a shortage of skilled workers in the construction industry. On one hand, the high demand for skilled craftsmanship is overwhelming the already diminishing workforce. On the other hand, the increased volume has led to a surge in subpar workmanship to keep up with the growing number of construction projects. Despite the growing concern, potential homeowners and custom home hopefuls still have access to qualified and professional help. Design-build firms, such as Sustainable Design Build, offer a service set that is designed to protect consumer clients from workmanship that cuts corners and potentially harms them. Let's look a little more closely at the Design-Build benefits of building a custom home project. 
Protecting Clients with the Design-Build Method
One of the most valuable advantages offered by a design-build firm is its ability to manage a project from the initial design phase through to construction. The design-build process provides a unified approach to construction, led by a single point of contact, similar to a general contractor. Sustainable Design Build, for instance, initiates its process during the early stages of concept and design. They collaborate closely with homeowners, ensuring that all their goals and needs are met for the new space. By overseeing the project's concept and design, Sustainable Design Build is well-equipped to manage the construction phase seamlessly. Leveraging industry knowledge and expertise, their design-build process enables them to anticipate potential complications that may affect the construction and final inspection later in the project. This benefit helps prevent oversights and contractor mistakes that could negatively impact the project.
A Comprehensive Scope of Work
Another element that can aid homeowners and clients in residential construction is a comprehensive Scope of Work document. Sustainable Design Build ensures that every aspect of construction is thoroughly considered and accounted for during the Concept Phase of a project. Regardless of the project's size, whether it involves a home renovation or the construction of an accessory dwelling unit, every construction aspect is identified in the scope of work. This document also serves as part of the Design-Build agreement, agreed upon by both the client and Sustainable Design Build. With such a detailed document, clients are safeguarded against oversights and shortcuts by subcontractors who fail to fulfill their responsibilities, as Sustainable Design Build assumes the task of managing all aspects outlined in the scope of work.
Workmanship Warranty
Sustainable Design Build distinguishes itself by offering a comprehensive one-year workmanship warranty for residential construction, which brings numerous advantages to homeowners. Firstly, this warranty provides homeowners with a sense of security, assuring them that any defects or issues related to the contractor's work will be promptly resolved within the warranty period. By offering this warranty, Sustainable Design Build demonstrates its unwavering confidence in the quality of its craftsmanship and its commitment to ensuring customer satisfaction. Secondly, homeowners are shielded from unexpected expenses that may arise from workmanship-related problems after the completion of the construction project. Within the warranty period, Sustainable Design Build takes full responsibility for any necessary repairs or replacements, sparing homeowners from potential financial burdens. This warranty also promotes transparent communication between the homeowners and Sustainable Design Build, fostering a positive working relationship and ensuring that any concerns or issues are promptly addressed. With Sustainable Design Build's one-year workmanship warranty, homeowners can have complete peace of mind, knowing that their investment is safeguarded and that they can enjoy their newly constructed home without any worries.
Where traditional general contractors might fail in curbing corner-cutting practices, Sustainable Design Build prioritizes client satisfaction and protects them from construction project pitfalls. By utilizing the design-build method, they maintain complete control over the entire project, ensuring that quality and integrity are upheld throughout every stage of design and construction. Additionally, their comprehensive scope of work document leaves no room for ambiguity, outlining every aspect of the project in detail and holding both the client and Sustainable Design Build accountable for meeting all requirements. Moreover, their one-year workmanship warranty provides clients with the assurance that any workmanship-related issues will be promptly addressed and resolved, eliminating the need to worry about unforeseen expenses. Together, these measures serve to safeguard clients from shortcuts, guaranteeing a high-quality construction experience with Sustainable Design Build.
Connect With Us
Planning your next renovation, or maybe you are looking to do a complete remodel for your home? Whatever the task, it can't hurt to ask. Reach out to our team through this form.
We can schedule a free consultation and discuss everything you need to get your project moving in the right direction. Did we mention, it's absolutely free?