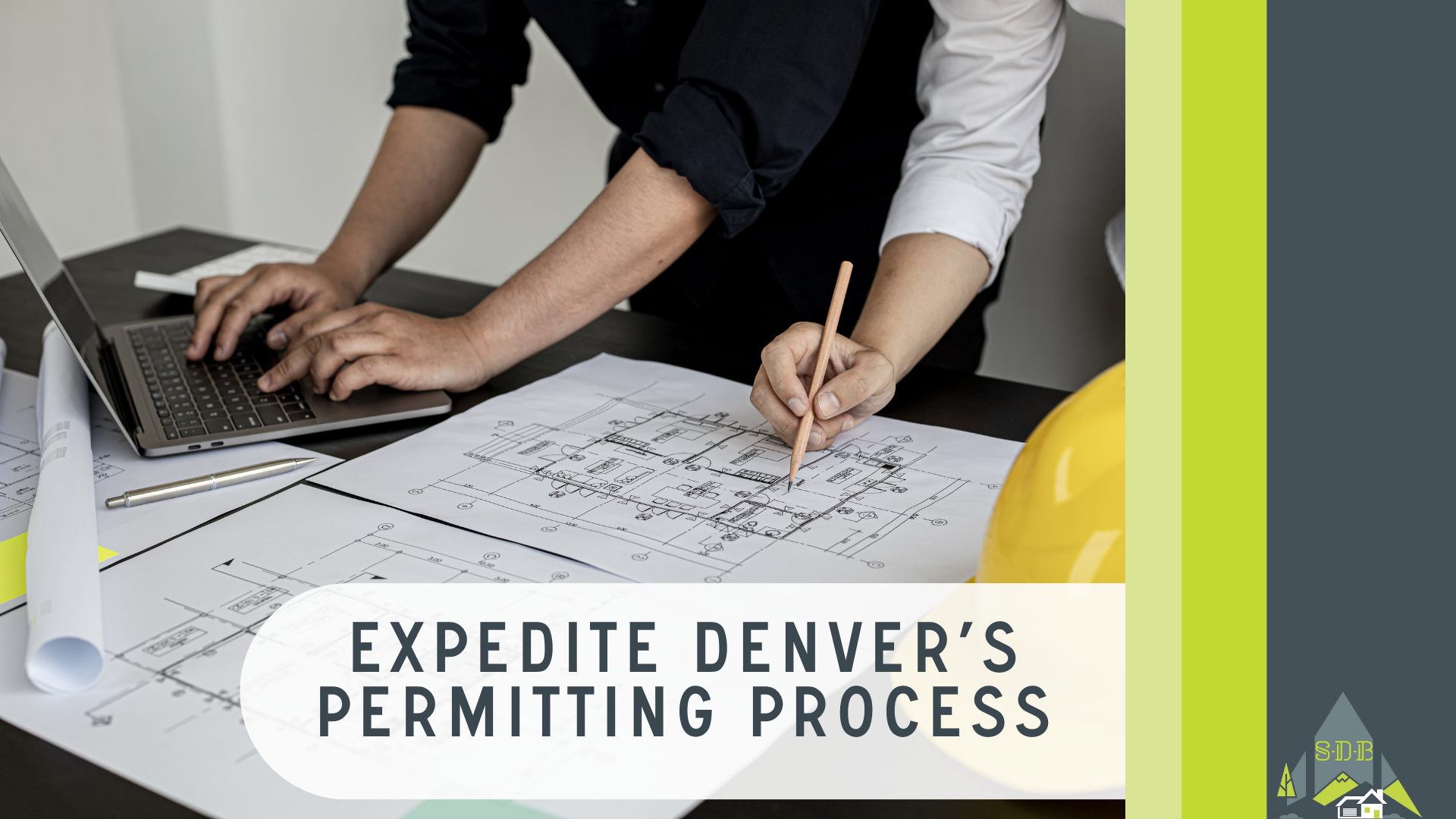 For years now, Denver's Permitting Process has been mired by lengthy delays, shortages of workers, and endless amounts of red tape. For both commercial developers and local homeowners, the Denver permit approval process can be a lengthy and challenging exercise that seems to always threaten a longer project timeline that incurs more cost. 
Average Plan Review Times Still Over 300 Days
Denver's Community Planning and Development department has many resources to help educate and inform those who are looking to build. Whatever the project might be; a home addition, ADU, or multifamily apartment complex, Denver has different categories and tools readily available. One of the more insightful tools Denver has to offer is their Time to Permit Approval dashboard which lists an average based on their recent approvals and how long it took since its initial plan review submittal. Unfortunately, as of September 13th, 2023 – the time for a Major Residential Project approval has reached back over 311 days. Even last year during January 2023, Denver had reached a peak in delays for residential construction permit times over the 300-day mark. Major Commercial Projects face a substantial wait as well, with approval times averaging 257 days, depending on size and complexity. The question remains: Can a third-party startup truly make a meaningful impact on an issue that primarily seems to stem from internal challenges within Denver's Community and Planning department?
Startup aims to expedite development permitting process in Denver
Pulley, a software firm, aims to expedite construction permits, with 257 days for commercial projects and 311 days for residential permits in Denver. Denver marks Pulley's fourth market and its first outside Texas (Austin, Dallas, Houston). With $4.4 million in funding, Pulley designed an app to streamline permit tracking and management. Users can submit documents and oversee reviews, even assigning comments to specific individuals for resolution. While Denver already offers an online portal for permitting, many developers hire consultants or rely on architects/engineers. Pulley's app provides a user-friendly alternative, but does it address Denver's existing internal delays?
Experienced General Contractors Are The Only Solution Right Now
Pulley will charge users per project, with costs typically ranging from $2,000 to $4,000 for retail buildouts and starting at $8,000 for ground-up construction, depending on the project's scope. This tool is not intended for residential construction, where homeowners take the lead. General Contractors and Design Build companies like Sustainable Design Build (SDB) will continue normal operations. SDB has extensive experience with Denver's city and county and is well-versed in the permitting process. Homeowners should collaborate with an experienced general contractor early to ensure a faster and smoother permitting timeline for their home addition, ADU, or custom home project. Despite construction industry slowdowns in Denver, a knowledgeable contractor can address comments and expedite the permitting process. For more information about how Sustainable Design Build's Design-Build Process can help, contact us here or by phone at (720) 667-4876.
Connect With Us
Planning your next renovation, or maybe you are looking to do a complete remodel for your home? Whatever the task, it can't hurt to ask. Reach out to our team through this form.
We can schedule a free consultation and discuss everything you need to get your project moving in the right direction. Did we mention, it's absolutely free?