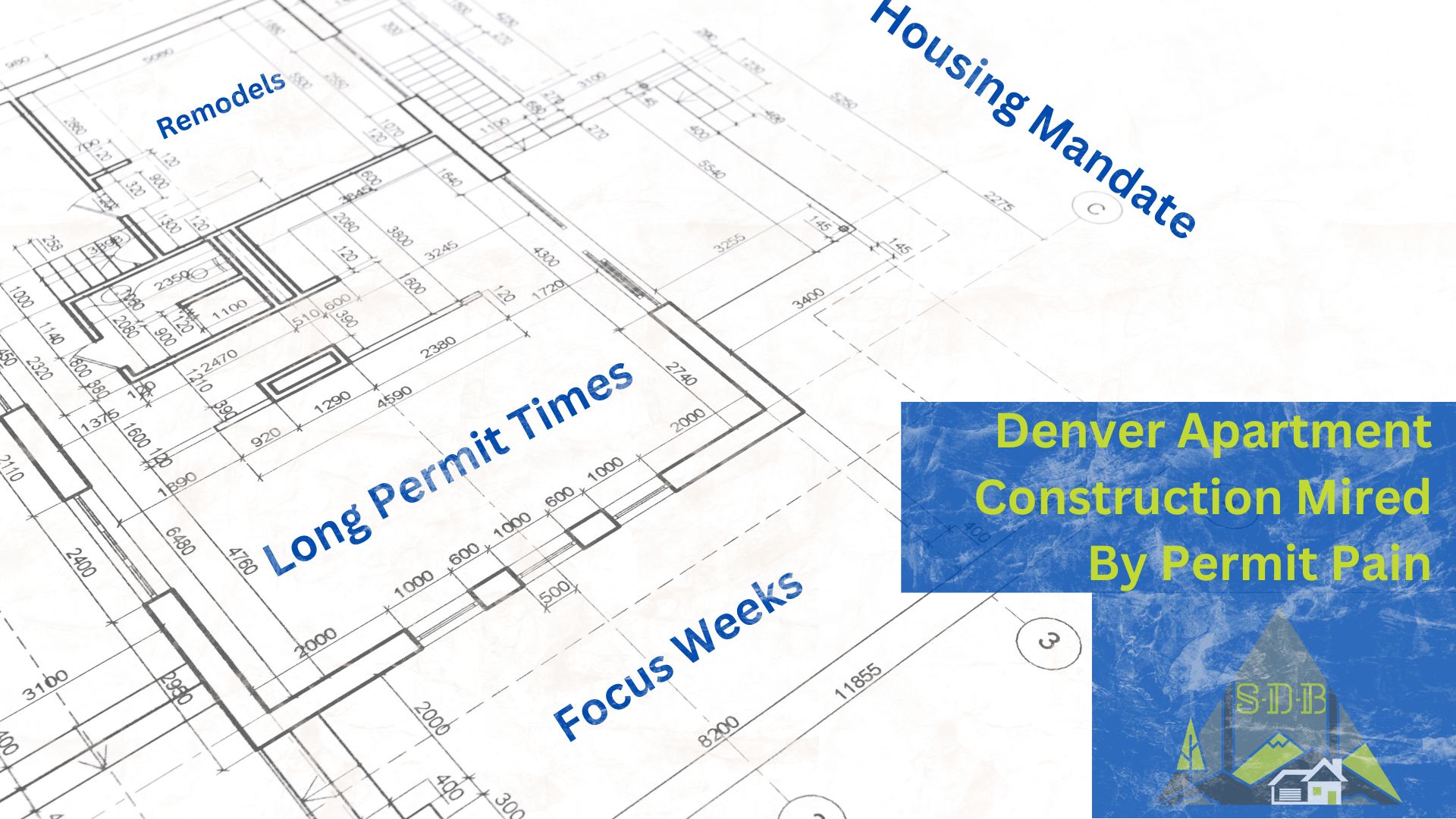 Construction in Denver has been hot in the last couple of years and the sheer volume of Denver's Development and Planning Department is immense. But the increase in demand for more housing has developers breathing down the neck of the city's review teams, expecting permit approvals in a timely manner. Unfortunately, a culmination of supply issues, workforce shortages, and shortsighted considerations Denver has been put in the spotlight for failing to deliver a service to help the development of its growing city. There does seem to be a fire lit underneath Denver's review teams with more dedicated efforts to review plans for permits but the present pain can be felt all across Denver's construction industry.
Denver Apartment Construction Waiting on Long Permit Times
In a Denver Business Journal article, Wood Partners a Denver real estate developer details a surprisingly long wait time for plan permit applications. Wood Partners submitted their initial plan for an apartment construction at 1450 Morrison road near Empower Field around March of 2021. The Denver Apartment Construction company expected a plan review timeframe of about 9 to 12 months. Instead, they were stuck waiting for a year and eight months for the final approval of their development.
Denver's long permit times have been a point of contention for years now and peaked sometime in 2022 with times reaching well over 300 days for time to permit approval. Currently, Denver's own website for Time to permit approval is recording about 277 days for Major Commercial Projects. 
Staffing issues and New Housing Mandate add pressure
Denver's Permit Approvals were hugely affected by the pandemic the fallout spurred an interesting combination of staffing shortages and a rush of new projects. The pandemic had the city lose a good portion of employees who would be supporting the Planning and Development Department. Since then Denver has struggled to fill in the roles needed to operate smoothly.
Additionally, a huge rush of projects was submitted in the last year due to Denver's new Affordable Housing Mandate. Apartment developers and builders for multifamily construction raced to submit their projects before the official start date of the new housing mandate. The mandate itself has been controversial as it demands more requirements of apartment developers and multifamily builders who will be asked to portion a larger amount of units designated for low-income tenants or pay a hefty fee-in-lieu which can easily reach into the hundreds of thousands.
The combination of these factors occurring at the same time definitely affected Denver's ability to process new construction plans for permits.
Requirements stack up
The Denver Apartment Construction project by Wood Partners is a $90 million, 216-unit building that reaches seven stories high. In comparison to other developments, the project is received as normal-in-scope and shouldn't have exceeded its timeline by such an amount. However, Wood Partners cites a few points of conflict that Denver caused delays in the process that many developers are coming forward to confirm. Those conflicts were the plan review process itself being cumbersome, slow response times for comments by the city reviewers, and sudden requirements made by city departments.
Denver's review process can throw curveballs at developers
One of the main features that make Denver's Permit Review Process so important is the ability to design improvements and expand Denver's own infrastructure. This can come in the form of upgrading electrical services to property lots, expanding main water supply lines, or even adding new drives and alleys. For larger commercial construction projects and developments, it is expected that the developers will need some form of improvement which is often taken care of early in the planning submittals. These are major requests for construction and time needs to be considered to make them feasible. However, Denver has been recently notorious for surprising developers and builders with requests far past the optimal time.
Wood Partners detailed a few issues where Denver backpedaled on design requirements allowing other departments to demand infrastructure updates. Such as Denver's Wastewater Management Division which asked for new stormwater systems to be put in throughout their development. A change that cost the firm $250,000 and three more months in the planning. Such changes can easily 'brick' a project and stop it from being a feasible endeavor. Multifamily construction suffers greatly from the increased costs and time constraints to obtain permits which makes it more difficult to deliver housing units that are in great demand and need for the Denver area.
Not only is commercial construction affected, but residential construction projects also suffer as well
Unfortunately, the situation with Denver's permit times isn't exclusive to commercial construction and multifamily buildings like multifamily developments and apartments. The complications seen in the commercial side of Denver's Permitting Process are also found in the Residential Construction. Projects such as home additions remodeling, and ADUs all were experiencing delays that frustrated homeowners and builders. Sustainable Design Build has experienced these challenges as well, where client projects permit timelines reaching out the past year. Currently, Denver's permit time for approval of major residential projects is clocked in at 287 days. 
Denver's Blitz
Denver isn't just sitting by idly as the permit times spin out of control. Last summer, a team was specifically brought together to handle plan reviews and processing permit applications. Denver stated it is combining internally and externally through a third party to cut down on the voluminous backlog of plan reviews. Since then, Denver has intermittently reserved entire weeks for the plan review department to process as many applications as possible in what they call a 'blitz'. These blitz weeks and focus weeks have been found well into 2023 so far and it seems continued effort from Denver is needed to bring down the permit processing times. 
While there is nothing a homeowner or developer can do to address these permit time woes, they can make sure they are as prepared as possible. Understanding the requirements and process for obtaining permits will help circumvent any additional delays on the client side. This makes it even more apparent for homeowners and land developers alike to work with seasoned and experienced builders who are familiar with the nuances present in Denver's construction landscape.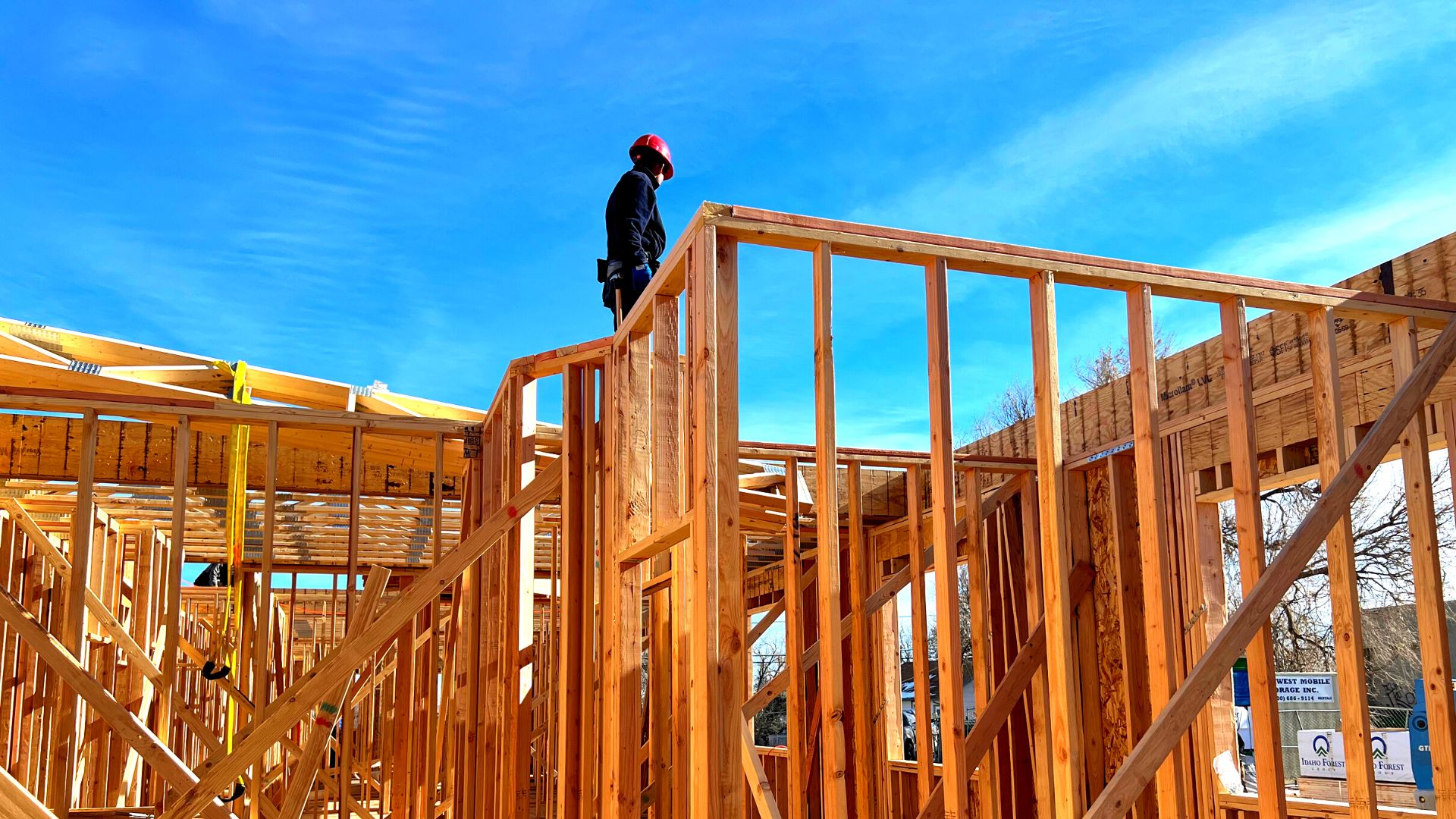 Sustainable Design Build's 2720 S Federal Blvd Multifamily Project, South Federal Flats Apartments.
Connect With Us
Planning your next renovation, or maybe you are looking to do a complete remodel for your home? Whatever the task, it can't hurt to ask. Reach out to our team through this form.
We can schedule a free consultation and discuss everything you need to get your project moving in the right direction. Did we mention, it's absolutely free?