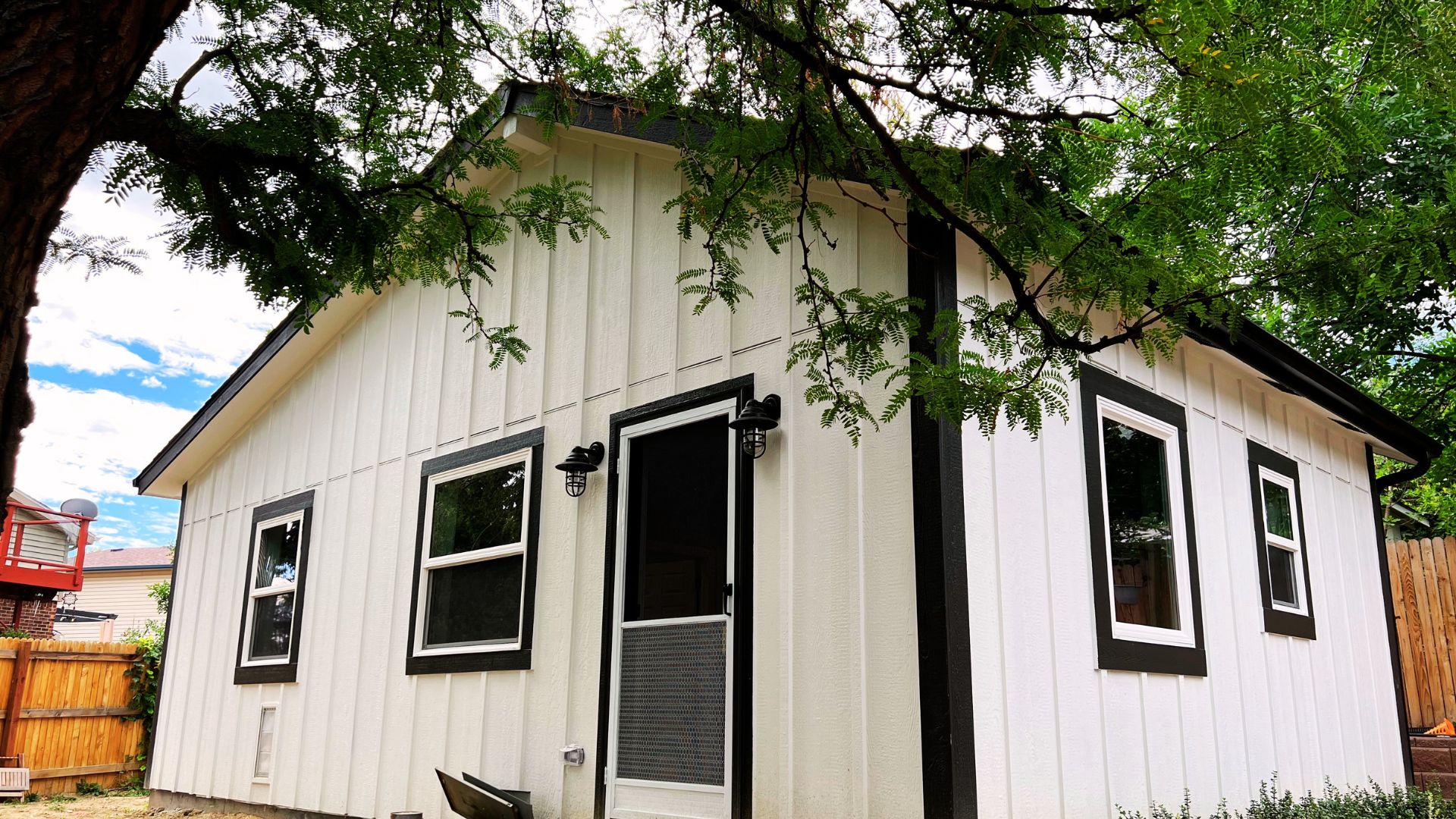 Arapahoe County will be voting on the decision whether or not to allow Accessory Dwelling Units.

The decision will update existing zoning code regarding unincorporated areas of the county.
Policy makers for Arapahoe County believe this is a starting measure in efforts to curb housing and affordability issues.
Residents of Arapahoe County can submit their opinions via survey until Feb. 1st, 2023.
It seems the trending interest in Accessory Dwelling Units is expanding past the Denver Metro Area. Arapahoe County is now proposing a new zoning regulation that would allow accessory dwelling units, or ADUs, in unincorporated neighborhoods. The decision could be coming as soon as the Summer of 2023.
Why the interest in building an ADU
According to the Littleton Independent publication, surveys were conducted in 2021 and 2022 to determine the level of interest the community has in support of ADUs. Based on those surveys a new draft of development regulations was presented which included some code changes in Arapahoe County specifically in its unincorporated areas. Since its announcement, Arapahoe County has opened its own survey to residents hoping they will voice their opinions on the proposed changes. The survey can be taken until Feb. 1st on Arapahoe County's website. When the public comment period concludes on Feb. 1, Ricehill and her team will present the feedback at a Board of County Commissioners study session on Feb. 21. They will revise the regulations as needed and then will begin the public hearing process with the planning commission and the Board of County Commissioners.
Arapahoe County current view on ADU
About 94% of Arapahoe County's unincorporated area is zoned for detached single-family housing. That translates to a little over 405,00 acres that can be enriched with competitive affordable housing options. As the metro area faces a continued shortage of homes with high costs, the county is following others in exploring solutions that are readily available. The proposed code changes so far could incentivize these property lots by adding more language about supporting and defining affordable housing and accessory dwelling units. Neighboring cities of Englewood and Centennial are also currently evaluating their housing needs with studies that could influence future housing and zoning policies such as Englwood's CodeNext project which seeks to update its zoning code.
Arapahoe County's Proposed ADU Regulations
The proposal is said to include new language that would extend the types of tenants allowed to live in an ADU. Currently, it seems as though Arapahoe County only allows accessory dwelling units under the designation of mother-in-law suites and restricts the types of residents allowed in secondary detached living spaces. The new regulations will expand to other types of residents for such structures as; caregivers, friends, or leased-out tenants.
If the new regulations are approved, both attached and detached ADUs would be allowed in all agricultural and most residential zoning districts on lots of at least 5,000 square feet in Arapahoe County. In the urban zoned lots, the ADUs would be required to be placed in the rear of the side of the lot.
Future regulations are also mentioned, going beyond 2023, where officials are hoping to tap into the large quantity of underused commercial space. The commercial construction and spaces could be used for new housing.
Building an ADU in Arapahoe County
Much like Denver County, residents will have to follow the full suite of new construction permit approval. Property owners will have to apply for a building permit with Arapahoe County which will examine if the property lot fits all criteria and requirements. This will include department reviews from zoning, fire districts, water and sanitation, and utility providers.
Homeowners who are looking to take advantage of the new policy regarding ADUs in Arapahoe (if the new regulations are approved) should be aware of ADUs' complexity. These residential construction projects are essentially custom homes that are built on a smaller scale. Designating the right design and build team will be essential for residents of Arapahoe County. Sustainable Design Build, although it prioritizes ADU construction projects in Denver – is always available to answer questions and offer guidance from our years of experience. If you have any questions about ADU builds or general residential construction, please reach out to SDB anytime.
Connect With Us
Planning your next renovation, or maybe you are looking to do a complete remodel for your home? Whatever the task, it can't hurt to ask. Reach out to our team through this form.
We can schedule a free consultation and discuss everything you need to get your project moving in the right direction. Did we mention, it's absolutely free?