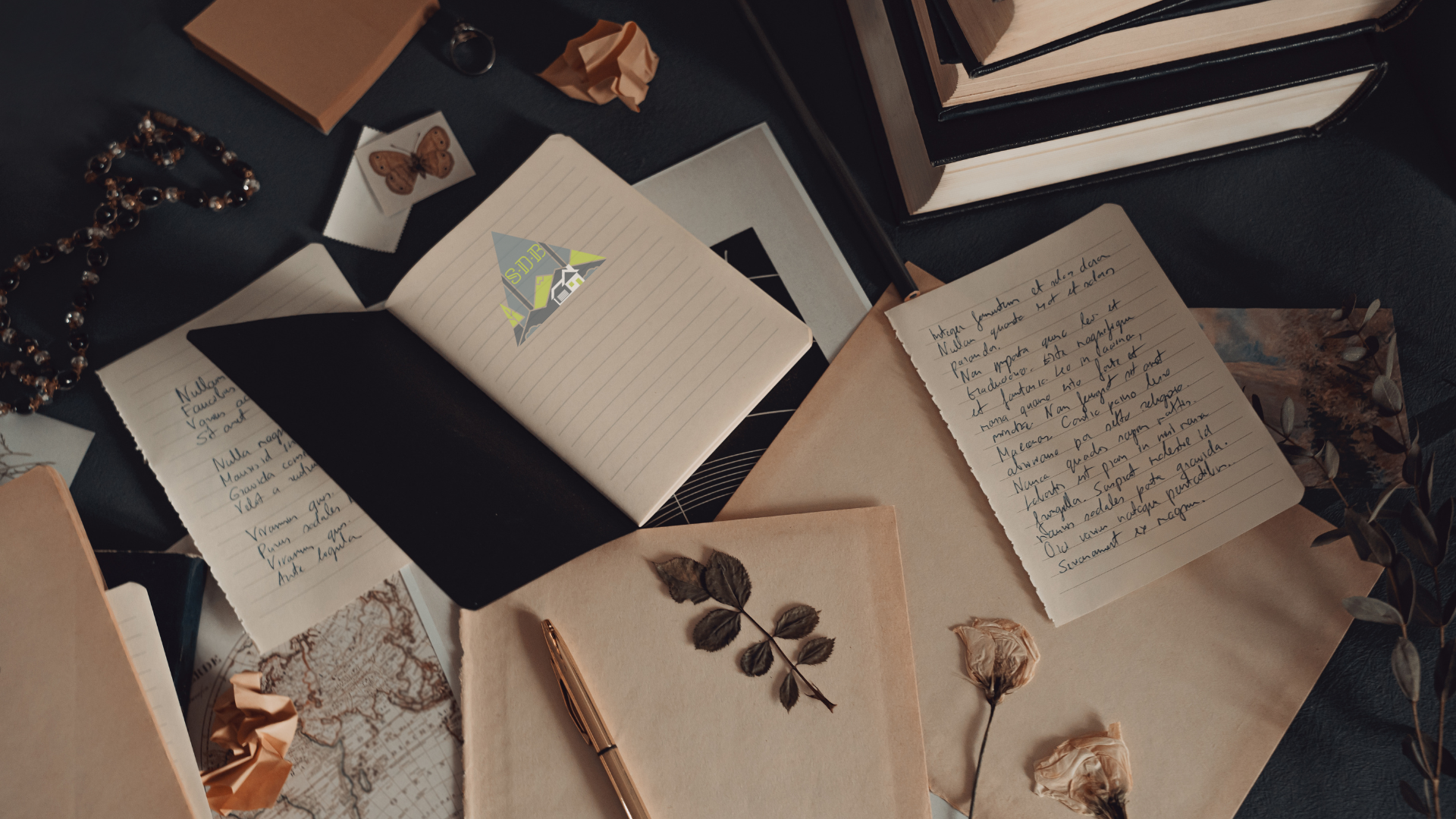 Get Ready for a Stylish Academic Season: Elevate Your Space for a New School Year and the upcoming Autumn season with the Dark Academia look.
As the brisk winds of autumn draw near, it's time to shift our focus indoors and revamp our living spaces. Whether you're a student or not, the allure of the new school year can still be embraced by infusing your home with captivating interior design notes inspired by the world of books. Some might call it Harry Potter-esque but the trendy theme has been given the moniker, Dark Academia. Drawing inspiration from the mythical, gothic, nature, and academic – Dark Academia has been picked up by trendy homeowners who are looking for a touch of functional elegance. What better way to get started on the new school year and prepped for the chillier times than with an interior design project to complete a recent custom home construction project?
What is Dark Academia Interior Design?
Dark academia's enchanting and enigmatic style is poised to capture the hearts and minds of anyone inside the home. Dark academia, known for its moody and intellectual appeal, is a design aesthetic that remains as captivating as ever. With its rich and deep color palette, vintage accents, lush green elements, and the iconic presence of towering bookshelves, dark academia brings a cozy yet daring atmosphere to any room. While the concept isn't new, we've curated some specific design tweaks that will seamlessly transition your space into the realm of dark academia. After getting started with this selection of inspiring panels, come over to Sustainable Design Build and learn how we can turn your home into the Dark Acamedia of your Dreams.
Bold Strokes of Red, Pink, and Purple
While dark academia is typically synonymous with cooler tones like olive greens, deep browns, and navy blues, this season's interpretation introduces a captivating twist with warm hues. This twist comes from the advice of interior design partners who state deep warm coolers help invite people to stay and get settled. Without these warmer tones, the theme of the space can quickly resolve to a classic gothic theme (which is fine for some of our gloomier clients) and will be less inviting. Incorporate shades of red, deep pinks, and purples to create an alluring and sophisticated color scheme. Consider adding a touch of muted pink through a velvet chair, infusing the space with cherry red accents through throw pillows, or daringly embracing moody purple paint. This refresh will inject vibrancy into your surroundings while still maintaining the enigmatic charm associated with dark academia.
Infuse Life with Greenery
Incorporating lush greenery might not be an immediate association with the library-esque vibe of dark academia, but it's a harmonious addition that can elevate the overall aesthetic. The juxtaposition of crawling vines and leafy potted plants against dark backgrounds, leather furniture, or neutral tones creates a visually stunning contrast. Experiment by intertwining long vines among vintage gold frames on a gallery wall, or harmonizing shades of green with complementary accessories and paint selections. For a touch of magic, present your favorite greens within terrariums or cloche-shaped glass covers, reminiscent of a storybook enchantment. Working with a partnered interior designer while performing a custom home construction project may prove useful when planning out such features. For example, home additions and pop tops additions are a great opportunity to introduce natural lighting to spaces that are perfect for full spreads of plants and greenery.
Curate with Antique Statement Pieces
Anchoring the muted color palette of dark academia, rich and intricate wooden furniture exudes timeless elegance. Though sourcing these dramatic and detailed wooden designs might require effort, the reward is well worth it. Hunt for the perfect mahogany desk, coffee table, or bookshelf that will seamlessly tie the room together. By pairing these pieces with subdued greens, blues, and reds, you'll create a cohesive and enduring color scheme that resonates with the essence of dark academia. Final finishing touches and selections really pull a home together but having the foresight to build with them in mind can be a challenge. Sustainable Design Build's preferred interior designer helps address that challenge by being present at the starting stages of a project. This makes it easier to determine the perfect finishing statement piece and if certain construction and design elements are needed to make it perfect.
[/et_pb_text]
Adorn Your Walls with Mirrors and Frames
In style characterized by dim lighting; mirrors and reflective frames offer a clever solution to brighten spaces without disrupting the ambient glow. Seek out vintage frames in wood, gold, or silver finishes—antique shops are a treasure trove for these finds. Remember, in the world of dark academia, there's no such thing as too many mirrors. Feel free to experiment with an exuberant gallery wall featuring mirrors of varying sizes and gold accents. Intersperse family photos and vintage artworks within these frames to cultivate a blend of personal and sophisticated elements.
Elevate with the Presence of Books
A cornerstone of dark academia is its reverence for books—the ultimate symbols of intellectual exploration. Embrace this aspect by integrating book-inspired decor elements into your space. Shelving systems, display cases, and even artfully disheveled book stacks on the floor all contribute to the ambiance. While acquiring books primarily for reading is ideal, supplement your design with larger antique selections that resonate with your room's color palette. Create a captivating bookcase by weaving in books alongside mock marble busts, gold accents like candles and lamps, and frames filled with cherished memories. The addition of paper-based artifacts like maps, vintage photographs, and minimalist sketches further enhances the aesthetic.
Celebrate your favorite reads—bonus points if they align with your room's color scheme—by showcasing them with book store-inspired tents or by thoughtfully arranging them to face outward in stacks. The possibilities for styling your bookcase are limitless, but embracing the core elements of dark academia will truly make it the centerpiece of your space's transformation.
Connect With Us
Planning your next renovation, or maybe you are looking to do a complete remodel for your home? Whatever the task, it can't hurt to ask. Reach out to our team through this form.
We can schedule a free consultation and discuss everything you need to get your project moving in the right direction. Did we mention, it's absolutely free?