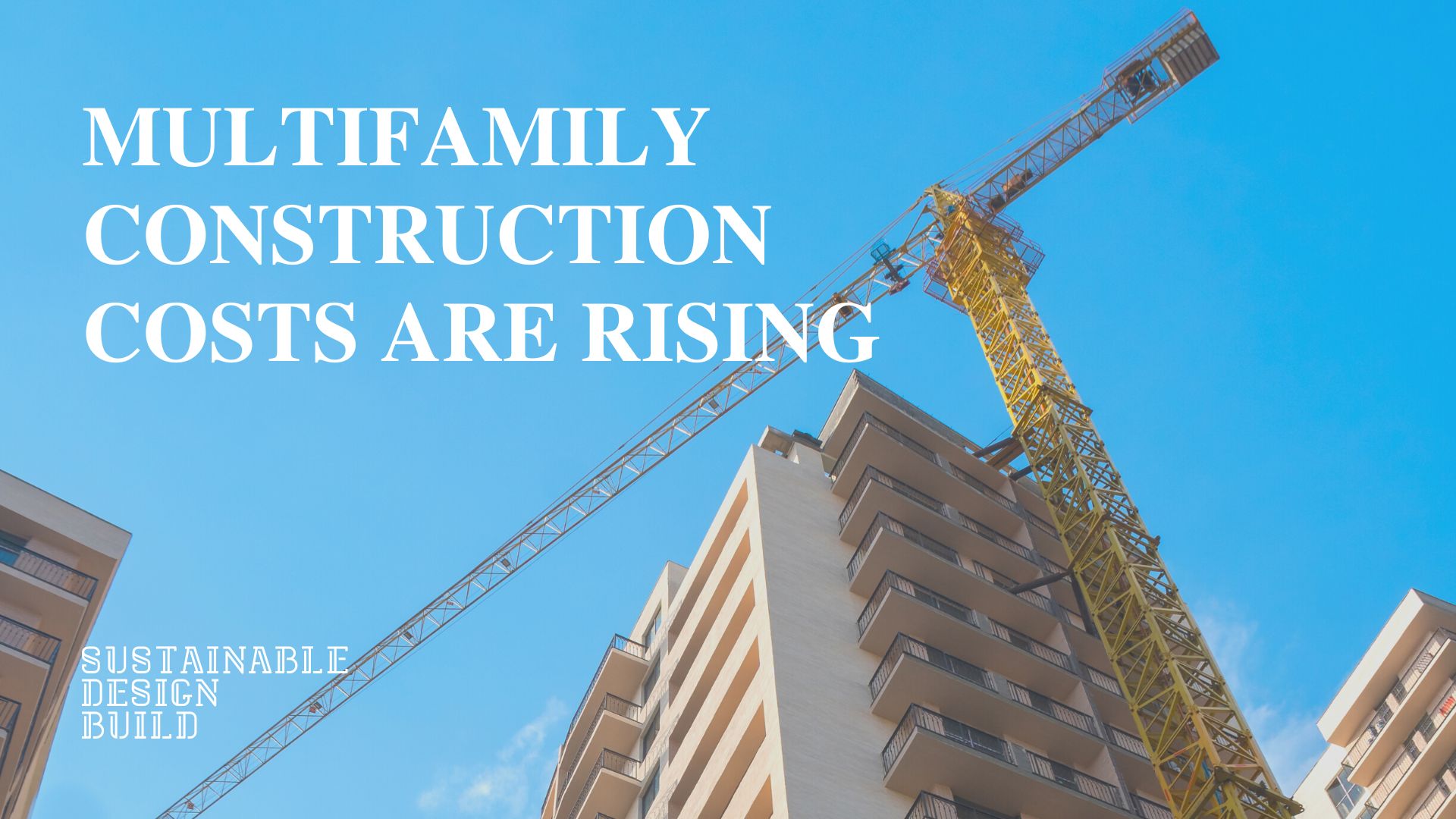 Developers, construction companies, and real estate investors are well aware of the increasing difficulty of bringing a multifamily construction project to fruition. In recent years, building codes have evolved and updated for the benefit of residents and neighborhoods. However, with the growth and additions made to Building Codes, the rigidity of the construction process has caused costs to rise in multifamily construction. These Building Codes are essential and very much necessary to ensure developers and construction companies provide quality and safe homes to the public; however, the implementation of newer regulations raises the difficulty and costs associated with bringing new multifamily construction to the public.
How much do Building Codes and Regulations add to multifamily construction costs?
According to the National Association of Home Builders and the National Multifamily Housing Council, all regulations imposed on a multifamily construction project can account for up to 40.6% of the development project costs. Listed in the special study, the following items were found to contribute the most bloat to a multifamily construction project:
Cost to applying for Zoning Approval – 3.2%

Changes or Revisions to existing building codes (within the last 10 years) – 11.1%

Regulation costs for when site work begins – 8.5%

Development Requirements – 5.4%

Cost of Land Dedication – 2.4%

Fees charged when building construction is authorized – 4.4%

Costs of affordability mandates – 2.7%

Complying with OSHA or Other labor regulations – 2.6%
Opposition to Multifamily Construction Increases Cost too
These are just broad categories for a litany of obstacles real estate developers and multifamily construction companies face during a project. There are also significant obstacles to development at the community level that are unrelated to governmental regulation. The study by the NAHB found that "Not In My Backyard" (NIMBY), the opposition of neighborhoods against multifamily development adds an average of 5.6% to total development costs. This opposition also creates delays in producing new multifamily housing by an average of 7.4 months. The added time also contributes to costs developers are forced to should until they are passed down to future residents. While most Americans agree that additional housing is needed to address the demand for affordable and middle-income households, too many are opposed to allowing that type of construction in their neighborhoods.
Affordability Mandates Can Discourage Development
Local Affordability mandates are another driver of cost in multifamily construction projects. The mandates set out to increase the supply of affordable apartments and help alleviate costs all around. Developers will often be required to offer a certain percentage of rentable units below-market prices. Or the developers will have a choice to contribute more towards the local municipalities' efforts for future affordable housing construction in the form of a fee or fine. The common trade in this exchange allows the developers to build larger or taller than what the original property zoning would allow. However, some developers have found the costs and incentives are either too high or unattractive to bother navigating.
For example, Denver recently released an updated affordable housing mandate earlier in the year 2022. It has been called the Expanding Housing Affordability policy and it mandates that multifamily construction developers build projects with at least 10 or more units specifically for income-restricted housing.
Navigating regulations requires experience developers
Sustainable Design Build has effectively built multifamily housing in Denver for the last five years. Each time the SDB team was challenged by the city of Denver's regulations and requirements. However, each time created an opportunity for learning and gaining insight into making a multifamily construction project feasible. While some development teams look to build elsewhere to avoid the hurdles building in certain jurisdictions; SDB still actively works within Denver. The SDB team still believes Denver can develop and build to help address the growing housing crisis complications. This experience and knowledge can translate into a project that is financially feasible.
Connect With Us
Planning your next renovation, or maybe you are looking to do a complete remodel for your home? Whatever the task, it can't hurt to ask. Reach out to our team through this form.
We can schedule a free consultation and discuss everything you need to get your project moving in the right direction. Did we mention, it's absolutely free?