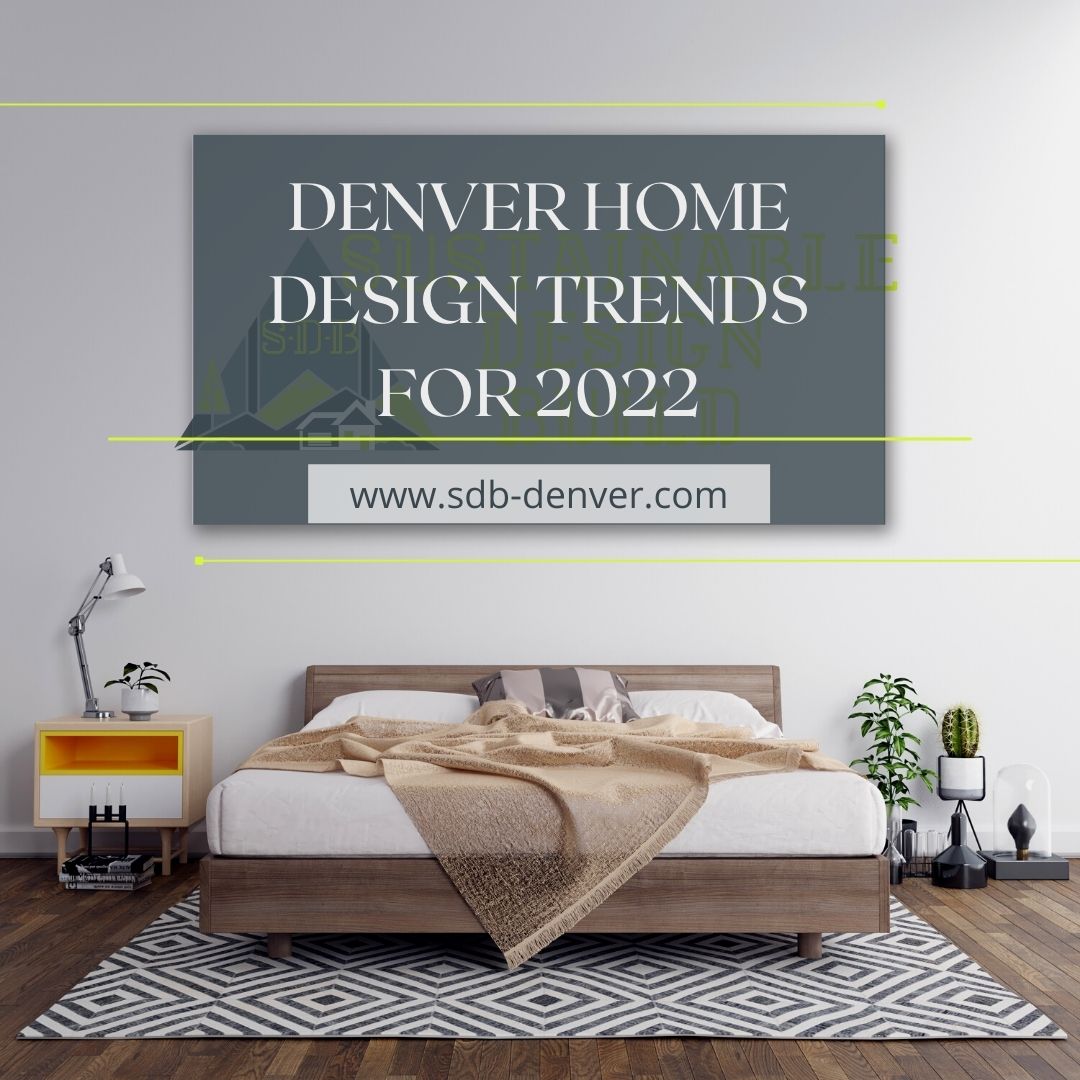 2022 will continue many of the home design trends we have seen rise to popularity since two years ago. Homeowners are still inspired to bring most of their lives back within their havens and enrich home life as much as possible. The need for utility and flexibility remains in home design so remote work, remote learning, and entertaining the whole family are possible. Still, with many of the core wants and needs remaining the same, some home design trends have changed to focus more on finishes and brighter concepts to uplift spaces. Take a look at some of the home design trends that will shape 2022. 
Multiple Window Banks
Homeowners all over dream of having a well-lit kitchen, one that invites the family and friends to congregate. Some homes unfortunately are not built with this feature in mind and lack a little natural light from some well-placed windows. Denver homeowners undoubtedly spent more time in their kitchen these last two years so it's only natural to want something that is more inviting. Long banks of multiple windows, sometimes on two or even three walls, create a space in the home that is full of light, fresh air, and views. We believe these types of improvements of aesthetics will be very popular this year.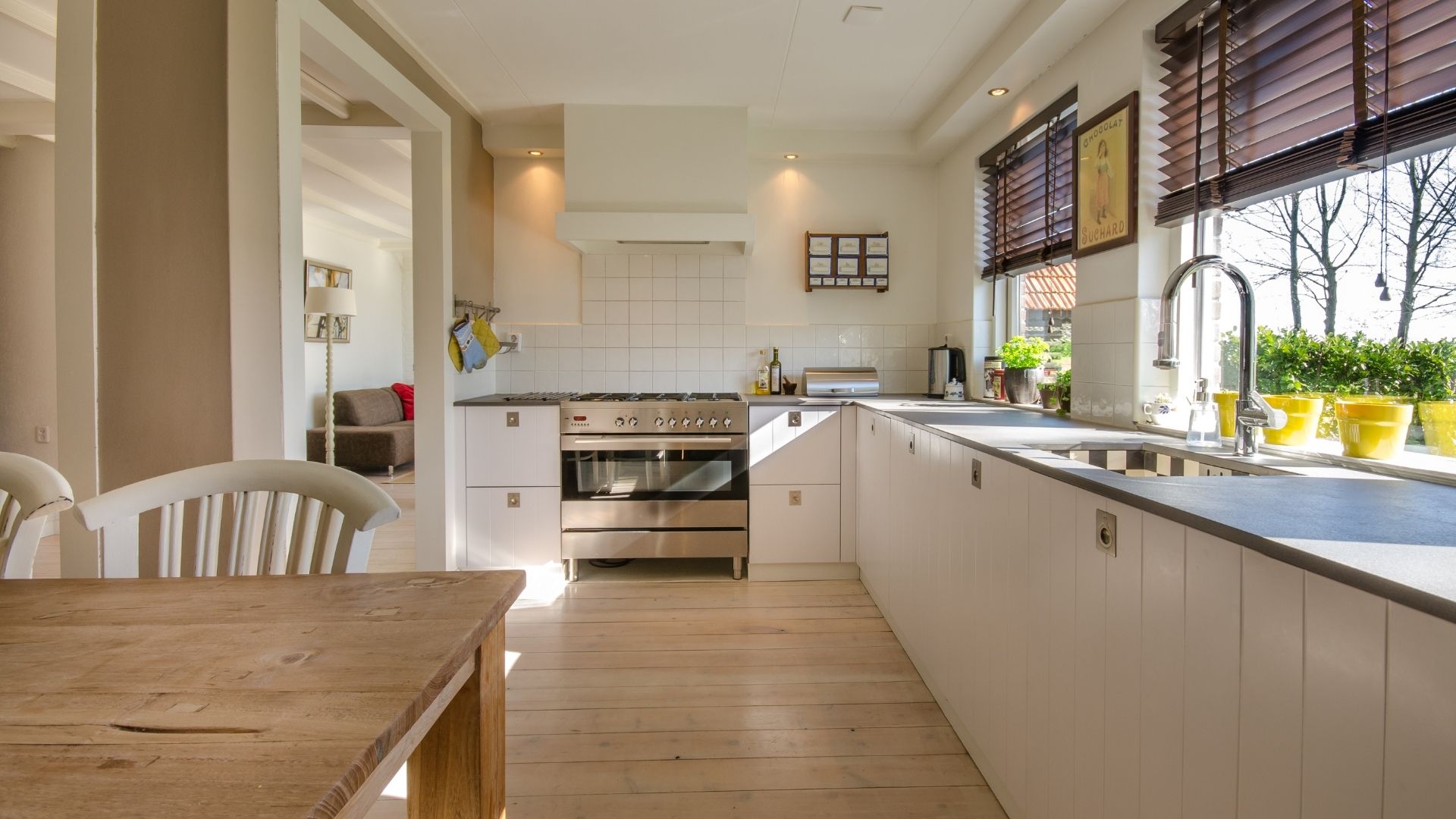 Kitchen Islands
Following the same theme as previous, homeowners will be looking to update and upgrade spaces in their homes which they have spent more time in recently. The kitchen will always be a hotspot for custom home remodels and projects. But the specific need many homes are looking to fill in creating a more open space to which they can share with the rest of the family. This is why the kitchen island has been rising in popularity, it is the main traffic way of the home. The kitchen island is the main hub of the home. Many homeowners are working with design-build companies to work in layouts that fit a large and open kitchen island. The kitchen island will help with providing overall utility and surface area for cooking, storage, eating and even entertaining.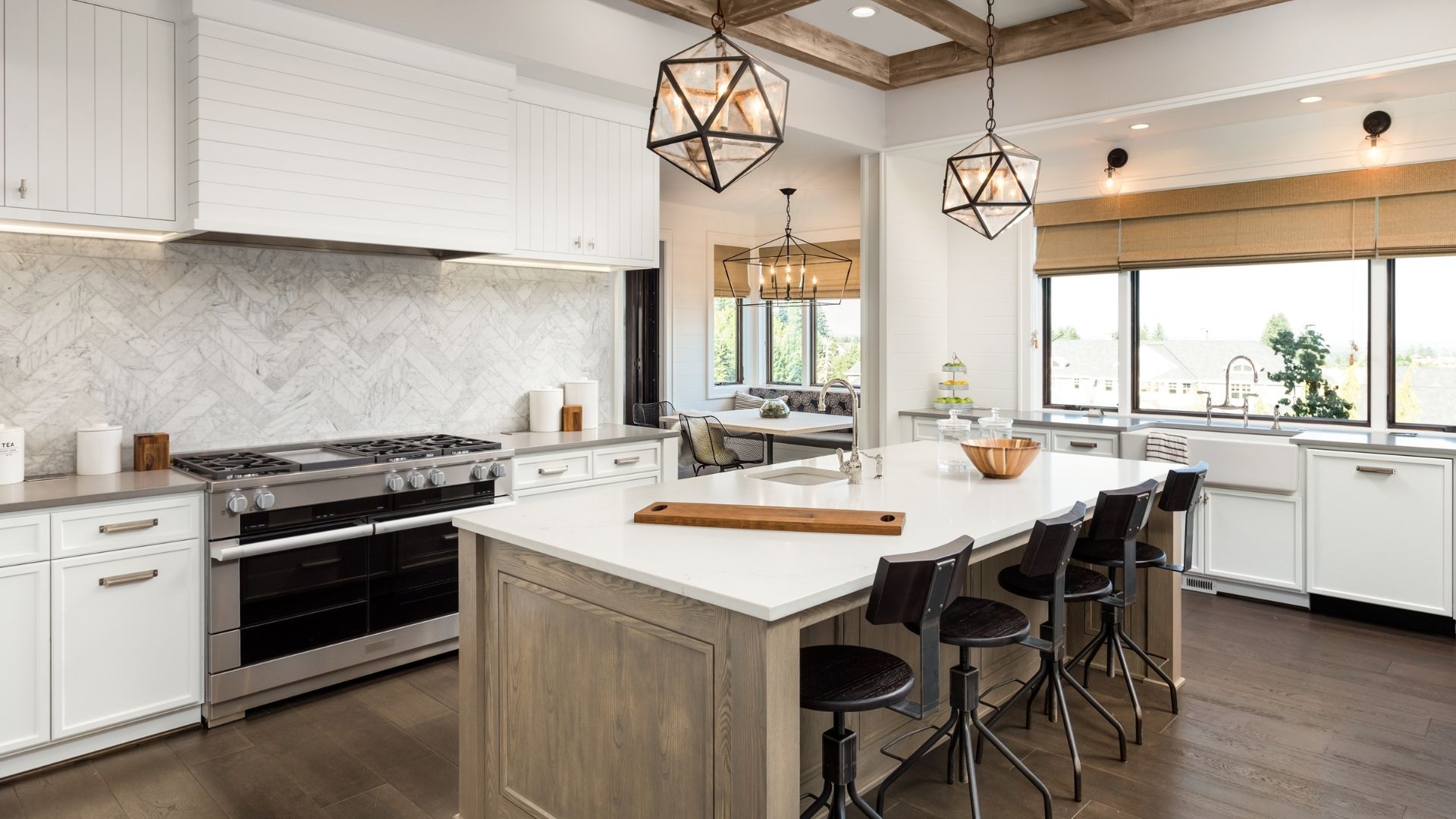 Long Linear Backsplash Tile
White subway tile, the classic and most ubiquitous of all kitchen and bathroom finishes. While white subway tile is timeless, many homeowners have been looking for other ways to dress up their kitchen backsplash. The latest trend seems to include the use of 4×12" tile finishes. The longer rectangular appearance of these tiles really carries a sense of freshness and updated style that also is similar to the timelessness of the traditional subway tile. 
Marble-look Quartz Countertops
Sustainable Design Build has always been a supporter of quartz-like countertops. The kitchen is a high trafficked area in the home and requires a durable finish that is easy to maintain. This is why SDB has always had quartz-like products installed in recent projects. Durable engineered quartz in a light marble look-alike helps make a space feel brighter and is scratch and stain resistant!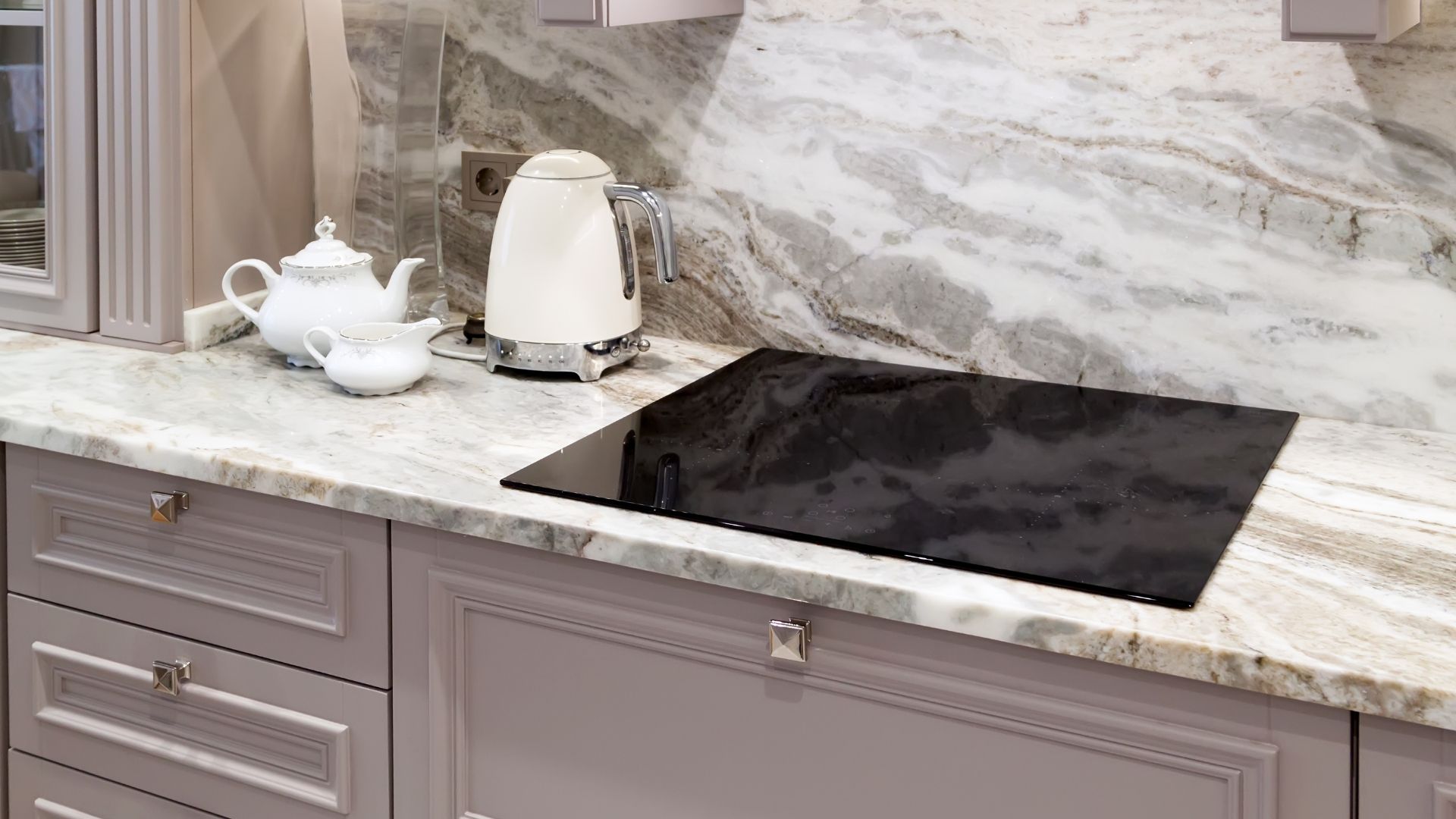 Low-curb Showers
The ongoing trend of curbless showers has been going on for a while now but the feature is often unrealistic for many bathrooms. Building out a curbless shower will most likely be tricky and more expensive than expected. However, a nice middle-ground for this design choice in bathrooms is to opt for a low-curb. This low-curb shower is more attainable for the average home and still offers the same benefits. A low-profile shower curb creates a safe entry point to the shower. Not only does safety improve but the aesthetic of the shower improves by adding space to the area often lightening up the space.
Outdoor Living Areas
Another remodel idea that homes in 2022 are sure to be looking at, are expanding living spaces to the outdoors. Creating lovely patios and outdoor living rooms are perfect for the great sunshine Colorado has to offer. According to Houzz, search data shows that people want their backyards to be a relaxing extension of their interior living spaces. The way to achieve this is by installing higher quality finishes and weatherproof fixtures to mimic what homeowners would most likely find indoors. There have been major advances in outdoor materials in recent years, allowing manufacturers to create stylish and durable outdoor sofas, tables, rugs, chairs, and decor. Add an outdoor fireplace, maybe a TV, and the line between indoors and out all but disappears.
If a home needs a bit more protection from the elements, SDB has also seen interest in building additions to house sunrooms. Sunrooms are perfect for getting more of the outdoor elements indoors without sacrificing boundaries. Building an addition to a home is perfect for expanding more into the backyard to create the perfect space.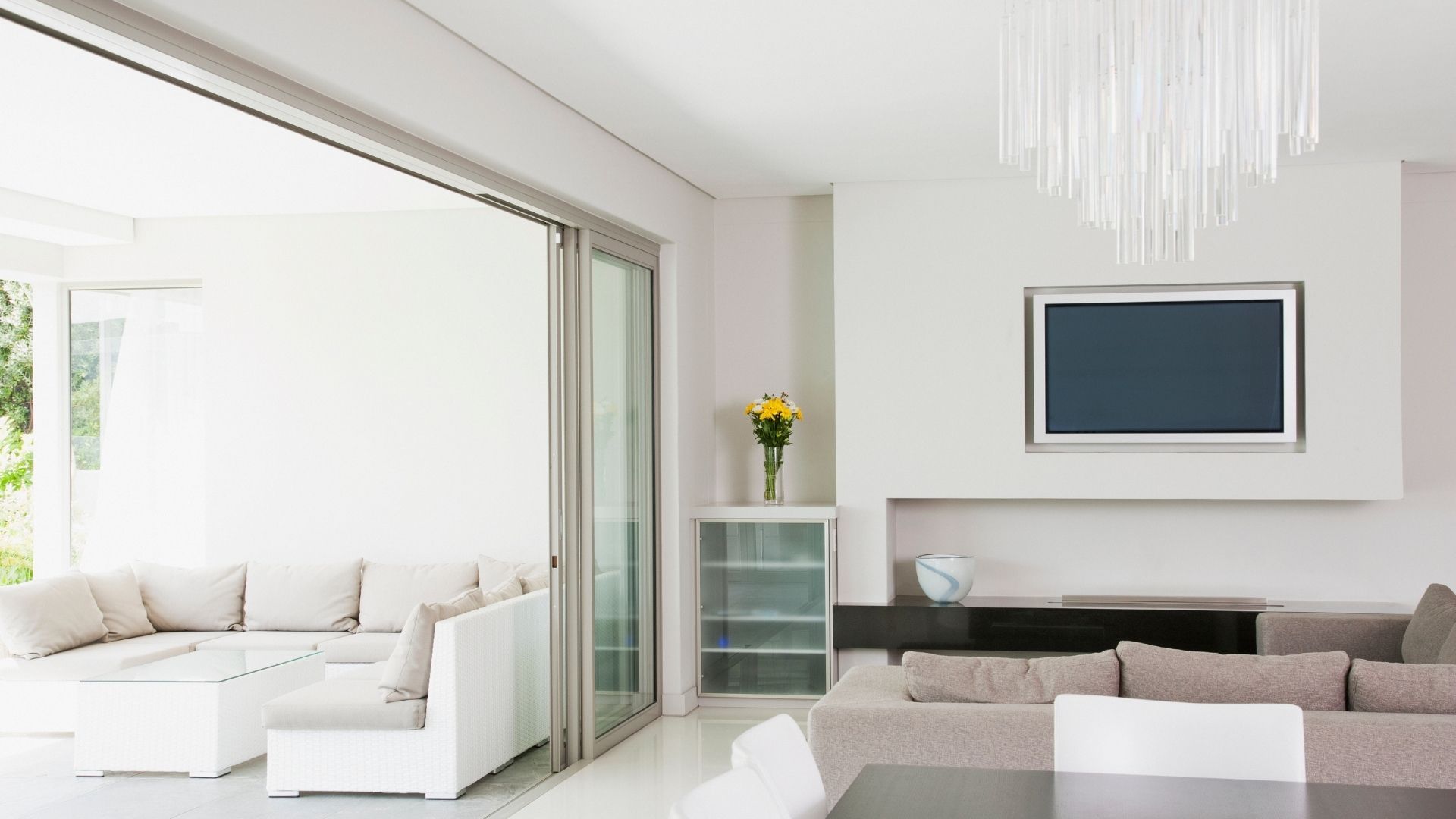 Laundry Rooms and Mudrooms
Another popular home improvement idea that is sure to continue on into 2022 is updating a laundry room and mudroom.  Some homes can take advantage of mudrooms to create useful high-traffic areas that can also handle laundry. Many people are discovering that smart space planning and hardworking storage can give them a high-functioning laundry area in a more compact corner of a mudroom, entryway, or garage.
Dedicated Office or Activity Room
Although many companies have been calling for a "return to the office" many homeowners are still given the option to continue their work remotely. Because of that, the return of the home office has been in full swing for the last year or so. But work-from-home solutions aren't the only thing homeowners are looking for. Some are seeking a dedicated room to help facilitate any activity they need. Many homeowners have molded their homes to accommodate exercise, entertainment, and creative activities. In 2021, Houzz Searches for "home office" jumped 108% year over year. Search for a home there increased 190% and "home gym" increased a whopping 156%. Even "art studio" increased 875%! So because of the lifestyle changes many people were forced to make, they are getting creative to bring their hobbies, interests, and needs inside the home.
Additions
Denver in particular has seen a large increase of interest in Home ADU and Home Additions. With the housing market continuing to show short supply, existing homeowners are changing their focus from trading places to expanding their current ones. Building an addition to an existing home is one of the best ways to achieve that. Need that extra bathroom? Want a master suite? How about an in-law suite? A home addition can be the best solution for homeowners. ADUs are also a viable option but the price per square foot and planning required to do so is far more intense than constructing an addition. Therefore, the return on investment for a home addition seems to be more ideal.
Connect With Us
Planning your next renovation, or maybe you are looking to do a complete remodel for your home? Whatever the task, it can't hurt to ask. Reach out to our team through this form.
We can schedule a free consultation and discuss everything you need to get your project moving in the right direction. Did we mention, it's absolutely free?
Schedule a free consultation