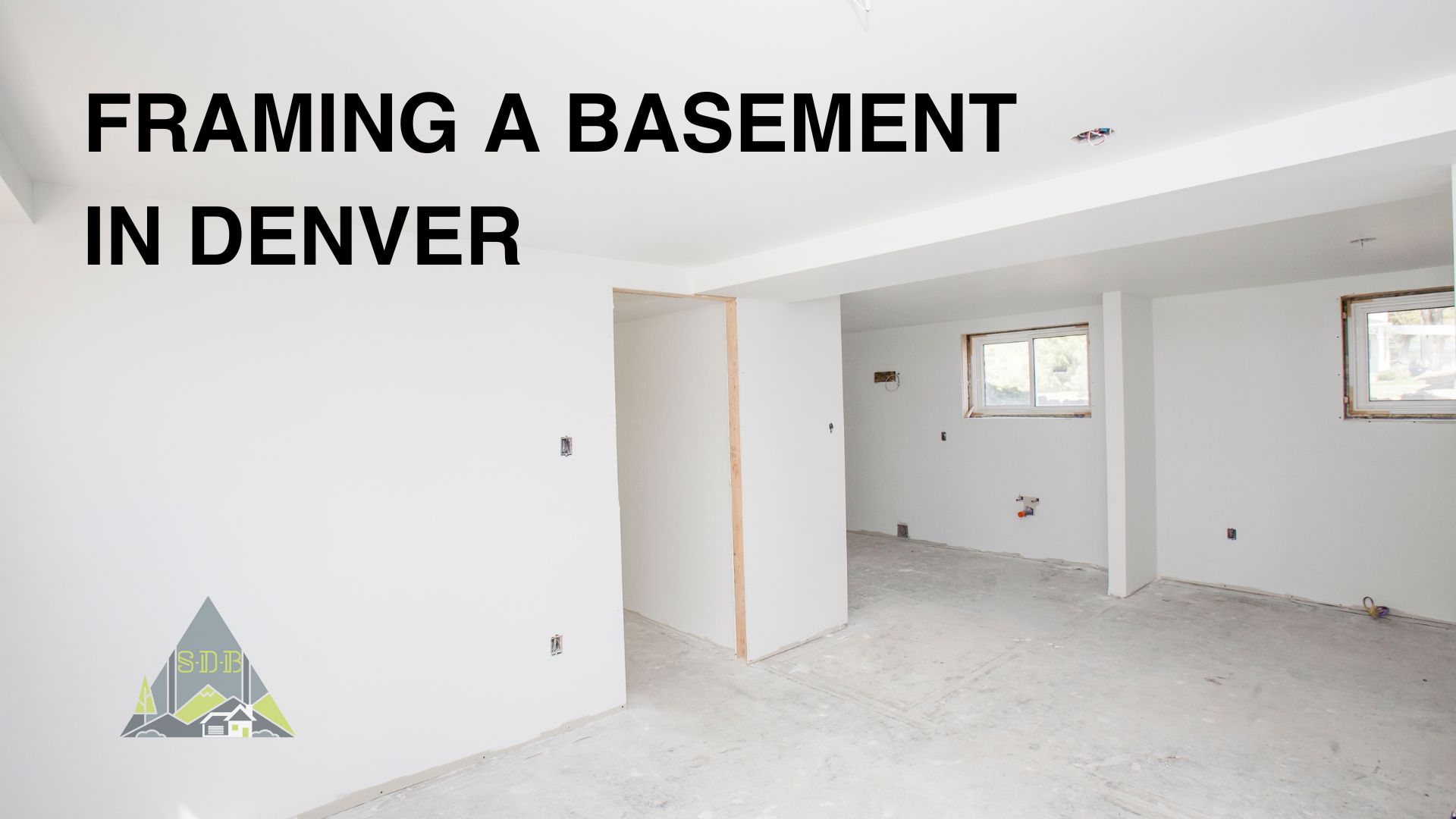 Sustainable Design Build often finds clients who would like to include their unfinished basements in their home improvement plans. Whether their main project goal is to build a home addition or simply remodel part of the house, an unfinished basement is a great opportunity. However, Denver homes often face unique challenges when it comes to framing a basement that other homes across the US do not have to worry about. This is due to Denver's soil quality which can also be found all along the Front Range, and its effects on buried structures. If you plan on remodeling your Denver home's basement read on to get familiar with the factors that will be considered when working with Sustainable Design Build.
Why is Denver's soil so unique?
When working with Sustainable Design Build on a Major Residential Project such as; a home addition, or building an ADU – certain engineering concerns need to be addressed. This can range from structural engineering to right-of-way, and even geotechnical engineering. The soil commonly found here in Denver and throughout the front range is known for its expansive qualities. Deposits of clay-like layers of soil are all over, they contain bentonite which retains water causing them to contract and expand. Moving ground is not good for houses, which is why the building code requires framing a basement in a unique way and why foundations are constructed so intricately here.
Framing a basement in Denver requires floating walls
Because of the expanding and contracting of Denver's soil, general contractors and builders had to find a solution to framing a basement without it crumbling from constant movement. Thus the building code in Denver requires framing a basement to be hung from the structure's first-floor joists above. This literally creates a floating wall to account for the moving substrate the basement is carved out of.
Next, the bottom of the wall is placed on top of the floor joists via nails and metal plates. These floating walls are erected in a way that only functions for securing the drywall and trim in place. This is a way to avoid causing significant structural damage to a home if the walls were traditionally anchored in place via the floor joists. Homes that do not have this type of framing for their basement floor or recessed walls will see issues resulting from structural problems; stuck windows, stuck doors, cracking drywall, bulging bricks, and more.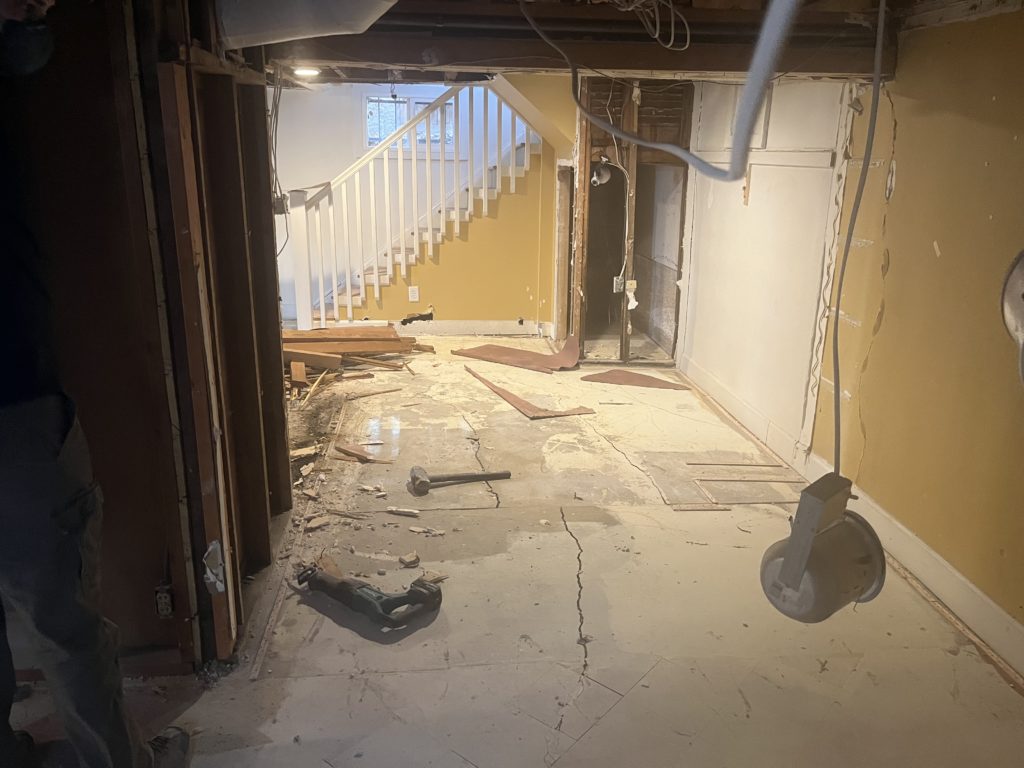 Here you can see signs of structural issues in this home's basement. This is a result of improperly framed walls. These walls are fixed in place which causes the concrete floor and drywall to crack under stress from the expanding and contracting ground.
Unfinished basement vs un-framed basement
A small difference in project scope for basement remodels relies on whether or not the basement was previously framed or not. An unfinished basement will leave the space with only studs and walls already erected. In most cases, there will also be areas where plumbing was capped off which gives the ability to install fixtures relatively easily.
An un-framed basement is one step less, where there is no construction done at all. There is only foundation concrete and dirt floors. This is typically found in older homes whereas newer homes will likely have the area built into a somewhat conditioned area. The types of basements will have uneven floor and ceiling heights which will require the basement to be dug out to be coded and have concrete poured. The added costs and labor to this type of project sometimes leave homeowners looking to remodel their home or basement caught off guard.
Framing a basement and remodeling is a great addition to a project
Sustainable Design Build often finds that when clients are looking to remodel their home or build a home addition, adding the basement into the project scope is a great idea. As mentioned, many homes are already framed out and ready for finish. If homeowners are already mobilizing a general contractor or design-build company, it would be more affordable to have them work on the basement as opposed to waiting as a separate project. If you are interested in framing a basement or remodeling your home, contact Sustainable Design Build for a free consultation and see what our Design Build Difference is all about!
Connect With Us
Planning your next renovation, or maybe you are looking to do a complete remodel for your home? Whatever the task, it can't hurt to ask. Reach out to our team through this form.
We can schedule a free consultation and discuss everything you need to get your project moving in the right direction. Did we mention, it's absolutely free?