How much value does a patio add?
If the patio is bringing over elements from the main home, then you can be certain it will add just the same value any other home addition project can. 
Are Patios Projects home additions?
Home additions come in a variety of scope and complexity. Not every single home addition remodel project needs to bring an entire new section to a home filled with bedrooms and bathrooms. Sometimes, homes can benefit from simply expanding a brand new exterior patio into the backyard. Regardless of the scope, a home addition project still adds a sizeable increase to a home's valuation. Take a look at Sustainable Design Build's latest residential construction project at 736 Ivy St. Denver, CO 80220, which is performing a back patio home addition.
This covered patio, as you might have noticed, is much more than installing a new foundation and dropping some treated lumber with railing accents. These homeowners are carrying over design and materials from the existing structure of their home to coordinate an exquisite exterior home addition.
Special Finishes
While the project is far from over, the SDB team will be setting its sights to completing the remaining brick work and wrapping the structural columns of the home addition. Bigger plans are in store for this project though, the homeowner is requesting a custom fire pit and a brand double door entry that leads out from the home and directly into the patio. The SDB team will have to remove the existing window but the effort will be well worth it. Stay tuned for more updates on 736 Ivy St. home addition project and if you are interested in the different types of home addition projects you can perform on your home – contact Sustainable Design Build today!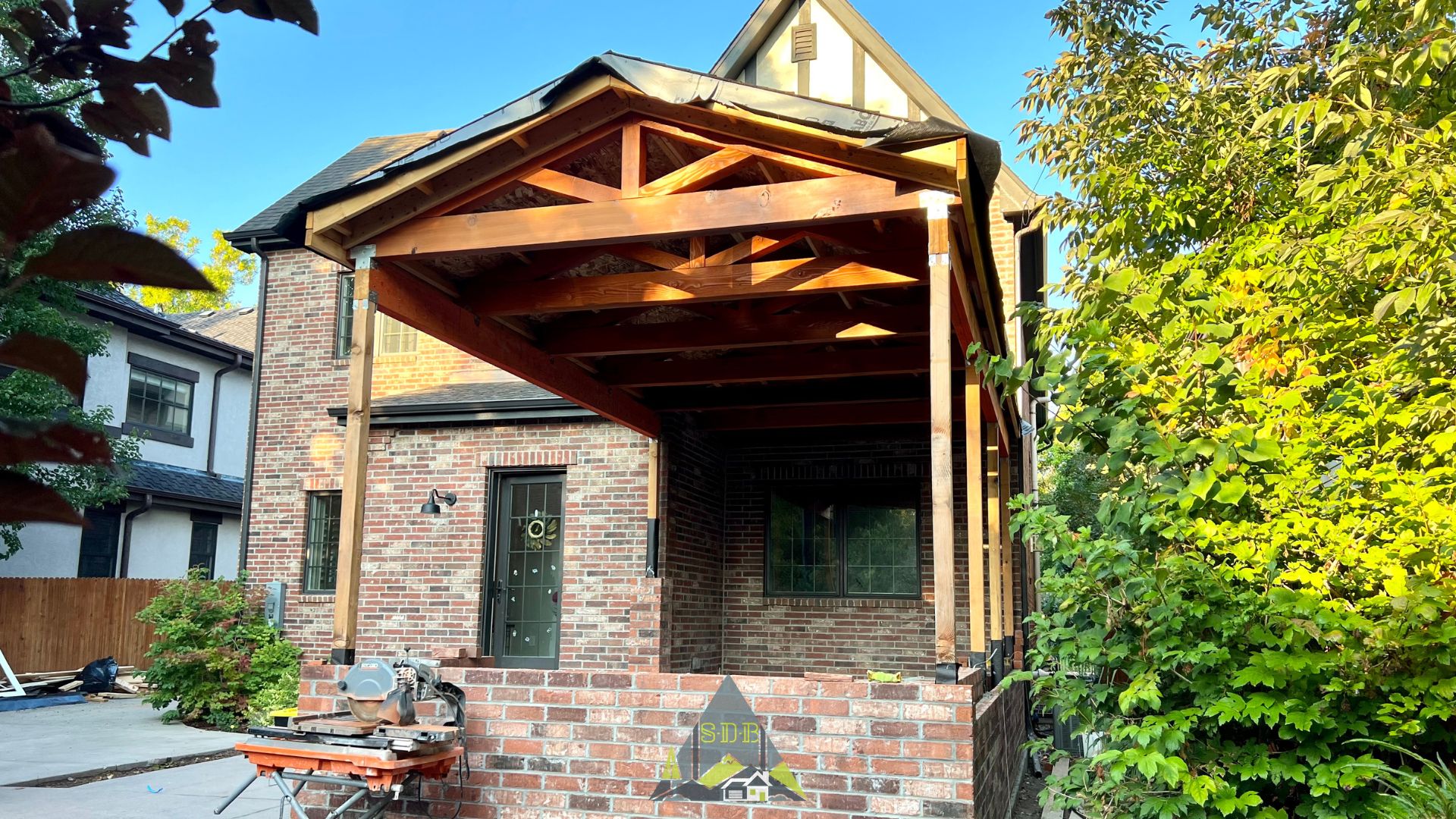 736 Ivy St Home Addition Construction progress.
Connect With Us
Planning your next renovation, or maybe you are looking to do a complete remodel for your home? Whatever the task, it can't hurt to ask. Reach out to our team through this form.
We can schedule a free consultation and discuss everything you need to get your project moving in the right direction. Did we mention, it's absolutely free?