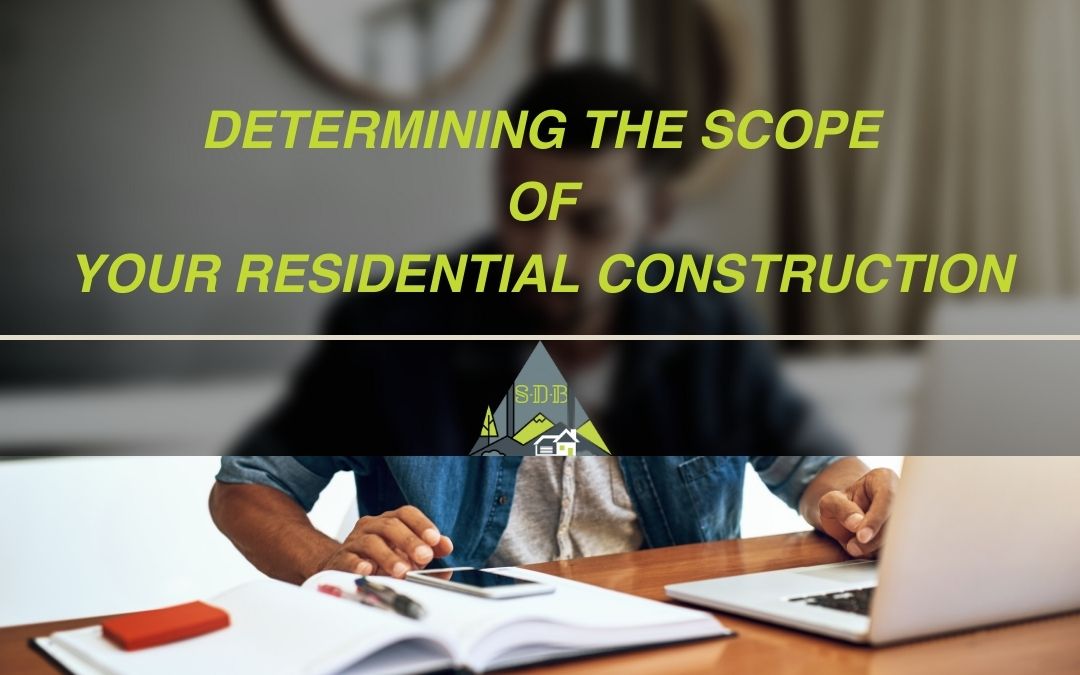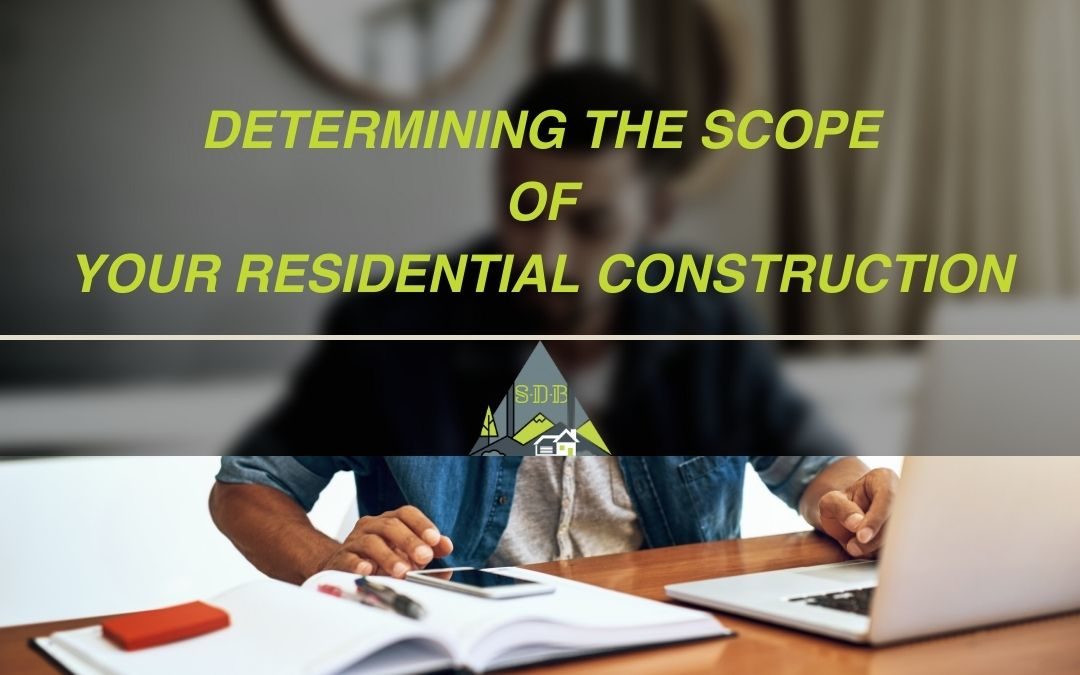 On the City and County of Denver's official website, Denver Development Services explains criteria that categorize construction projects by size and scope. While it might be a simple question, "how big is your residential construction project?" the answer can be tricky to answer. Denver's Development Services differentiates between Minor, Intermediate, and Major construction projects for both residential and commercial construction. Your initial answer might be, "I'm only remodeling some finishes of my house, therefore, it must be a minor residential project." But you might be surprised. For example, if you go over a certain amount of square footage, the 'minor' designation increases to intermediate. So understanding Denver's Development Services Guidelines is essential for your home's permitting and construction. On the other hand, you may not need to understand it but hiring a knowledgeable builder will.
Why does this matter for my construction project?
Ultimately, the larger the project the more time and effort that needs to go into it; that is a given. The difference between these three categories is not only yours but also the level of involvement for city inspectors, reviewers, and officials have. The larger the project, the more time is needed for plans and inspections.
Time To Approve of your project
For example, a minor residential construction project might include all interior finish trade work. But if more than 1,000 square feet of the home is being remodeled then it becomes an intermediate project. Now a major factor that a homeowner need to understand is the plan review times for permitting. A minor residential project will only need about 61 days to get through the approval process. Change that up to intermediate residential project and suddenly the time for approval has doubles over to 139 days. Major residential projects such as home additions, pop tops, ADUs, whole house renovations and structural addition take 216 days. 
Additional Work That might be required
More so, as projects climb up the tiers the city might have additional considerations to add to the scope of the project. These can include updates to city infrastructure such as water, sewer, and storm drain improvements. Commonly in Denver, the city's Right of Way or ROW has placed the responsibility of updating sidewalks and curbs on the homeowners. Ultimately, this can be a costly addition to a construction budget and can be a surprise to those who are not familiar with such responsibilities.
Also, utility companies like Xcel and phone service providers might has service improvement requests that can be added to the scope of a project. Typically, they cover the costs of the improvements but the implementation can create delays, extend timelines, and even alter the final look of the surrounding area. 
What is a Minor Residential Project?
At this point, you might be wondering if your small remodel idea is pushing the envelope to being an intermediate residential project. Following the city and county of Denver's website we have seen the following projects be categorized as minor:
Minor interior/exterior remodels (alterations and repairs) that include:

Non-structural repairs

Interior remodels (alterations) that are less than 1,000 square feet in gross floor area and have minor structural work (e.g., new beams, removal of load bearing walls, and new openings)

New doors, windows, skylights

Window or area wells

Minor structural work

Fire-rated projections

Non-structural, preparatory demolition permits (prep demo permits)

Accessory buildings and structures, site features, and landscaping that include
Uninhabitable accessory structures or buildings, including storage and tool sheds, chicken and duck coops, and treehouses and playground equipment intended for children's use
Driveways
Prefabricated, above-grade pools, spas, or hot tubs
Pergolas, trellises, and patio covers
First-story (ground-level) patios, porches, decks, and terraces
Other landscape and site features, including planters
Fences and retaining walls
A/C units, excluding A/C units requiring a zoning permit with informational notice

(ZPIN)

Modified drawings where the modifications have a scope that falls into a category listed above
What is a Minor Commercial Project?
In order to qualify for a quick review, commercial/multifamily projects must have a total construction valuation of under $500,000, must not involve structural work, and must not need a change of occupancy, change of use, or reviews by other agencies.
These projects may include:
Tenant finish in retail and business properties

Temporary sales offices within model homes

Non-structural repair due to water or fire damage

Minor structural work related to emergency like-for-like repair of existing buildings, which is not the result of a collapse or notice/order from the City and County of Denver

Sign installation

Non-structural remodel of a unit in a multifamily building (condo, townhome, apartment)

Preparatory demolition ("prep demo" and "expanded prep demo" permits)

Access control

Residential electrical service over 200 amps 

Solar/photovoltaic systems under 10kW
What projects would I need a permit for?
Depending on the complexity of the project, the permit requirements and inspection process may vary. Here are some interior residential projects that will require permitting:
Air Conditioning (Central)

Air conditioning (window)

Appliances (Electrical and Gas)

Attic Conversions

Basements

Bathroom Remodel

Doors 

Electrical Work

Furnaces 

Home businesses

Insulation

Interior Remodel

Kitchen Remodel

New Dwelling Unit

Plumbing Repair 

Skylights 

Swamp Coolers

Water Heaters
See the full list here.
Sustainable Design Build Can Lead Your Project
With so many factors involving home improvement projects, it is easy to get overwhelmed especially by the city's requirements. Sustainable Design Build is committed to making your residential construction project the best it can be. Not sure how long your project will take? Is another contractor quoting a "too good to be true" time frame? We have experience specifically gained from navigating the City and County of Denver's Developmental Services. Sustainable Design Build can, with out a doubt, provide you an insightful and educated estimate on what it will take to get your project off of the ground. And with our General Contractor-led design-build process we oversee all aspects of the project from start to finish. Allowing for concise and straightforward communication every step of the way. SDB's many years of experience building in Denver is a reliable set of experience and skills that homeowners can rely on. Do you have a residential construction project in mind? Contact us today for a free consultation.
Connect With Us
Planning your next renovation, or maybe you are looking to do a complete remodel for your home? Whatever the task, it can't hurt to ask. Reach out to our team through this form.
We can schedule a free consultation and discuss everything you need to get your project moving in the right direction. Did we mention, it's absolutely free?