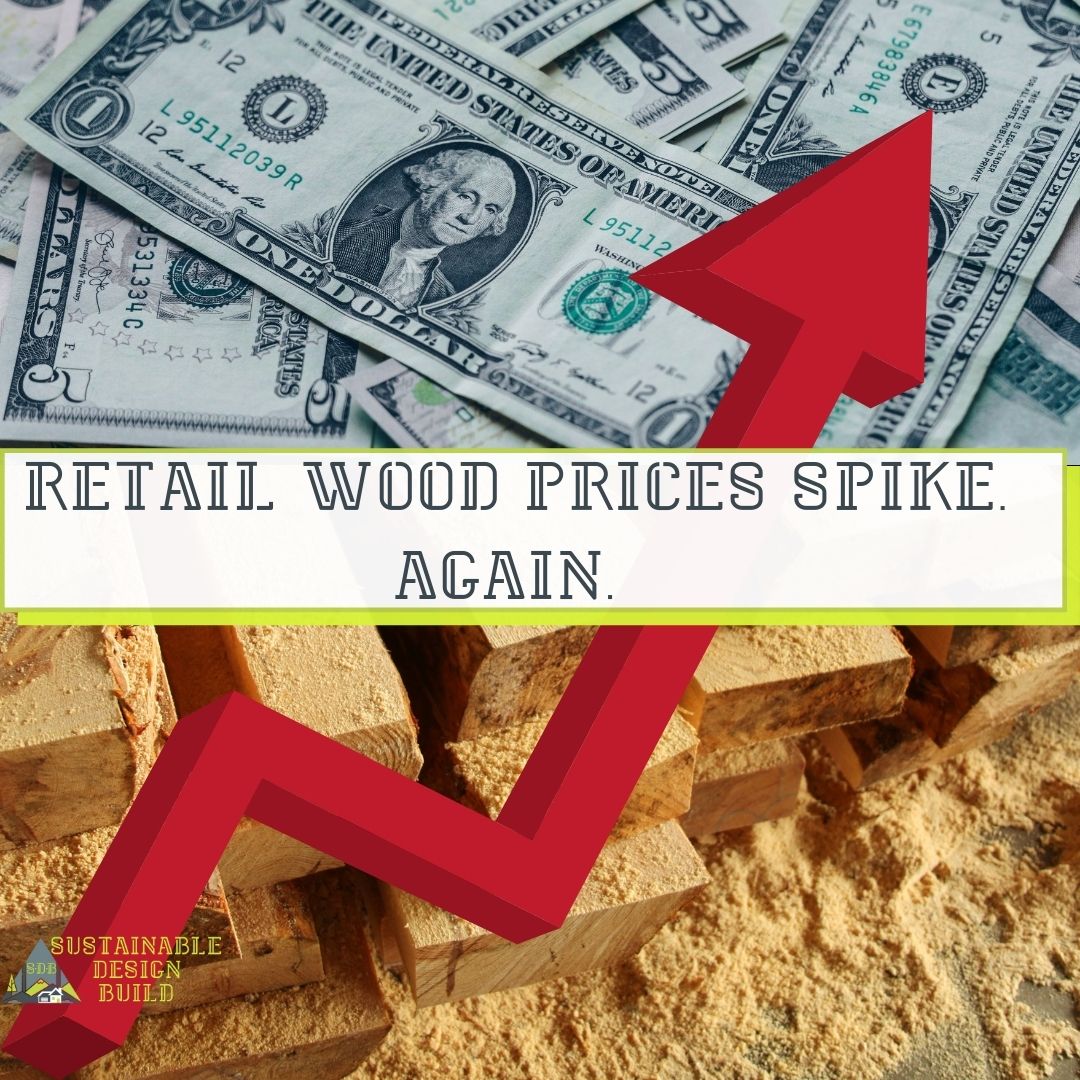 Once again, the cost of materials commonly found for development and residential construction is on the rise. Specifically, lumber prices have been increasing sharply over the last three months of the year. As of today, Lumber Futures reported on the nasdaq have reached around $1069.3 with a 52-Week-High of $1670.50. This roughly marks about a 126% gain since August where the bottom of price action reached its limit.
According to Fortune, the increase in Lumber Futures is already translating into higher wholesale "cash" market prices of $731. This ultimately means that small businesses and at-home DIY enthusiasts are going to face higher prices at retailers like Home Depot. Comments from articles are calling for those able to buy lumber right now to do so, as prices and limits in supply will surely change in the coming quarter. In short, DIY and homeowners looking to do a bit of remodelings like additions, basements, or other custom home construction – buy the wood now.
According to the article from Fortune, the last time the prices of lumber went up was due to COVID-19 related issues. Lockdowns and the increase in home remodeling projects from homeowners all over the country created a momentary shortage in supply. Families that were stuck at home longer felt the need to bring their spaces up-to-date or built to be the perfect getaway from the raging pandemic. The sudden shock and interest for home remodeling in the Denver custom home construction industry squeezed supply. While that is no longer the main issue since the end of Summer, there is still a high demand for material in the custom home construction industry. Homeowners who were priced out of the initial trend of home improvement are likely to revisit their construction projects now. While this could create a concern for supply it isn't likely to be the main reason for the lumber prices increasing once more.
This time around, the lumber prices aren't related to a shortage but instead the supply chain. A number of environmental factors are causing transportation issues all over the country and its importing partners. In North America alone, last month saw flooding and mudslides that caused road, bridge, and train closures. That has made it harder for wood to be transported from Canada into the U.S. Custom home construction and other residential construction projects are likely to suffer the most from these swings in pricing as larger companies will have the capacity to place larger orders on the material to cover themselves. If you are a Denver homeowner who has been considering construction on your home, now would be a good time to get started. Before the next quarter, many are starting to collect resources to start the next year. Don't wait, reach out to your local general contractor or design build firm like Sustainable Design Build to see what your options are.
Connect With Us
Planning your next renovation, or maybe you are looking to do a complete remodel for your home? Whatever the task, it can't hurt to ask. Reach out to our team through this form.
We can schedule a free consultation and discuss everything you need to get your project moving in the right direction. Did we mention, it's absolutely free?
Schedule a free consultation