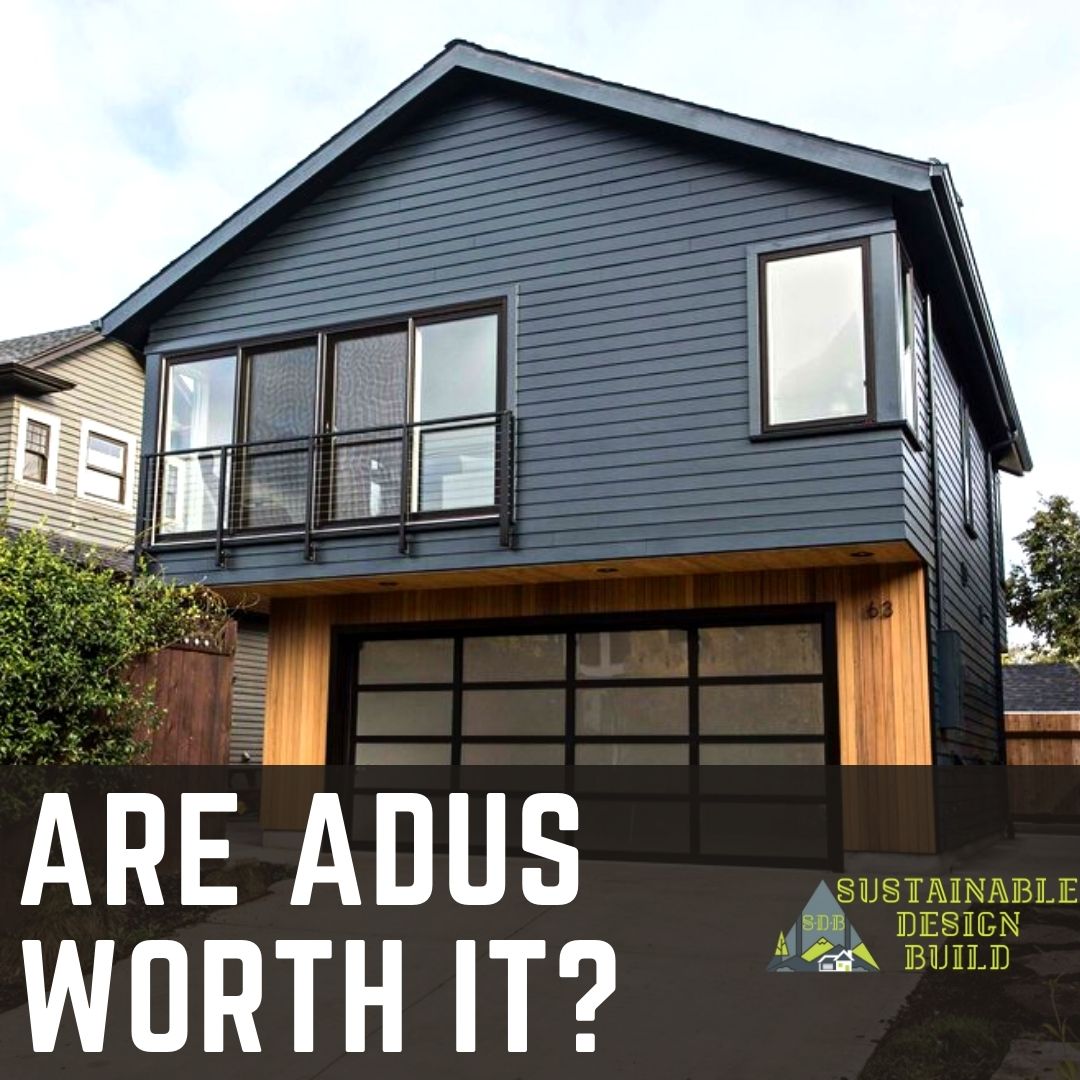 The recent interest in ADUs in Denver is a result of a combination of things. Lower interest rates spark interest in homes, entire neighborhoods being rezoned by the City Council, families looking to bring relatives closer or even invest in a small rental. Whatever the case may be as a Denver resident, you might have heard about ADUs. But if everyone is so interested in them, why aren't there more around? 
ADUs might not be a worthy investment for a large number of Denver residents. Only a portion of homes is legally allowed to build them. Moreso, there are misconceptions about the complexity and cost of ADUs. 
What are ADUs?
Accessory Dwelling Units. These are considered small backyard homes which go by the name of mother-in-law-suites, casitas, or carriage houses.
These homes can be attached or detached from the main home, provided that they have the available square footage and zoning. This also means that ADUs can be built as a basement or on top of a garage.
How much do ADUs Cost?
Accessory Dwelling Units here in Denver have been seen to start at a price around the mid 300s.
ADUs are at the top of the list for residential construction for complexity and involvement. These projects are essentially building a brand new custom home on your property. With that in mind, it is easy to understand that most ADUs have a starting price of the mid 300. A Denverite article recently confirms this price point as well, 'ADUs are expensive. Period. The average price of an ADU can range from $300,000 to $340,000 in permitting, designing, and building…Those numbers have only increased during the pandemic." Oftentimes, homeowners consider ADUs to be in the same vein of residential construction as home additions and remodels. But that is not the case and these builds are a hefty investment.
Can I build an ADU?
Not everyone can build an ADU on their Denver property. Proper zoning, square footage, and setback requirements are needed in order for the City of Denver to approve construction. 
Homeowners can rezone their homes, but, to do so is a complicated and tedious process. According to city officials, about 20 percent of Denver is currently zoned to allow for an ADU.
Can I Build an ADU on top of my garage?
Most likely, no. You can not simply build on top of a garage. This has to do with structural foundations. 
Your garage may have a concrete slab with a single story on top, but placing an additional floor needs structural requirements that are confirmed from soils testing and additional engineering. While the quintessential image of an ADU is a garage conversion with a chic rental unit placed on top, most garages were not built/engineered to accommodate two stories. 
Is my home right for an ADU?
Putting it all together, your home would need a very specific series of criteria to be an ideal candidate for ADU construction. 
No existing garage

The right amount of available square footage

Correct Zoning

Budget starting in the mid 300s
These are not set criteria as each one of these can be negotiated or addressed through some process but ultimately not every home is right for this type of investment. Denver only has 30% of homes properly zoned for an ADU, a fraction of that number are only physically capable of allowing that type of project. 
If you are looking for a detached living area to supply your family with or create a rental property, then an ADU is the correct solution. However, if you are looking to increase livable space or enhance your property value – there are other options. Home Additions are the best ROI project you can have for your home. Regardless, the question that needs to be answered is, are ADUs worth it? And that has a lot to do with your needs and available resources. In most cases, ADUs are not the ideal home improvement project for Denver homes.
Connect With Us
Planning your next renovation, or maybe you are looking to do a complete remodel for your home? Whatever the task, it can't hurt to ask. Reach out to our team through this form.
We can schedule a free consultation and discuss everything you need to get your project moving in the right direction. Did we mention, it's absolutely free?
Schedule a free consultation