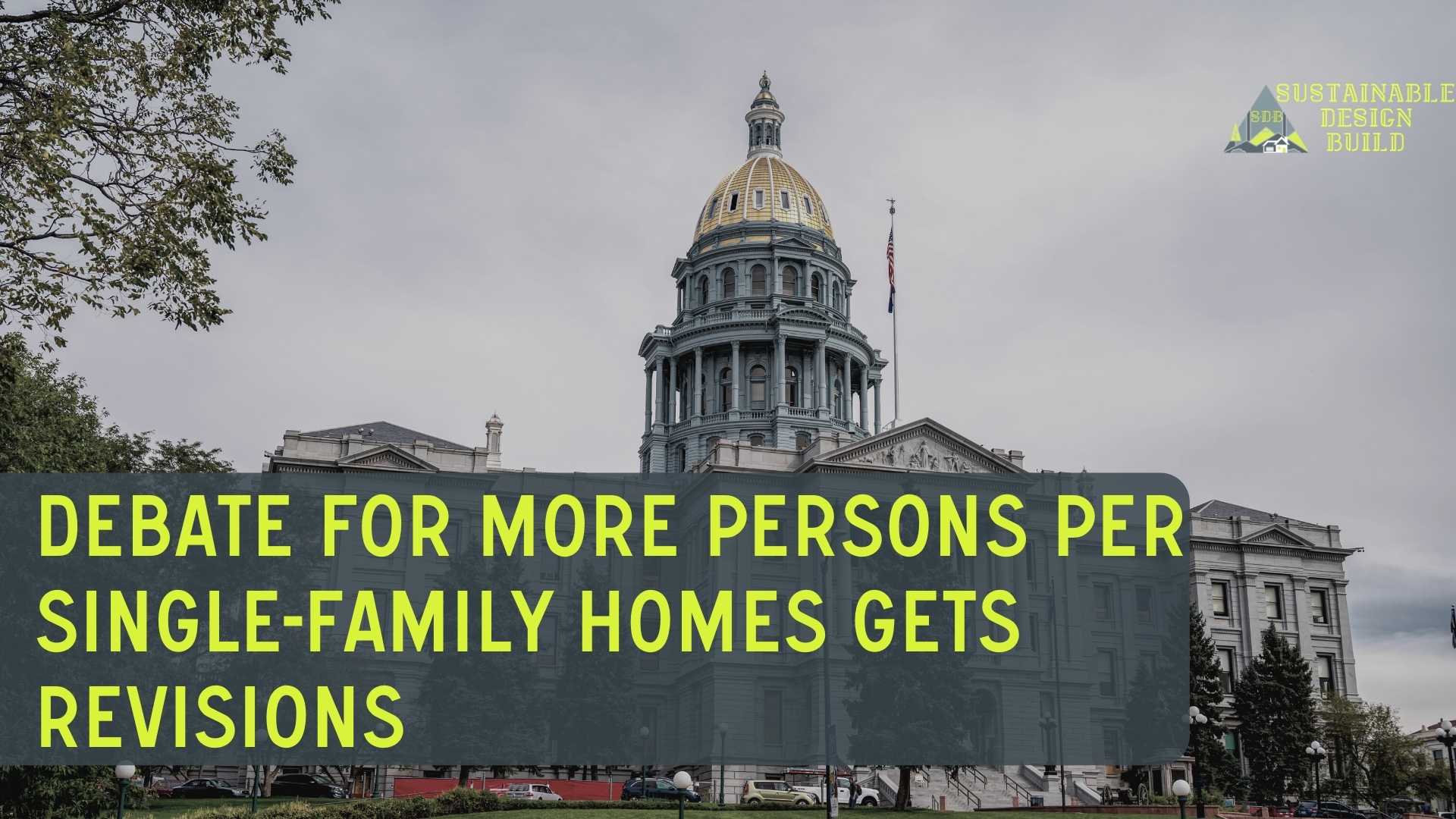 As housing continues to become more scarce in Denver, city officials have come together to decide on proposals about the number of people (un-related) are allowed to live in a single-family dwelling. Following a developing story from the Denverite, Donna Bryson gives key points about a policy change for one of Denver's more challenging problems.
Current Regulations on Single-Family Homes
As of right now, city code and regulations state that a single-family home can only have up to 2 non-related persons to legally claim as a primary residence. Originally, this code has been in place to protect neighborhoods from over-saturation. The general point of this regulation is to have certain types of housing be controlled and directed out of dedicated single-family neighborhoods. Housing types such as half-way houses, shelters, and illegal converted multi-family dwellings – have been under strict control to preserve Denver neighborhoods. The regulations were created to target these pain points during that time, however, as the housing crisis continues and prices of renting/owning increase; Denver has had to rethink how to better address affordable housing.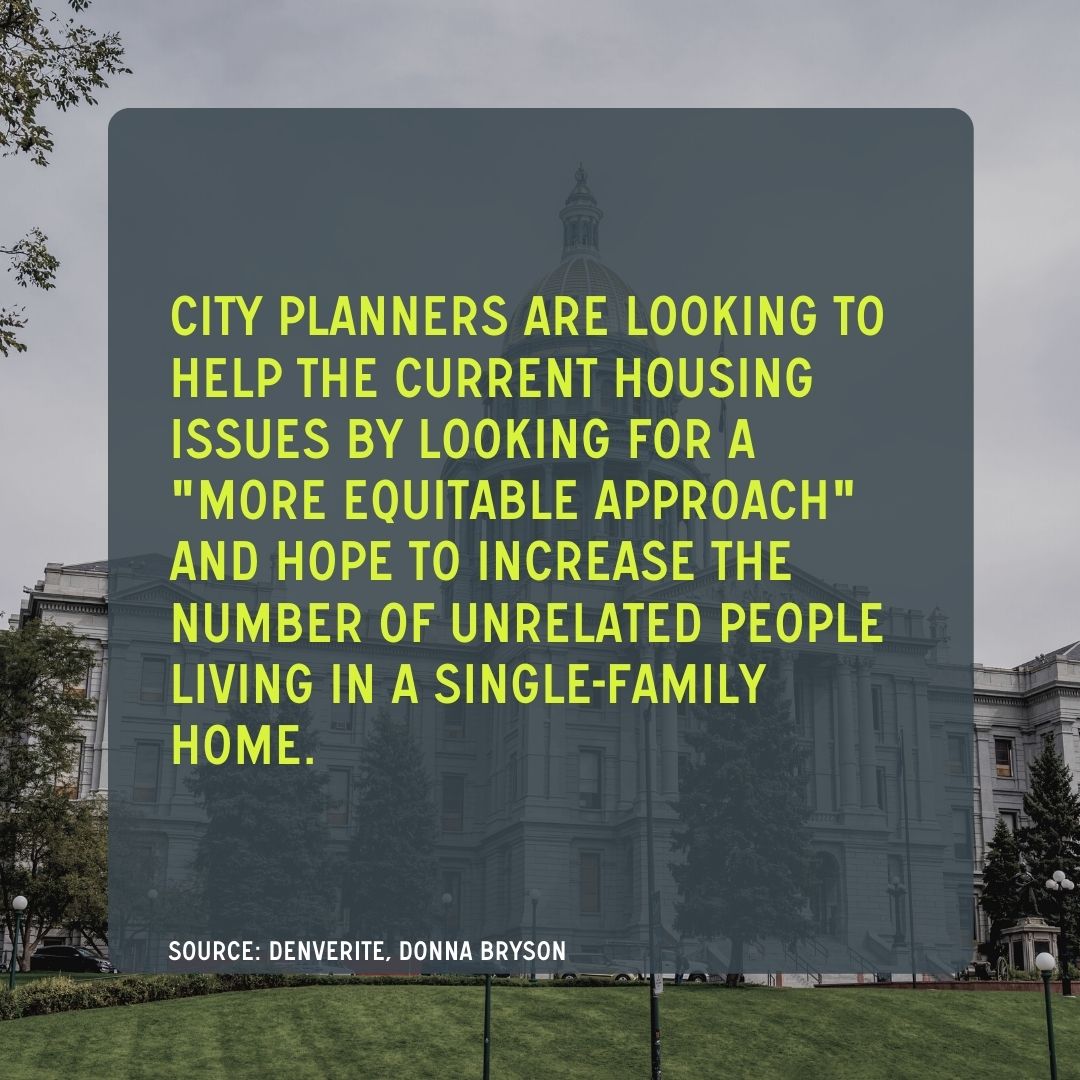 Progressive Policies Aims to Change Unintended Outcome
Because Denver single-family currently are disallowing multiple persons to stay in a single-family home has made the housing crisis that much more difficult – even more, challenging to uphold current laws. With the housing shortage, a variety of issues has risen up regarding density, transportation, and neighborhood stability. The new regulations proposed by city officials hope to create more housing for those who are moderate-to-low income families. This move also intends to help the affected demographics who have suffered since reforming after prisons, half-way houses, and shelters – in order to quash 20th-century assumptions about racism and classism being supported in Denver's laws.
With recent issues with the rollback of the Slot-home initiative, density-focused multi-family units have been scarce in development. This ultimately has placed burden towards the existing multi-family and single-family homes to house the rising populace. Single-family homeowners are also struggling with rising costs for neighborhoods which are becoming a premium out their scarcity. Some homeowners and neighborhoods have even sought to rezone their lots to allow building ADU and additions – a solution that can help both sides.
The outcome for Denver Single-Family Home Capacity
Following a two-year research study and a debate by the advisory committee, city planning officials originally suggested increasing the number of people (unrelated) in a single-family home in Denver from 2 to 8. However, that suggested number has been revised which has dropped it down to 5 total unrelated persons. Finally, the Land Use, Transportation in Infrastructure Committee will debate a final proposal this coming Dec. 22nd and have the full City Council vote on the changes around Early 2021. City Planner, Andrew Webb states, "We're looking for a more equitable approach,".
Connect With Us
Planning your next renovation, or maybe you are looking to do a complete remodel for your home? Whatever the task, it can't hurt to ask. Reach out to our team through this form.
We can schedule a free consultation and discuss everything you need to get your project moving in the right direction. Did we mention, it's absolutely free?
Schedule a free consultation