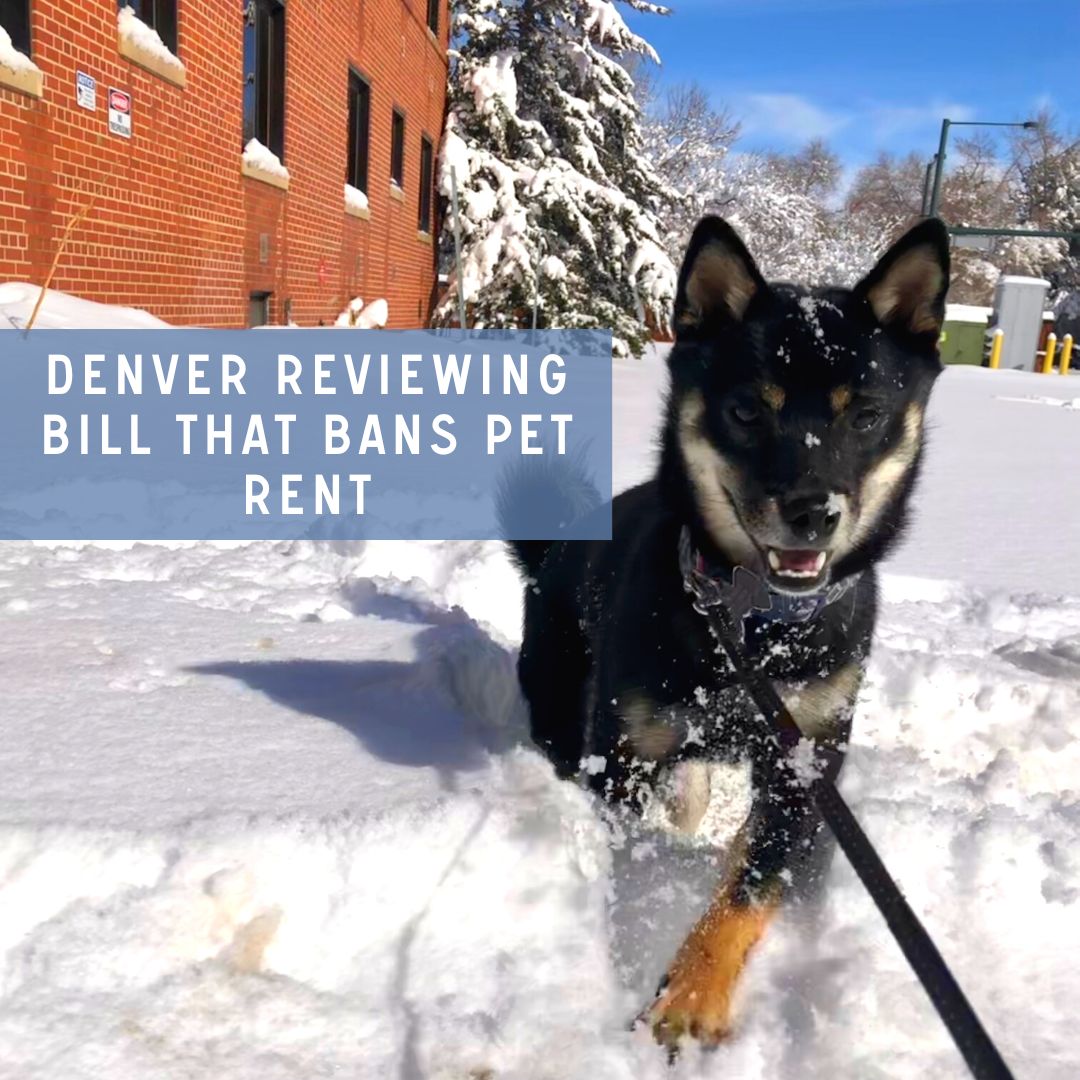 Sustainable Design Build onsite at Federal Flats Commercial Multifamily Development.
Lookout pet owners it seems a new bill is on its way that can affect your furry little friends. Denver will consider new legislation that would effectively ban pet rent fees and deposits. The bill is titled Pet Animal Ownership In Housing under bill number HB23-1068. The bill is drafted as a way to provide several protections for pet ownership in housing. The summary is stated on Colorado's General Assembly webpage:
Concerning pet animal ownership in housing, and, in connection therewith, prohibiting restrictions on dog breeds for obtaining homeowner's insurance, providing for the manner in which pet animals are handled when a writ of restitution is executed, prohibiting security deposits or rent for pet animals, creating the pet-friendly landlord damage mitigation program, excluding pet animals from personal property liens, and requiring that pet animals be allowed at a qualified development for the development to receive the Colorado affordable housing tax credit.
If the bill is passed, the following would happen:
Prohibit homeowner insurance providers from changing policy premiums based on the breed of dog

Prohibit landlords from charging an additional security deposit or rent amount for pets

Require officers conducting an eviction to follow specific protocols when pets are present

Exclude pets from the personal items against which a landlord can place a lien for unpaid rent
The bill would still compensate landlords for the damage caused by pets by creating the Pet-Friendly Landlord Damage Mitigation program. The program would reimburse landlords for up to $1,000 in damages caused by a pet at a rental property.
An eligible landlord must allow pets and cannot charge a deposit or rent on pets. Reimbursements would be granted on a first-come, first-served basis after a landlord provides documentation of the damages. The reimbursement also prohibits landlords from taking legal action against the tenant or pursuing collection against the tenant.
The bill is being heard by the Transportation, Housing, and Local Government committee on Tuesday.
Connect With Us
Planning your next renovation, or maybe you are looking to do a complete remodel for your home? Whatever the task, it can't hurt to ask. Reach out to our team through this form.
We can schedule a free consultation and discuss everything you need to get your project moving in the right direction. Did we mention, it's absolutely free?