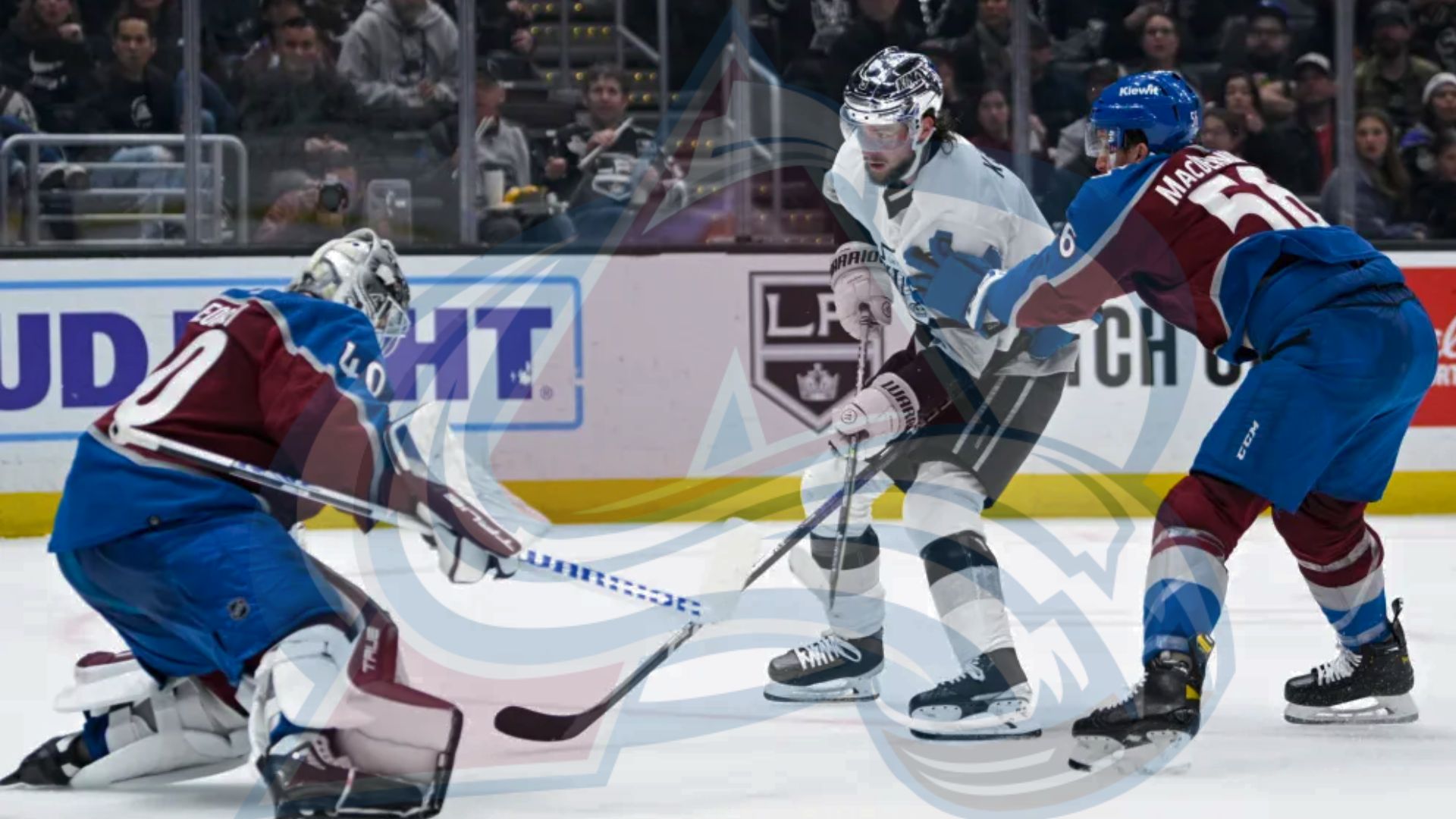 Tonight is an exciting night as hockey makes its return, marking the beginning of the new season for the Colorado Avalanche. They are set to face off against the LA Kings in Los Angeles, starting the season with a significant matchup in the Western Conference. Both teams made it to the playoffs last year, and their respective fans have high expectations for this season. Sustainable Design Build is eagerly awaiting the puck drop and the start of this thrilling new season.
Ex-Avs Player Erik Johnson Had a Cherry Hills Village Home
You might be wondering if the professional hockey players of the Colorado Avalanche live nearby. In the famous neighborhood of Cherry Hills Village, it's no surprise to find an Avalanche player. However, we were surprised to discover that the only recent news about this area revolves around former Avalanche defenseman Erik Johnson, who joined the Avalanche in 2011, entered the free agency market and signed with the Buffalo Sabres in 2023.
In 2022, Avalanche defenseman Erik Johnson made a significant real estate move by purchasing a new residence in Cherry Hills Village and engaging in a unique property exchange. He invested $7.2 million in a 7,582-square-foot house located at 4660 S. Franklin St. through a trust, as per public records. The property was acquired from Cubs Partnership, managed by Brian and Jean Addy, as indicated in the records. Interestingly, on the same day as the sale's completion, Jean Addy purchased Johnson's former residence at 201 Summit Blvd. in Cherry Hills for $3.2 million, according to recorded information.
Johnson's new residence features six bedrooms and seven bathrooms and is situated on a generous 3.09-acre parcel, according to a previous listing. His previous home spans 5,262 square feet and includes five bedrooms, three bathrooms, marble countertops, high ceilings, wool carpeting, and numerous extensive upgrades. Johnson purchased it for $2 million in 2015, as per available records.
Nathan MacKinnon sold his property in 2021
In 2021, Nathan MacKinnon, a standout player for the Colorado Avalanche, sold his corner penthouse in the exclusive Coloradan building in Downtown Denver for $3.5 million. This 2,795-square-foot unit features two bedrooms, two full bathrooms, and a half bathroom. It is located in Denver's Union Station neighborhood, described by real estate agent Tamara Cooper as a vibrant, trendy, and pedestrian-friendly area. MacKinnon initially moved into this residence when the Coloradan building opened its doors in 2019.
Since Mr. MacKinnon splits his time between Denver during the hockey season and Canada for the rest of the year, it's understandable that he's in search of a more suitable home.
Avalanche Players Live Far and Wide
Many Colorado Avalanche players, like Nathan MacKinnon, have residences in other states and countries, allowing them to live outside of Colorado during the off-season. We're excited to see which players might choose to make Denver their home, but one thing is certain: the anticipation for the new hockey season is palpable. Sustainable Design Build will be cheering on the Avalanche with hopes of another playoff series and perhaps even the Stanley Cup. Go Avs!
Connect With Us
Planning your next renovation, or maybe you are looking to do a complete remodel for your home? Whatever the task, it can't hurt to ask. Reach out to our team through this form.
We can schedule a free consultation and discuss everything you need to get your project moving in the right direction. Did we mention, it's absolutely free?