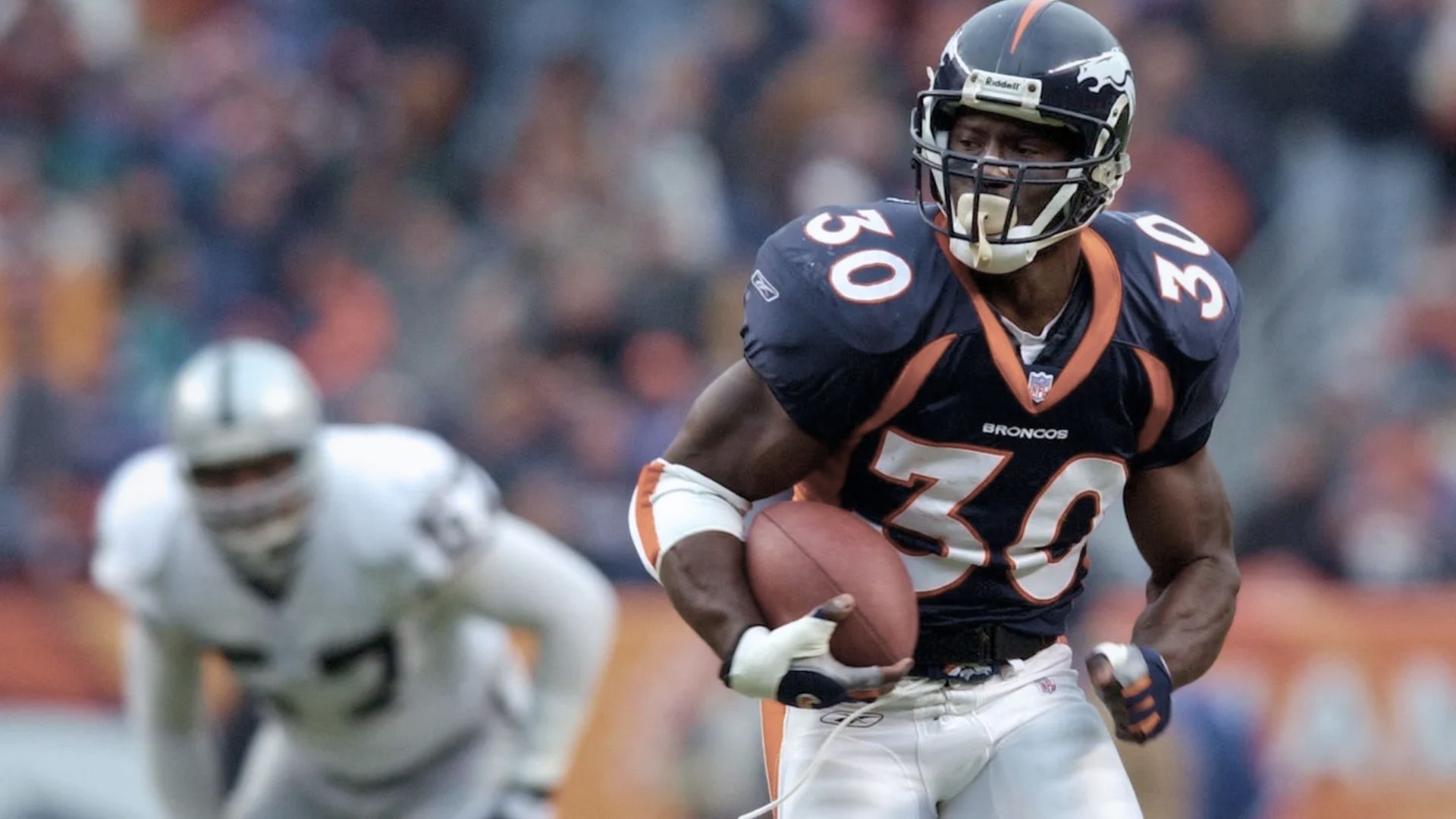 Retired Denver Bronco Terrell Davis and his wife, Tamiko, acquired 19 Foxtail Circle within Cherry Hills Village for $3.3 million on Aug. 28, as indicated by property records.
Andrew Peter Vanderploeg sold the six-bedroom, eight-bath, 7,000-square-foot residence, which was listed by Cathie Thompson and Marc Johnson with Realty One Group Premier Colorado. Initially, the mansion, constructed in 2004, had been on the market for $3.7 million in June.
Terrell Davis, a former running back who earned Super Bowl rings with the Broncos in 1998 and 1999, held the title of the 1998 Super Bowl MVP and holds the record as the Broncos' all-time leading rusher. Davis retired before the 2002 season due to injuries and was inducted into the Pro Football Hall of Fame in 2017.
In 2009, he married Tamiko Nash, an actress, model, and former Miss California who was the first runner-up in the Miss USA 2006 pageant. The couple has three children.
Terrell Davis relocated his family to Denver in September 2022 after a lengthy broadcasting career. He co-founded Defy, a sports nutrition company, and became a partner at Alpha 1 Tax & Wealth, a firm specializing in wealth management and retirement planning services.
Additionally, he was involved in an unsuccessful attempt to purchase the Denver Broncos, which was ultimately acquired by a group led by Walmart heir Rob Walton for $4.7 billion.
The property in the Buell Mansion neighborhood offers an array of features, including a chef's kitchen, an elegant dining room, and a music room. The second floor boasts a primary suite with a steam shower, along with three additional bedrooms featuring en suite bathrooms. The home also includes five fireplaces, two staircases, and three patio areas, one of which features a fireplace.
Sustainable Design Build is familiar with the famed community and neighborhood of Cherry Hills Village. Our Design-Build team has whole home remodel services that are perfect for the complex and large-scale residential construction needed. Not only that, Sustainable Design Build has a thorough and detail-oriented design process that carries on through the entirety of the project. What that means is our company acts as a single point of contact that manages, coordinates, and expedites project phases with high-quality service, communication, and unrivaled industry knowledge. Our team of professionals is here for all of Denver and the surrounding Metro Areas, so come experience the design-build difference with Sustainable Design Build.
Connect With Us
Planning your next renovation, or maybe you are looking to do a complete remodel for your home? Whatever the task, it can't hurt to ask. Reach out to our team through this form.
We can schedule a free consultation and discuss everything you need to get your project moving in the right direction. Did we mention, it's absolutely free?