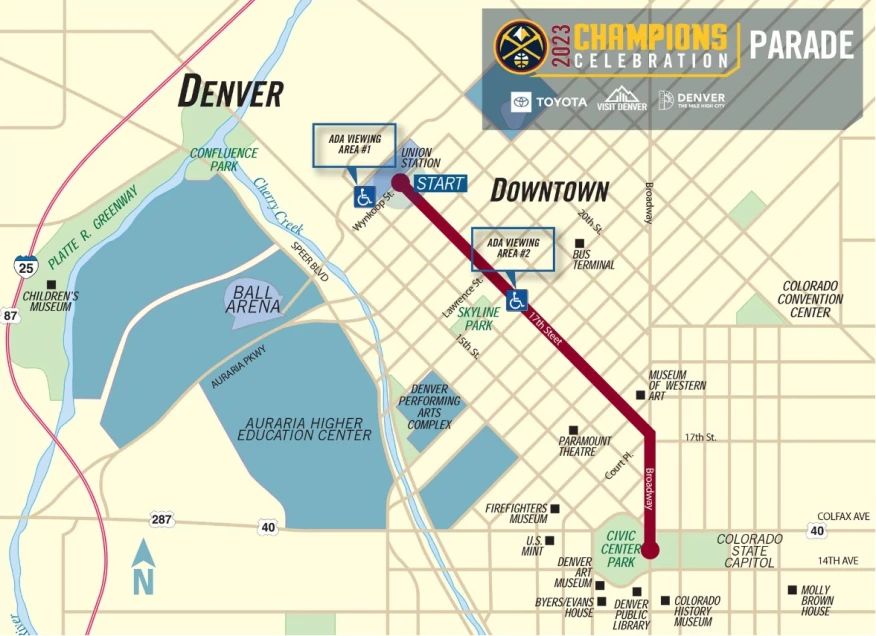 The Denver Nuggets have done it. Murray, accompanied by Nikola Jokic and the entire Nuggets team, responded to the summons of history on Monday evening, executing pivotal plays in the closing minutes of Game 5. Their remarkable performance resulted in a 94-89 victory over the Miami Heat, culminating in the franchise's inaugural triumph in the league and the acquisition of the coveted Larry O'Brien trophy. The elated atmosphere at Ball Arena only heightened the jubilation of this momentous achievement, marking a significant milestone in the Nuggets' 47-year journey.
In an awe-inspiring display, Jokic concluded an unparalleled and momentous postseason campaign by delivering an exceptional performance, earning him the distinguished title of NBA Finals MVP. Demonstrating his indomitable spirit, Jokic orchestrated a scoring masterpiece, contributing 10 of his 28 points during a crucial fourth quarter. Despite the scarcity of scoring opportunities, he exhibited remarkable efficiency, converting 12 of 16 shots. Additionally, Jokic showcased his versatility by securing 16 rebounds and facilitating four assists. Just like the preceding opponents faced by the Nuggets in this postseason, the Heat found themselves helpless in their quest to contain the unstoppable force that is the two-time regular-season MVP.
"The job is done, and we can go home now," Jokic said of winning an NBA title.
Championship Rally and Parde
The Denver Nuggets will host their own parade and rally here in Denver, Tomorrow June 15th, 2023 at 9 AM. The start of the parade will be at Denver's Union Station which will plan to kick off at 10 AM. From there the parade will head its way to Civic Center Park. Prior to this, a Pre-Rally is planned at Civic Center Park at 9 AM. Will you be attending this historic moment for Denver Sports?
Connect With Us
Planning your next renovation, or maybe you are looking to do a complete remodel for your home? Whatever the task, it can't hurt to ask. Reach out to our team through this form.
We can schedule a free consultation and discuss everything you need to get your project moving in the right direction. Did we mention, it's absolutely free?