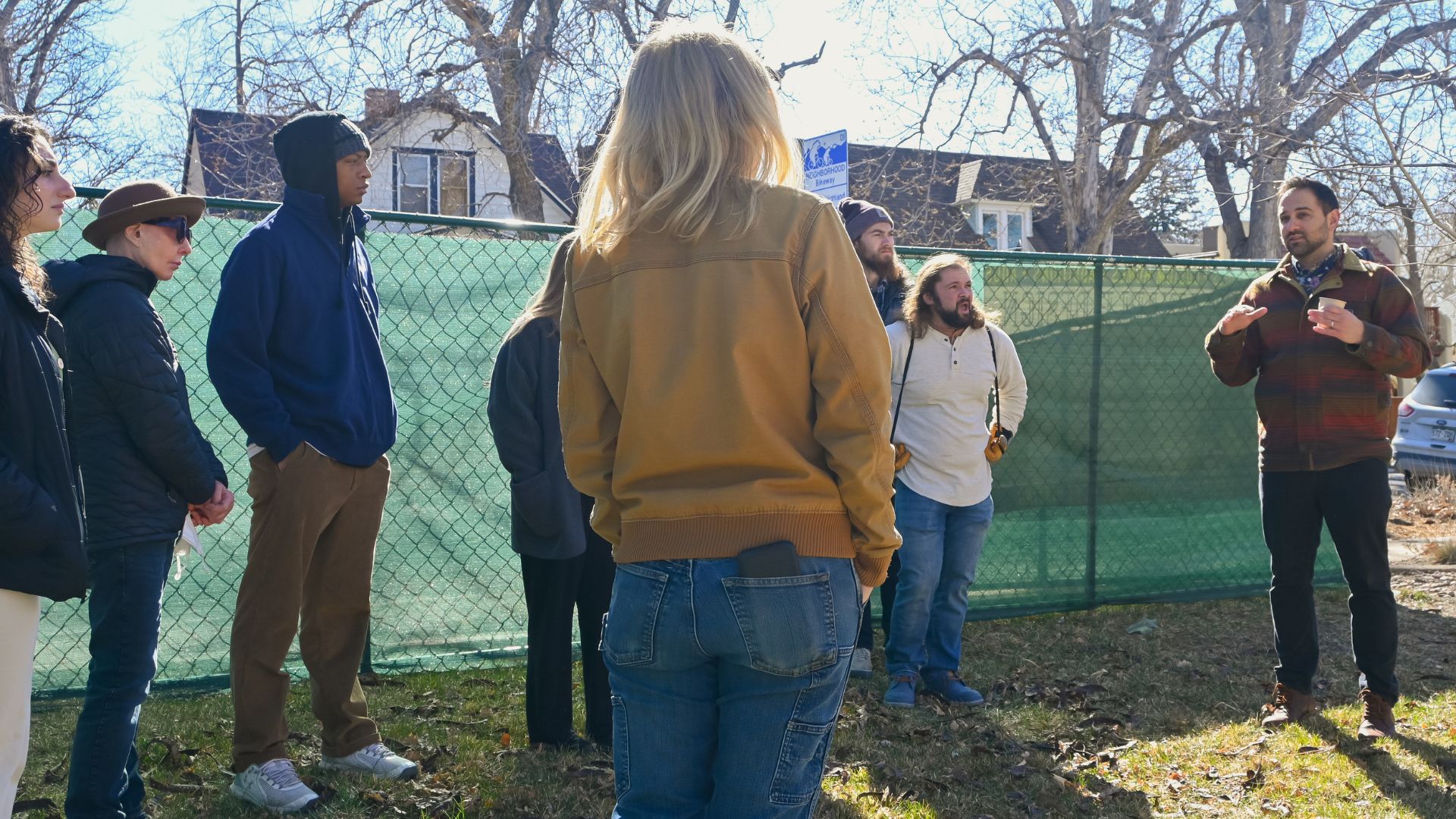 During the brisk morning, students gathered at the corner of Perry and W 46th Ave as workers bustled around a home in the middle of its deconstruction. An important distinction, the home was being deconstructed instead of the traditional demolition job. The workers, following instructions under Perks Deconstruction, expertly and carefully removed the home's roof to make way for a second-story addition. Piece by piece, every shingle, stud, and joist was taken apart in an effort to preserve it for another use be it recycling, mulching, or reclaiming. The act of deconstructing a home instead of demolishing has caught the attention of future architects and engineers who are learning the ways their discipline can be better for the environment. This combined interest created a great opportunity for a Greenbuilding Tech Class from CU Denver who were able to see the process of deconstruction firsthand and learn more about eco-friendly building practices.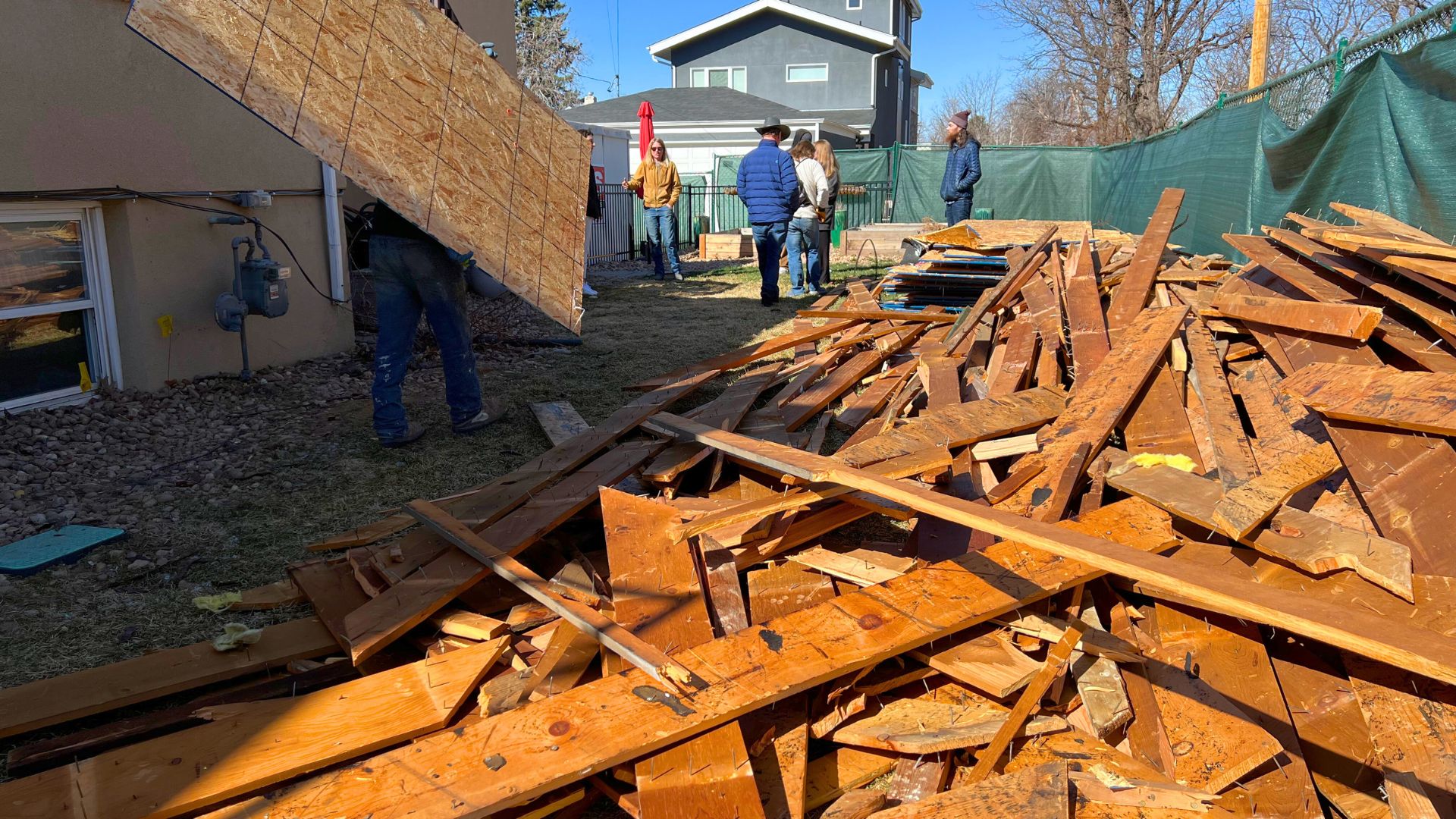 Sustainable Design Build's Preferred Trade Partner
Sustainable Design Build is always looking for ways to build greener and more sustainably. When a homeowner or client wants to explore eco-friendly building methods, Perks Deconstruction is one of Sustainable Design Build's first suggestions. SDB can help facilitate a project's need with both traditional and green building practices. This gives a hybrid approach to building a home addition, custom home, and even office space. The hybrid approach also makes it so there are no compromises with the project; the client can spare the budget by exploring a mixture of both building options.
Perks Deconstruction has worked its hardest in the last four years, navigating a booming industry with a service offering that seems to have little support in Denver, a cleaner, greener way to demo. A certified woman-owned, minority-owned company, Perks Deconstruction is bringing Denver Construction a better way to start its projects. Working with Sustainable Design Build and a very eco-orientated homeowner, the second-story home addition is off to a green start.
A Sustainable Learning Opportunity
The GreenbuildngTech class is an environmental architecture course that advances students' foundational knowledge of sustainable construction, technology, materials, and systems for lowest-carbon design. 
Students from CU Denver taking part in the Greenbuilding Tech class huddled around the homeowner and Anna Perks, owner of Perks Deconstruction, as they detail the sustainable operations already in action. The students led by Julee Herdt, the goal is hopefully to introduce ways to improve existing building practices with more eco-friendly methods. Demolition, in particular, is responsible for about 90% of all construction waste on a job; the other 10% is that of refuse collected during the actual construction of a job. According to a report conducted by the Colorado Department of Health and Environment (CDPHE), 30% – 40% of Denver's landfills consist of construction and demolition materials. So much waste comes from demolition it is no wonder Perks Deconstruction is Sustainable Design Build's preferred trade partner when it comes to 'demolition'. In fact, within the four years Anna Perks has been operating her company with Co-Owner Clemente Castanon they have amassed over 4.5 million in building material that has been either deconstructed or recycled.
Such success in an eco-friendly operation has caught the attention of students who are eager to enter into the field of developing structures, building homes, and designing our cities. Anna Perks explains how this opportunity to present to the class came about,
Increasing education and awareness about deconstruction is a major goal of Perks Deconstruction. When Julee Herdt, award-winning architect and Professor of Architecture at CU-Boulder, asked if I would be willing to have her students visit a jobsite to learn about the process, I jumped at the opportunity. It's always impactful to see the actual systematic disassembly of a structure, as well as the material sorting process for reuse, recycling, and the landfill.
Denver has long been calling for new sustainable initiatives that help ease our daily influence on waste, emissions, and energy. Surprisingly, there is little incentive for builders, architects, and engineers to focus on the demolition of structures. What Perks calls designed for deconstruction, is creating plans that incorporate materials and installing them with a mindset that they can be disassembled and used again. Architects and engineers typically call for building methods and materials that are expected only for one use. Anna goes on to explain her excitement when meeting with future architects because, during the new construction or renovation process, they are often the first points of contact to discuss plans with clients. During the early design phases of a project, architects have the opportunity to steer clients to more sustainable offerings by asking what part of the existing structure can be reused for their project. Depending on what material is identified, architects can specify on the drawings what will be salvaged for donation or recycling.
A big goal of meeting with architects and designers is to encourage them to design for deconstruction. This involves creating buildings that can be more easily disassembled with many materials that can be reused. Examples of designing for deconstruction include moveable walls, or not using as much glue so that buildings can be easily re-adapted when there are new owners or needs.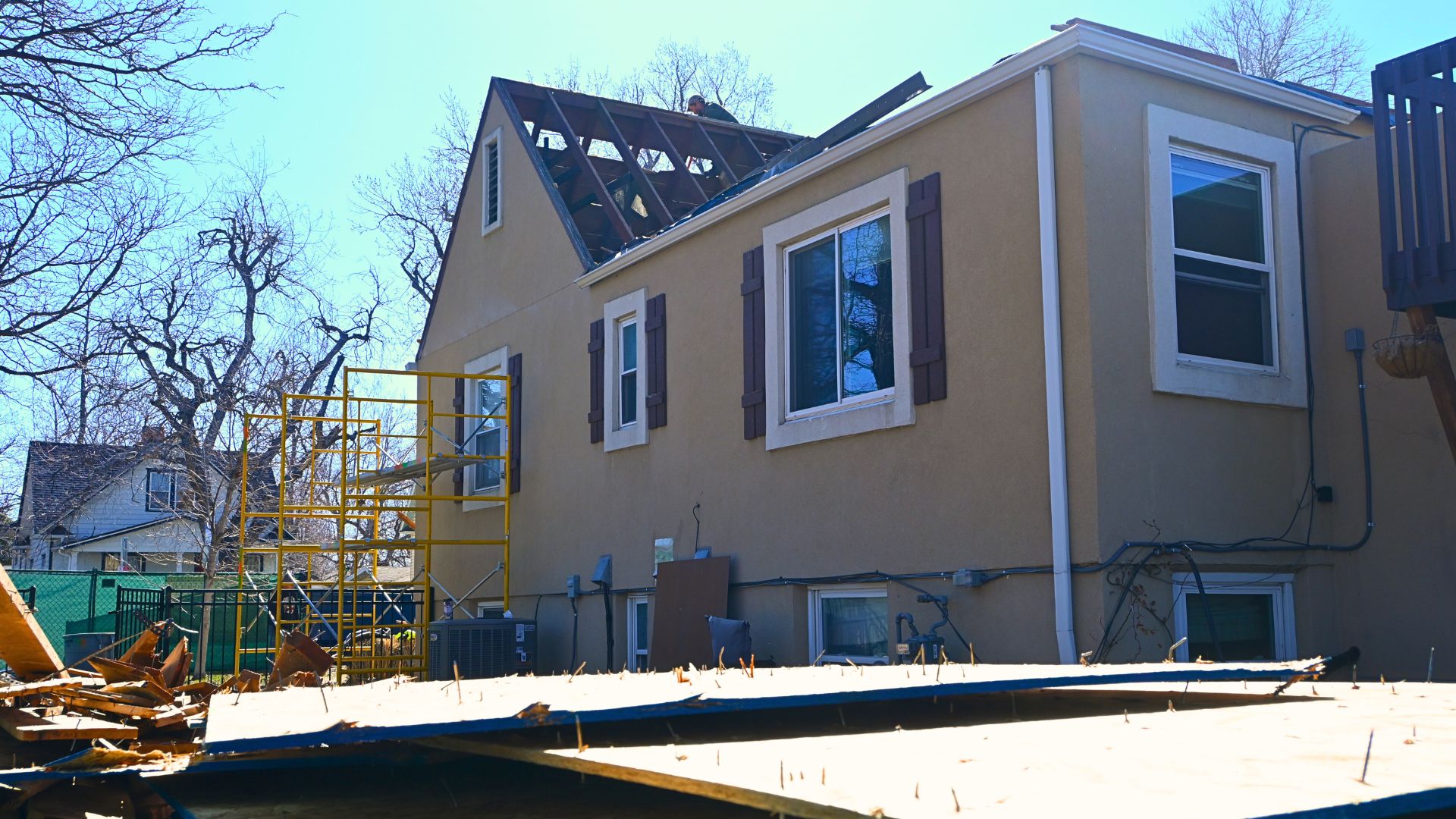 BENEFITS of Deconstruction on your next project
According to Perks Deconstruction, the average home in Denver that is 2,000 sqft can contain up to 43 full-grown trees. That is a lot of lumber and with traditional construction demolition, it all goes to a landfill. With deconstruction methods, a lot of that lumber can be saved and preserved for multiple uses. At the very least, the wood can be mulched but ideally, the lumber can be reclaimed for other construction projects. Lumber isn't the only material that can be deconstructed and recycled; wood flooring, cabinets, insulation batting, windows, plywood OSB, and decking are all material that can be saved.
In addition to performing a green building practice, homeowners can take advantage of various tax incentives. Perks Deconstruction can also assist with informing homeowners about potentially lucrative tax deduction benefits from the items that were salvaged and donated. If Denver homeowners are interested in more green and eco-friendly methods for their home addition or home construction, Perks and Sustainable Design Build have a wealth of information. From alternate materials such as hemp to installation rebates for electrification, both teams are committed to offering the best and most informed services for greenbuilding.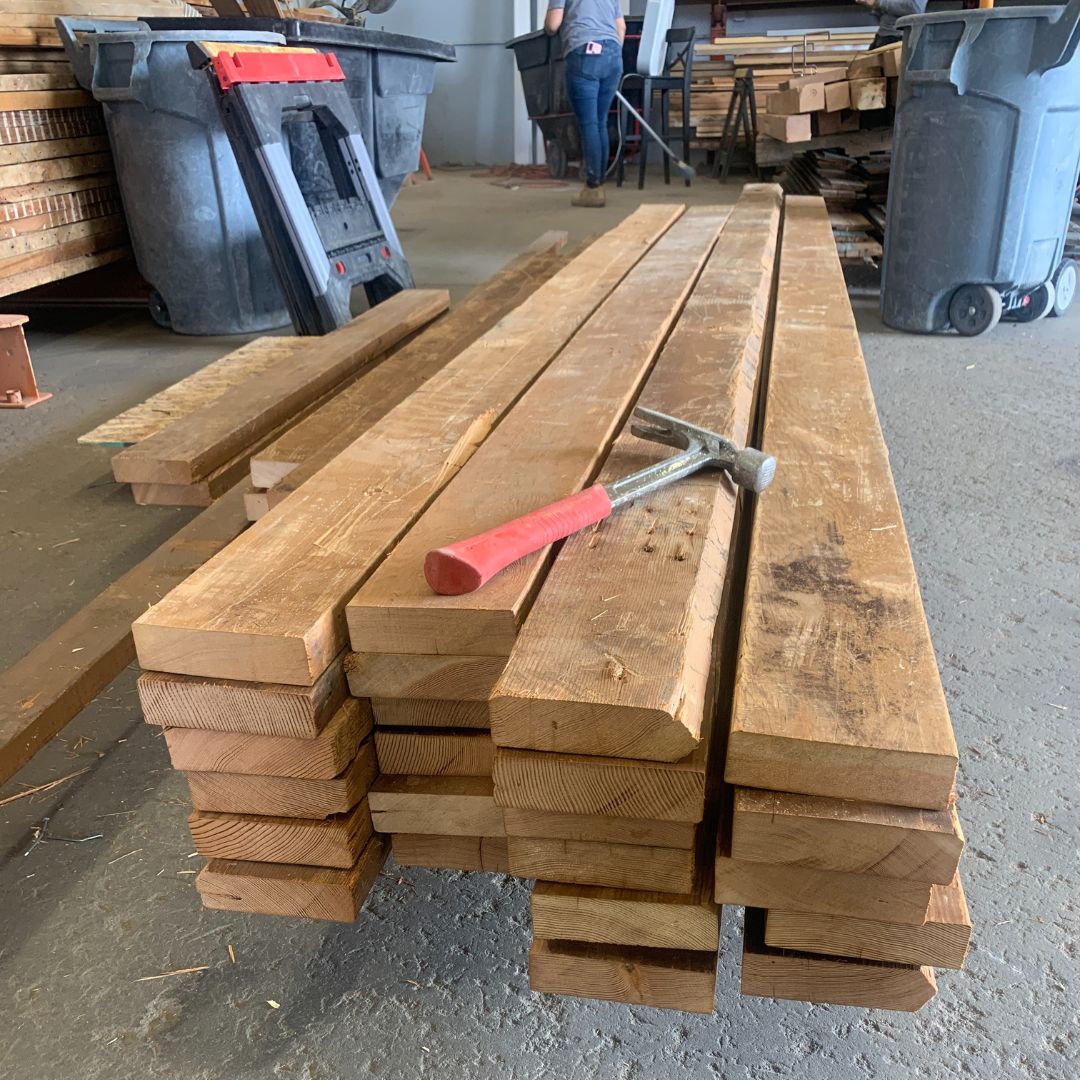 Connect With Us
Planning your next renovation, or maybe you are looking to do a complete remodel for your home? Whatever the task, it can't hurt to ask. Reach out to our team through this form.
We can schedule a free consultation and discuss everything you need to get your project moving in the right direction. Did we mention, it's absolutely free?