During their journey to their first NBA Finals appearance, the Nuggets triumphed over two reputed superteams: the Phoenix Suns and Los Angeles Lakers. Sustainable Design Build cannot wait for the next game this Wednesday night. But while we all have the time, we can take a look at some of the team's all-star players to learn more about them off the court.
Denver's roster, that valuable asset is none other than Nikola Jokic, the All-NBA center. Although he didn't receive the distinction of being named the league's Most Valuable Player this season, the two-time MVP will gladly relinquish an individual honor in exchange for a championship ring.
Thanks to a Realtor.com article, We ventured deep into our own neighborhoods of Denver and the surrounding metro area to explore the homes of Nikola Jokic and his teammates. Although the Nuggets may not be considered a superteam (according to some), the players possess real estate that exudes superstar-caliber status.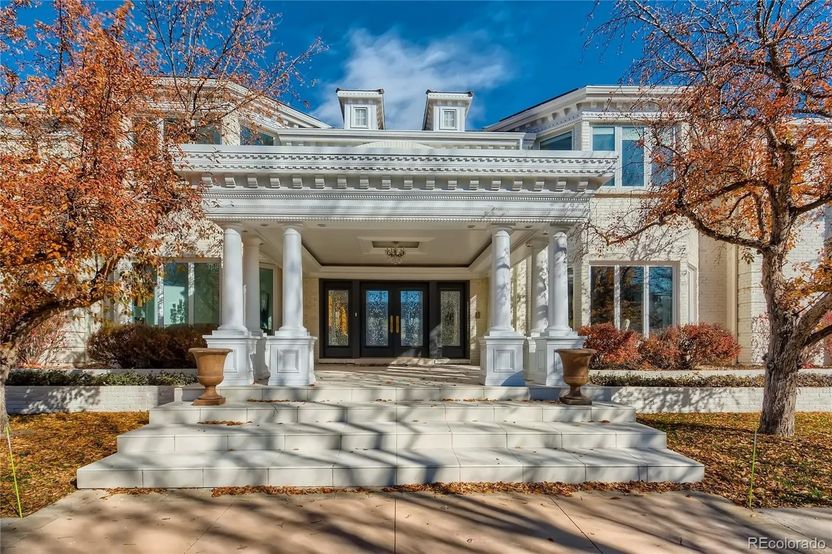 Nikola Jokic's Cherry Hills Village Home
Jokic, the Nuggets' formidable center, possesses unparalleled scoring, rebounding, and passing abilities that set him apart in the league. Originating from Serbia, he arrived in Denver as a relatively unknown second-round draft pick in 2015. Throughout the past eight seasons, he has garnered numerous All-Star selections, All-NBA acknowledgments, and led his team to four consecutive postseason appearances.
In July 2022, Jokic solidified his position as one of the league's premier players by signing a substantial contract. The five-year, $270 million agreement ensures his presence in Denver until 2028. While we couldn't find explicit evidence of him embarking on another house hunt following this massive deal, we have a fairly good idea of where he has settled—for the time being.
An LLC linked to Jokic reportedly acquired a lavish 29-room mansion in the Cherry Hills Village suburb for $4.5 million in late 2021. This private and gated residence initially entered the market in June 2021 with an asking price of $5.3 million. The listing showcased the property as an "Old World estate" boasting "true palatial elegance." It seems this ambiance resonated with the towering athlete hailing from the Balkans.
Spanning 12,271 square feet, the opulent dwelling is adorned with marble, chandeliers, and expansive living spaces. The extravagant amenities include a 12-seat home theater, a well-equipped gym, and guest apartments. Outside, a resort-style pool and a pool house complete with a kitchen provide a luxurious retreat.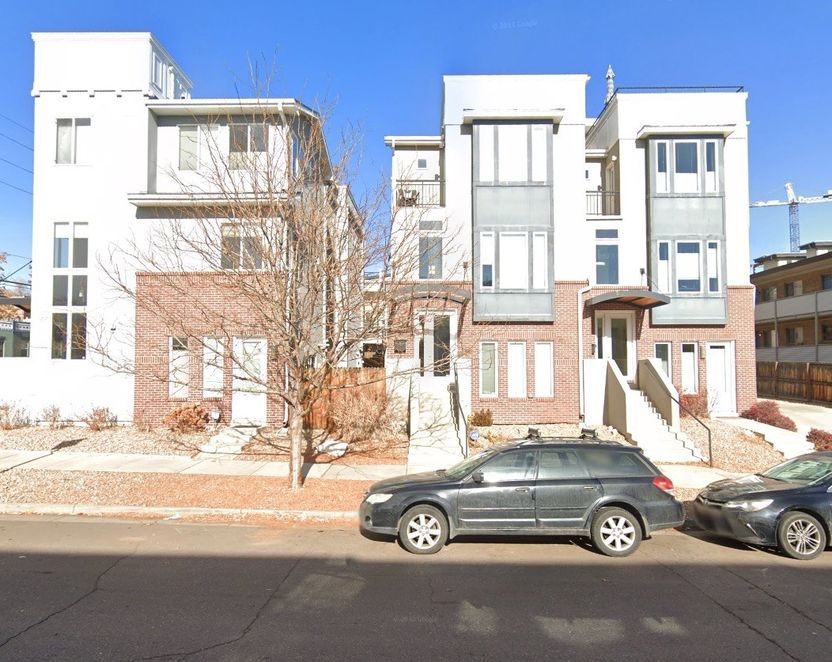 Jamal Murray's Modest Jefferson Park Home
Although he likely possesses a more expansive residence in his native Canada, point guard Jamal Murray maintains a relatively modest abode in Denver. In July 2019, an LLC associated with the province of Ontario acquired a townhouse in the city's Jefferson Park neighborhood for $870,000.
Constructed in 2014, this four-level dwelling boasts a rooftop terrace that provides breathtaking views of the city and mountains. The three-bedroom home includes an adorable kitchen with bar seating, a couple of cozy living areas, and a compact dining room. The most appealing aspect is its proximity to Ball Arena, situated merely a mile away.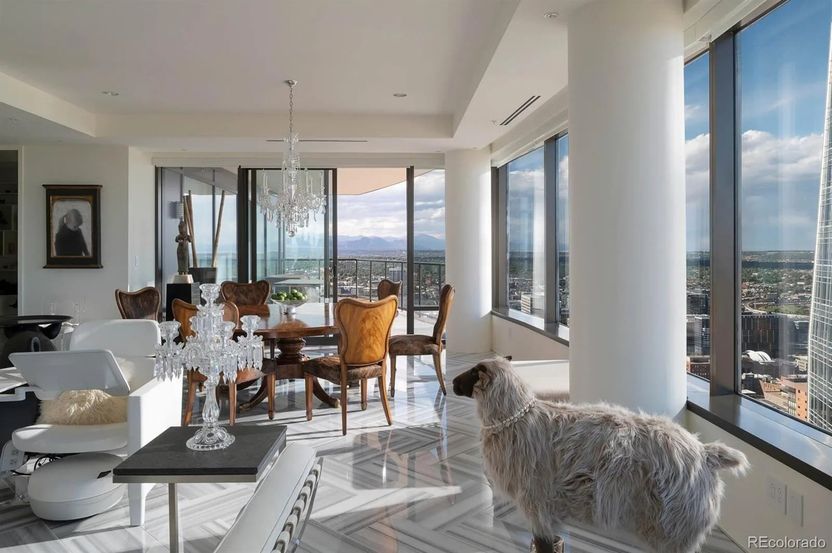 Michael Porter Jr. digs downtown Denver
After taking his time to settle down in Denver following his 2018 draft by the Nuggets, talented sharp-shooting forward Michael Porter Jr. finally indulged in a downtown condo in August 2021, showcasing his preference for supreme style. The Four Seasons Residences of Denver became his new home with the purchase of a luxurious four-bedroom unit for $4,525,000.
Situated just a short 10-minute stroll from the arena, the building is renowned for providing an "unparalleled level of service and amenities," which include a doorman, private elevators, and a rooftop pool.
Originally listed in late 2019 for $5 million, the property was marketed as "the personal residence of one of the world's most esteemed masters of public architecture." Interestingly, Porter acquired the condo from Curtis Fentress, the architect celebrated for designing the primary passenger terminal at Denver International Airport. Fentress is recognized as a trailblazer in the realm of sustainable design, with his firm having tackled a diverse array of projects for commercial clients, government entities, and various airports.
Showcased in Architectural Digest in 2016, the apartment brims with artistic elements and is reputed to offer some of the most captivating views in the city. As for whether Porter got to keep the sheep mentioned, there is no information available on that matter.
Aaron Gordon has a highrise in Denver
Aaron Gordon, the power forward who recently completed his second full season with the Nuggets, has undoubtedly established strong roots, both on and off the court. This formidable player has made some remarkable moves when it comes to his real estate ventures.
After joining the Denver team in 2021 through a trade, Gordon desired a vast amount of space—a warehouse-sized space, to be precise. In the accompanying video, you can witness one of Gordon's converted Denver warehouses, transformed into a live-work area equipped with a kitchen, game room, and ample room for his collection of luxury cars. This warehouse is located approximately 10 miles east of downtown Denver and was purchased by Gordon in June 2021 for $2.35 million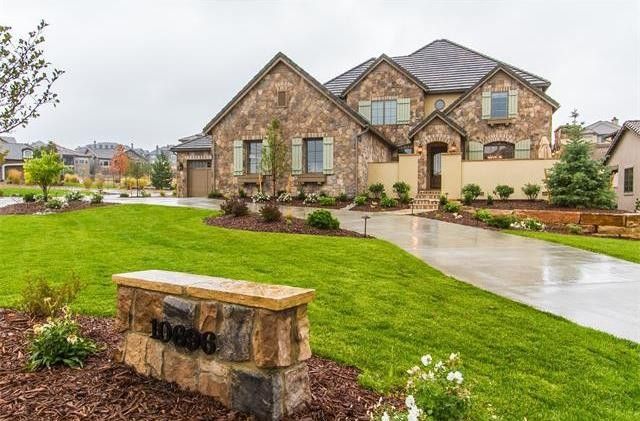 The head coach lives in Highlands Ranch
When Nuggets head coach Michael Malone assumed his role in Denver, he found himself in an incredibly fortuitous position. His appointment coincided with the arrival of Jokic in 2015, granting the coach the opportunity to harness the talents of one of the best players in the world.
Jokic's winning presence likely adds a touch of satisfaction to Malone's daily commute, especially considering that he resides the farthest from the arena among all team members. In 2015, Malone made a noteworthy purchase—a stunning five-bedroom home in Highlands Ranch for $1.48 million. Located on the outskirts of the Denver metropolitan area, this suburb sits approximately 20 miles south of downtown.
Malone's remarkable abode spans an impressive 7,113 square feet and is nestled against open space, offering breathtaking mountain views. The residence boasts upscale features, including a front courtyard, custom walk-in closets in the primary bedroom, and a main-floor study adorned with built-ins, making it the perfect setting to showcase trophies and accomplishments.
Whatever the NBA Finals brings, Sustainable Design Build can't wait for the game tonight and to see the stunning conclusion to the series. Go Nuggets!
Connect With Us
Planning your next renovation, or maybe you are looking to do a complete remodel for your home? Whatever the task, it can't hurt to ask. Reach out to our team through this form.
We can schedule a free consultation and discuss everything you need to get your project moving in the right direction. Did we mention, it's absolutely free?