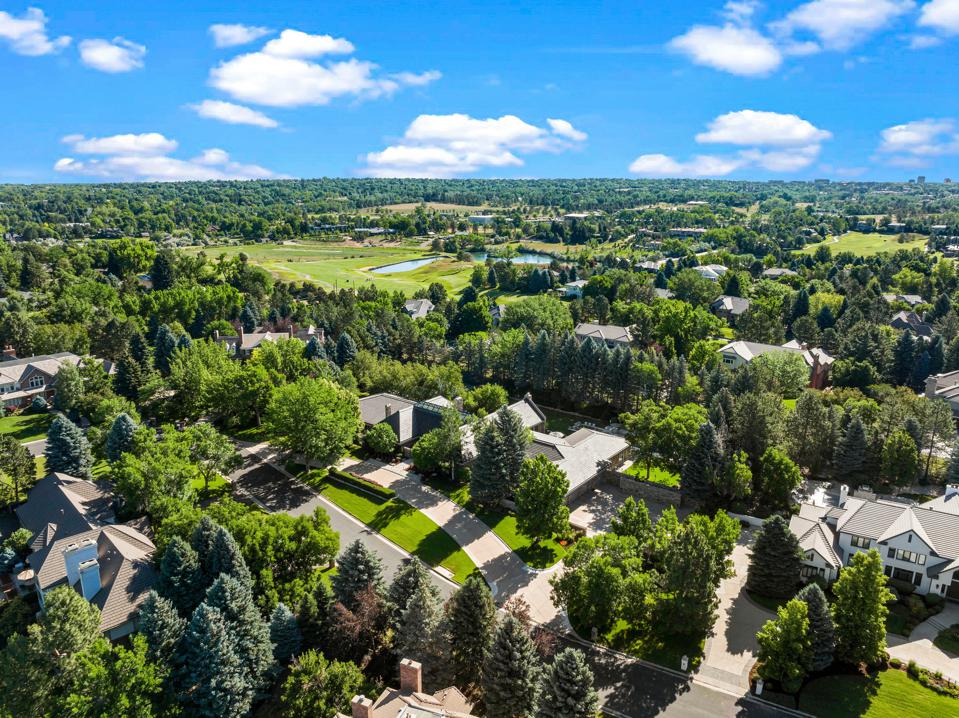 Aerial View of Cherry Hills Village, Courtesy of Forbes.
Denver is home to many superstars and athletes, and just south of the city is a well-known neighborhood called Cherry Hills. The Cherry Hills neighborhood has homes for people of interest such as John Elway, Nuggets center Nikola Jokic, Rockies player Kris Bryant, and more recently Broncos Quarterback Russell Wilson.
A brief history of Cherry Hills
In the year of 1938, Cherry Hills saw its first round of construction bringing "Country Homes" that captured the pastoral aspects of homestead life with the convenience of urban living. This lovely section, with its beautiful homes, naturally attracted those who would commercialize the area with filling stations, stores, shops, and small industrial plants of one kind or another.
Some 80 years ago the area is now Cherry Hills and was concerned about the sudden growth of construction. The fear of encroaching commercialization caught the attention of residents with the threat of erasing the pastoral beauty of the wide-open fields of Cherry Hills. Therefore, a group of concerned neighbors collectively agreed to work together for the sole purpose of was the protection of the area and the prevention of unsightly and inconsistent uses of land, creating the Cherry Hills Improvement Association.
Cherry Hills becomes the iconic neighborhood for the wealthiest Coloradans
To the more affluent, Cherry Hills seemingly captures the spirit of Colorado while providing the convenience of being close enough to the city. Early in its development and history, Cherry Hills could've been considered isolated and a retreat from the urban life of Denver. However, with the introduction of the I-25 highway, access from the suburbs and extended areas was all the more easier. The combination of large plots of land, access, and aesthetics created the perfect homes for clients that sought out privacy, serenity, and space. Denver is home to many superstars and athletes, and just south of the city is a well-known neighborhood called Cherry Hills. The Cherry Hills neighborhood has homes for people of interest such as John Elway, Nuggets center Nikola Jokic, and Rockies player Kris Bryant.
What kind of homes are in Cherry Hills?
A word that would describe the custom homes in Cherry Hills would be, palatial. They are custom homes that sit on one to ten acres parcels of land, allowing for a limitless amount of design and build options. The custom homes in Cherry Hills easily exceed 10,000 square feet on average and feature nothing short of the most luxurious and custom home amenities. Impressive items like indoor swimming pools, tennis courts, large landscapes, and expansive garages. Most of the custom homes in the area have traditional architecture and reasonable embellishments to decorate the homes. But as time goes on, tastes and trends change along with new owners.
Even just recently a homeowner in the Cherry Hills neighborhood just listed their home on the market for $7.7 million. The 10,601-square-foot home is owned by a plastic surgeon and was completed in 2019. Interestingly, though the home was recently built the sellers have decided to remodel the custom home to meet a more modern taste or demand.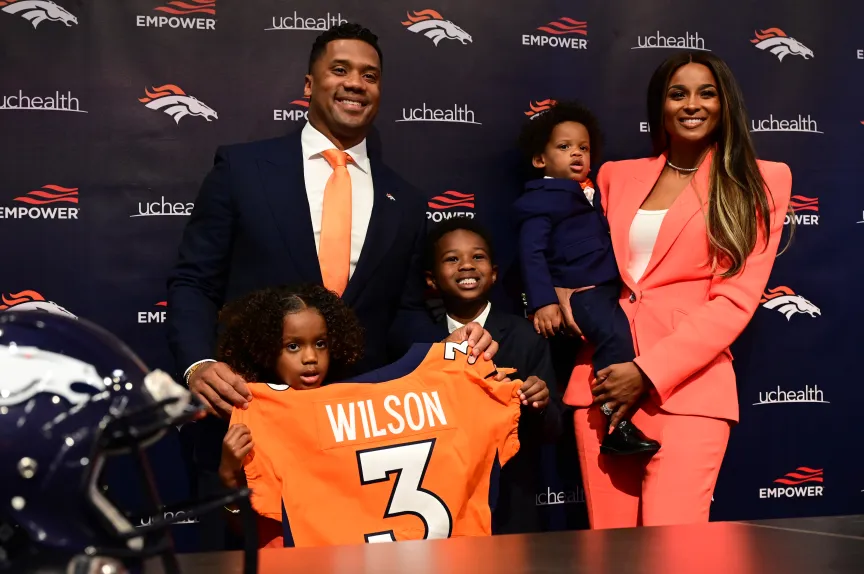 Cherry Hills Village was meticulously planned and developed with a steadfast commitment to providing opulent residences while maintaining a pristine separation from commercial ventures. Notably, the illustrious Broncos quarterback Russell Wilson and his renowned R&B singer wife, Ciara, etched their names into metropolitan real estate history by investing an astounding $25 million in their lavish Cherry Hills mansion. This exclusive enclave boasts an average residence size of an impressive 7,000 square feet, further accentuating the city's dedication to luxury living, with a median price of a remarkable $3.25 million.
In fact, Broncos quarterback Russell Wilson set the record for the priciest single-family home sold in Denver!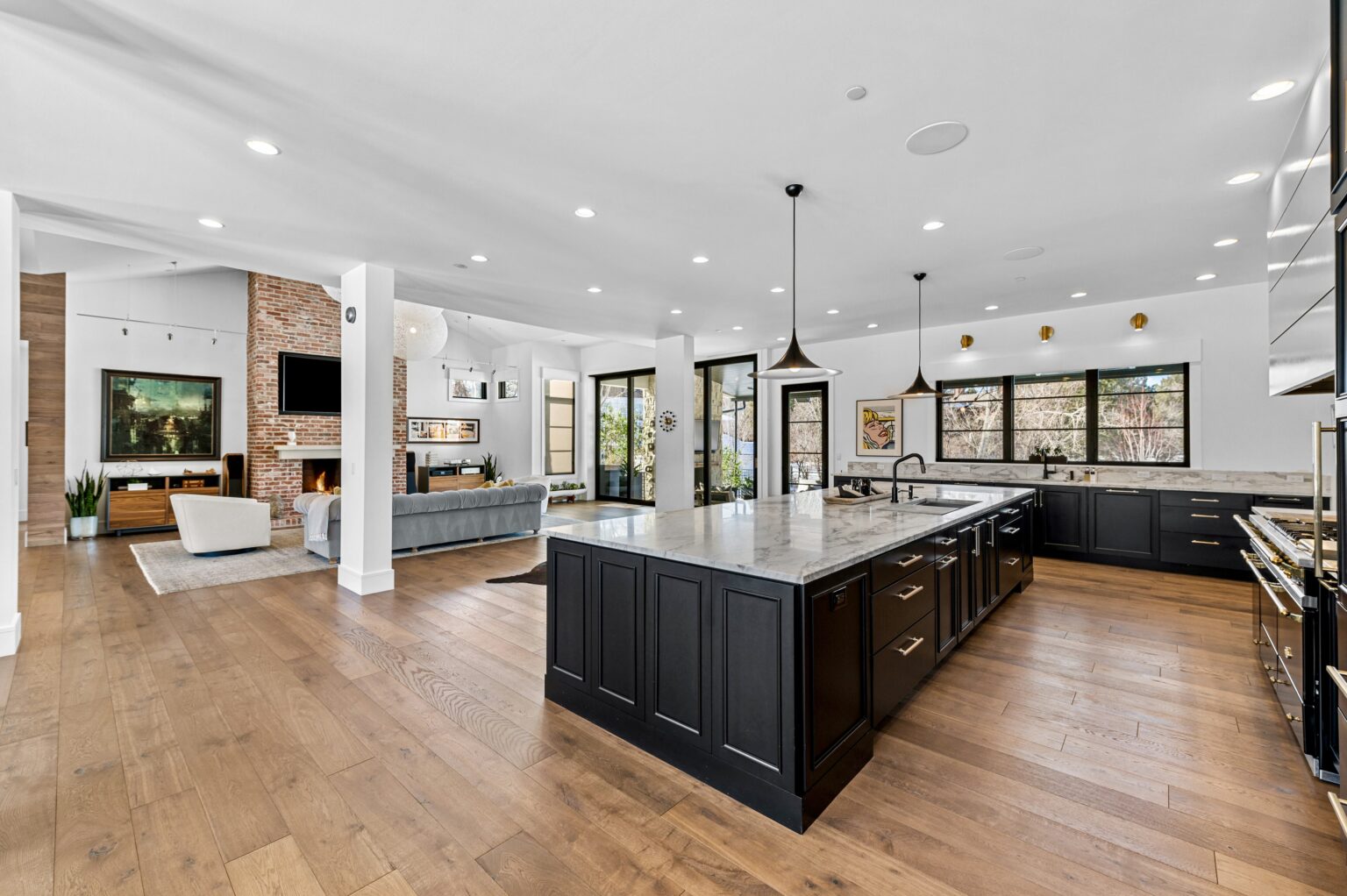 $7.7 Million Cherry Hills Village Home, Courtesy of Business Den.
Remodeling custom homes in Cherry Hills 
Taking on a 10,000 custom home construction project is a sizeable task for any company but remodeling one is an entirely different challenge. In the Business Den article describing the Cherry Hills Village home, the seller originally had the home built in the style of a traditional craftsman-style look. Now, the owners have planned to design and build the home to create a European-style modern farmhouse. Not just any general contractor or home builder can take on a job that sophisticated. A higher level of understanding and attention to detail is necessary to ensure a project of that scope reaches the highest quality possible. Certainly, there will be more homes that come into the market that will showcase what Cherry Hills Village has to offer.
Connect With Us
Planning your next renovation, or maybe you are looking to do a complete remodel for your home? Whatever the task, it can't hurt to ask. Reach out to our team through this form.
We can schedule a free consultation and discuss everything you need to get your project moving in the right direction. Did we mention, it's absolutely free?