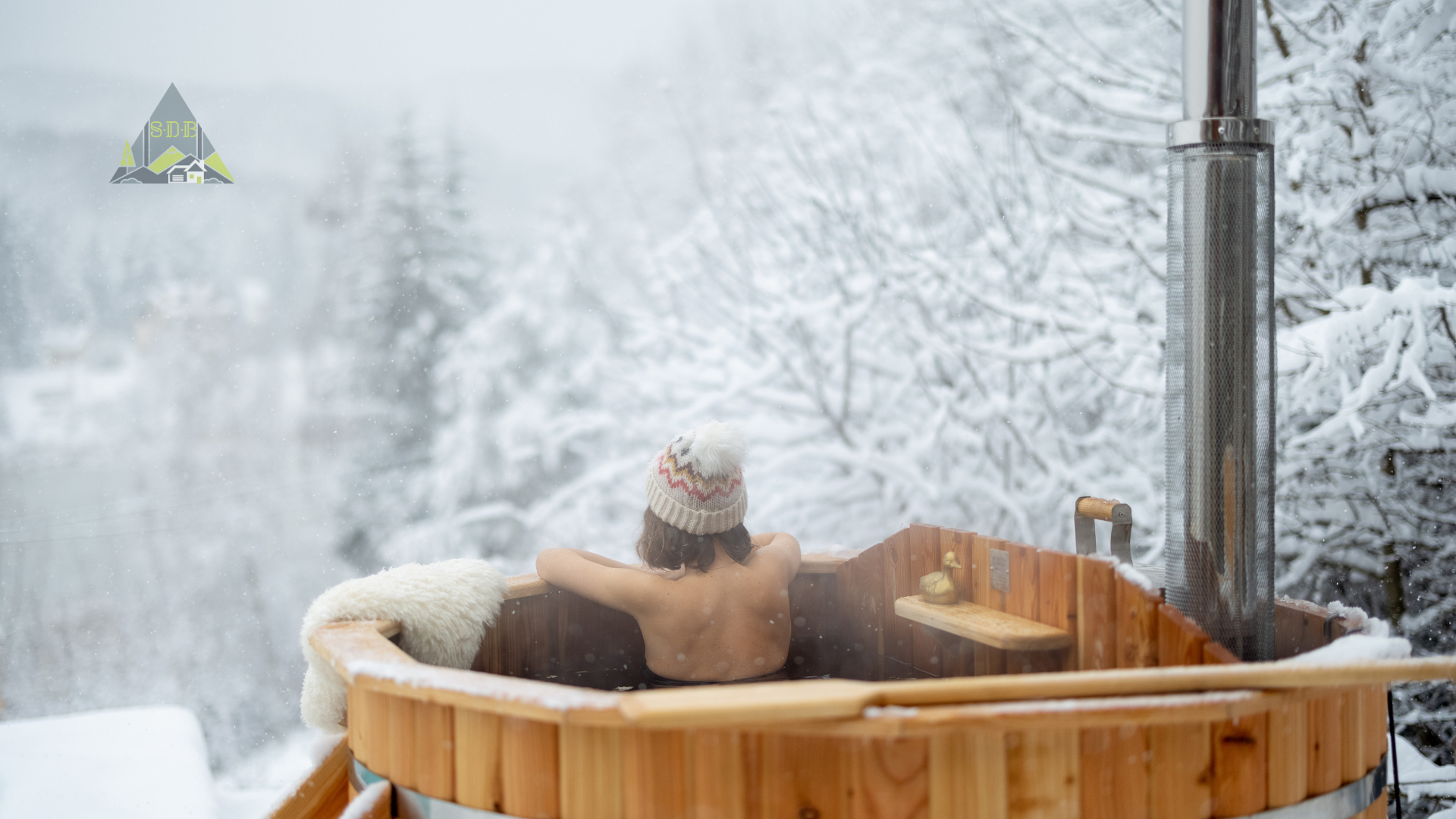 It appears that in the near future, a renewable energy mitigation plan will be widely embraced across most of Summit County to counterbalance the greenhouse gas emissions stemming from various outdoor features, including hot tubs, for instance. Sustainable Design Build always encourages sustainability and green building practices for our amazing State, see what changes are being made and how that could affect your high-altitude home.
Mountain dwellings in resort towns have traditionally featured a specific aesthetic, accompanied by amenities that complement the luxury of residing high above the rest of the world. One such amenity that stands out is a hot tub—nothing quite completes a high-altitude retreat like having a personal spa for relaxation. However, in mountain towns like Breckenridge, new regulations have been put in place for residents to contribute to the reduction of gas emissions and the advancement of renewable energy within the local community.
Consequently, the town has become part of a growing trend among mountain communities and counties by adopting a "renewable energy mitigation plan." This strategy aims to counteract the more significant sources of greenhouse gas emissions associated with the typical outdoor amenities commonly found in mountain residences.
Mountain home construction to include renewable energy
Commencing this month, should a homeowner desire to incorporate a hot tub or fire pit into their residence within this ski town, they will incur expenses in the form of solar panels, heat pumps, or additional funds. The "renewable energy mitigation strategy" has been developed to counterbalance the at times substantial greenhouse gas emissions generated by outdoor features such as pools, driveway snow-melt systems, and gas grills.
Summit County is also about a similar plan, their own renewable energy mitigation program will require residents and businesses to have on-site renewable energy offsets for excessive uses of outdoor energy. If residents or businesses do not wish to install energy-offsetting devices, they are allowed to pay a fee.
Interestingly, Mountain Towns and Communities have a unique characteristic of encouraging high-use outdoor appliances. "We have a lot of high-end outdoor amenities, pools, hot tubs," said Jessica Burley, Breckenridge's sustainability and parking manager. "It is fairly unique to mountain communities. We have this outdoor intensity." The offset can be achieved through various means, including the utilization of photovoltaic solar panels, solar systems for heating water, wind energy, or the implementation of small-scale hydropower projects. Geothermal heat pumps also prove effective in contributing to a partial offset of greenhouse gas emissions.
Building Green Homes: Development At A High Pace
Bonnie Muhigirwa, Aspen's Chief Building Officer, explained that the Renewable Energy Mitigation Plan (REMP) was established in response to the swift pace of development. The team noticed a trend of these amenities being integrated into every free-market house.
She also highlighted that in certain residences, up to 50% of the overall home energy consumption was linked to external energy use. While there was a general awareness of these amenities consuming a significant amount of energy, witnessing the tangible scope of their usage was undeniably remarkable.
Illustratively, a system designed to melt snow from a 1,000-square-foot driveway would necessitate 17 kilowatts of photovoltaic panels or a payment amounting to $55,000. "These sorts of energy demands might not be prevalent in many regions, but they are quite typical within this market," Muhigirwa commented.
Therefore, if Sustainable Design Build would help build a mountain home for a client, certain considerations would need to be made to reach the REMP requirements. To provide an example, a snowmelt system covering an area of 1,000 square feet would require an offset of 15 kilowatts of solar photovoltaic (PV) power or an in-lieu payment totaling $52,000, following the 100-square-foot exemption. Similarly, a custom hot tub measuring 10 by 10 feet, also factoring in the exemption, would necessitate a 3.8-kilowatt offset or an alternate payment of $11,000. The installation of photovoltaic solar panels can be done at any stage of homeownership but for new construction, it is relatively easier to implement. Sustainable Design Build and other design-build firms will likely have an edge for clients to benefit from due to the nature of their building process allowing them more control and coordination with architects and engineers during the design and permitting phases. Ultimately, the new plan that is sweeping through the mountain communities is good for sustainability, solar, and upholding residents and businesses accountable for maintaining the beauty of the Rockies. 
If you would like to learn more about the design-build process or about how SDB offers sustainable custom home construction options, please visit us here.
Connect With Us
Planning your next renovation, or maybe you are looking to do a complete remodel for your home? Whatever the task, it can't hurt to ask. Reach out to our team through this form.
We can schedule a free consultation and discuss everything you need to get your project moving in the right direction. Did we mention, it's absolutely free?