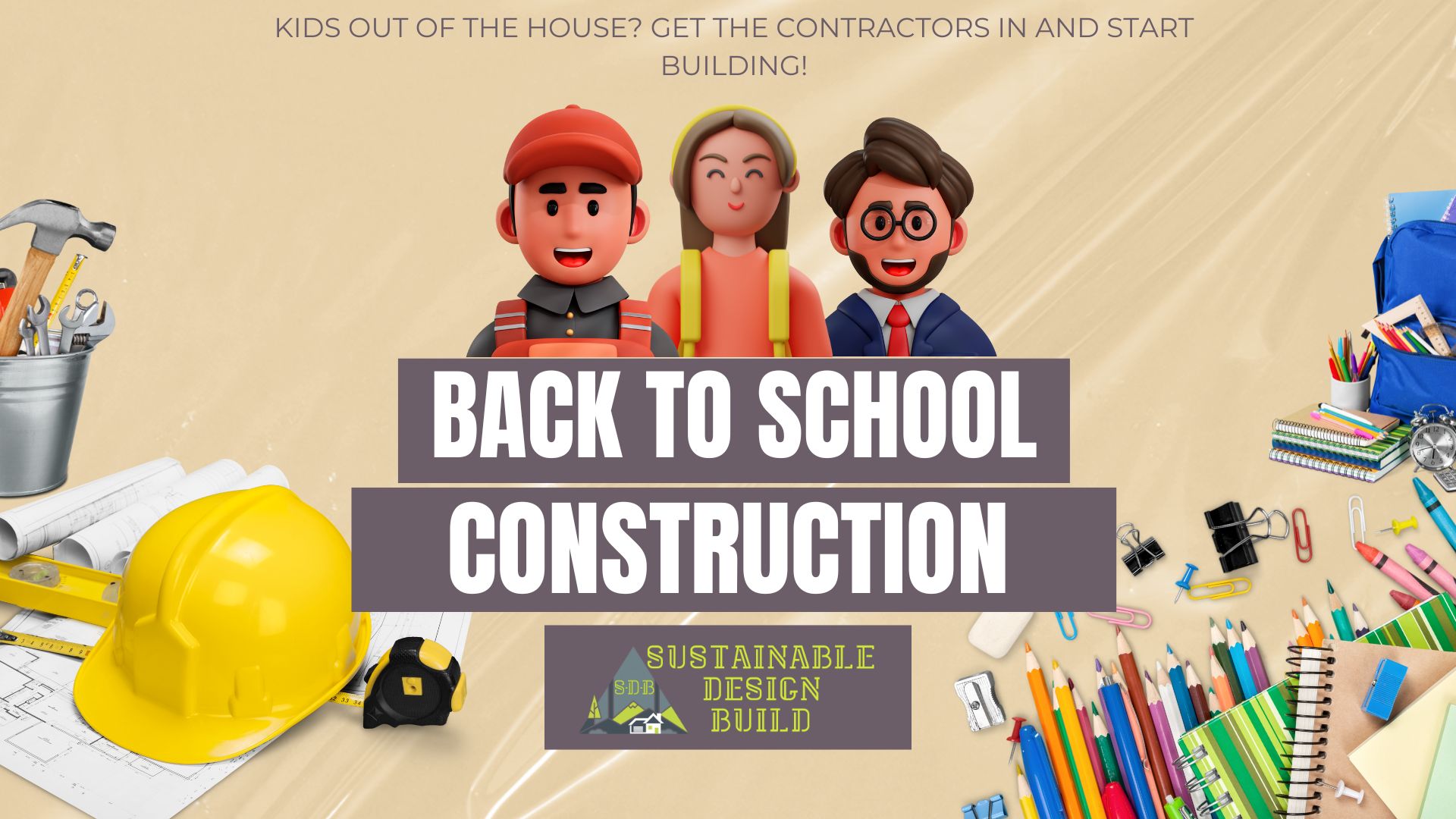 As the back-to-school season approaches, it's not just the kids who are in for a fresh start – it's the perfect time for parents to give their home a makeover too! With the hustle and bustle of the summer winding down and the kids getting back into their school routines, there's no better time to focus on those home improvement projects you've been dreaming about. Sustainable Design Build is the perfect fit for your next home improvement project. Our industry-leading general contractor management process and communication will help deliver a custom home project that will have the whole family excited to come back home once the bell rings!
Why you should start home improvements during Back-To-School season
Here's why you should consider taking advantage of this back-to-school season by hiring our expert design-build team:
Efficiency: With the kids back in school, your home is quieter and more conducive to getting work done. Our skilled professionals can efficiently tackle projects without disrupting your daily routines.

Focused Attention: The beginning of the school year is an ideal time to give your home the attention it deserves. Whether it's a kitchen renovation, a bathroom upgrade, or a full interior redesign, our team will be fully focused on bringing your vision to life.

Increased Property Value: Home improvement projects not only enhance your living space but also increase the value of your property. Start now to enjoy the benefits in the long run.

Optimized Scheduling: Take advantage of the slower season in the home improvement industry. You'll have more options when it comes to scheduling and availability, ensuring your project gets the time and attention it needs.

Stress-Free Process: Our design-build approach streamlines the entire process, from concept to completion. We handle everything, minimizing stress and allowing you to enjoy the transformation without the hassle.

Personalization: The back-to-school season signifies a new chapter – why not reflect that in your home? Our team specializes in tailoring designs to your preferences, ensuring your home is a true reflection of your family's style.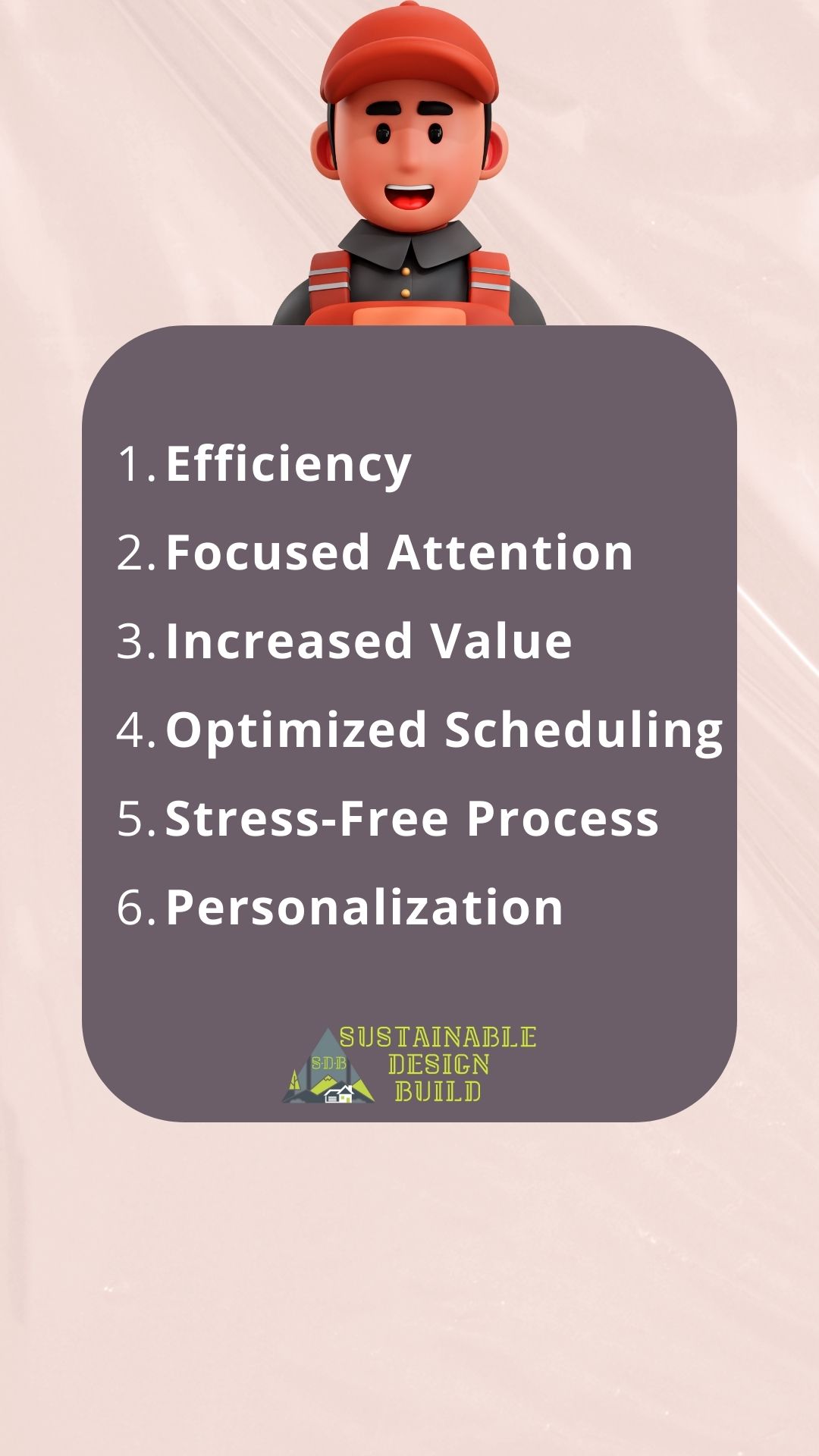 The Best Home Improvement for Back-To-School
Some types of construction Sustainable Design Build specializes in can be the perfect project to help your family excel in education, home life, and quality time.
Home Additions
Home addition construction in Denver is super hot right now, many families are finding themselves hunkering down in their homes instead of moving out. Whether it be housing market conditions, good school districts, or maybe simply can't part ways with the neighborhood and community – families are finding ways to make the most of their homes. That is where home additions come in. Families can grow and their needs can expand well past the walls of a house. A home addition can pop the top of a first floor to add additional bedrooms. Or perhaps more space in the kitchen and dining is needed, SDB has built many successful kitchen additions that update appliances and fit the family in the dining room. 
Build an ADU
At times, an added layer of privacy becomes necessary. This is where Accessory Dwelling Units, or ADUs, come into play. Despite their somewhat more intricate nature, ADUs have gained popularity not only in metropolitan areas like Denver but also in places like Westminster. ADUs offer a completely autonomous living space, equipped with its own designated address, utilities, and appliances. Sustainable Design Build frequently identifies them as ideal for accommodating extended families, especially when the main residence feels a bit too restrictive. ADUs are colloquially referred to as in-law suites or granny flats. As the Back-To-School season approaches, the focus shifts to family, and maintaining familial proximity is simpler than one might imagine. If you're interested in custom accessory dwelling unit construction projects, consider reaching out to Sustainable Design Build, as they offer comprehensive services as a primary contractor.
Don't let this back-to-school season pass you by without giving your home the love it deserves. Contact us at Sustainable Design Build today to discuss your ideas, get a personalized quote, and take the first step towards a beautifully transformed living space.
Connect With Us
Planning your next renovation, or maybe you are looking to do a complete remodel for your home? Whatever the task, it can't hurt to ask. Reach out to our team through this form.
We can schedule a free consultation and discuss everything you need to get your project moving in the right direction. Did we mention, it's absolutely free?