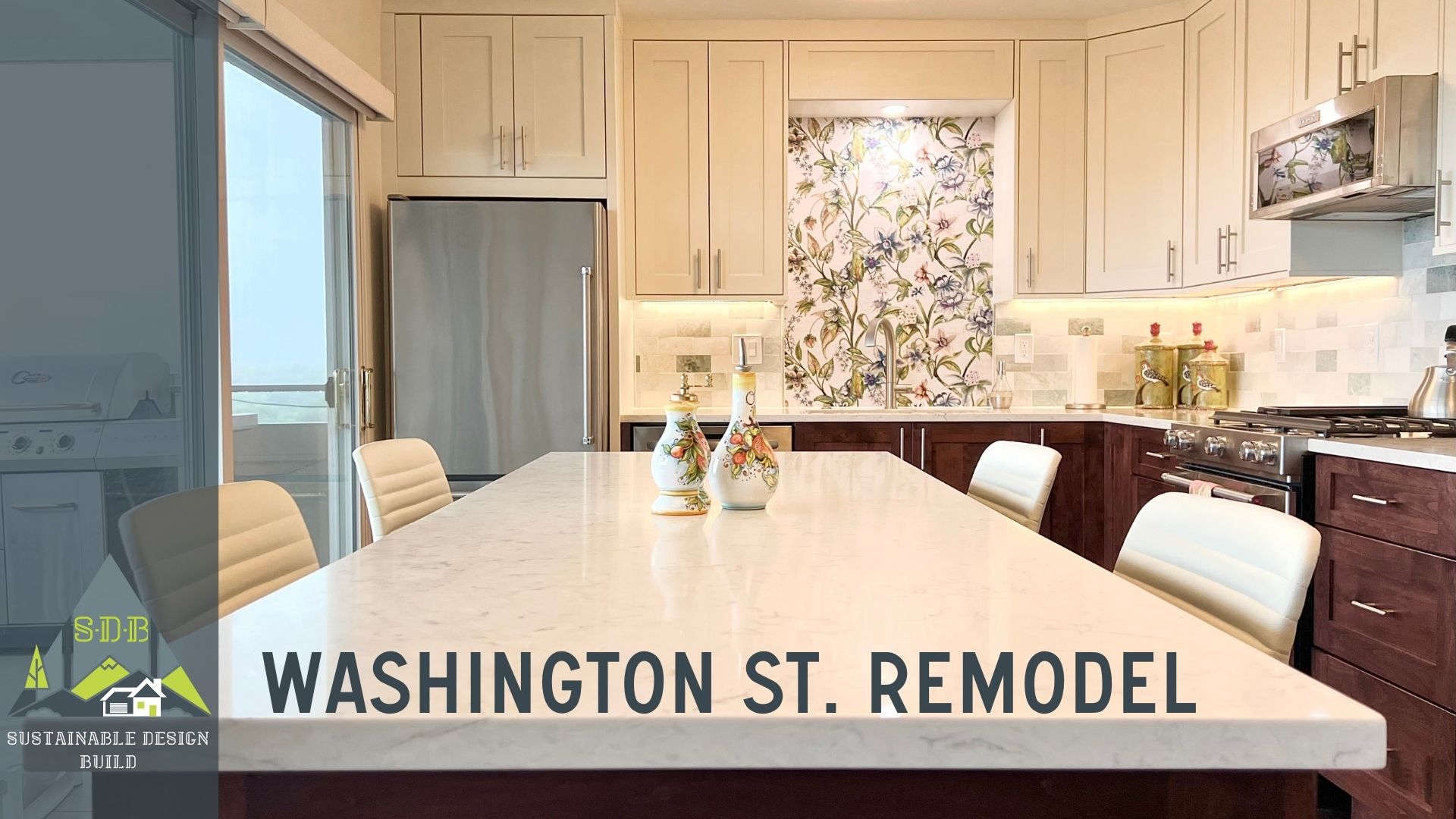 Washington St. Denver, CO Remodel Project
Sustainable Design Build had the pleasure of working on a high-rise condominium unit in one of Denver's residential neighborhoods. The client was looking to replace a handful of finishes for their home including; flooring, tile, trim, and paint. In addition, the client's goal was to remodel the kitchen, bathroom, and powder room. Following their tasteful selection of finishes and products, Sustainable Design Build was able to deliver. At the end, this project turned out to be one of our favorites this year!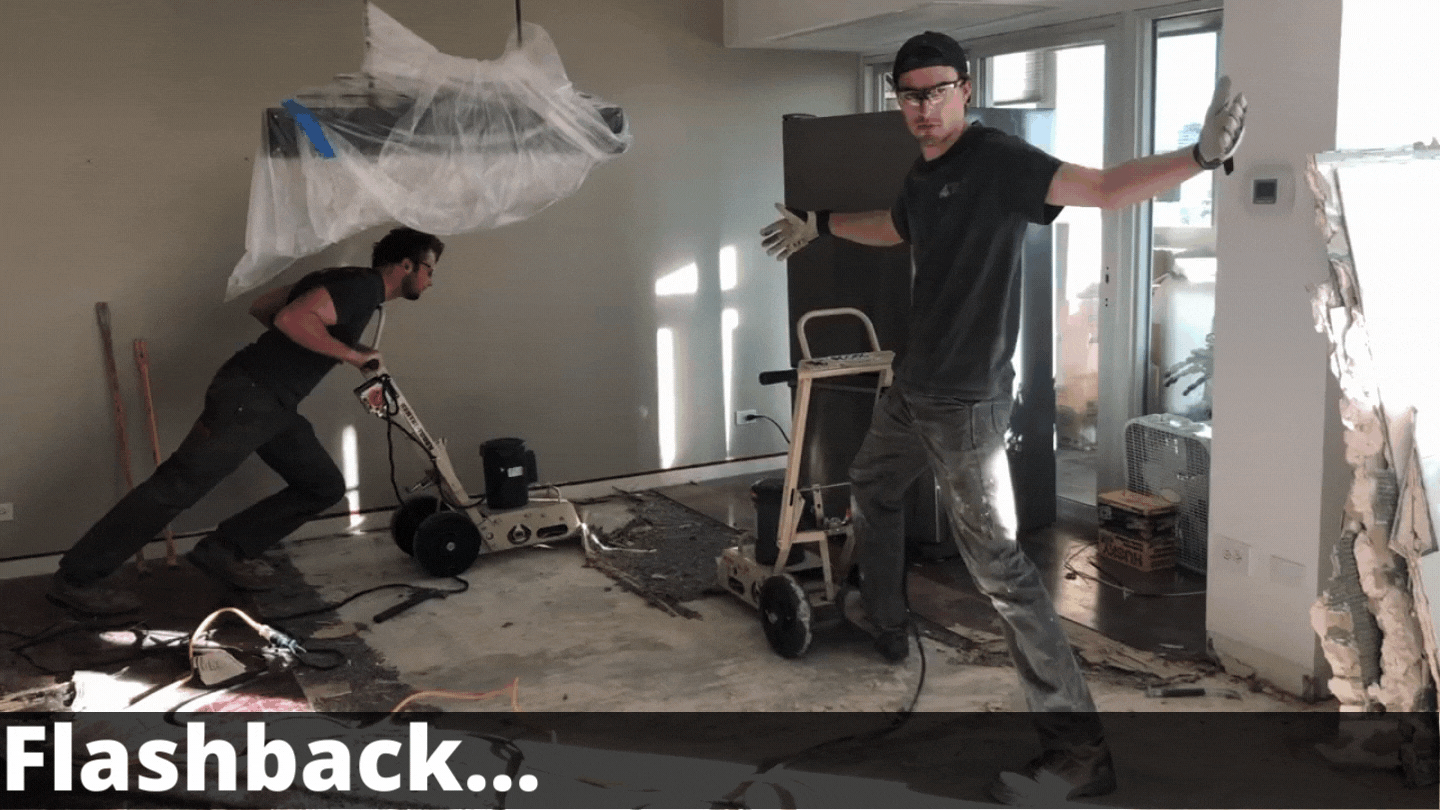 Challenge: Updating the Condo with a New Floor Install 
One of the main features to be addressed during the project was the flooring. All new flooring was installed throughout the kitchen, living room, and hallways. This was a large undertaking as all the previous flooring proved to be difficult to remove. But the SDB team came through and the finished results speak for themselves! The client had a new LVP floor installed which created a warm walkway to the entire condo.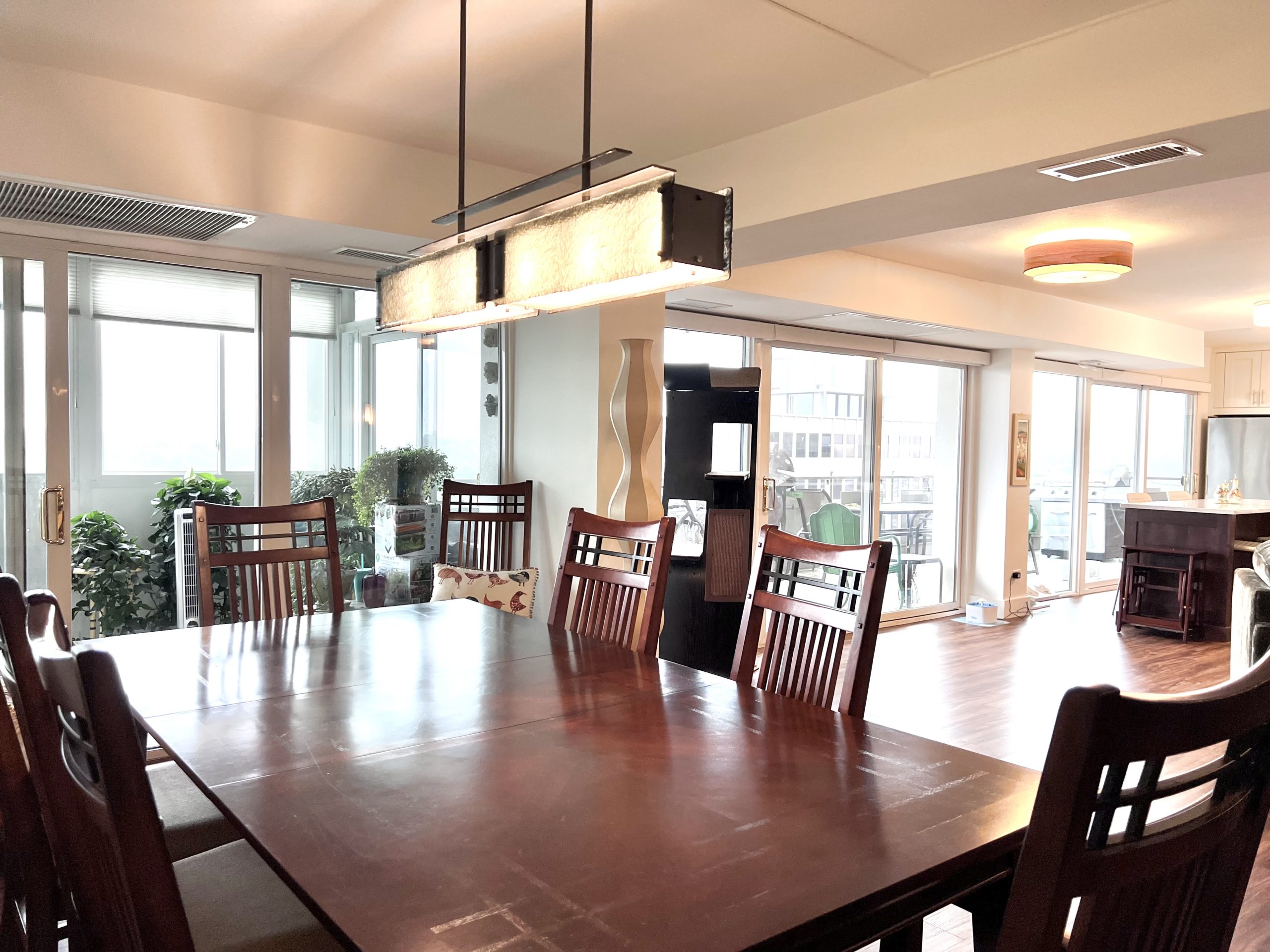 Kitchen Remodel
The client wanted to update their kitchen with a more modern selection of cabinetry and countertops. So working with the project managers at SDB, the client decided on a brand new kitchen island with coordinating lower cabinets of the dark wood grain. They also decided on a great contrasting upper cabinetry selection which has a warm white color. The entire kitchen area was then tied together with new countertops resembling marble and an almost varying green pastel backsplash. Of course, who couldn't notice the custom backsplash behind the kitchen sink. The overall choices in this room offer an almost organic, bright, and floral aesthetic!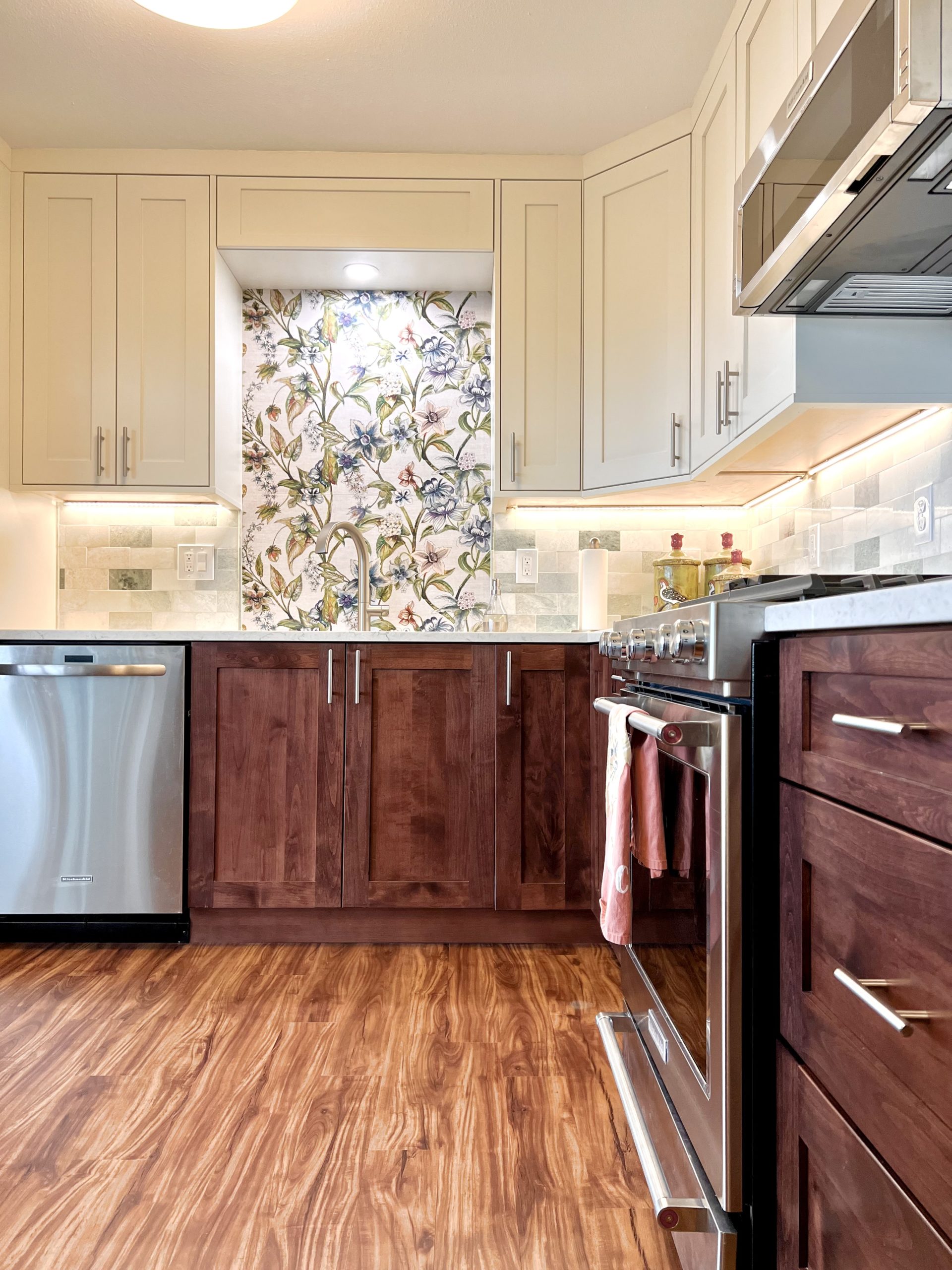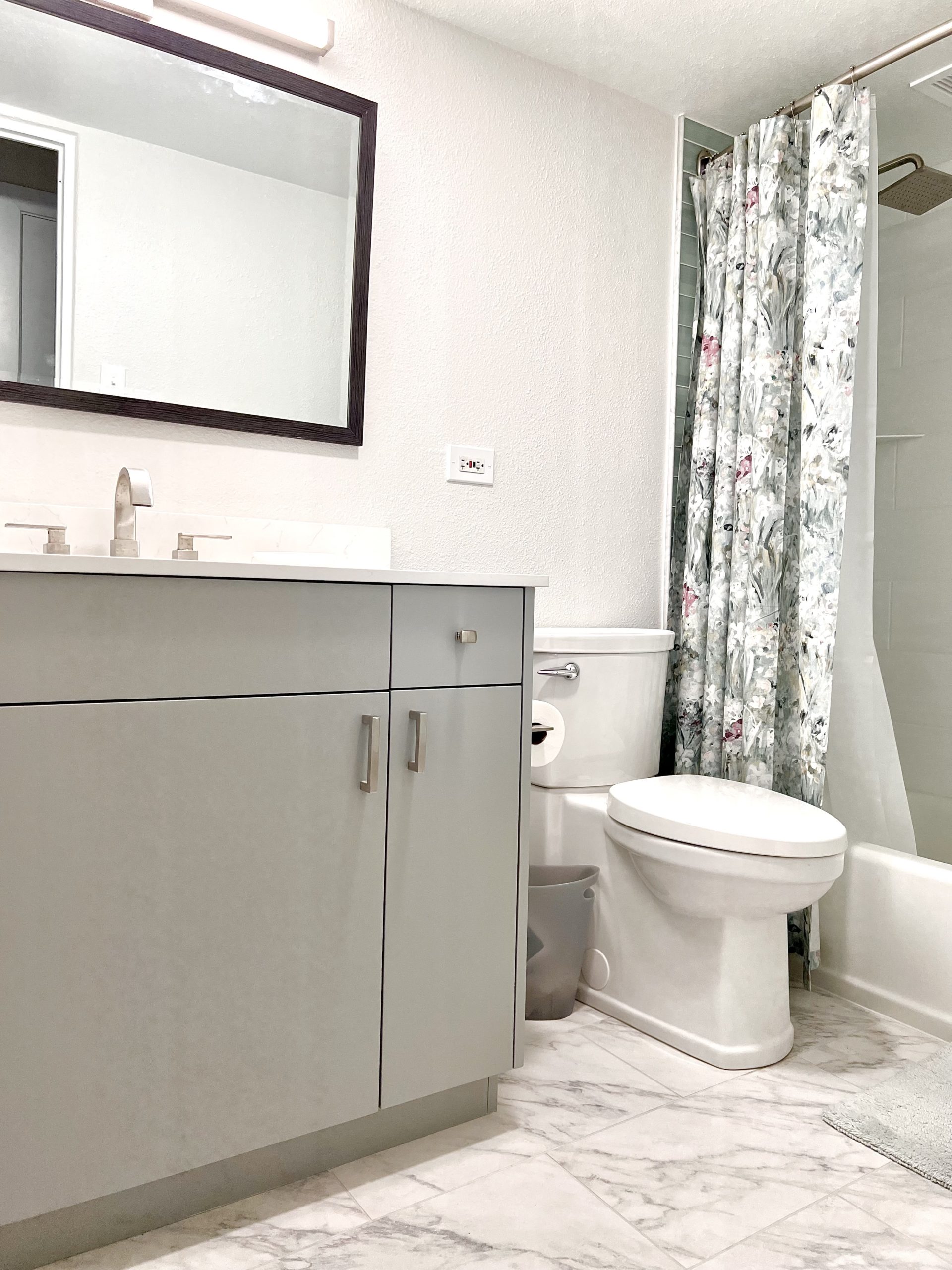 Powder Room and Bathroom Remodel
In both the powder room and bathroom remodel, the team replaced tile flooring and the wall tile. The bathrooms were outfitted with marble white tile on the floors offering a bright lift in the space. The tenants also chose new wall tiles that rhymed with their selections in the kitchen with a refreshing green palette. Overall, Sustainable Design Build believes these two updates came out great adding to the overall success of the project. 
This high-rise condo remodeling project was a great opportunity and Sustainable Design Build is happy to provide services just like this all over the Denver neighborhoods. If you are interested in updating or remodeling your home, feel free to reach out to us any time for a free consultation and estimate!
Connect With Us
Planning your next renovation, or maybe you are looking to do a complete remodel for your home? Whatever the task, it can't hurt to ask. Reach out to our team through this form.
We can schedule a free consultation and discuss everything you need to get your project moving in the right direction. Did we mention, it's absolutely free?