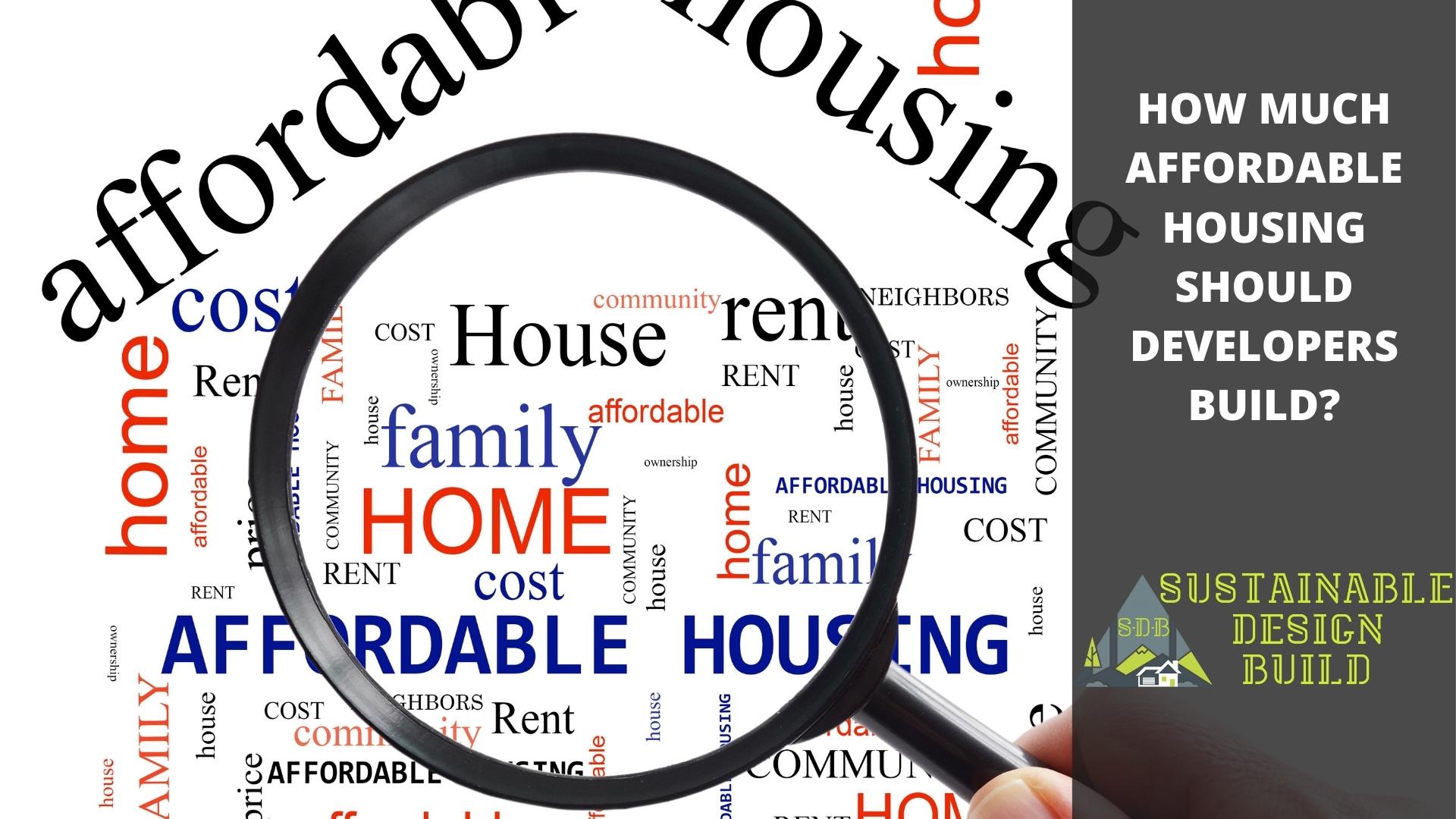 Denver has been seeing increasing pressure from the housing market as community prices continue to strain residents of Denver. According to Denverite, the city doesn't have enough market-rate housing for people near the area's median income. Denverite's recent article states that the rate for Denver rests explicitly at the level of $94,320 for a three-person household. There are not enough income-restricted or appropriately priced homes on the market to support the hard-working demographics of Denver. The city has been working on a plan that will increase efforts to affordable housing and enlist the help of its Developers and Builders.
City Planning and Development Seeks To Have Developers Pitch in More 
Britta Fisher, the head of the Department of Housing Stability, was recently interviewed, "One in three households in Denver struggles with housing costs, and 46,000 are paying more than half their incomes toward housing. These are our restaurant workers, childcare providers, and social workers – the people who make our city run." The city has many ways to address the housing crisis, but the most recent step has its sights set on building affordable housing. The City's Planning and Development department hopes to increase specific responsibilities/requirements of Denver developers constructing commercial, residential, and multi-family buildings. Developers will now have an increased necessity to allot a set amount of income-restricted units within their new commercial and multi-family buildings. Suppose developers choose not to include these income-restricted units. In that case, they will have to pay an increased linkage fee to the city, funding the city's affordable housing initiatives. 
The Proposal Aims to Require More On Those Who Build in Denver
The proposal aims to create a more mixed-income housing community throughout Denver. The proposal should ensure that Denver retains necessary citizens who are considered essential workers or the backbone of Denver's neighborhood. They range from teachers, firefighters, restaurant servers, and more. Having community developments and affordable multifamily housing will keep these basic demographics local. The goal is to ensure that all new development in Denver will lead to more affordable housing. 
What is the goal?
"Mandatory affordable housing ties the creation of new market-rate housing (commonly serving higher-income households) to the creation of additional affordable, resulting in mixed-income developments and neighborhoods citywide. Understand that these policies will have an impact on home builders, the proposal includes zoning and financial incentives to increase the supply of housing and mitigate costs."
What is the requirement?
There are multiple options for builders. Based on the cost of the area the new project is being built and the AMI (area median income), the income-restricted housing is dedicated to aiding.
The City Community Planning and Development Department will also incentivize developers to allot more of their projects to income-restricted housing with permission to build higher than zoning permits, parking exemptions near transit, and exceptional permit reviews.
Not all developers want to build or include units for new income-restricted housing, and some developers will not have the ability to at all. For this reason, developers will have the choice to pay a "fee-in-lieu" Developers who choose not to allot units for income-restricted housing will pay the fee that costs between $250,000 and $478,000. 
The proposal includes "discretionary agreements" developers could strike with the city to benefit Denver's housing goals. Those might consist of offering land for an income-restricted housing project instead of building a specific number of units, building an off-site income.
Connect With Us
Planning your next renovation, or maybe you are looking to do a complete remodel for your home? Whatever the task, it can't hurt to ask. Reach out to our team through this form.
We can schedule a free consultation and discuss everything you need to get your project moving in the right direction. Did we mention, it's absolutely free?
Schedule a free consultation