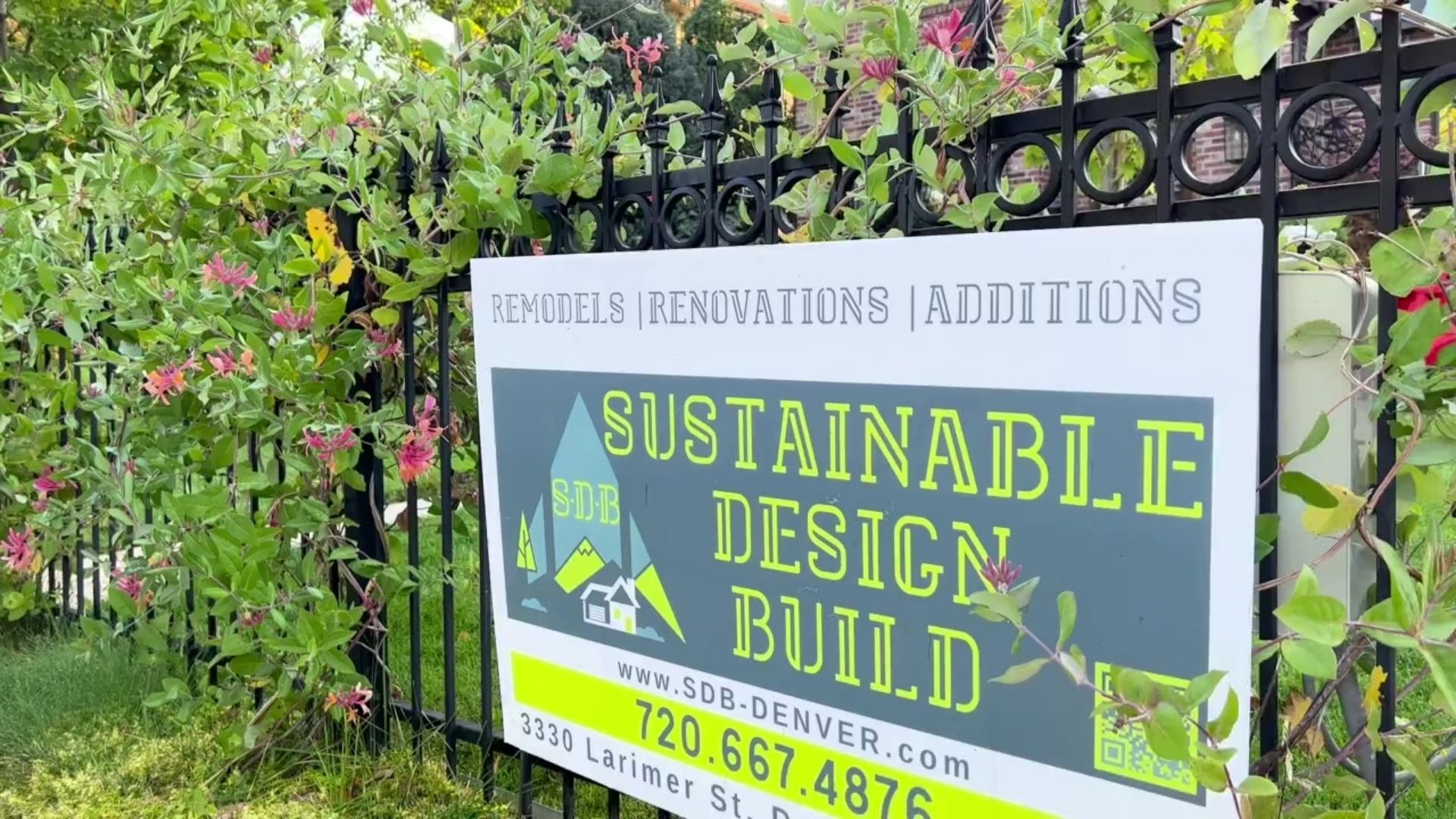 *For more information please visit Denver's Community and Planning Website or your respective municipality's resource.
Denver zoning covers various categories and requirements for all structures, homes, and businesses to fall under when it comes to community planning. That said, a large amount of information can be overwhelming for the casual homeowner and un-initiated developer. First and foremost. What is Denver Zoning? Denver zoning in the simplest terms is the criteria Denver's community planning and development sets to determine what can be built and where. For a homeowner, builder, or developer to confirm these criteria and see what their property lot is zoned for, they will need to request a Denver Zone Lot Verification from the Community Planning and Development Department.
High Volume of Construction Projects In Denver
Denver's Community Planning and Development services have been dealing with an unprecedented volume of project submittals for the last couple of years. Combined with a workforce shortage and now a new policy to delegate plan reviews to a third party the department can only quote enormous wait times for permit approval. Previously, requests for zoning information about a property lot were simple inquiries via email. Now, Denver's building department is requiring a new process and fee. Anyone who needs information about their property lot's zoning will need to request a Zoning Research Letter from the city's website.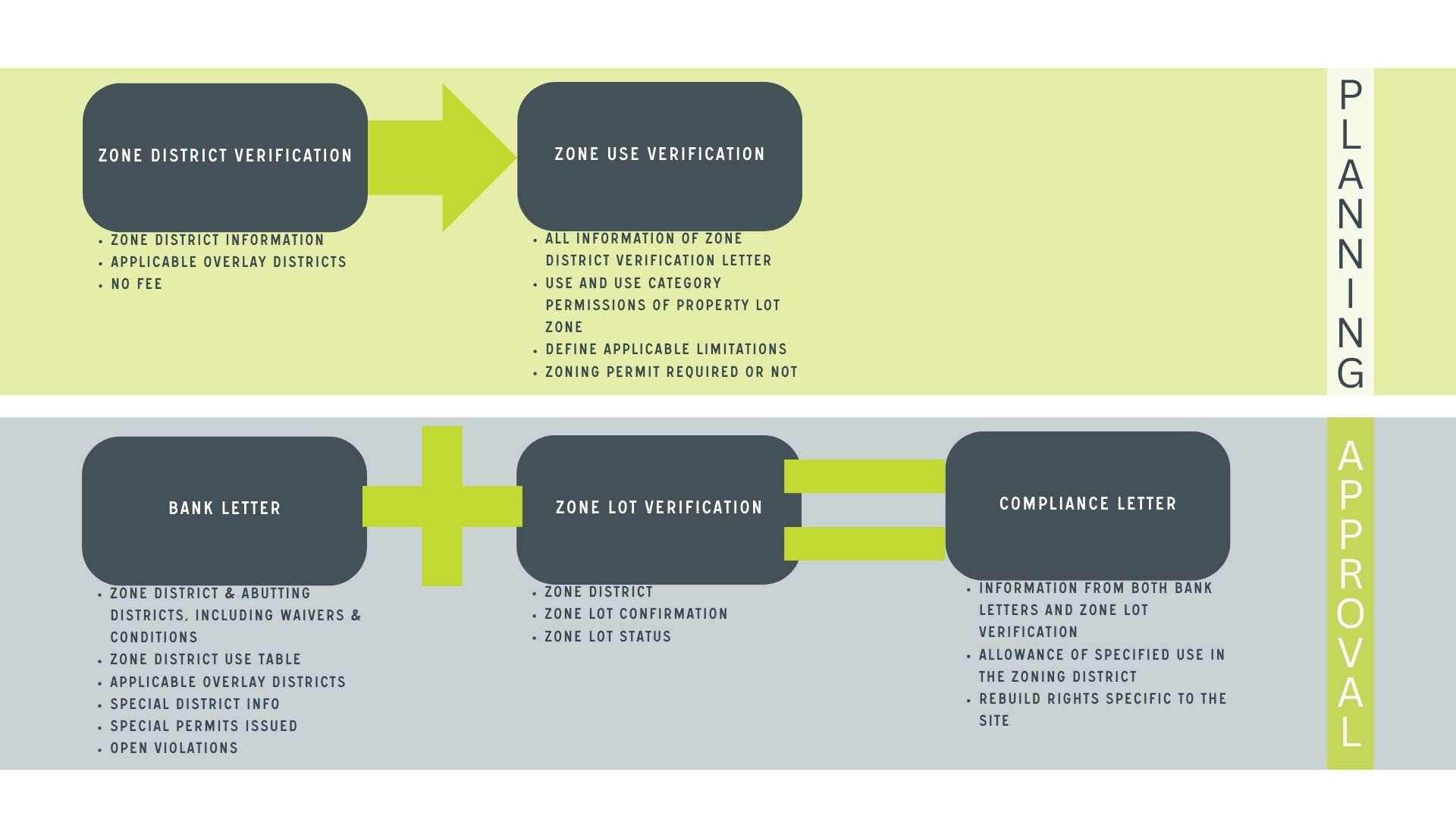 Requesting Denver Zoning Research Letters
Community Planning and Development Services now requires a simple process to obtain information about a property lot's zoning. 
Follow Denver's website to the appropriate portal or webpage through

Denver's E-Permits

. Log in or create an account.

Select Development Services

Select Apply For A Permit

Select Zoning Letters and complete the prompts
What are the Types of Zoning Research Letters Available?
There are many levels to Denver's Building Code and Zoning Ordinance which is why asking for the correct information is important. Denver's Community Planning and Development services can offer property owners and builders the following Zoning Research Letters. It is important to note that all of these letters precede one another to create a Zoning Compliance Letter.
Zone District Verification
A zone district verification letter simply states the official Zone District of the property lot in question. In addition, any possible zone overlay districts will be identified.
Zone Use Verification
A zoning use verification letter will contain the same information as the zone district verification for the property lot but also allows owners or builders to inquire about their potential construction project. The Zone Use Verification letter will identify if the use or category of the construction project is permitted in the property lot's zone district. This will also find any possible limitations such as building standards that will affect the overall construction plan. And finally, it will also confirm whether or not a zoning permit is required for the construction project. 
Bank Letter
This type of zoning research letter will contain zone district information including waivers and conditions related to the property lot. The bank letter will also discover applicable zone districts, and special districts such as landmark review, abutting parkway, design, and view plane information. Also, the city will record any special permits issued to the property lot like conditional use permits, ZPIN, ZPSE, etc. that may affect its current zoning restrictions or allowances. This will also confirm if the property is part of Site Development Plans or Planned Development Group.
The city services do require a surcharge of $50 to perform this research and letter.
Zone Lot Verification
The zone lot verification letter will contain the following information:
Zone district

Zone lot confirmation

Zone lot status
According to Denver's Community and Planning department, this service will cost $33 per hour of research, with the first hour free.
Compliance Letter
This is the culmination of all of these letters and will contain all of the information found in both the Bank Letter and Zone Lot Verification letter. In addition, the information regarding allowances for specficifi9ed use in the zone district and confirmation of primary use by the city. 
$50 + $33 per hour of research.
Why do I need Zone Lot Verification?
All of these zoning letters exist in order to answer whether or not a proposed construction project is plausible. Starting from the smallest, a private homeowner or developer can determine if their lot will support their goals. After, the following letters act as recorded proof to the city and county development services that the property lot is within code regulations. In summary, if a lot is looking to expand with an addition, create an accessory dwelling unit, building a custom home or structure; confirming the zoning will be among the first items done.
Sustainable Design Build can help
A lot of nuances exist within Denver's Zoning Code and Sustainable Design Build understands that can be a lot for any client to take on their own. SDB's Design-Build process anticipates those requirements including the zone lot verification letters. Our team will be able to swiftly discover zone information and make sure the project moves along the next steps accordingly.
Connect With Us
Planning your next renovation, or maybe you are looking to do a complete remodel for your home? Whatever the task, it can't hurt to ask. Reach out to our team through this form.
We can schedule a free consultation and discuss everything you need to get your project moving in the right direction. Did we mention, it's absolutely free?