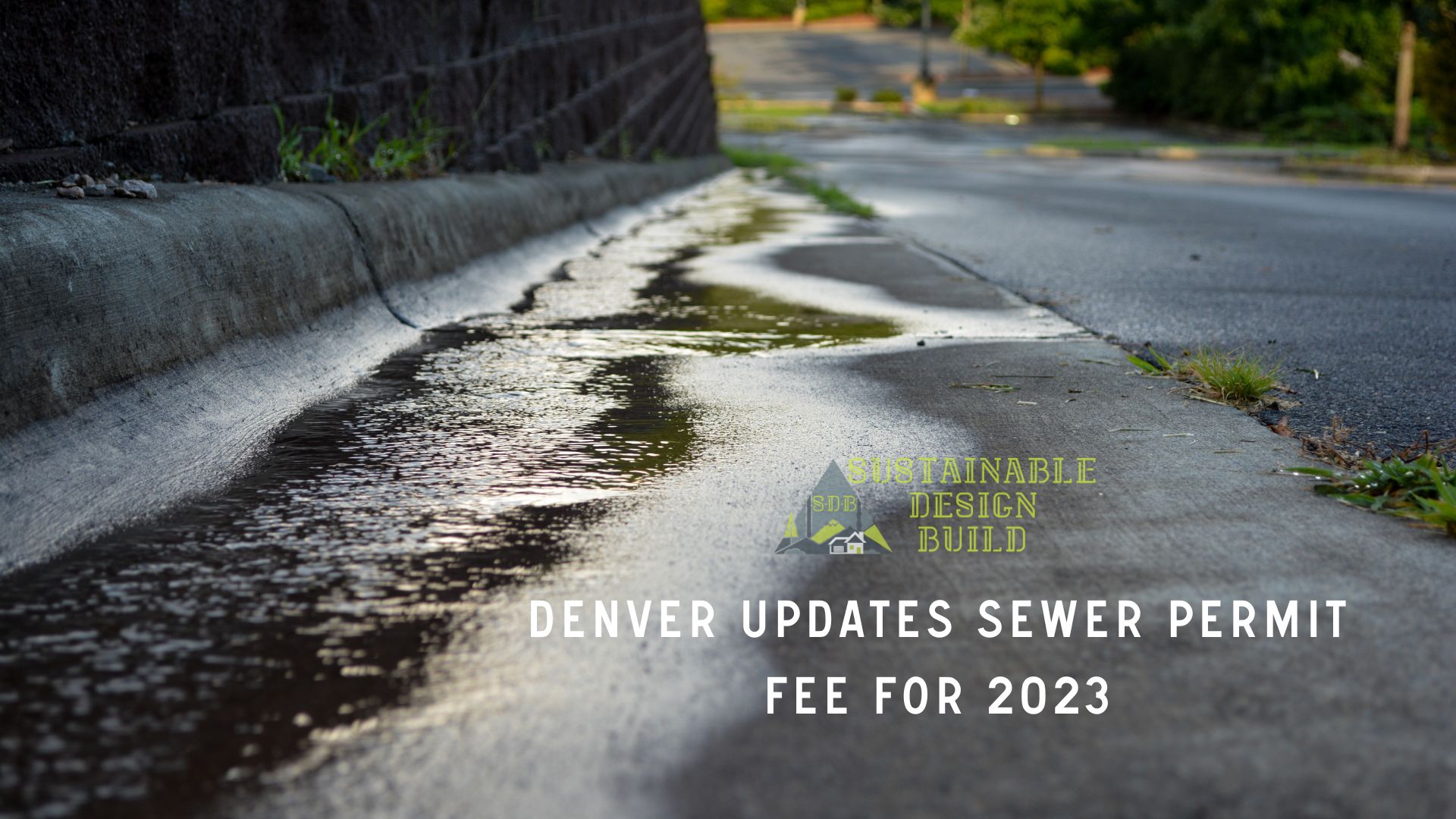 The city and county of Denver have construction companies go through many different departments for various approvals. All of these approvals are intended for homeowners and end-users at the end of the day so that the finished construction is safe and up to code. It is not uncommon for updates on these requirements to come around every other year. The City and County of Denver have updated their Sewer Permit Fee schedule for the next year of 2023.
What is a Sewer Permit?
Denver requires all new construction and development to obtain approval from the Wastewater department. Wastewater will review the proposed construction project and determine its effect on the area's sewer lines. In addition, the sewer permit fee will review the following:
Sanitary sewer lines

Storm drainage lines

Drainage channels

Water quality facilities
A sewer permit fee will be issued once the new demand for resources is determined within guidelines.
Why is there a Sewer Permit Fee?
The Department of Transportation & Infrastructure (DOTI), is responsible for Denver's infrastructure and roadways. The sewer system in Denver also falls under that category and the responsibilities of DOTI. Whenever a Developer or homeowner wants to complete new construction, that structure needs to be tied into the Sewer service. The process of doing this is fairly straightforward but the clerical requirements are extensive. The SUDP Permit is an official approval that homeowners and Developers need when following the steps for a Building Permit from Denver.
Every year, wastewater permitting from the Department of Transportation and Infrastructure (DOTI) adjusts SUDP fees to account for inflation. Please note that all SUDP permits issued and/or paid for on or after January 1, 2023, will need to follow the new fee schedule.
Do I need a Sewer Permit to build?
Before any building or construction may begin, a developer/owner must provide adequate storm and sanitary sewer services to the development site. 
How does this affect my project?
If you are a homeowner or developer looking to obtain a building permit, the new fee schedule will affect projected costs. If you are able to obtain a SUDP permit before 2023, the old fee schedule will be honored. However, if you are obtaining a SUDP permit after January 1st, 2023, the new permitting fee will apply.
Have more questions about the sewer service and SUDP for your project's construction? Sustainable Design Build has years of experience developing and building within Denver. Our team can answer any questions you may have about this particular part of the building permit process. Feel free to contact our office or send a message anytime.
Connect With Us
Planning your next renovation, or maybe you are looking to do a complete remodel for your home? Whatever the task, it can't hurt to ask. Reach out to our team through this form.
We can schedule a free consultation and discuss everything you need to get your project moving in the right direction. Did we mention, it's absolutely free?