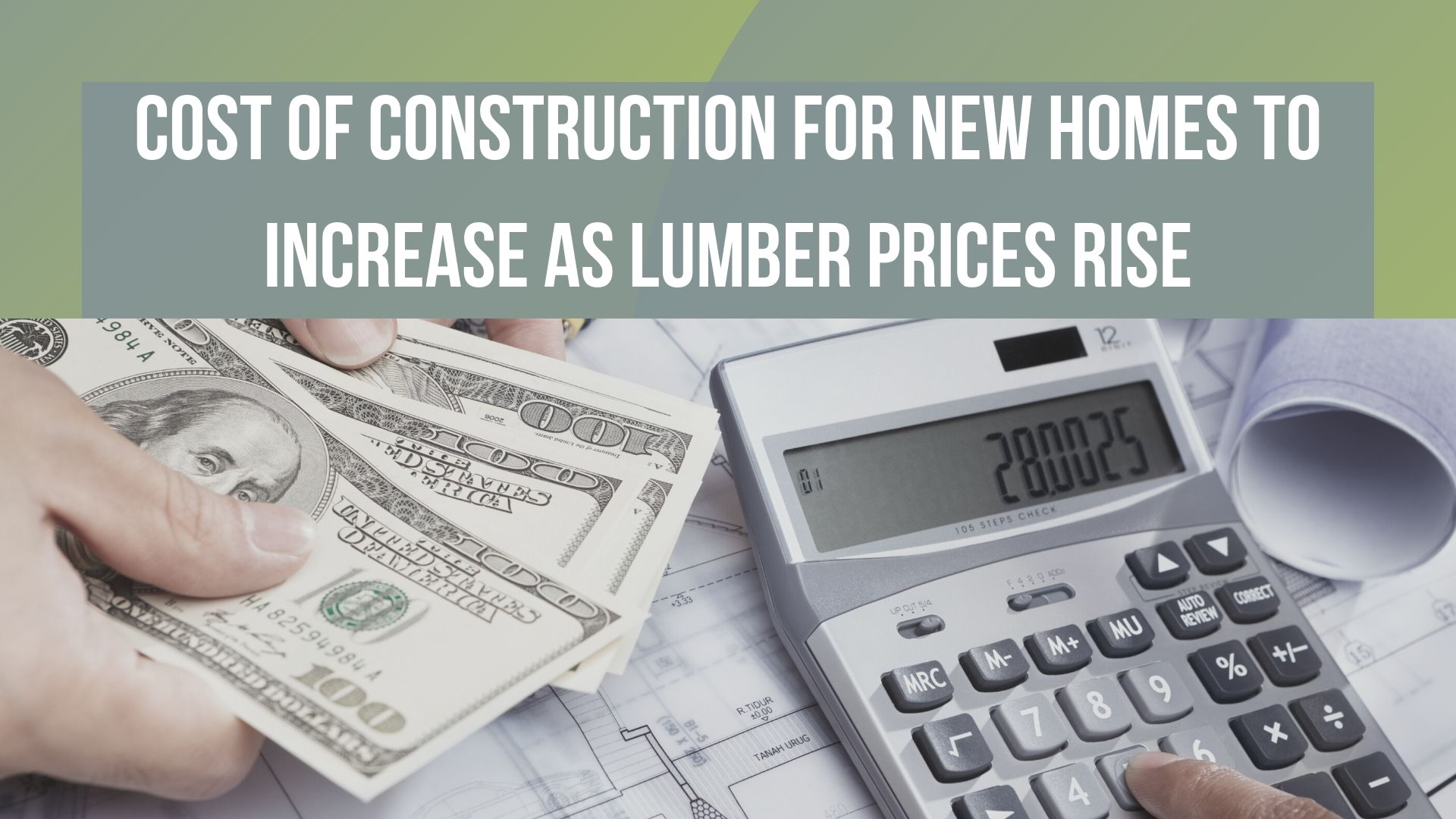 The National Home Builders Association says increasing prices could cause the price of construction for an average new single-family home to increase by more than $18,600. Costs for residential construction of single-family homes and custom homes are once again experiencing serious rises in material costs across the nation. Pricing for the OSB board a couple of years ago was priced at $8-$9 a sheet. But now, builders and homeowners have seen the cost of the board to go as high as $50-$55.
Lumber prices return to near 2021 highs in 2022
Last May in 2021, lumber prices in commodities saw all-time highs causing stress and rippled effects across the nation. A few months later that prices saw a sharp decline and even returned to previous price levels giving builders and homeowners some room to breathe. The reason for last year's price volatility was a unique combination of supply chain issues and COVID-19 factors. However, despite the visits back to 'normal' prices, lumber costs started to rise in late 2021 again and now have reached $1227.90 with a 52-week high of $1670.50.
Source: https://www.nasdaq.com/market-activity/commodities/lbs
Single-family home prices are affected by more than material costs
According to the National Association of Home Builders following a Washington Post article, low inventory and strong demand should continue to propel the home-building industry in 2022. The larger problem is that fundamentally there is a lack of existing home inventory. With persistent supply-side problems, the speed of construction for new home construction and construction, in general, will be limited. It is taking longer to build and it is costing more, following the article the Biden administrations doubled the tariff on Canadian lumber which raised costs on raw materials. In addition, using the Producer Price Index for inflation data, the prices rose 19 percent year-over-year. 
Labor Shortage, Remodeling Boom, and Rent Increases
The effects of the lumber prices merely play a single role in a complex net of actors that contribute to the construction industry. Other factors are combined together to create a unique landscape that will ultimately affect the end-user or homeowner. America is still in the throes of the 'Great Resignation', the pandemic variants continue to ravage safe work, and the interest rates from the FED are starting to rise after lows for the last couple of years. Just some of these concerns are:
Shortages of skilled labor persist. More than 400,00 jobs are open in the residential construction industry on top of the fact that NAHB estimates the construction industry needs to add 740,000 workers a year to make up for retirements and the industry's growth.
Rising home values have increased equity, which will continue to fuel the remodeling boom. After a 10 percent growth rate in 2021, it will cool to a 6 percent gain in 2022. 
There is also a forecast of 6 percent growth for apartment construction, noting that in the multifamily space, 95 percent of the construction will be for rent. Typically, that number is around 80 percent. 
Natural disasters also increase demand
In an interview from ABC 7 News, Sheldon Yellen of Belfor, an international disaster response company based in Livonia, states that increases in natural disasters are also increasing demand. Concerning the global markets, natural disasters increased demand for Belfor's services and they have claimed their need for materials is up about 22 percent. There is a possible impact on the amount of work that is going and required because of wildfires, hurricanes, and tornadoes. Even here in Colorado recently, suburban areas in Boulder and Superior suffered sizable losses to wildfires due to an unseasonably dry winter.
Despite everything, construction for the future still looks strong
Regardless of the reasons, the prices of homes are increasing. But the increase in price is not as insurmountable as it seems. Homeowners and builders alike already weathered the sudden spike in costs from last year. As it stands now, these factors are yet to maintain a lasting hold at these premiums. Homeowners and builders alike should not be dissuaded from constructing their homes. With increased costs, there will be increased value.
Connect With Us
Planning your next renovation, or maybe you are looking to do a complete remodel for your home? Whatever the task, it can't hurt to ask. Reach out to our team through this form.
We can schedule a free consultation and discuss everything you need to get your project moving in the right direction. Did we mention, it's absolutely free?
Schedule a free consultation