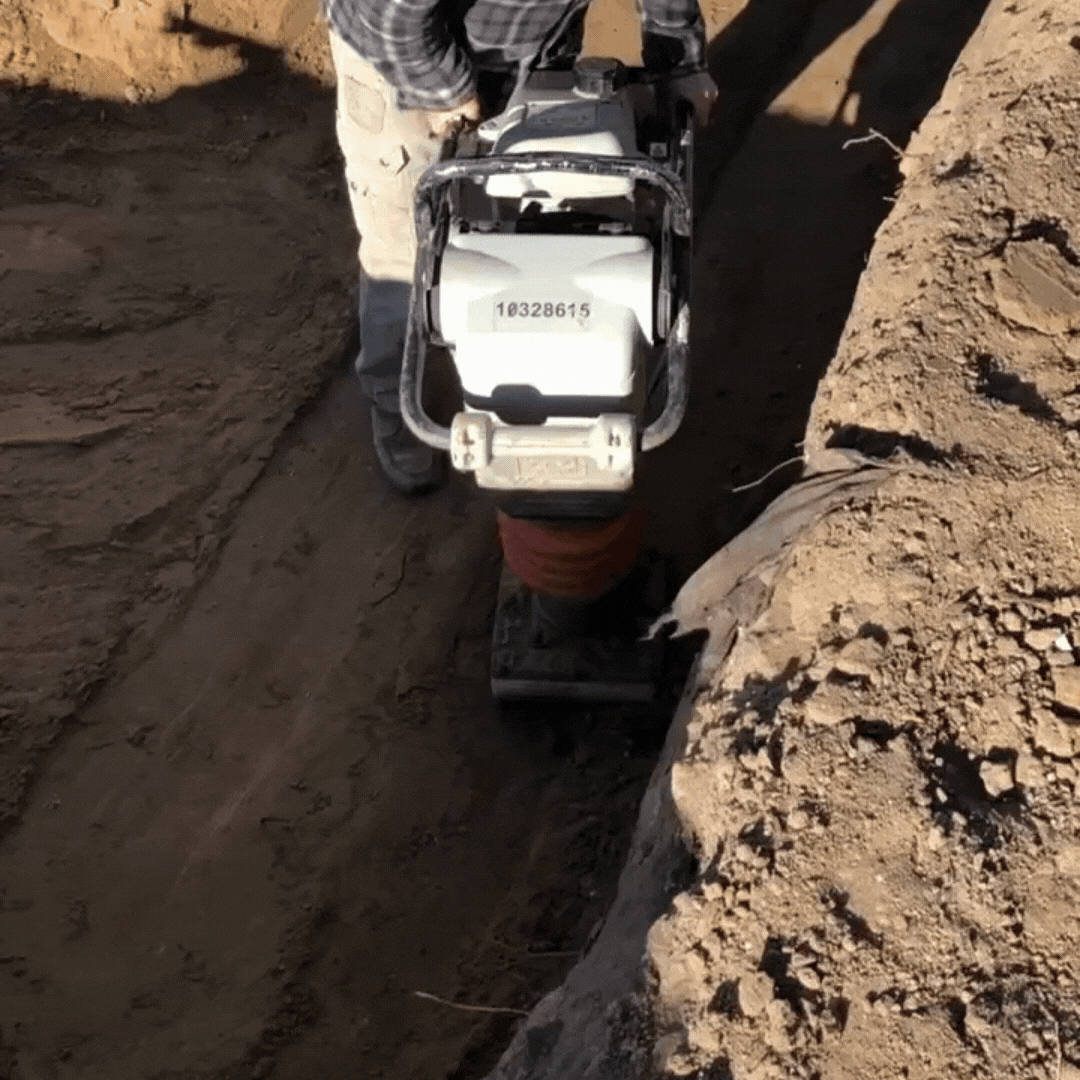 While perusing our site and our blog content, you might have noticed that a key component of the popular Accessory Dwelling Unit construction service we offer, relies heavily on a foundation. Any living space in Denver will be required to have a foundation supporting it, and that includes ADUs. This also happens to be an area of confusion when it comes to ADU Garage Conversions, as homeowners sometimes mistake a concrete slab on grade (that their current garage is sitting on) with a concrete foundation.
What is a foundation versus a concrete slab?
A foundation will be secured deeper into the soil of the property for structural purposes and also creates a suspended area  or crawlspace so that utility lines (mainly water) are not touching the ground. The purpose of a concrete foundation is two-fold and more, for structural and weatherproofing purposes of your Denver home. A concrete slab on grade, is well just as it sounds, a large slab of concrete poured on top of a flat grade. A concrete foundation will have much more requirements involved than a concrete slab.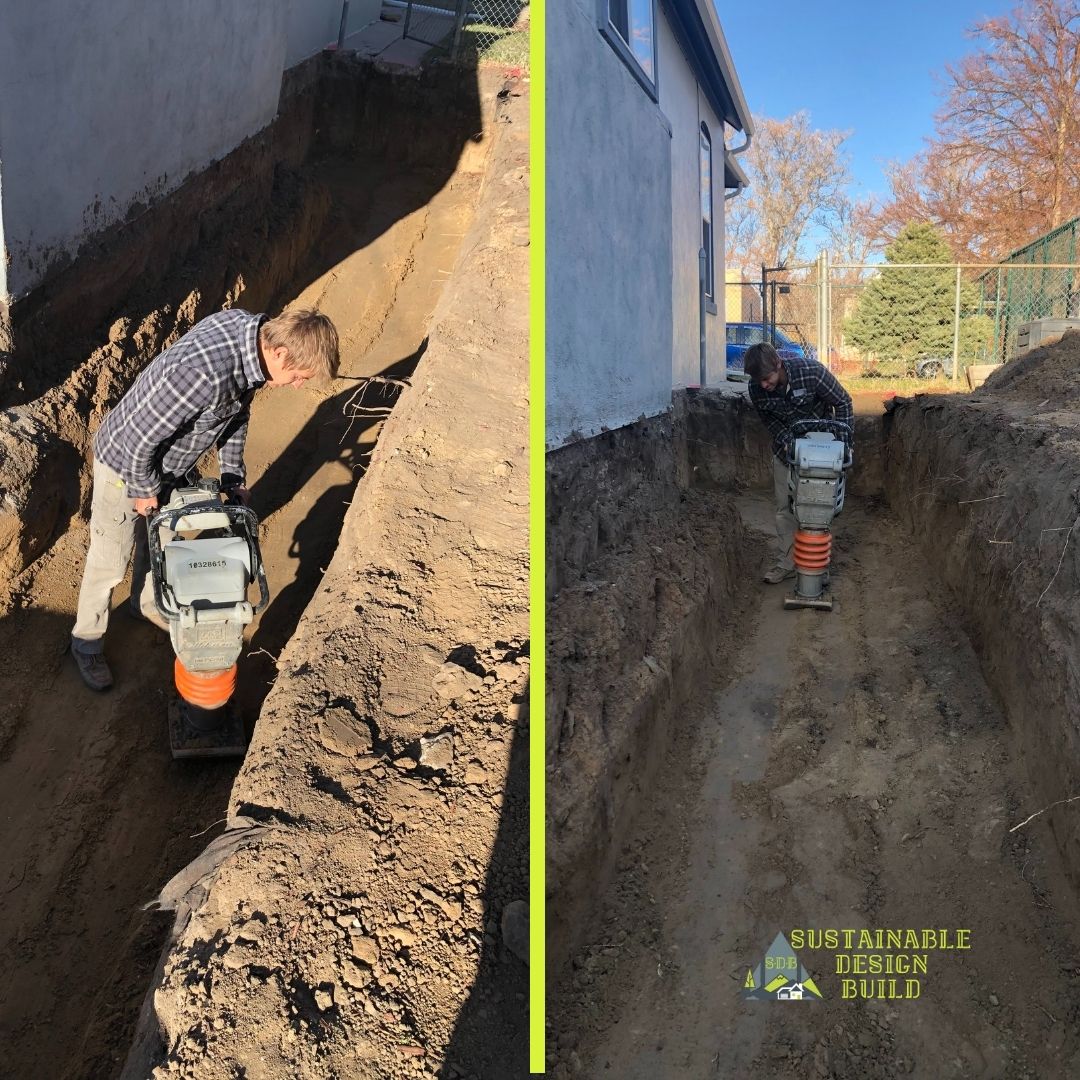 Installing a concrete foundation
Installing a concrete foundation is a large undertaking. And as we see here during one of our ongoing projects, the space where a foundation is going needs to be just right. Our team member here is compacting the soil with a 'jumping jack' so that it will measure the proper density and PSI to support the foundation. This is just one step to this very vital phase of your ADU or even addition construction!
Get Layouts, Plans, and Permits.

Demolition

Clear and grub site 

Excavate 

Soil Compaction (as we see here)

Contact Soils Engineer for soil compaction testing

Get Soils Engineer Approval

Set foundation forms

Contact Structural Engineer for foundation form check

Drill and pour caissons

Pour foundation

Cure foundation and Remove Forms

 Final Engineer Check
Wow, a foundation is much more than pouring some concrete! A lot goes into adding more livable square footage to your home. So keep in mind when you are embarking on your home improvement project that having design-build companies or contractors who understand this process is vital. Ask questions, even quiz them to make sure you can gauge the know-how and their process for your project. This way you as a homeowner can rest easy knowing your ADU construction or Addition, or even custom home won't have any hiccups at this beginning stage of a project. 
Connect With Us
Planning your next renovation, or maybe you are looking to do a complete remodel for your home? Whatever the task, it can't hurt to ask. Reach out to our team through this form.
We can schedule a free consultation and discuss everything you need to get your project moving in the right direction. Did we mention, it's absolutely free?
Schedule a free consultation