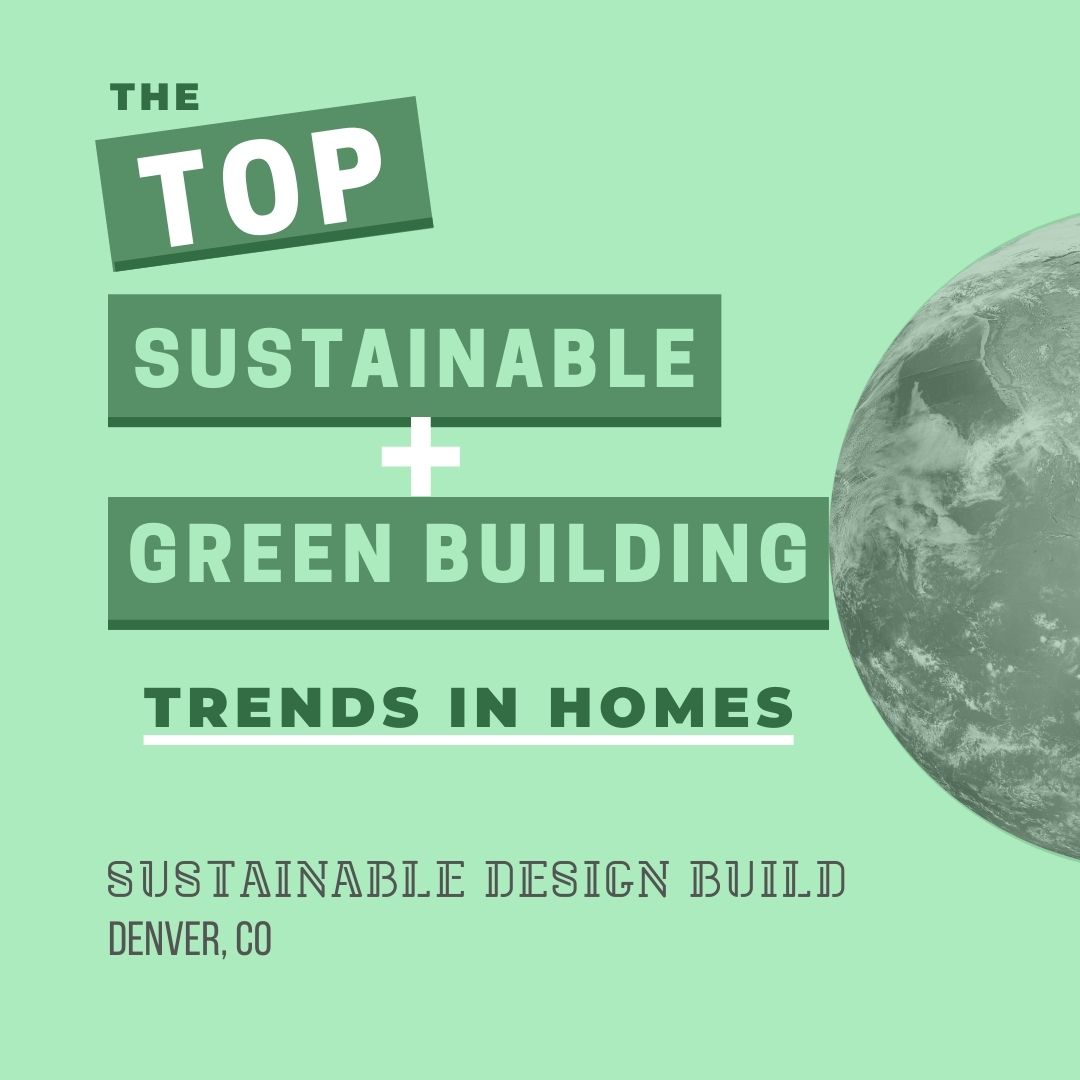 Recently, the National Association of Home Builders (NAHB) has announced the top trends for Sustainable and Green Building in homes all over America. This follows a study revealed during 2021 IBSx Virtual Experience which details, energy efficiency in homes have been becoming the primary driver in homebuying decisions and preferences. From the Summer of 2020, a survey including over 3,00 home buyers, both recent and prospective, have mentioned they prefer their homes to include eco-friendly components and designs. Of these designs the most popular eco-friendly, sustainable and green building designs were:
ENERGY STAR-rated windows and appliances

Efficient lighting that uses less energy than traditional bulbs

ENERGY STAR rating for the whole house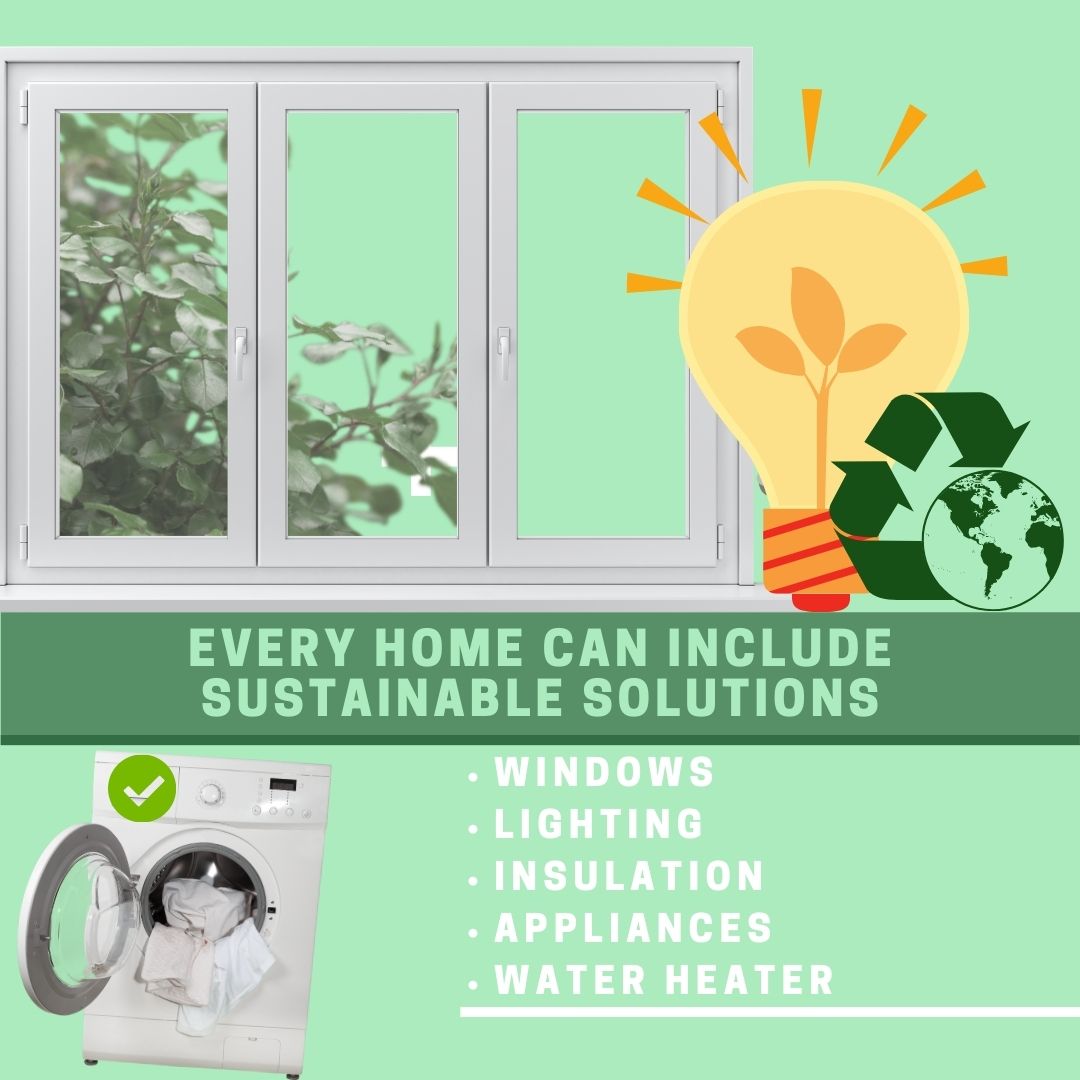 There is something for every home to include Sustainable and Green Items
From old to new, any home can find ways to become more sustainable and eco-friendly. With a little research, homeowners can improve their properties with conscious designs, installations, and replacements. Of the most common for homeowners, windows are arguably the most noticeable change you have installed. Replacing outdated windows can provide great savings in regards to HVAC and overall energy efficiency in a house. Newer build homes or even custom build homes can seek a variety of customizations that improve a home's eco-friendliness. For example, a newer build can have its insulation upgraded to make the home more energy-efficient. Or new homes can look to install resource-saving options such as grey-water reusable systems or solar panels. Interesting design aspects custom homes can have include breezeways, which act as exterior passages through a structure to allow natural cooling to occur via wind. Even more, when designing a house even positioning of a home and its openings can make a lasting impact on sustainability and green building.
Design Build Custom Homes Desire Sustainable and Green Building Materials
Many buyers prefer to go green when provided the option, such as incorporating passive solar design (60%) and durable materials (66%) into their homes. Buyers are also willing to invest in features that help lower their utility bills, with the average buyer willing to pay as much as $9,292 more upfront for a home to save $1,000 annually on utility costs.
Buyers are generally willing to spend more green certifications as well, including more than $2,000 upfront for a home certified to an above-code standard for health and wellness — features that have become increasingly important in the wake of COVID-19.
Green and Sustainable Home Features Combat Pandemic and Health Concerns
Examples of features that incorporate health and wellness include zone heating, purified air z
appliances such as UVC fans, indoor air quality sensors, and a connection to the outdoors to help residents live comfortably and safely in their homes. Buyers may not realize that many of these features are also inherently energy efficient, and meet a number of additional housing and lifestyle desires.
Education is the key, all of these practices and options are available to homeowners and prospective buyers every where. Design build, construction, and material companies need to help bring the concept of sustainable and green building options to the forefront for American's to have truly an eco-friendly home.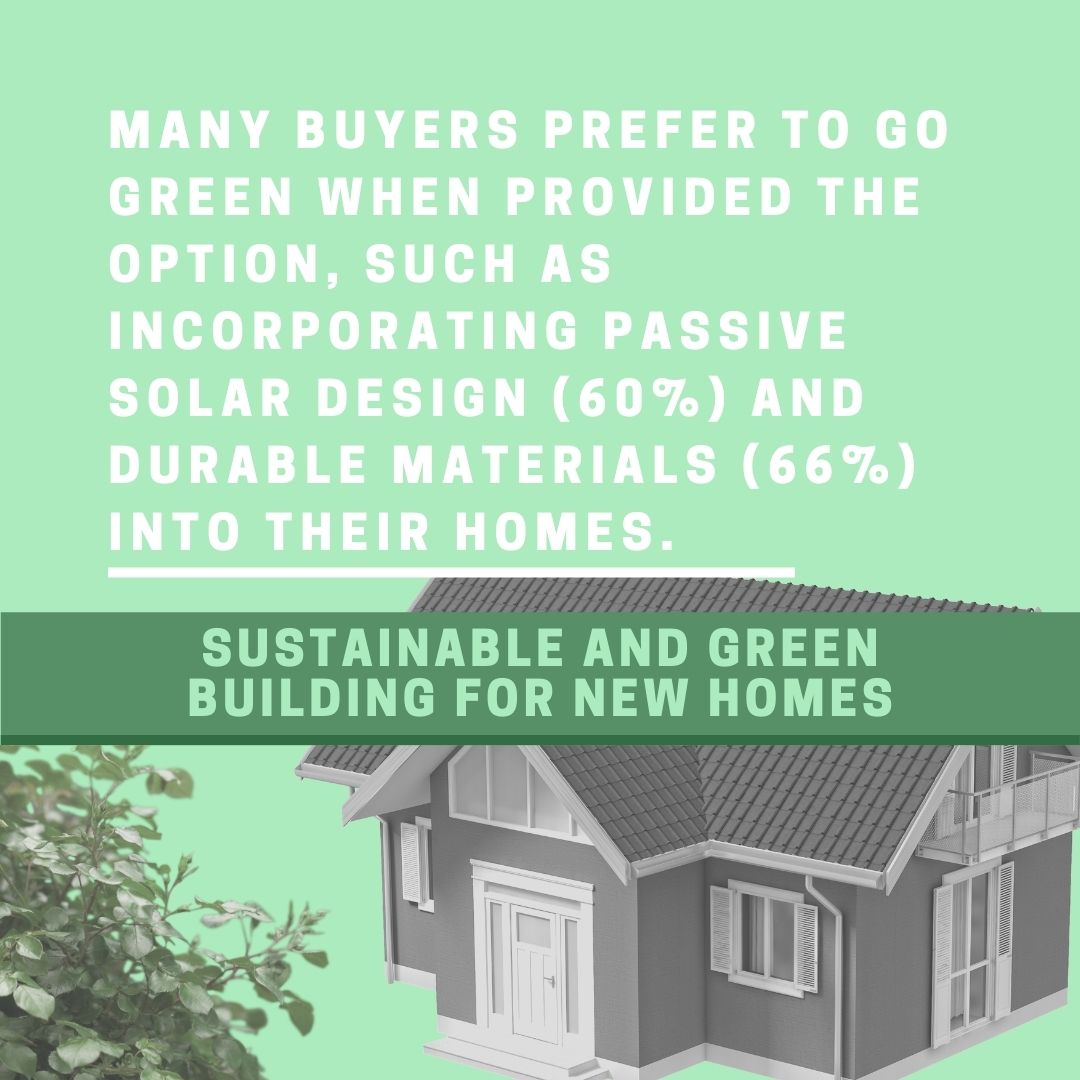 Connect With Us
Planning your next renovation, or maybe you are looking to do a complete remodel for your home? Whatever the task, it can't hurt to ask. Reach out to our team through this form.
We can schedule a free consultation and discuss everything you need to get your project moving in the right direction. Did we mention, it's absolutely free?
Schedule a free consultation