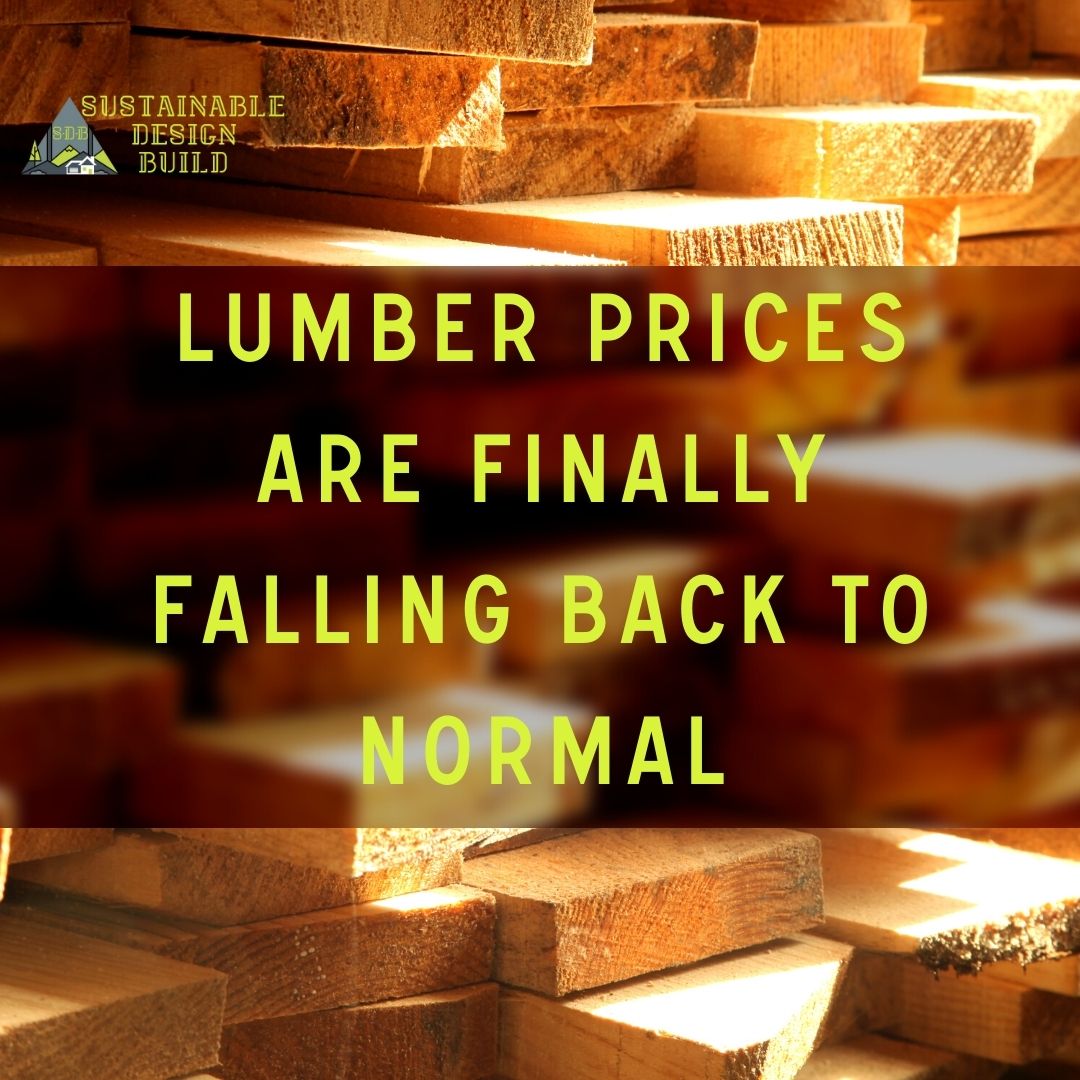 Many are claiming the bubble has burst regarding lumber futures and some other commodities related to home building and new construction. Lumber prices, which have skyrocketed in price over Spring are now finally falling back to the earth. With numbers showing that lumber prices have dived more than 40% in the past month. But what does this mean for building costs for additions, home remodels, and new residential construction?
Price hikes were caused by a nationwide
lumber shortage
To understand where homebuilding costs are right now, we all need to understand what happened with material prices over the 2021's Spring. Following 2020's COVID-19 lockdown, one industry that took off was the construction industry for residential properties. Homeowners who were now facing an extended time inside their own homes became inspired to update their spaces. Along with this, we remember that interest rates from the FED had dropped significantly in response to the economic impact of COVID-19. Combing these low-interest rates, with the want homeowners garnered, and finally solidifying it with lockdown so no one had anywhere else to go created the perfect storm. A storm for home remodeling. The residential construction industry all over the country saw a large boom. Everyone was now building an addition or remodeling their spaces to make their home lives fit their needs while being locked down. But after an extended duration of interest in home building and remodeling, supply chains couldn't keep up. As a result, suppliers of lumber and many other construction-related commodities dried up and the prices skyrocketed.
Homebuilders saw costs increase on their entire project
Homebuilders were forced to tell customers that the price of their new home would be going up by as much as $30,000. According to a custom home builder, he and his clients were blindsided by the skyrocketing prices in material costs. "It was $400 a year ago, and now it's up to $1,200, so it is three times the cost". This was the case for other home builders and families as well, where they had the choice to either bear the brunt of the inflation or call off construction until prices cooled off. A Commodity Pricing Adjustment was most likely given out in large numbers to the existing home building contracts. This addendum, or change order, was the only thing construction companies and contractors could use to make the operation of the project make financial sense to them during the rising costs. 
Other home building materials remain costly
The prices of commodities such as drywall and copper still remain at inflated prices, so even though lumber prices have finally stabilized the overall costs of building a home can remain expensive. Analysts claim that the price increase for homebuilding will not go back down from this but instead will stabilize within the next 5 years. So with that in mind, there is little need to wait to begin construction building costs for additions or custom homes to be stable enough to start again.
Americans are traveling more this Summer, and building less compared to last year.
Americans are getting back to their travel plans as pandemic restrictions loosen, so instead of working on their homes, builders are hopeful that decreased demand will finally mean lower prices for construction. While this won't reduce existing home prices. It should finally offer new home buyers a bit of a break, building costs for additions and new home construction will level out more in the coming weeks.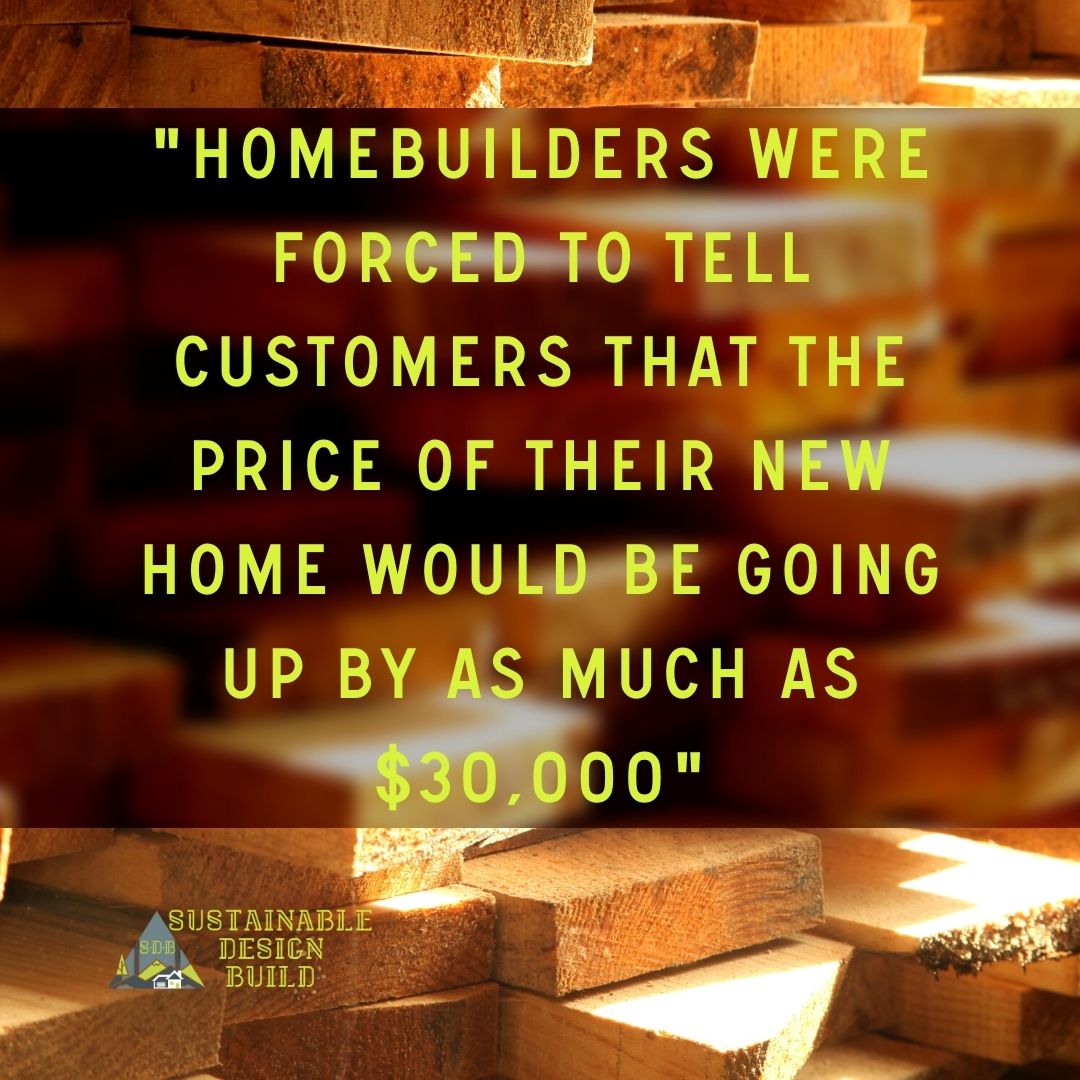 Connect With Us
Planning your next renovation, or maybe you are looking to do a complete remodel for your home? Whatever the task, it can't hurt to ask. Reach out to our team through this form.
We can schedule a free consultation and discuss everything you need to get your project moving in the right direction. Did we mention, it's absolutely free?
Schedule a free consultation