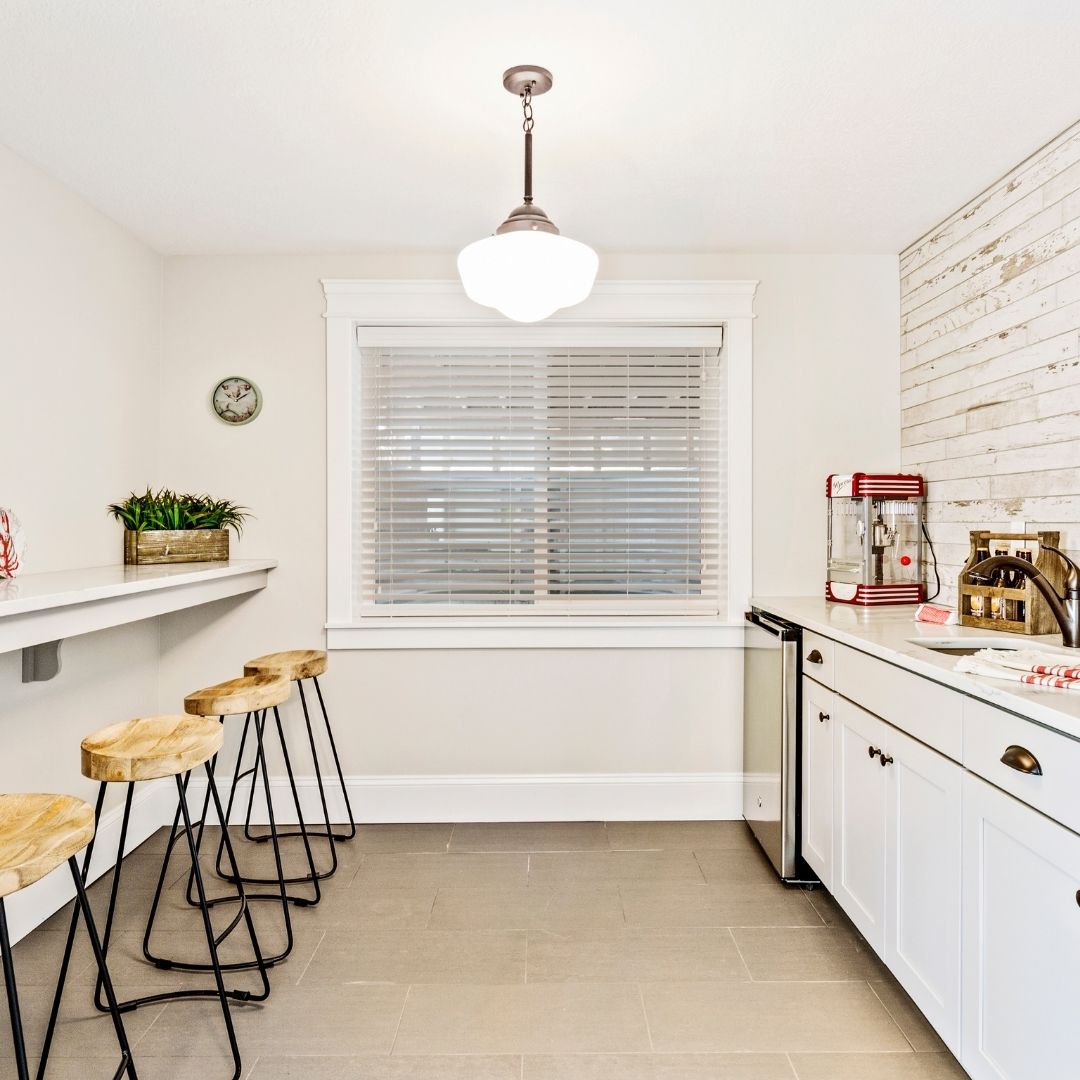 When looking at expanding your home's capacity and livable square footage you undoubtedly came across home projects such as ADU construction. Where a single-family howe creates an entirely new structure on their lot for a detached dwelling. But did you know, that an ADU doesn't have to be detached or even an entirely new structure? You perform an ADU basement remodeling and use what your home already has!
Basement ADU Remodeling / Basement ADU Conversion
Basements are an amazing space for homes. They offer immense amounts of square footage and utility for single-family homes. For some homeowners, their basement goes unused or even unfinished. It makes sense to put that space to work for the betterment of your life and home. That is why ADU basement remodeling is considered the most "practical ADU". ADU basement remodeling projects are unique in that they take advantage of existing home's layout.
Remodeled basements can be brought up to code to create a Basement ADU
Perhaps you already remodeled your basement or added new finishes but want to make sure space is used. Converting a basement into a basement ADU can be done by constructing certain code requirements to the existing floorplan. 
What benefits are there for ADU basement remodeling?
The shell of your ADU basement remodel may already be built, saving you excavation and construction costs.

There may already be water and power to the ADU basement remodel. Even if they aren't already where you want them, it may be quicker, easier, and cheaper than it would be to pull these utilities to a new detached structure.

There may already be a finished space or a "secret ADU" that can be brought up to code and permitted (for instance, if you have a couple of bedrooms, a bathroom, and a utility sink in the basement you're well on your way!) Check out the examples for more on that!

Energy bills may be low because the basement temperature is moderated by the earth.

They provide additional housing in desirable, close-in neighborhoods where there aren't many infill lots. So you may be able to provide your tenant, family member, or yourself with a great dwelling in a place you couldn't otherwise afford to live.

You won't need to give up your yard for a detached dwelling.

They provide

discreet density

on your block without changing neighborhood character (passersby may not even know it exists!)

It may be connected to the house with a single door, making it easy to reintegrate the ADU into the rest of the house if the need ever arises.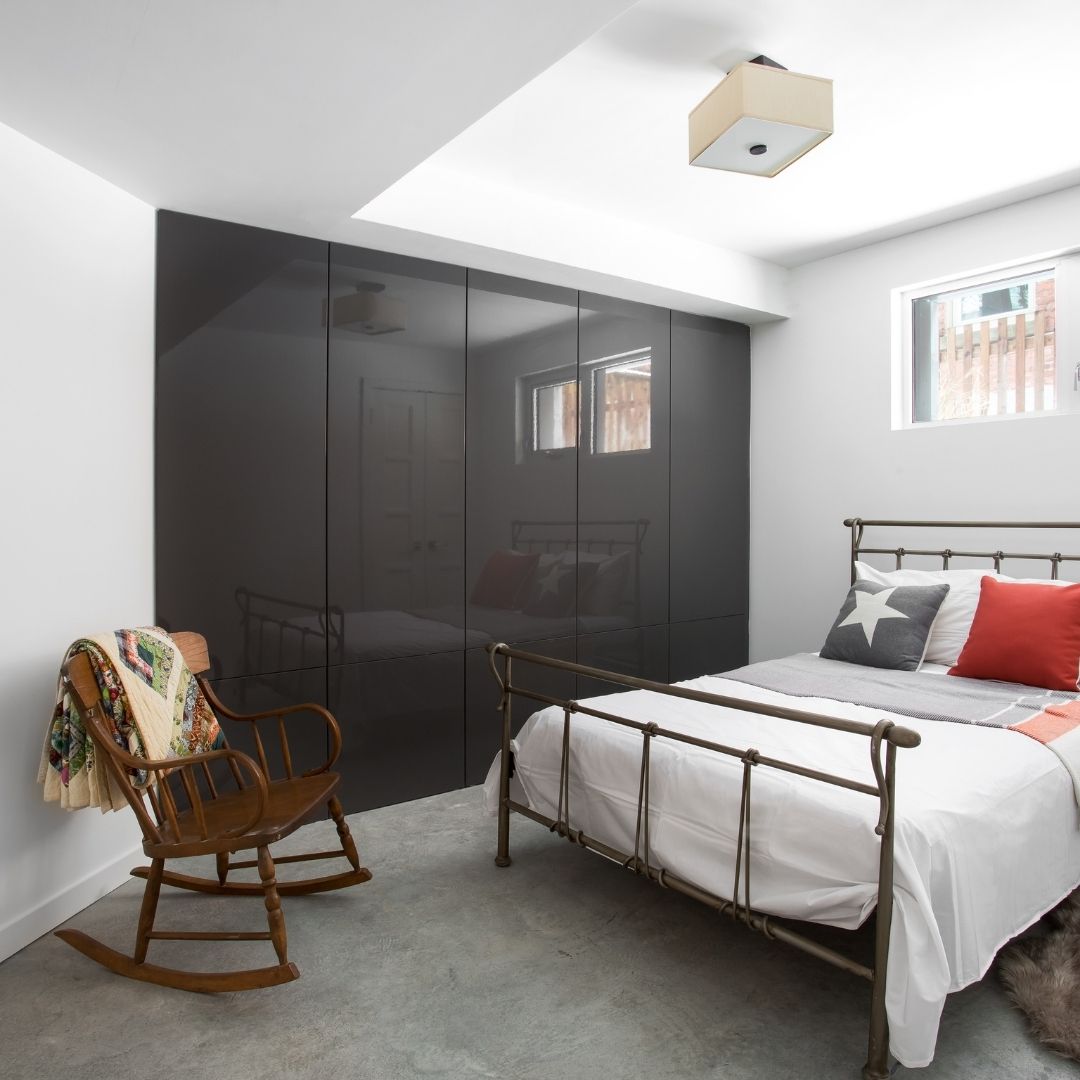 What stops homes from having a basement remodeled into an ADU?
Basement ceiling height – some older homes do not have their basement floor dug out all the way or even have lower ceiling in a finished space. Ceiling heights need to be brought up to current code for older homes.

Exterior Entrance – your ADU basement remodel will need to have its own separate exterior entrance. This can be costly if you need to add a stairwell or dig out an entrance.

Utilities – some utility lines will need to be moved or added in order to accommodate the new basement space.

Drainage and water proofing – you will need to make sure your space is properly drained around the exterior and all water is directed away from your new entrances and living spaces.

Sharing spaces – if you do plan on converting your basement remodel into a basement ADU keep in mind that you would most likely be renting out or sharing the space. That means more people under your roof. 
What if a Basement remodel ADU isn't for me?
That is alright! There is nothing stopping you from remodeling your basement into the perfect space for your home's needs! Sustainable Design Build always encourages homeowners to identify what it is they want in their own home that will make their lives better. A basement remodel or basement finishing project is one of the highest valued home improvement projects. Your Denver home will greatly benefit from a remodeled basement regardless of its intended use.
Connect With Us
Planning your next renovation, or maybe you are looking to do a complete remodel for your home? Whatever the task, it can't hurt to ask. Reach out to our team through this form.
We can schedule a free consultation and discuss everything you need to get your project moving in the right direction. Did we mention, it's absolutely free?
Schedule a free consultation