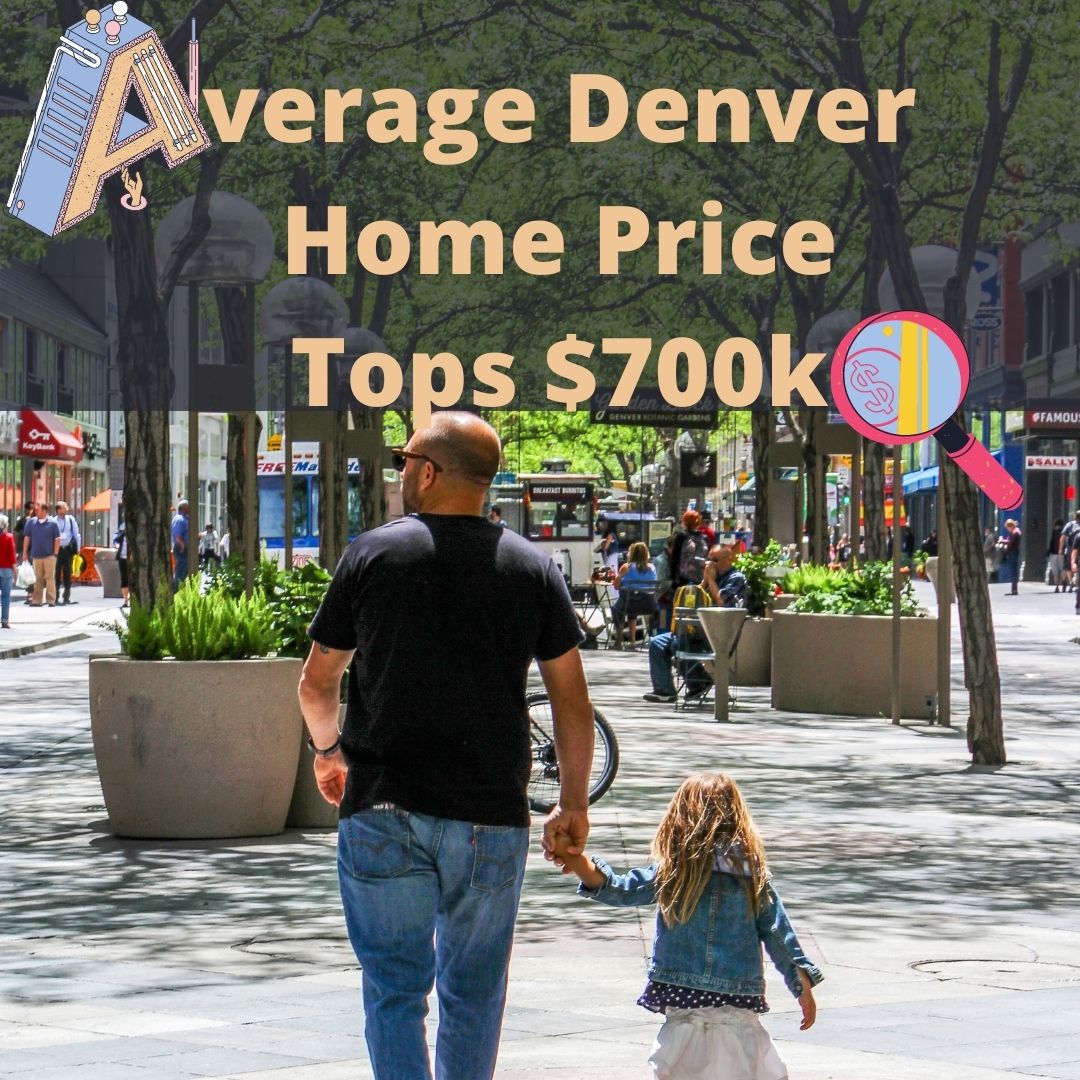 Denver Home Closings Are Up in July 2021 
Thanks to the Denver Metro Association of REALTORS great work, the latest trend reports on the housing market here in Denver have been released. The month of May 2021 has shown us all what an extreme seller's market in the Metro Denver area looks like. Closings on Denver homes are up another 18% even though active listings remain scarce. 
"The Denver Metro's 2021 real estate market has turned into an unpredictable year, lacking seasonal consistency with rainy weather in tow, while prices continue to skyrocket. The area hit a new average sales price record of $700,559 for single-family detached properties."
Denver Housing Market in Crazy Seller's Market
Denver homes have seen a very unprecedented and unpredictable year in terms of selling, buying, and overall inventory. With the country still in the process of recovering from the wake of the COVID19 outbreak, a number of characteristics have put a strain on America's Housing Market. Denver homes are not spared from these extreme conditions. Material costs for new construction, a tight squeeze on inventory, and all wrapped up in economic uncertainty have left the Denver Housing Market in a very competitive position. According to analysis collected by Denver's Westword, The pace of price increases is slowing, suggesting that this crazy seller's market in the Mile High metro may finally be about to plateau, and giving hope to buyers who've had a damnably difficult time landing a home they can afford.
Denver Housing Market is Giving Buyer's Fatigue
Even with the high prices and extreme competition, there may be light at the end of the tunnel for Denver Homes. Andrew Abrams, chair of DMAR's market trends committee, confirms that many house hunters are currently at wits' end. "Buyer fatigue is the most prevalent conversation within realtor circles right now," Abrams states. "Like a marathon, buyer fatigue has slowed people down but has not stopped anyone from crossing the finish line. Interest rates continue to be relatively low and consistent. Listings continue to slowly hit the market, while buyers continue to gobble up properties as soon as they do."
Many were expecting/hoping that home prices and market behaviors would return to normal this year following 2020. Clearly, that has not happened yet but with current stats reported there are hints of the shift finally starting to make its move. Denver homes will be able to return back to normalcy soon. A little more time is needed.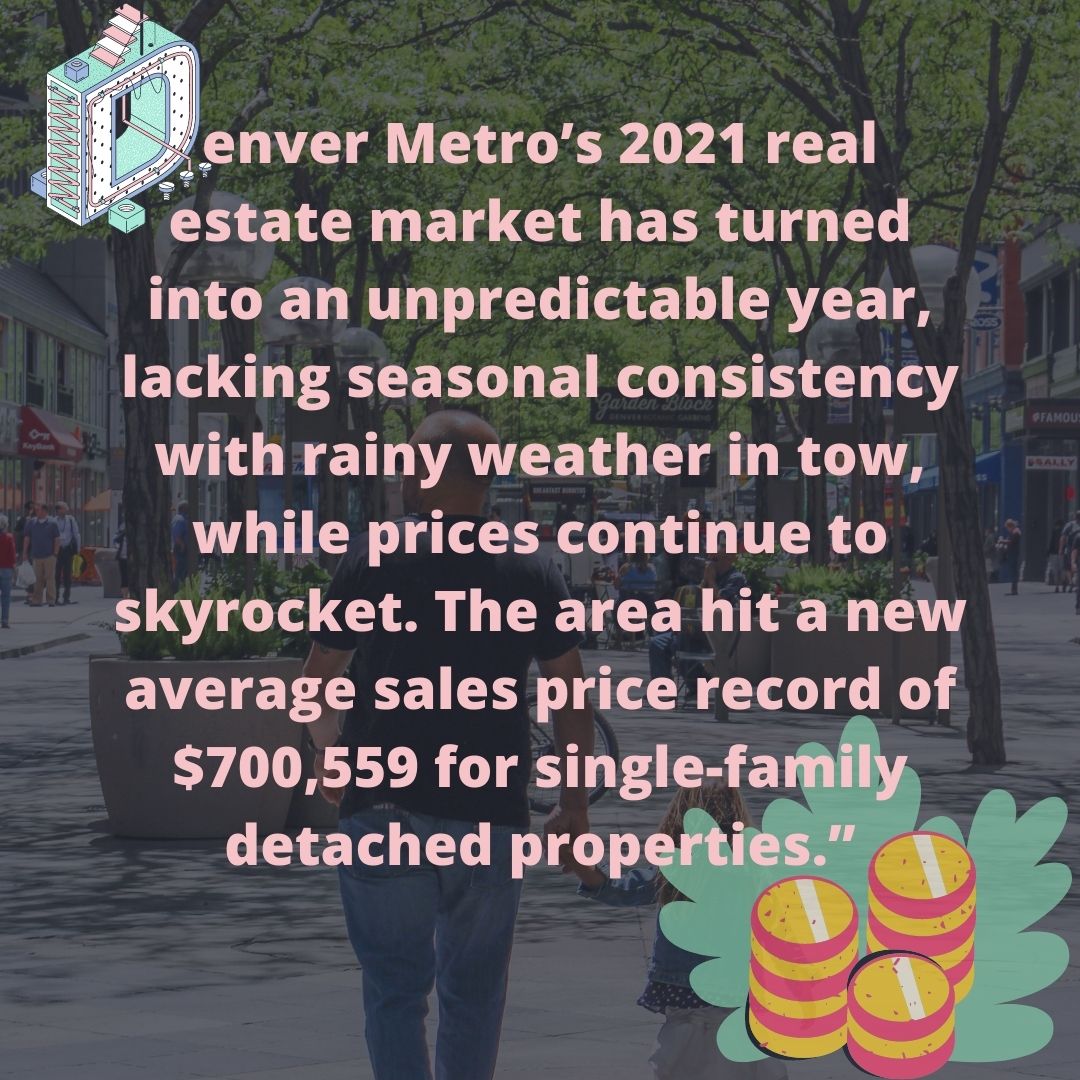 Denver Housing Market Conditions Incentivizes Construction
With the strain on the housing market to provide inventory to meet demand, Denver homes are skyrocketing in price. One way to combat this large spike in price is to meet the demand the denizens of Denver are asking for. This situation is incentivizing commercial construction companies and investors to build more multifamily construction projects. These types of developments have been on a slow downtrend in regards to volume. The obvious conditions from the previous year due to COVID19 made a lull in interest for investors. But at the start of 2021, commercial construction and development teams were seen rallying to build a new series of multifamily commercial properties. However, the recent squeeze in construction materials has put a slight damper on things. The demand for new commercial construction properties is very healthy but the timing is slightly off until market trends normalize. 
Denver Housing Market Encourages Homeowners to Build Additions
Denver homeowners, being in the midst of a very demanding market, are given a rare opportunity. Homeowners can look to sell their homes for top dollar or take advantage of record-low interest rates and improve their current homes to increase their value even more. Homeowners have been inspired by being home more than usual for the last year or so, they have found ways they could improve their current spaces. With additions, ADUS, and home remodels – homeowners are looking to stretch their square footage. With this combined with the rising home value's homeowners are also taking advantage of boosting their homes even more. Overall, now is a good time to consider home improvement. The current interest rates make locking in a loan or tapping into existing equity very profitable. The high demand in the housing market increases the possible equity too. On multiple fronts, the housing market is heating up.
Connect With Us
Planning your next renovation, or maybe you are looking to do a complete remodel for your home? Whatever the task, it can't hurt to ask. Reach out to our team through this form.
We can schedule a free consultation and discuss everything you need to get your project moving in the right direction. Did we mention, it's absolutely free?
Schedule a free consultation