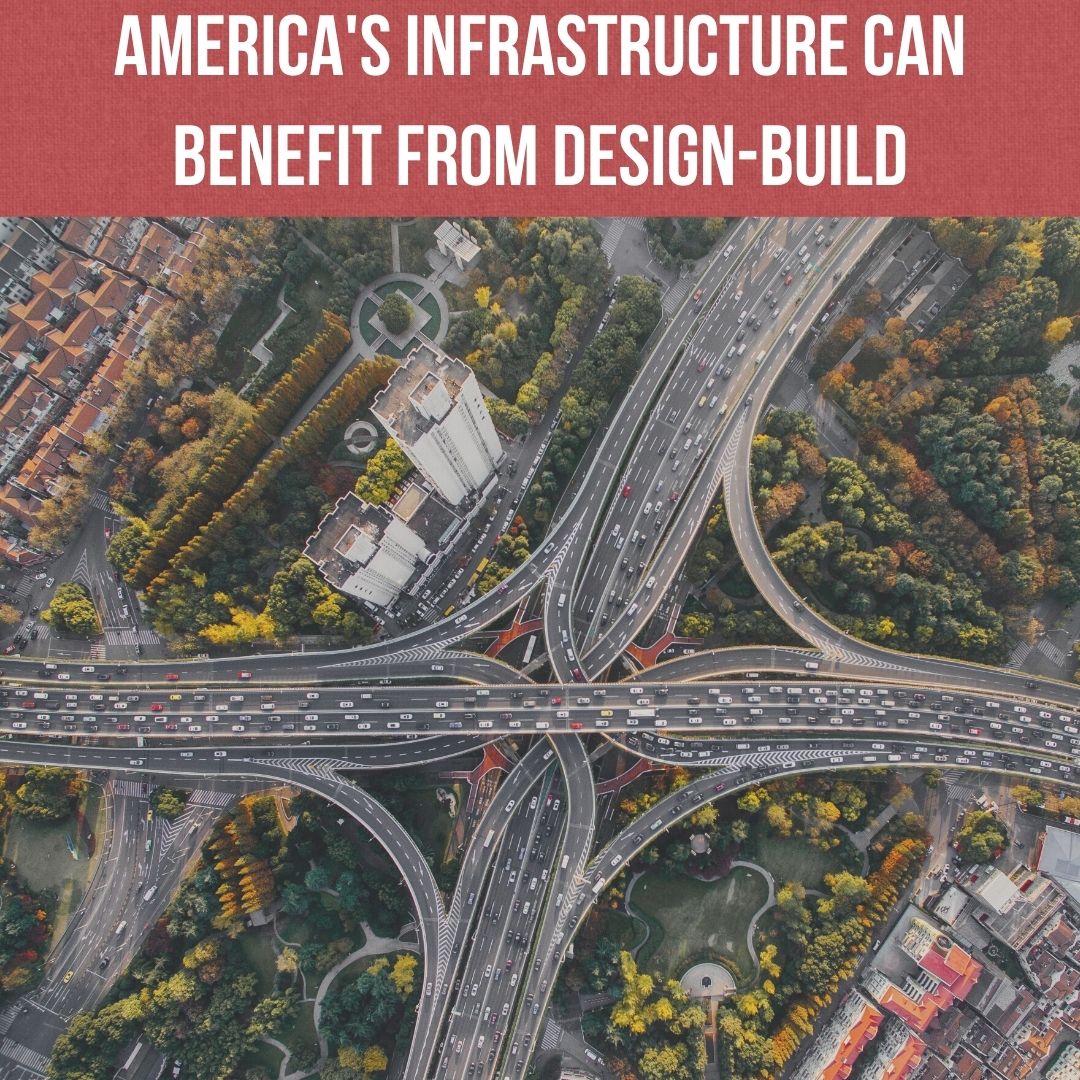 American Infrastructure Struggles for Passing Grade
According to The American Society of Civil Engineers (ASCE), the latest infrastructure report card graded the nation's roads, waterways, airspace, and drinking water. Unfortunately, it was confirmed the American infrastructure is deteriorating. The infrastructure continues to impact communities nationwide which is why The American Society of Civil Engineers gave a "D" grade.
Defensive and Offensive Infrastructure Engineering and Design
In an interview with Yahoo Finance, KKR's Global Head of Infrastructure, Rah Agrawal, discusses the global view of infrastructure investment. "As a country, it's time for us to do something about it, whether it's bridges that are crumbling, or toll roads, or roads that crumbling with potholes, or we are seeing power issues, water line issues in Texas." Raj goes on to say that improving infrastructure is a constant battle between playing both defensive and offensive. Where defensively, the country must upkeep infrastructure to a certain degree of operability. So that existing denizens are properly supplied and stable. While the other side, offense, requires constant growth and expansion of infrastructure. At the moment, America has seen a decrease in both defensive and offensive infrastructure commitments due to recent events, fear, doubt, and uncertainty.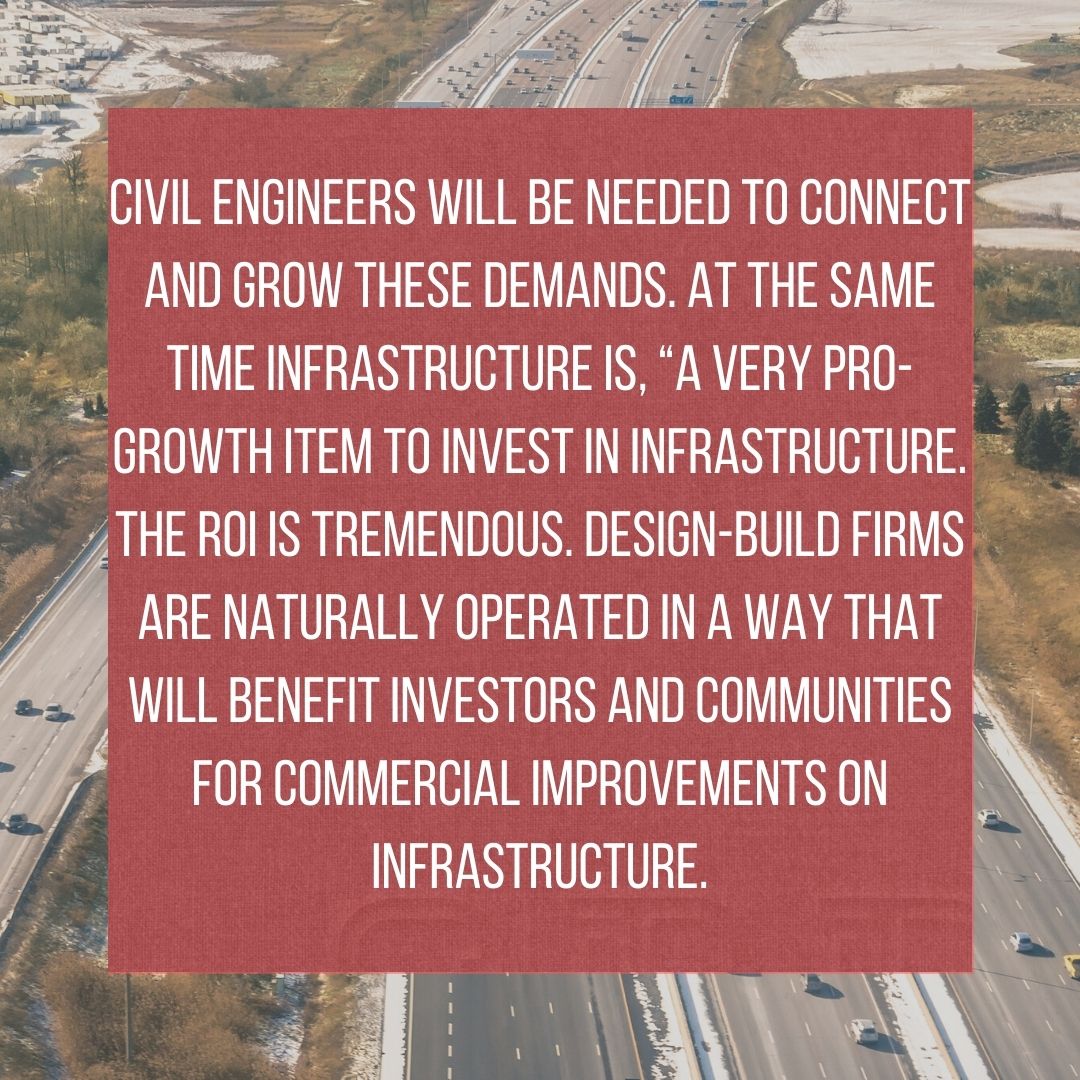 Cities like California and Denver have unique challenges for civil engineers
However, Raj continues by saying America is in a great position to push for new infrastructure growth and construction. Civil engineering will be needed to supply the demand for new growth for many cities and suburban areas. This is a result of families moving out of cities and others becoming displaced looking for career opportunities from the previous year. Added the recent natural disasters of California fires and the more recent Texas cold snap. Concerns for interoperability and expansion of urban infrastructure are more publicly exposed than in previous years. Civil engineers will be needed to connect and grow these demands. At the same time infrastructure is, "a very pro-growth item to invest in infrastructure. The ROI is tremendous. And we can't forget about the offensive side either". This presents a great deal of opportunity for those willing to invest in the improvement of the country. Other cities in America, ones that have seen dramatic increases in population like Denver, Colorado are also in dire need of offensive civil engineering and infrastructure. Denver civil engineering firms are confronted with adapting their city roads, utility demands, and population density to match an influx of new residents. This brings a demand to design and build up the current infrastructure as well as expand out.

Design Build have natural synergy for helping build infrastructure
Research shows design-build will deliver nearly half of all construction dollars this year and is the best-performing delivery system for both schedule and cost. Many agencies used design-build after the passage of the 2009 American Recovery and Reinvestment Act (ARRA) to deliver vital infrastructure projects on-time and on-budget under tight timelines and a mission to provide economic recovery quickly to communities. Design-build teams are ready to go to work again this year, delivering successful infrastructure investment projects nationwide.
Connect With Us
Planning your next renovation, or maybe you are looking to do a complete remodel for your home? Whatever the task, it can't hurt to ask. Reach out to our team through this form.
We can schedule a free consultation and discuss everything you need to get your project moving in the right direction. Did we mention, it's absolutely free?
Schedule a free consultation