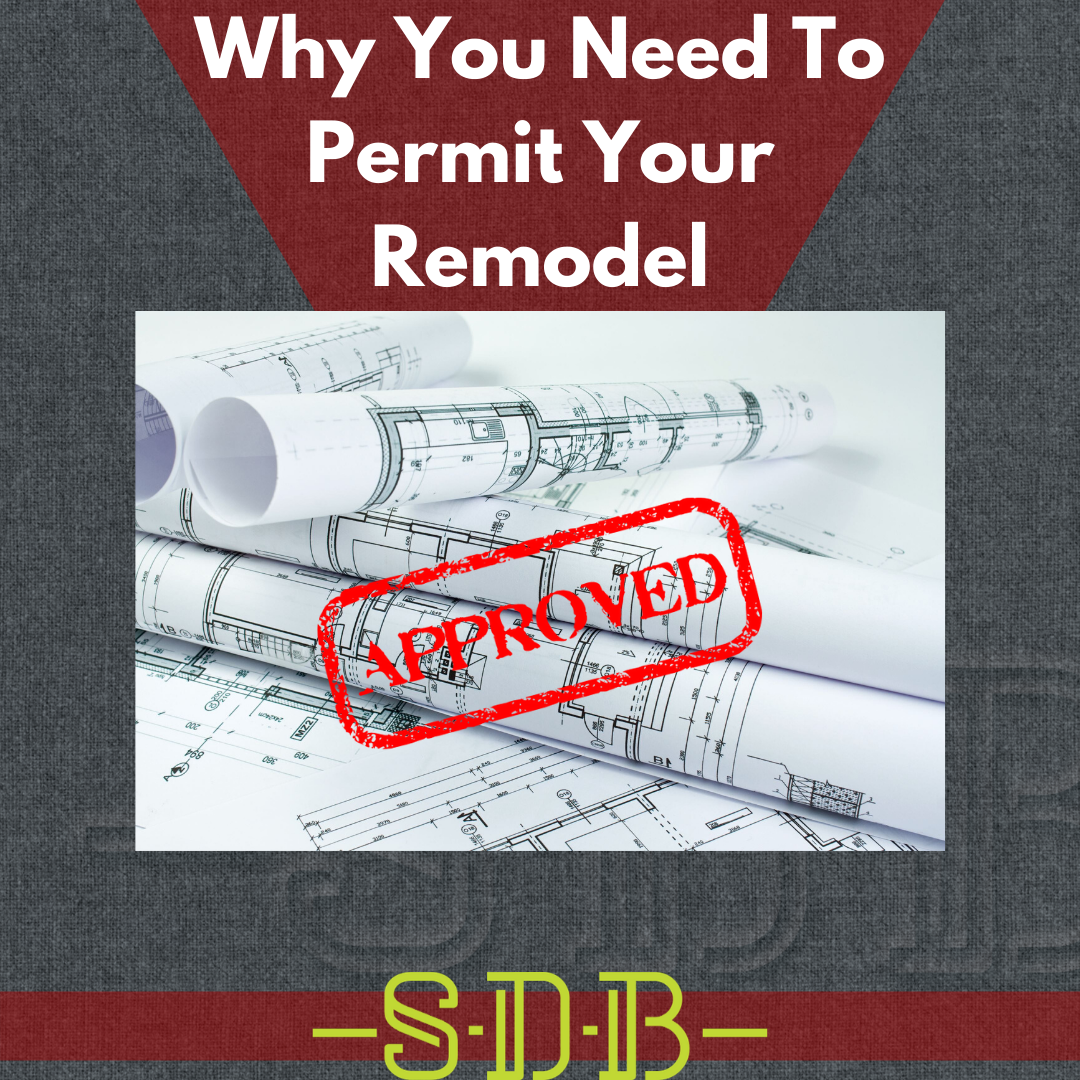 Why do you need a permit for your remodel?
There are many reasons why you need to permit your remodel and they are not only essential for performing work on your home but also after. Remodeling, renovating, or finishing your home is a valuable project that can raise your homes worth. Local municipalities require permits from the building code and city ordinances. Furthermore, it is important to know that there are no federal or state standards which means that every city is different. Failing to obtain the proper permits can cause many issues for homeowners. One of the biggest reasons, is that a permit is proof of work that has been performed to improve the property. Home inspections will review permits pulled under the property's address and any appraisal can acknowledge the improvements valuation.
What remodel work needs a permit?
There are a fair amount of the home improvement projects that do not require any permit. This is a benefit to homeowners and most of these projects are cosmetic updates. Painting, installing flooring, countertop install, replacing fixtures, etc. all of those are simple renovations that cities may not require permits. The City of Denver has a list of resources to explain work requiring a permit. A simple overview of when a permit required work on your remodel, finishing, or renovation shows:
Alteration to the existing floor plan

Structural changes, such as adding or removing doors or windows

New or rerouted ductwork

New or relocated electrical or plumbing fixtures (moving the supply lines to connect)
Each municipality is different in its own ways and can cause a some frustration for homeowners who are seeking to pull permits on their own behalf. Therefore, be sure to take a look at your cities website or you can rely on your contractors to handle that work for you. Sustainable Design Build has licensed contractors with the ability to pull permits and make sure your home is properly permitted. We will make sure all work is properly permitted, that is a part of our promise to you.  But be aware, some contractors do not pull permits for the work they perform and it is your responsibility to make sure your home has the proper permits.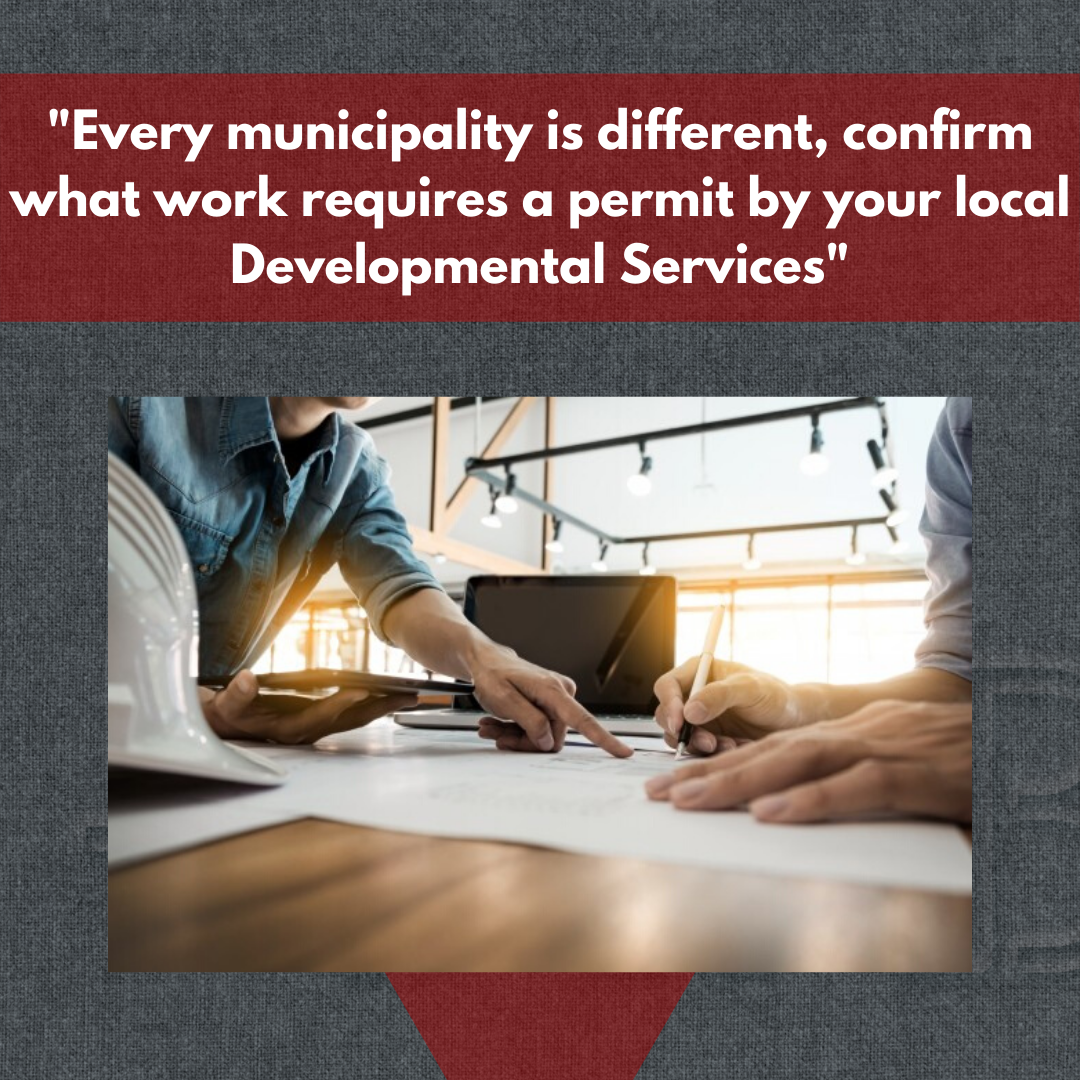 Dangers of un-permitted work.
For the do-it-yourself remodeler, obtaining permits is expensive, time-consuming, and sometimes frustrating, but for many home renovations it's necessary and required. Some municipalities charge 1% of the total construction costs to issue the permit and may take up to six weeks to complete the inspections. That's time and money that some homeowners don't have. Many homeowners sidestep the permit process as a result. 
There are some other unsavory dangers that are included by avoiding pulling a permit. Insurance is one of them, if something were to happen to you home and you need to file a claim – a permit shows proof of ownership. Without this an insurance company can deny claims!
 Also, contractors who avoid operating lawfully and within the regulations are a source for concern. The quality of the subcontractor and the work may be reflective of that or worse, they might take advantage of you.
Starting Your Remodel
All in all, a permit is necessary for any remodel, renovation, finishing or addition that is beyond the cosmetic level. Your home's value and your safety is really at stake. Remember to call your local municipality's development services department and inquire about the work plan to perform. They will tell you if require a permit. Make sure that the contractor you choose also gives you proof of the permit. And it you have any questions regarding your next home project feel free to reach out to Sustainable Design Build, a builder and remodeling contractor service. We will be happy to help you at any stage of your project!