June 9th, 2020 – SDB Admin Writer
Working with Hearth Financing is a streamlined process for homeowners to work with approved lenders under a single source for financing their home improvement project. Now that Sustainable Design Build has partnered with Hearth, SDB can offer a more efficient route to customers financing home improvement project.
What is hearth Financing?
First, Hearth is a company that came from a technology firm. Why is this important, you ask? Hearth developed a program and app that intuitively handles the process of providing multiple loans from various lenders. This tool helps clients get immediate and accurate feedback on what their budget can be for any home improvement. This aligns with Hearth's goal, to give Americans up to date financial tools so that they make smarter decisions during their home's improvement.
How does Hearth help?
Second, Hearth helps homeowners make the right financial decisions about their renovations. Clients only need to provide brief information for an approval request which in turn will have Hearth craft an accurate budget for their home's project. Even more, Hearth will also provide trusted lenders and financing options when more help is needed to get the project off the ground.
What BenefITS Does HEarth Give?
 Loans from $1,000 to $100,000

Terms can be from 2 to 12 years

FICO Scores from 500 and above

No Collateral needed, unsecured loans

Rates as low as 4.99%

Get Pre-Qualified in 60 seconds
How does Hearth Financing Work?
Hearth is a straight forward financing solution to get homeowners funded quickly and easily so they may get started on their home improvement project immediately.
1. SDB will provide the direct access to the Hearth Financing Program. 
2. After which the client will answer some simple questions to get pre-qualified – (this request is a soft inquiry on the client's credit and will not affect their score in any way).
3. The client will be immediately connected with up to 13 lending partners and their offers.
4. The client chooses which financing option is best and will be funded within 1-5 days.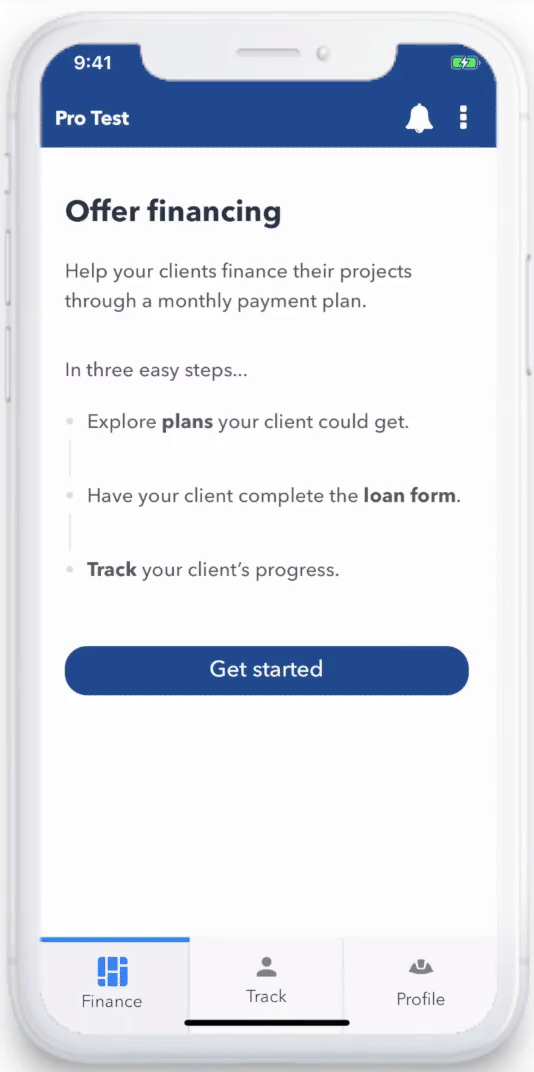 Don't get stuck on funding 
With Hearth, this tool helps client's get over one of the biggest hurdles for home remodeling or through a simple process. Learn more by visiting their site here.