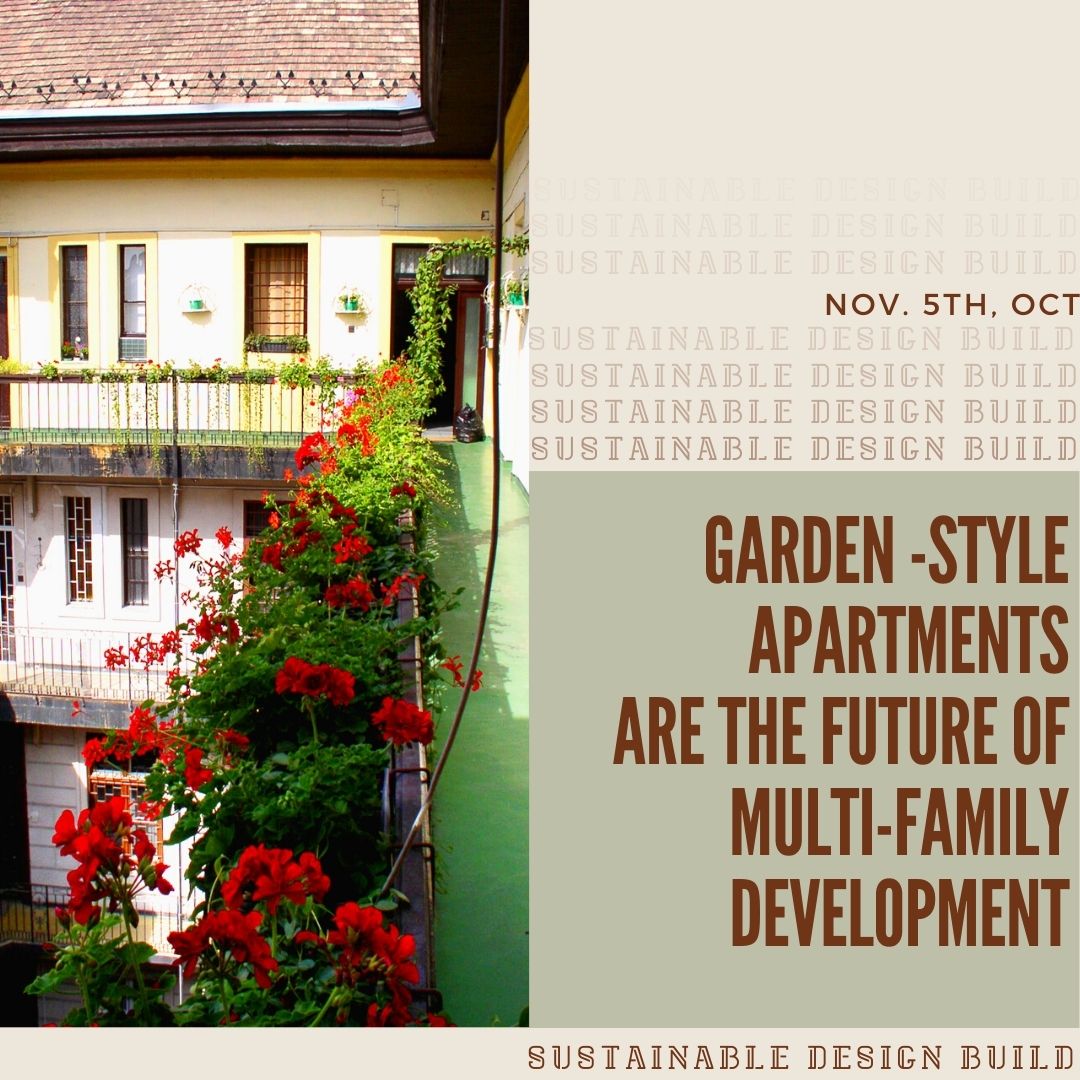 As population density increases so do the demand for additional housing to be built in Denver. However, many developers are looking for not only a sustainable solution for their designs and builds but also an innovative product that sustains a person's life. Focus on the current events regarding the slowdown in recent multi-family development property acquisitions some developers are making moves. With the economics encouraging some to make use of record-low interest, some developers are seeking to purchase vintage properties for multi-family conversions. 
What is a 'garden-style' apartment?
The aggressive buying of vintage multi-family apartments is part of their affordability and potential return but also because of their pre-existing form and function. A 'garden-style' community is one that has features that give tenants exterior access, landscaped grounds, and common outdoor areas. These builds typically only rise up to four stories tall and feature exposed access ways and exterior stairs surrounding a common courtyard or manicured space (hints the name garden-style). This form steers away from the modern apartment builds we have seen in numbers that are confined to hallways with units interconnected inside one giant concrete box.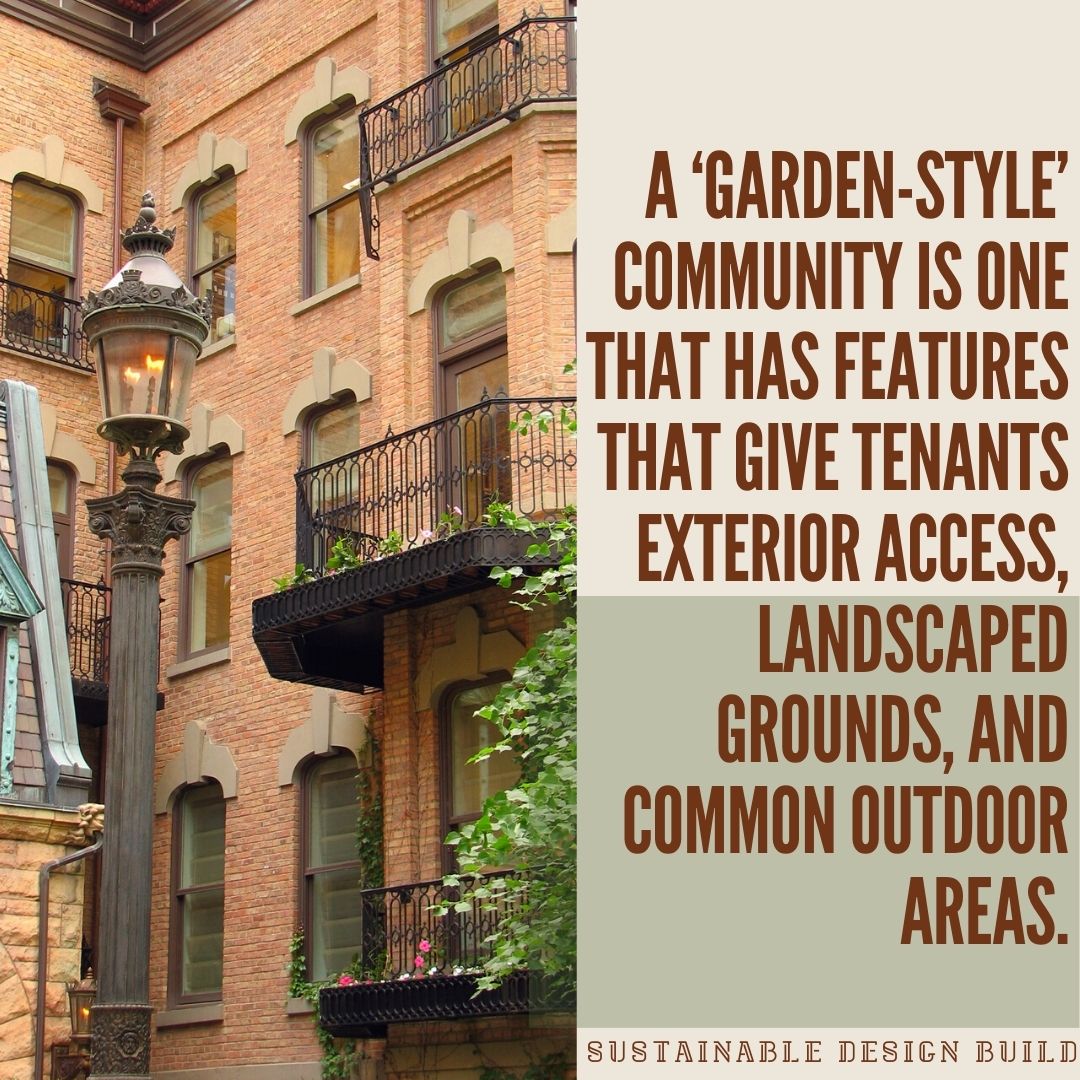 Compact spaces with a small footprint can fit easliy on home property lots providing seperate livable dwellings.
Why shift towards 'Garden Style' Multi-family development?
There are two main reasons to make note of when some developers are seeking to reintroduce the popularity of this building form. 1) The overall cost and ROI. 2) Appeasing current concerns such as pandemic response or shifts in daily life. With the overall cost, developers can put in renovations with ease and make the cost back onto the tenants less. This overall creates a decent solution to introducing affordable housing in Denver. The building form is also designated below the gargantuan Class-A urban properties, which should create lower rental rates.
Secondly, the current pandemic has yet to see any signs of receding and many are speculating that the fallout from the forced changes in daily life is yet to be fully realized. Many suggest that the daily life and needs of the average American will never be the same. This also means living quarters and amenities offered/desired of the home. Garden-style apartments bring a unique function with their form, by forgoing closed hallways and tight elevators, the building naturally allows open air to help with social distancing.
Multi-family Development that creates value on both sides
Class-B or even Class-C communities such as garden-style build forms have been noted to be resilient during uncertain times. This characteristic encourages investors to take on these types of projects with more confidence. It has been noted that the occupancy average for these builds even during recessions does not reach below 91 percent in recent years. Even more, the current population and density growth continue to challenge Denver.
Connect With Us
Planning your next renovation, or maybe you are looking to do a complete remodel for your home? Whatever the task, it can't hurt to ask. Reach out to our team through this form.
We can schedule a free consultation and discuss everything you need to get your project moving in the right direction. Did we mention, it's absolutely free?
Schedule a free consultation