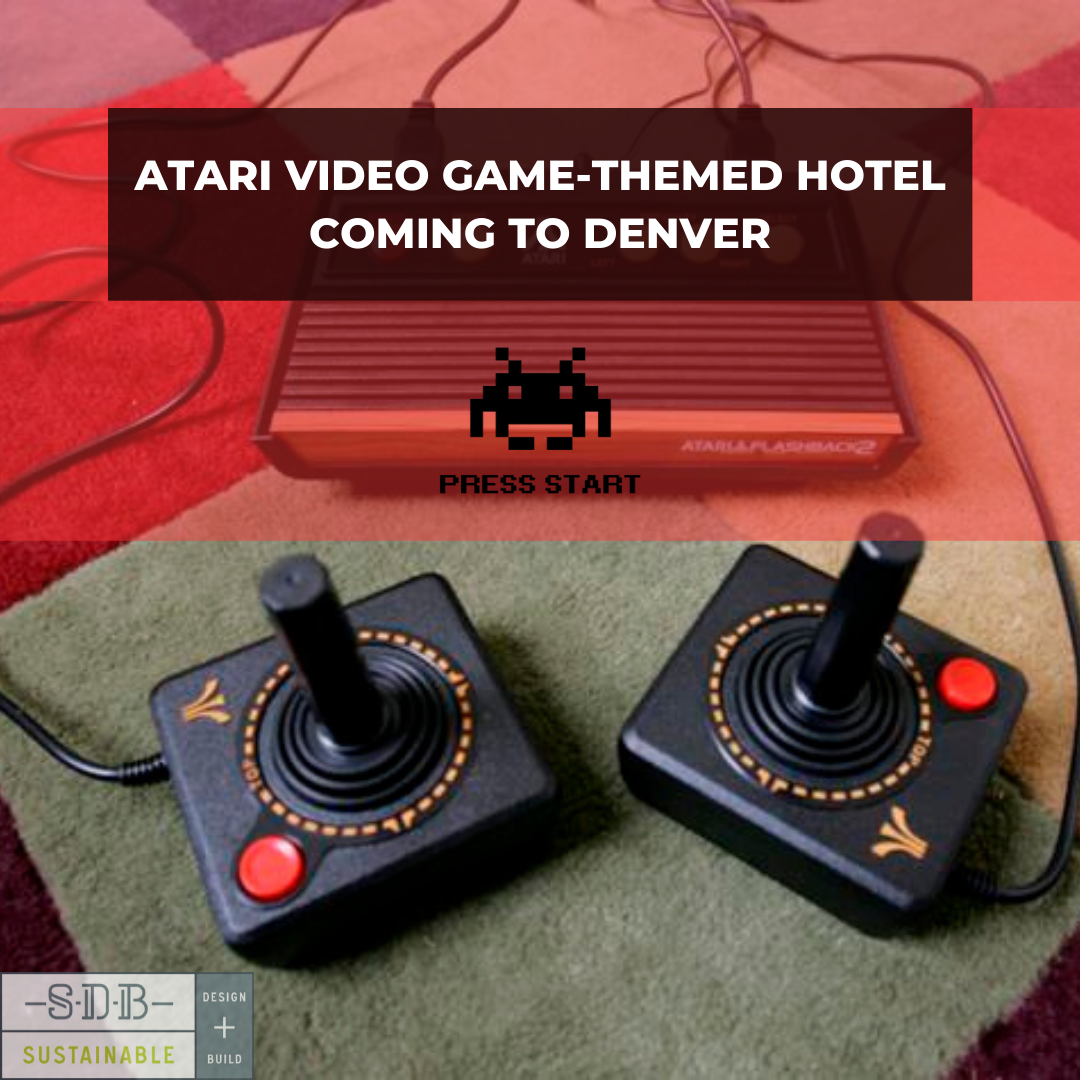 The iconic arcade company Atari has announced that Denver is one of many cities to receive a video game-themed hotel.
The concept of the hotel is to introduce the gaming history and promising future in a single destination. 
"Atari Hotels level up hotel entertainment with fully immersive experiences for every age and gaming ability, including the latest in VR and AR (Virtual and Augmented Reality)," the company said in a statement. "Select hotels will also feature state-of-the-art venues and studios to accommodate esports events."
In addition to Denver and Phoenix, the company plans to open hotels in six other cities: Las Vegas, Chicago, Austin, Texas, Seattle, San Francisco and San Jose, California. A timeline has yet to be disclosed about the potential Denver location, or any others aside from Phoenix.
Alvarez, A. (Jan. 31, 2020). Atari plans to build a video game-themed hotel in Denver. Colorado Politics, Print Edition, Mon. Feb. 10th, 2020. Retrieved from https://www.coloradopolitics.com/denver/atari-plans-to-build-a-video-game-themed-hotel-in/article_16136d36-443f-11ea-89cf-371751b8f3dc.html?mc_cid=a822d1b78f&mc_eid=63d05b5845