We are well underway with Colorado's Stay-at-Home order and with the recent address from the Governor we can expect this to extend past the original targeted date. For homebuyers and sellers, this may seem like a wrench in the works. But no one should despair as there are plenty of responsible proactive actions we all can take to make sure this pandemic does not stifle our projects. Social distancing offers homeowners and buyers a chance to act proactively towards their next remodel or building with these rules.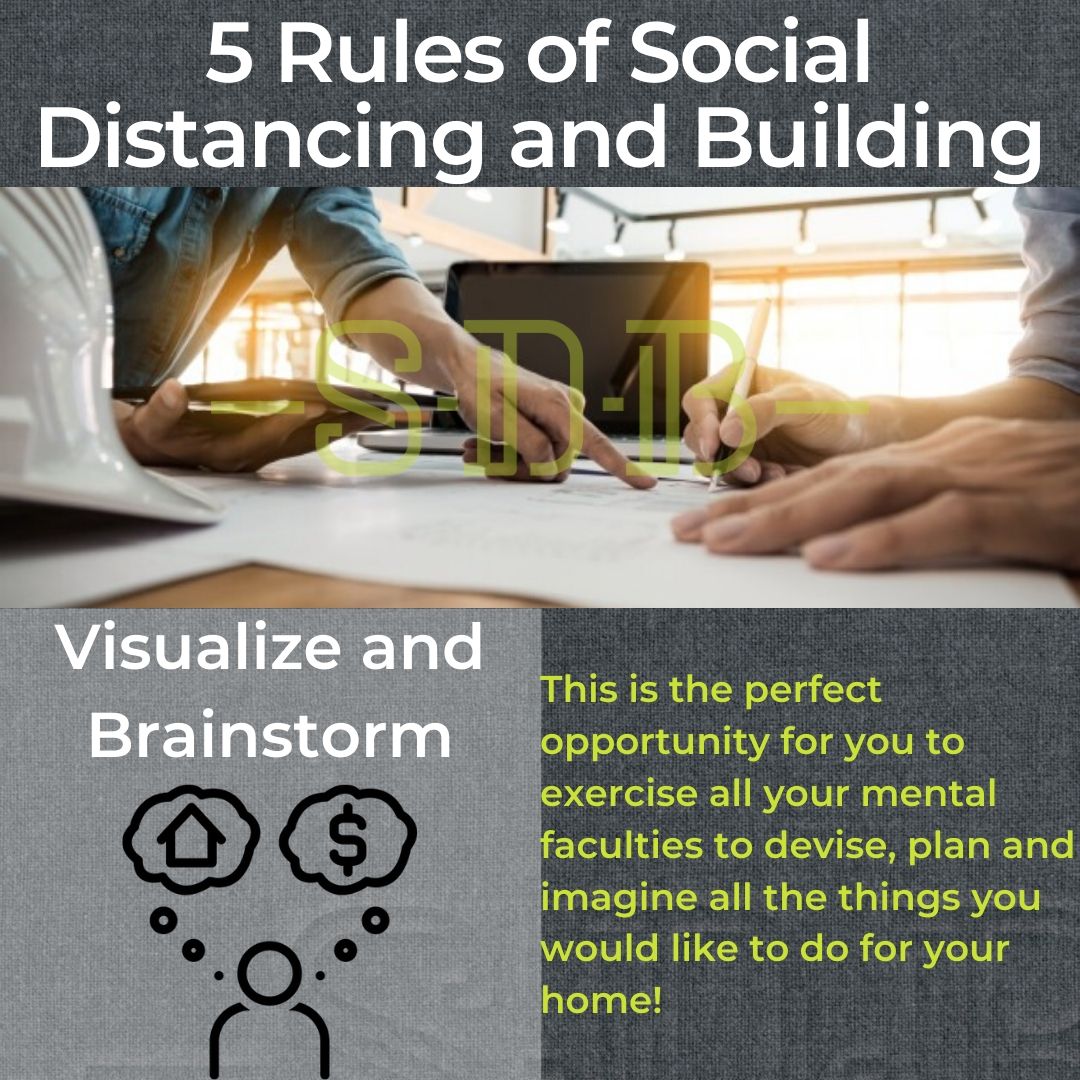 Rule 1 – Do something! Anything!
The point behind this rule is that you are not idle during the lockdown. You may find yourself with a little extra time on your hands since many services are closed. This is the perfect opportunity for you to exercise all your mental faculties to devise, plan and imagine all the things you would like to do for your home! There are few things as uplifting and encouraging as planning for your future. Take this time to envision your home goals and then start researching on how to achieve them once we all resume.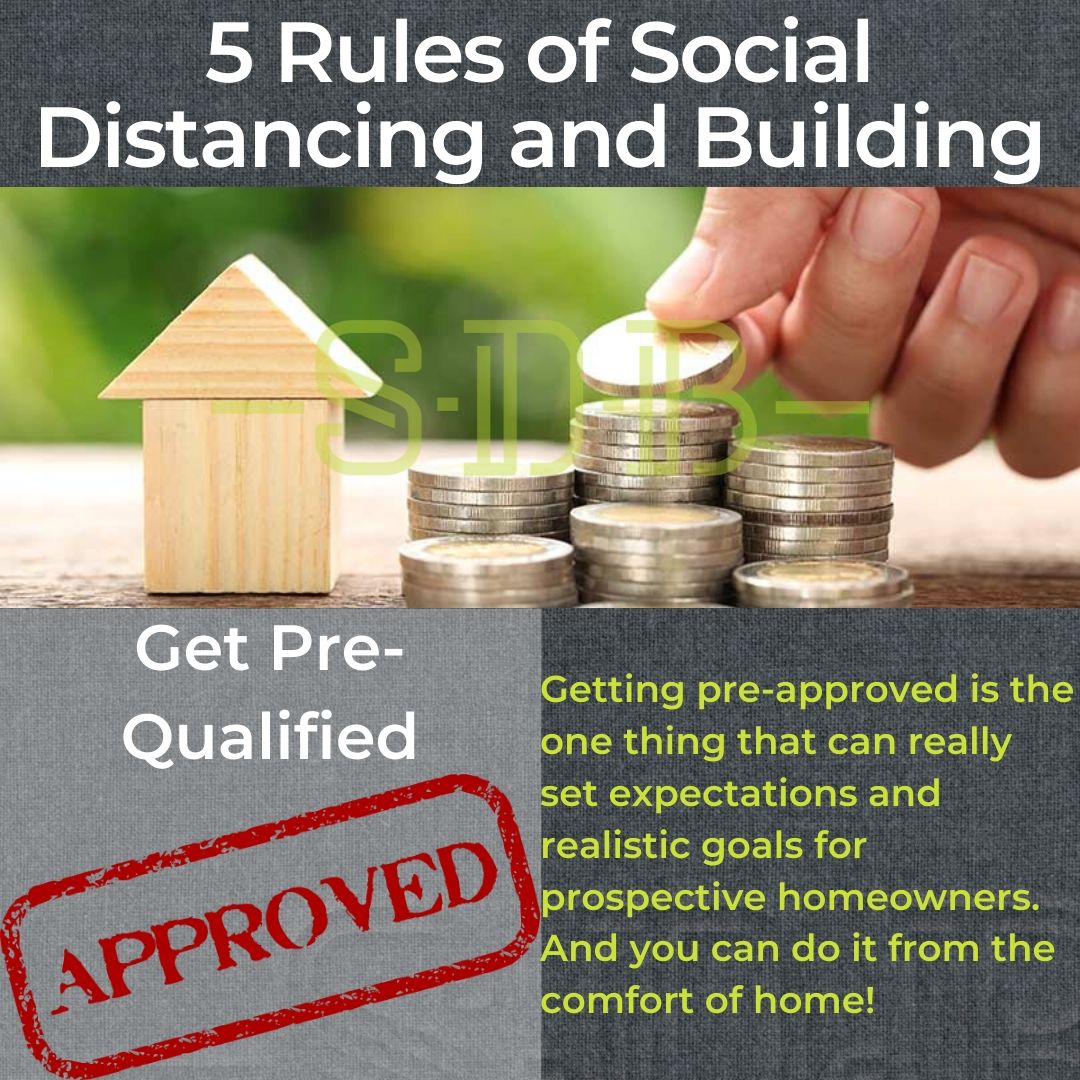 Rule 2 – Get Pre-Qualified for a loan
Were about to make the first steps into homeownership? Or maybe you were looking at remodeling your home? That sounds like you were about to get yourself pre-approved or pre-qualified for a new loan! Getting pre-approved is the one thing that can really set expectations and realistic goals for prospective homeowners. The amazing thing about this step, is that you do not need to meet with anyone in person. You can reach out to lenders over the phone and email to set some time aside. They can gather all the necessary information and you will finally have that budget for a construction loan or that new home. Pre-qualifications are great options.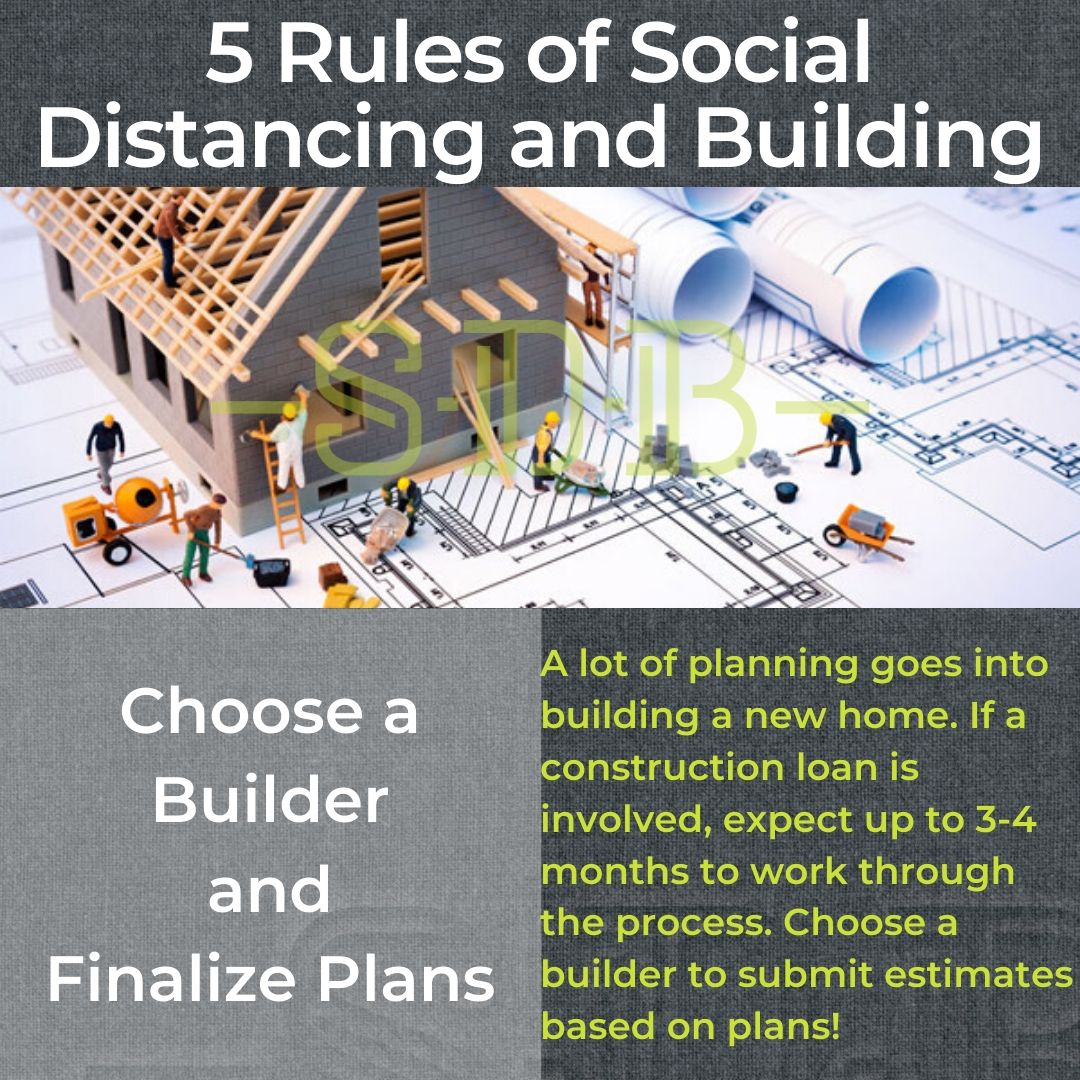 Rule 3 – Choose a Builder and Finalize Plans
A lot of planning goes into building or adding to a home. If a construction loan is involved with this goal then you will be expected to have plans to submit to the residential construction services (for a permit) and your lender. You should expect about 3-4 months to work through this process. Plans will have to be drafted, then approved, and then bidded on for a budget by General Contracting companies… and then finally approved by your lender. Its a lengthy process but that is why you should start now while everything has slowed down. If you wait till the normal daily life returns you might be stuck behind a long line of other builders.
For smaller scale projects like renovations you can expect a much shorter time. For example, cabinetry typically takes about one week to draft up kitchen plans and then 3-4 weeks for fabrication and delivery. 
This is why it is important to reach out to a builder or general contractor like Sustainable Design Build. This way you can be confident that all the necessary steps and specifications are being met to make sure construction will start without problem.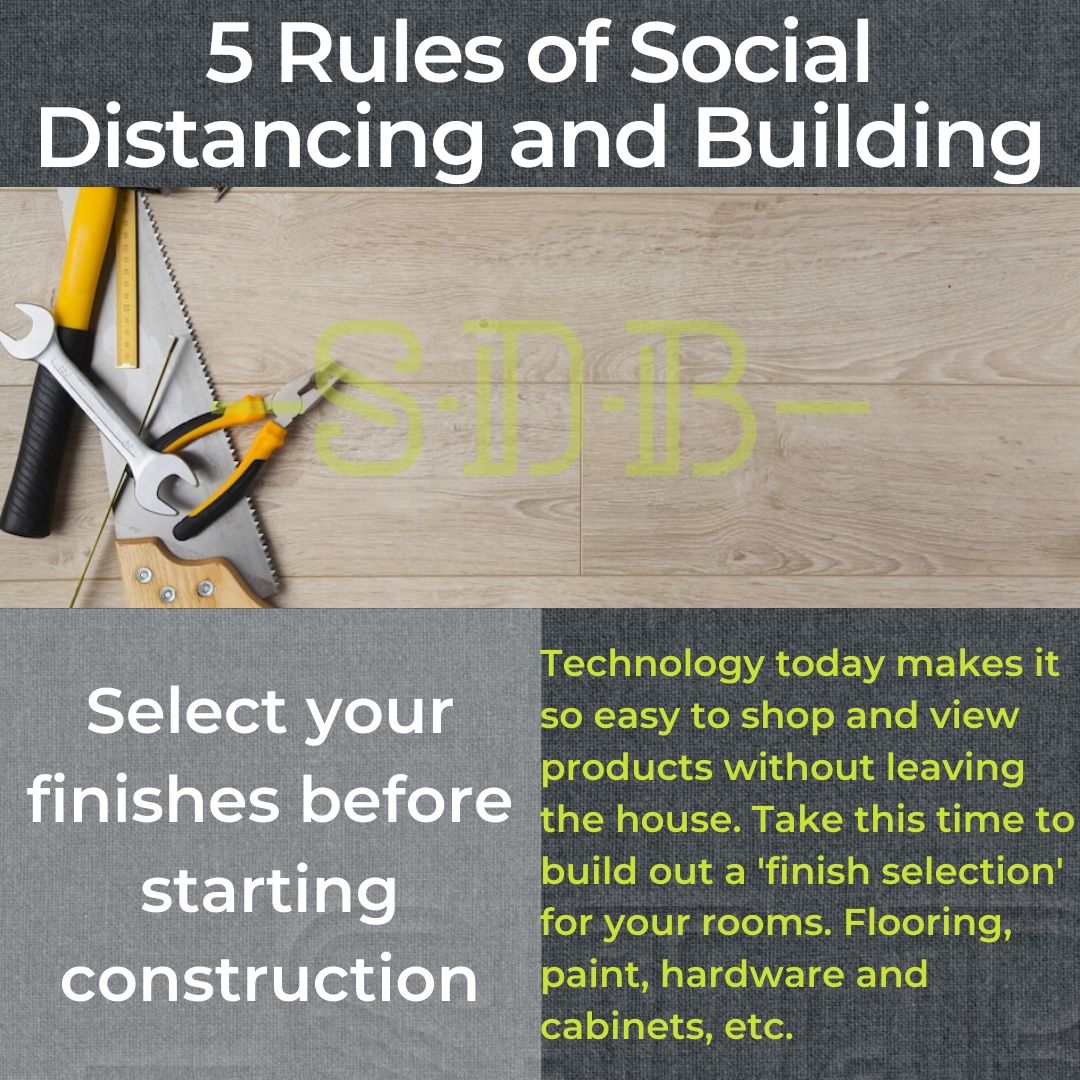 Rule 4 – Select your finishes before starting construction
Just like the previous step, you will need to make sure you plan. Specifically, for what exactly goes into your new home. Technology today makes it so easy to shop and view products without leaving the house. Take this time to build out a 'Finish Selection' so you set everything your new construction gets finished with. Selections such as; flooring, paint, hardware, and soon on. The devil is in the details, so take your time and choose what really makes you appreciate your home.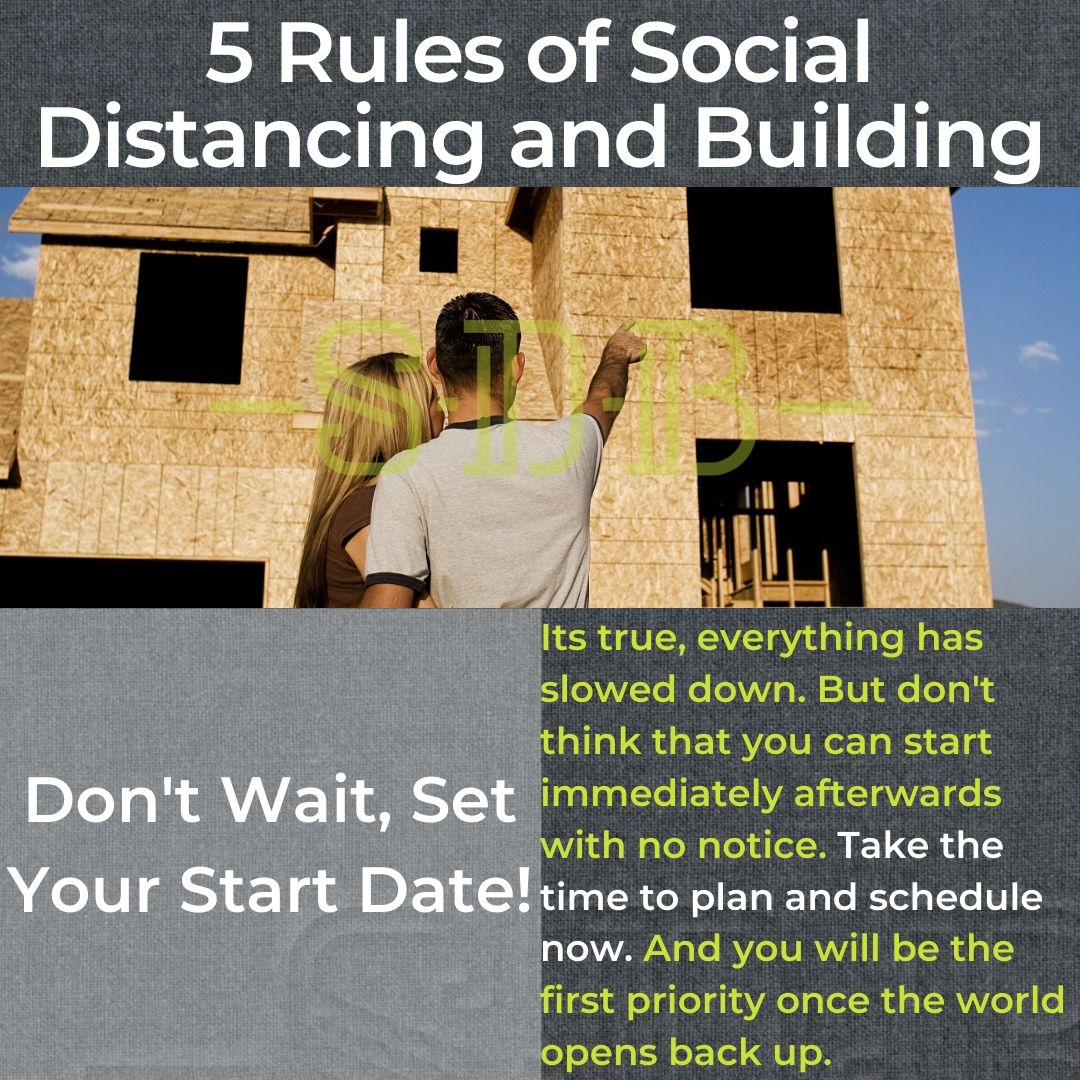 Rule 5 – Don't Wait, Set Your Start Date
So it is true that life has taken a slower pace while we all navigate these trying times. But do not fear, everything will resume back to normal eventually. With that in mind, you should not wait on getting started on projects you already had planned for this year. Whether it be a kitchen remodel, basement finish, complete renovation or a completely new build – you have a lot to work on. You will want to make sure you are ready and scheduled for the day everything is cleared for construction in full force. Don't think you can just start your project at a moment's notice, take the time to plan and schedule now. 
If you have any questions or are planning to begin a new home project, reach out to Sustainable Design Build. With years of experience and employing licensed and accredited General Contractors, we can make sure you are on the right path to a brand new home!
.